World Health Organisation: Mark Thomas X Dog & Rabbit
'To Keep Covid Away' is a campaign led by Meta and World Health Organisation which invited illustrator Mark Thomas, and animators Dog & Rabbit, to team up in Lichtenstein style. The campaign saw the two work in unison, mastering a carousel of stylistic and heartwarming images of real-life scenarios to spread Covid awareness. One year later, the designs are out and we are all ears; here's Mark Thomas' take on the campaign.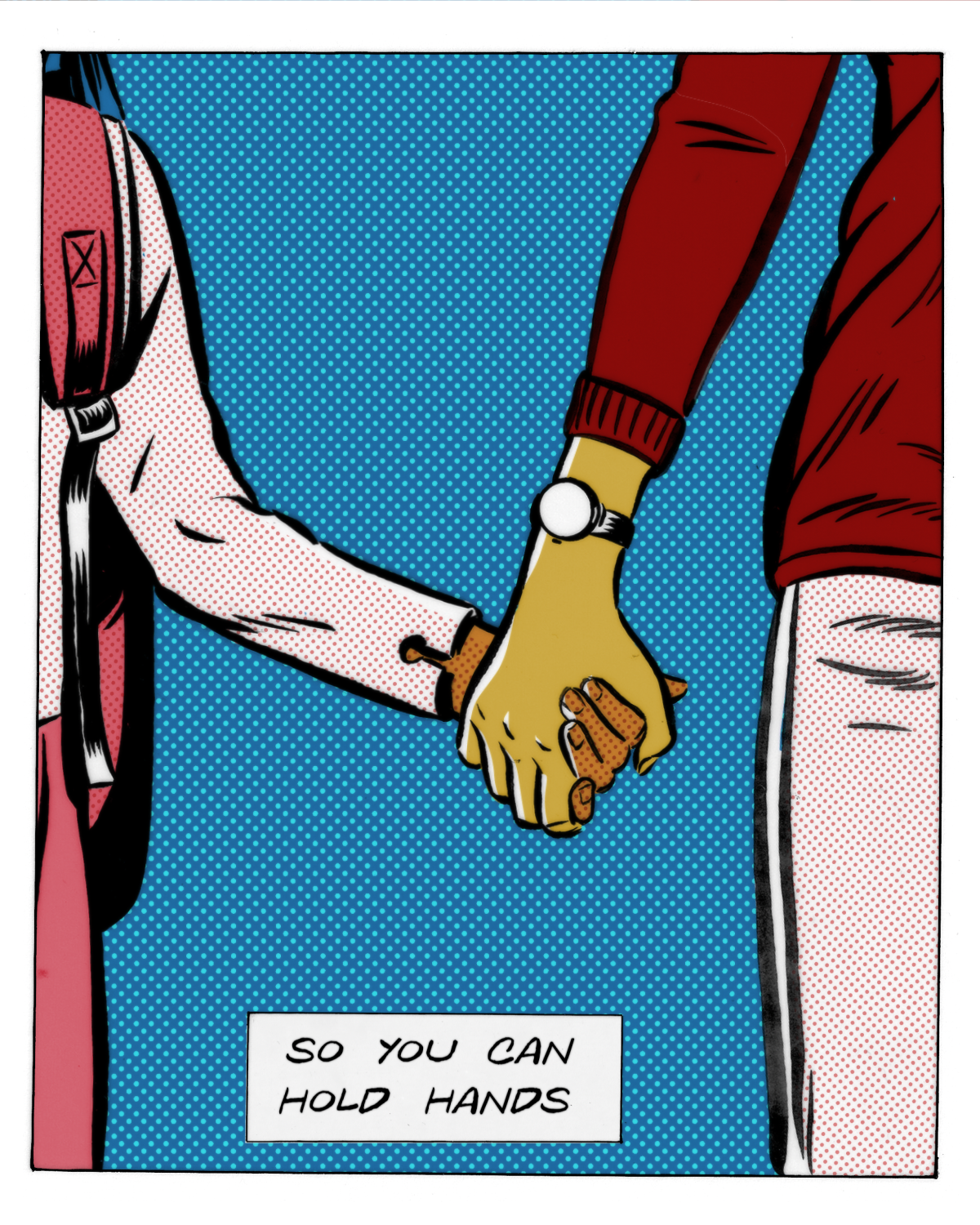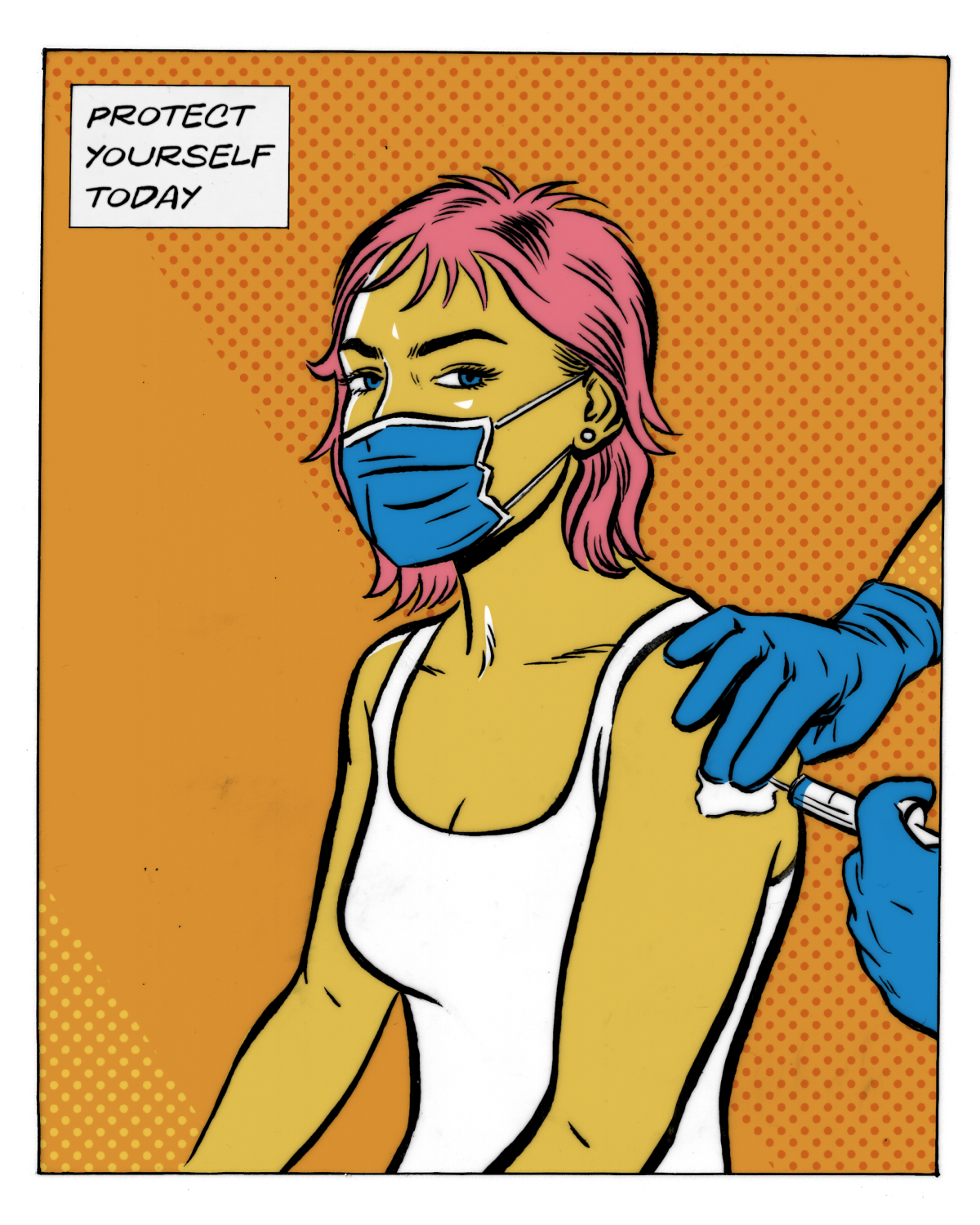 You are the go-to artist for many creatives when they need to commission a vintage-style movie poster. This project commissioned by Meta for World Health Organisation required a Lichtenstein angle. As a Pastiche artist, how easy do you find it to switch styles from project to project?
Over the years I've managed to get a reputation as a pastiche artist (it's better than piss artist, anyway). From the outset, I wanted to be able to approach different projects in different ways and subject-appropriate styles, I get bored easily so it keeps me on my toes. With the W.H.O. project the "Lichtenstein or Pop art look" as I was asked to replicate, is a style I've drawn upon many times. I grew up with the American comic book which Lichtenstein "stole" from. Unfortunately, it's invariably diluted down and present-day clients want the characters to look contemporary and not like the originals from the 50s and 60s. Once you give people modern haircuts and clothes there's not much left.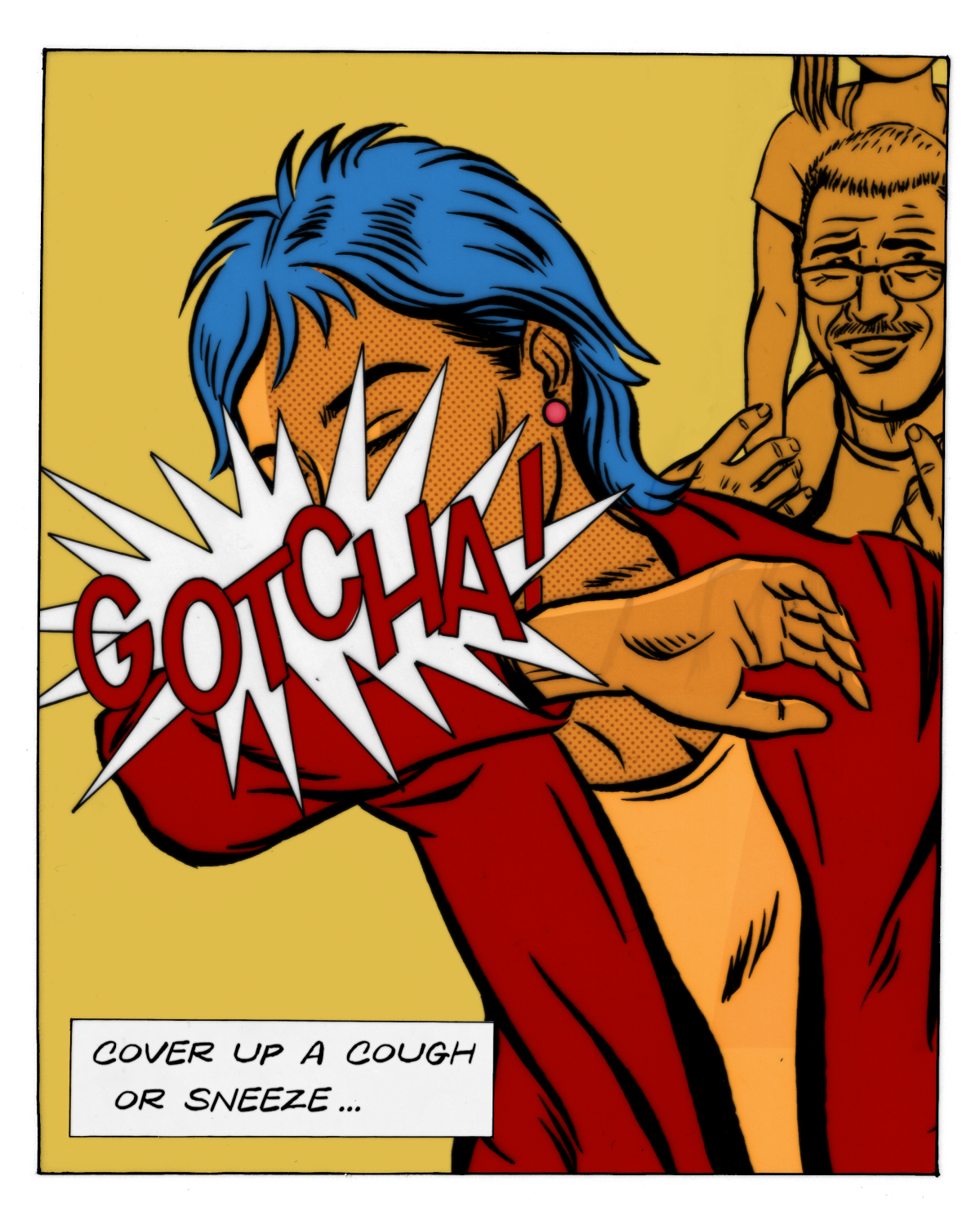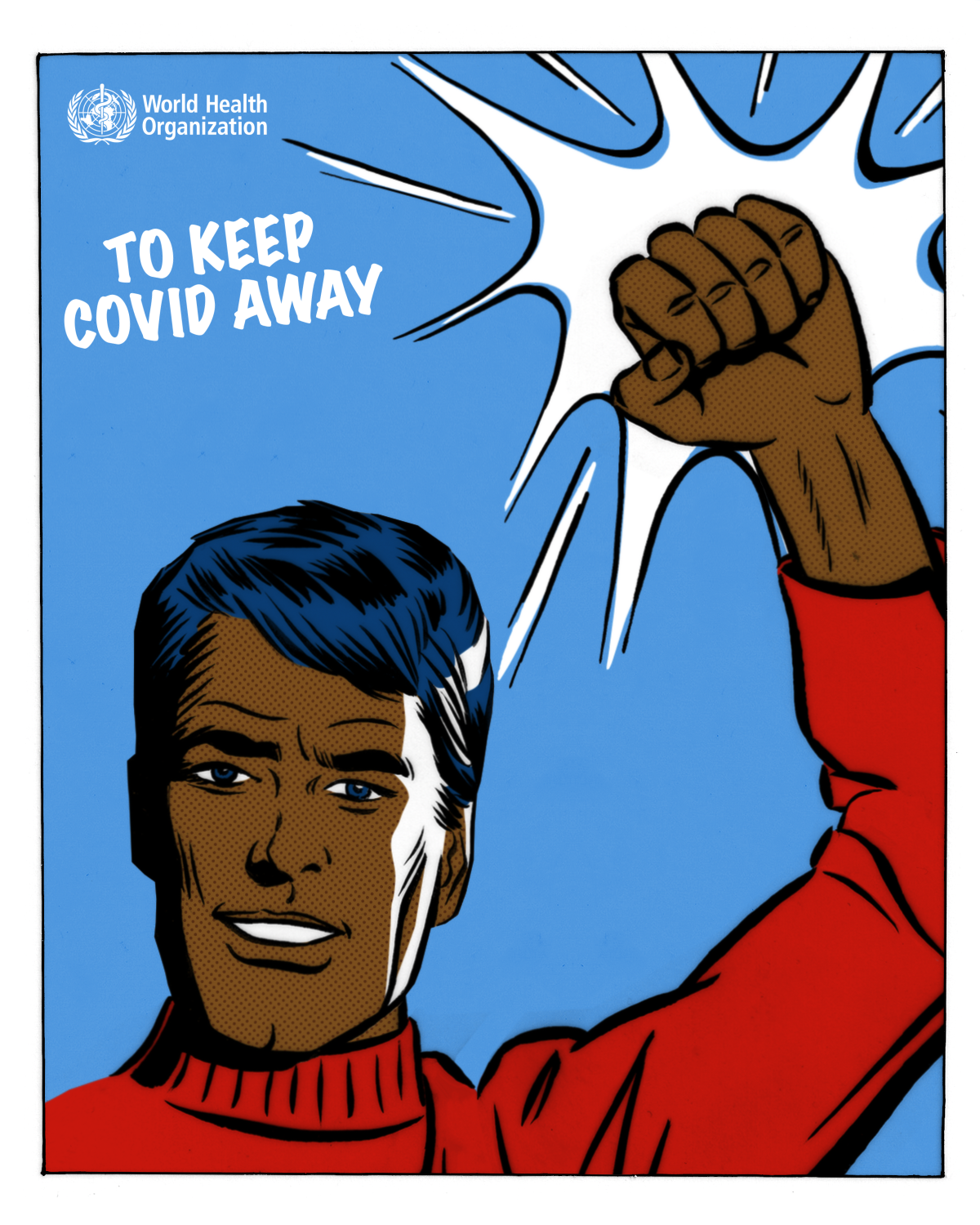 The World Health Organisation has been uniting artists over the past few years via art competitions, open calls and exhibitions to signify how art can be used as an outlet to cope with Covid-19. Do you agree that art can be a coping mechanism and creative outlet?
I certainly feel that all is well in my world when I'm busy producing illustrations and the lockdowns didn't really affect me as I've always worked from home. The lack of work was a concern but I got on with doing personal stuff to keep my hand in and my brain active. So I do agree. The government grants were a godsend though, I have to say.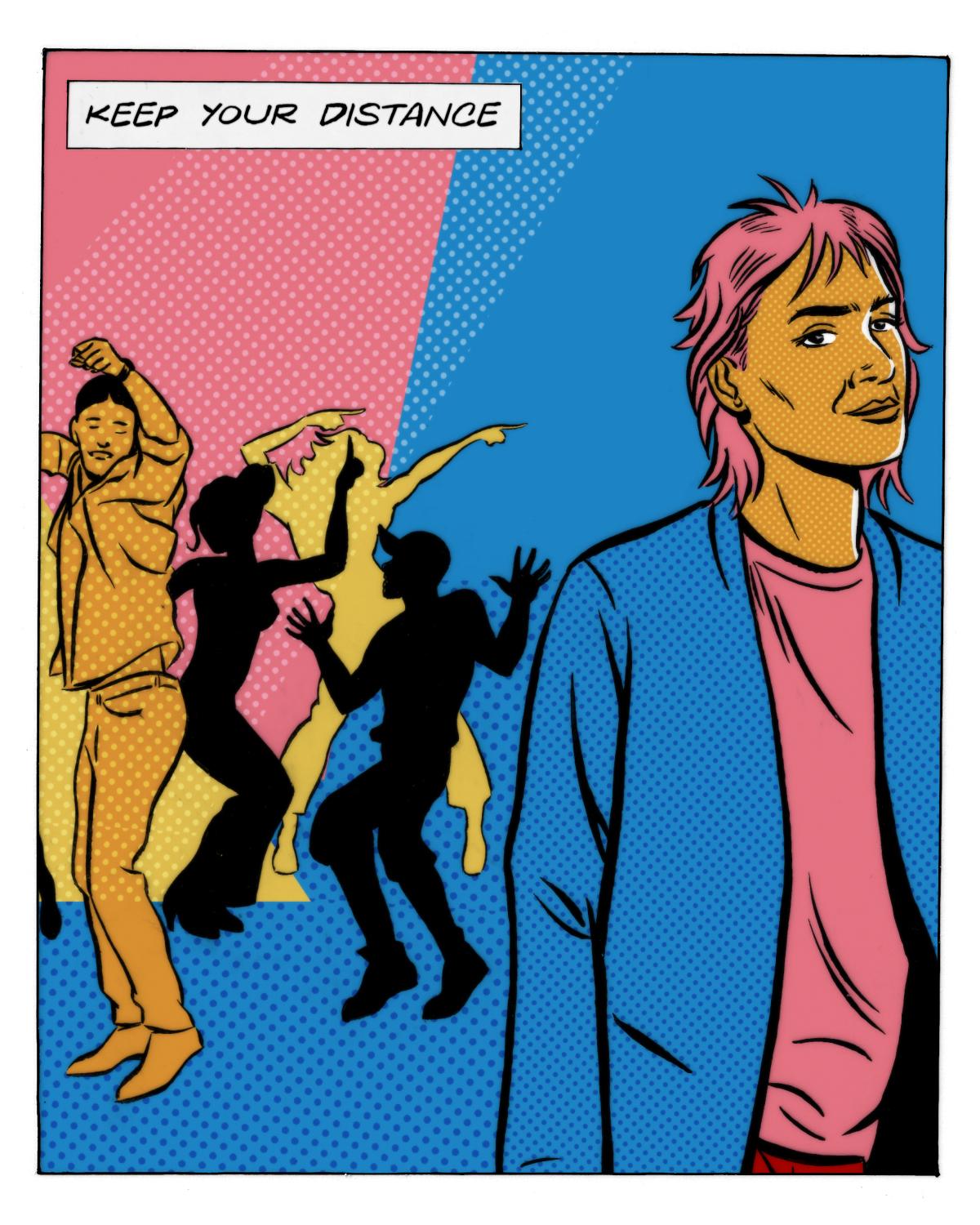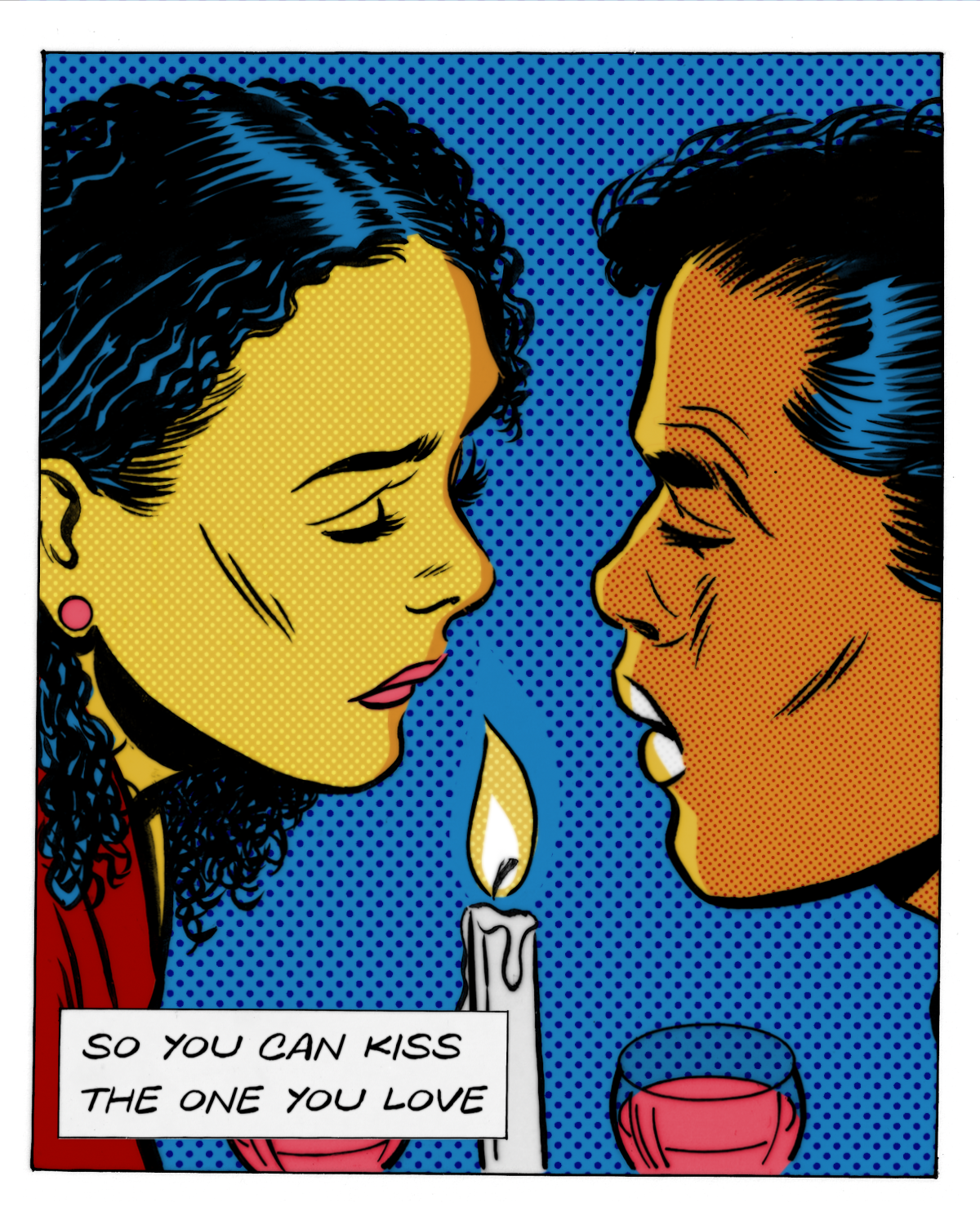 "What a privilege it was to work on this with Andrew at Dog and Rabbit. I wouldn't have been able to complete this without him. He did all the colouring, textures and dot screen work, which was constantly changed by the client." Mark Thomas
You can explore Mark Thomas' illustration portfolio now, or head to Dog & Rabbit's motion portfolio to get your fix of animation here!