The 2023 US Open with Camila Pinheiro
With the US Open Tennis Championships taking place this September, it's the perfect opportunity to catch up with Camila Pinheiro, the Grand Slam artist responsible for creating the official artwork for this year's tournament. Let's see what she had to say...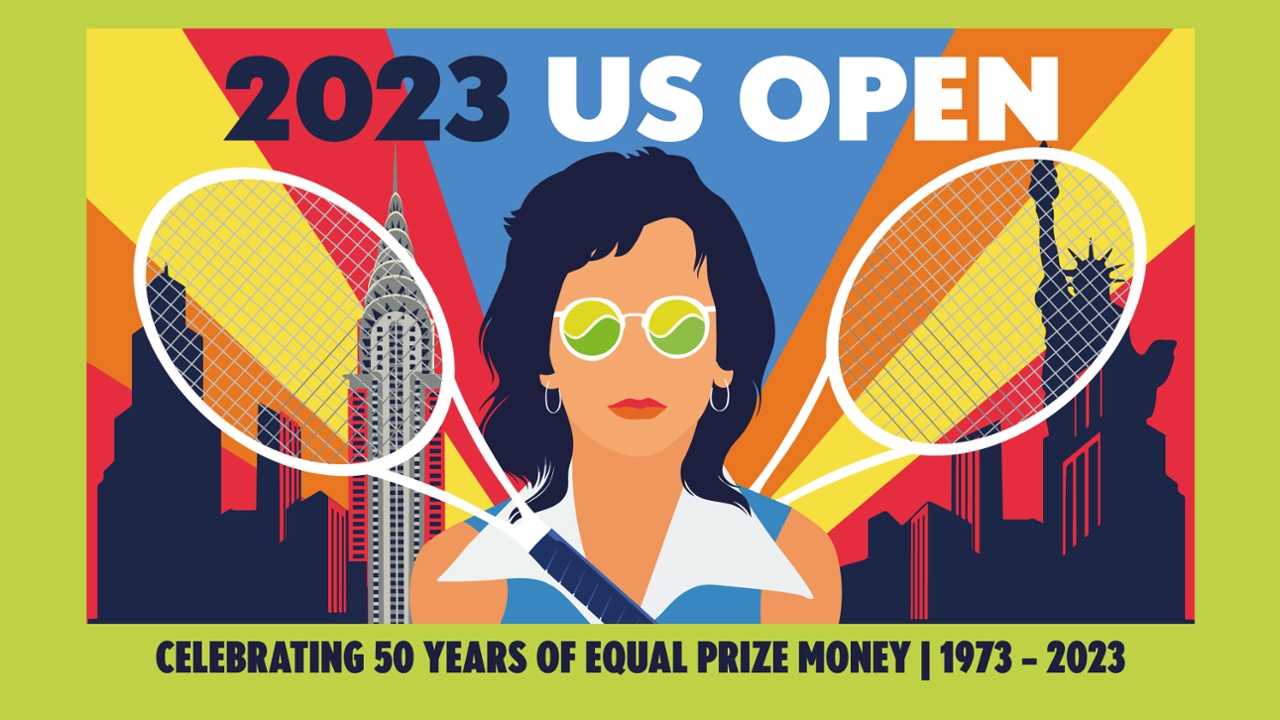 "It was an honour being selected to create the official artwork for the US Open that promotes equality. It was a huge opportunity to inspire others to join the conversation and celebrate those who paved the way. After researching the tournament's history and examining posters dating back to 1978, I decided that a portrait of Billie Jean King would be the perfect representation for this year's theme of equal prize money for female tennis players." Camila Pinheiro
In an article with the US Open, Pinheiro commented: "Is there anything cooler than playing tennis at a Grand Slam wearing round eyeglasses? [With] the haircut, the round eyeglasses and that '70s collar outfit - I also added the lipstick, an item that became Billie's trademark today - she looked like a rock star."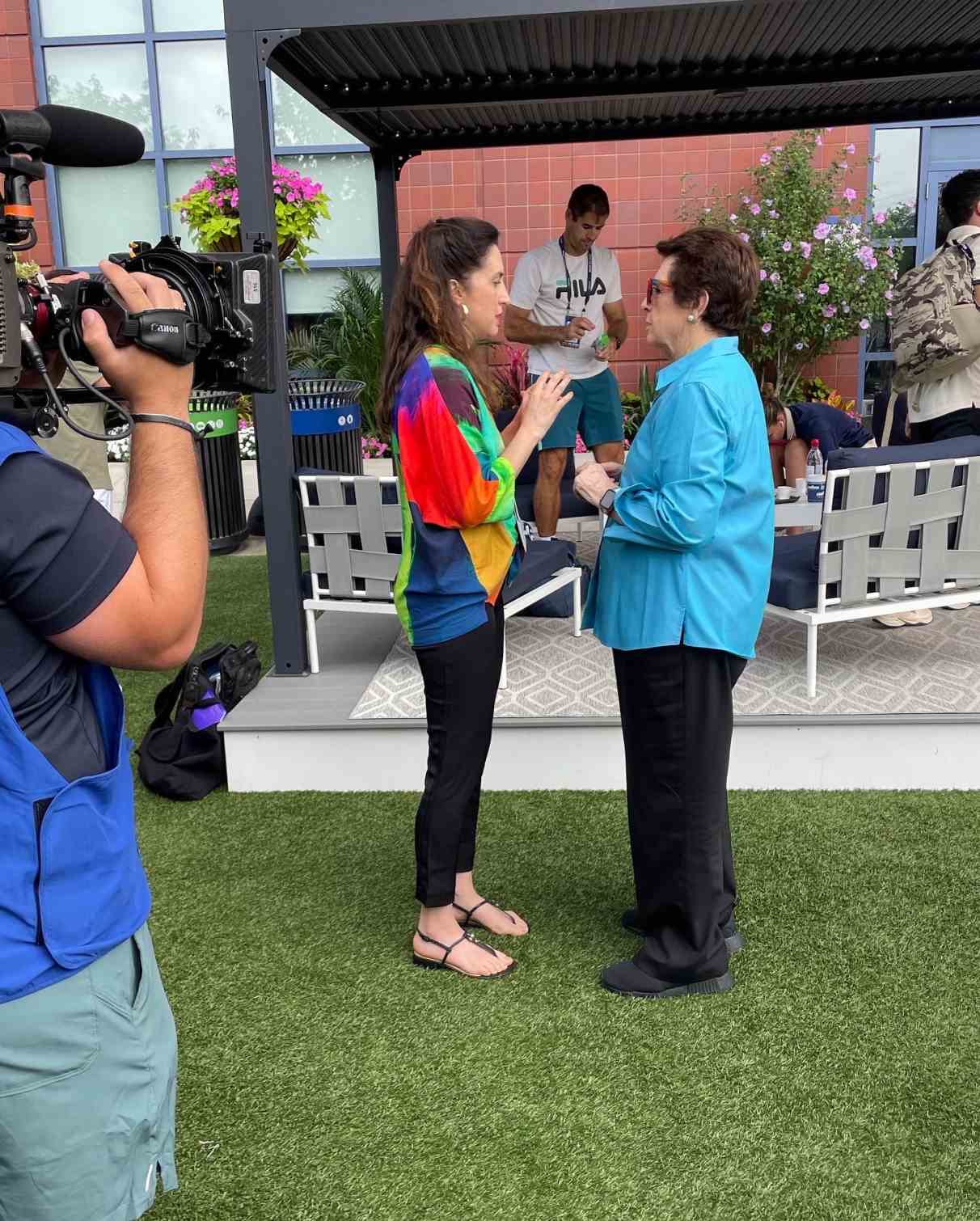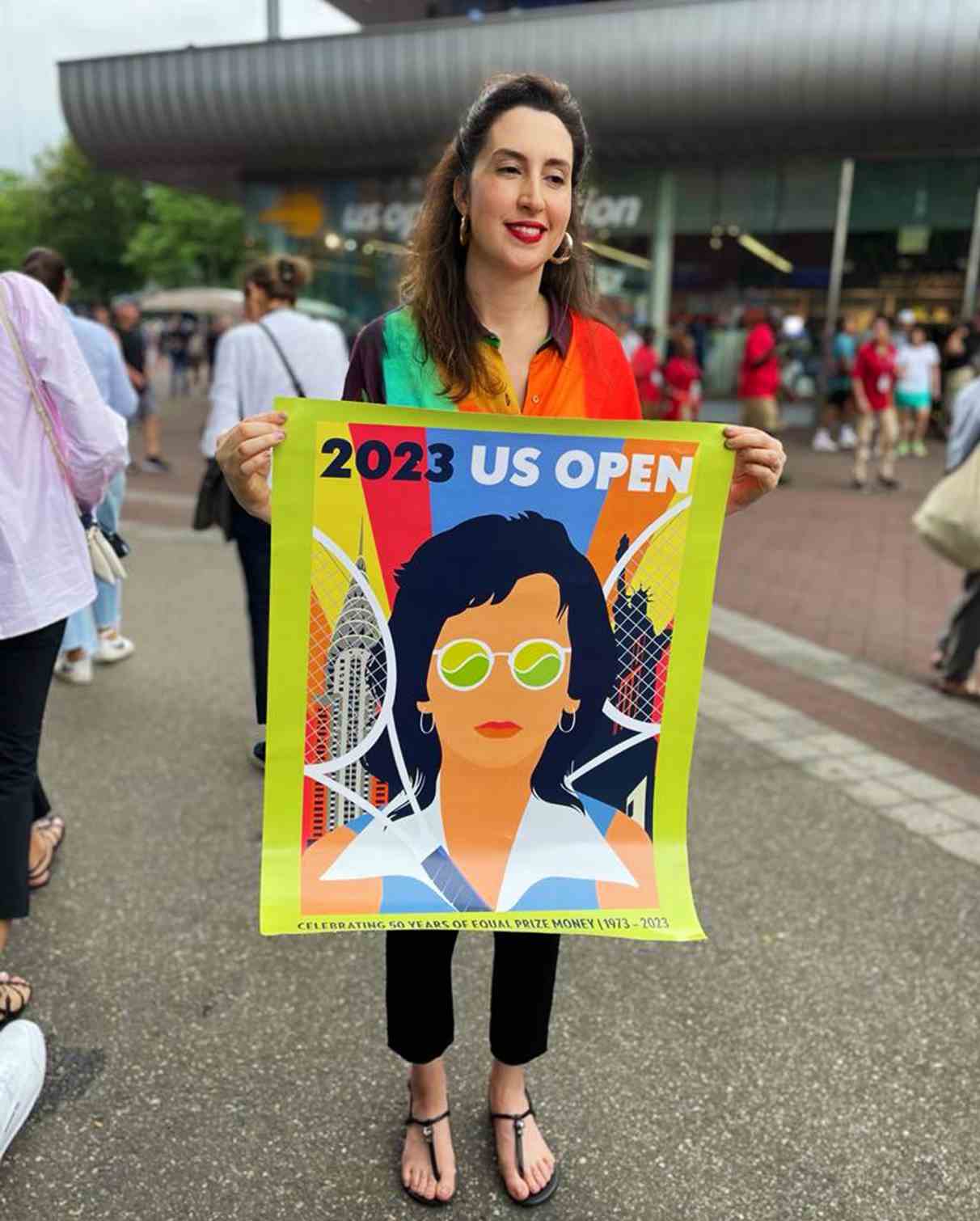 Camila photographed (above left) with artwork star, Billie Jean King, at the 2023 US Open.
Music and fashion have always been a clear source of inspiration for Pinheiro, with Billie's style particularly catching her eye for this project. If you want to see more of her fashion-fueled artwork, check it out by clicking here!