High Flying Birds with Tim Marrs
Who doesn't love a frenzy of mixed media art? Central Saint Martin's graduate Tim Marrs is a master of drawing, photography, print and digital, pulling his inspiration from the realms of pop culture. In addition to his solo work, Tim is also involved in running the animation studio Curtis Marrs alongside Chris Curtis. Their partnership led to the contribution of Noel Gallagher's 50th Glastonbury artwork, and this year, the stunning remake of Noel Gallagher's 'High Flying Birds' album videos, which includes the visually striking song 'Council Skies'. To gain further insights into Tim's creative process and the magic behind Curtis Marrs, we chatted with him to explore his approach and texture-collecting habits!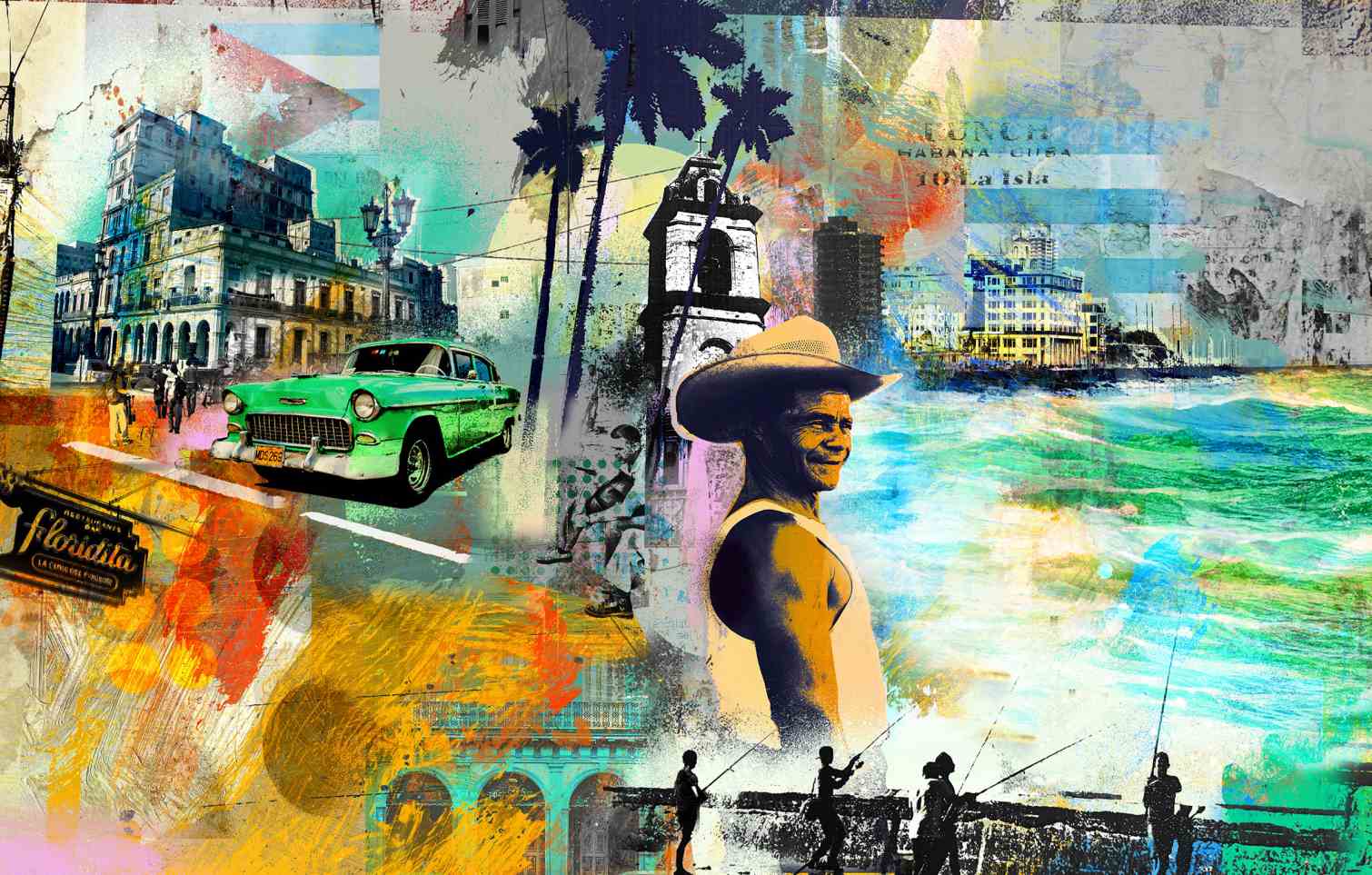 From flying birds to racing cars, you are often commissioned to work on projects that encapsulate a theme of travel, what is it about your style that captures a sense of movement and adventure?
I work primarily in mixed media and digital collage, I find the layering and textures can help capture a mood and emotion which translates well to themes of travel. I enjoy how multi-layered image-making can convey multiple narratives!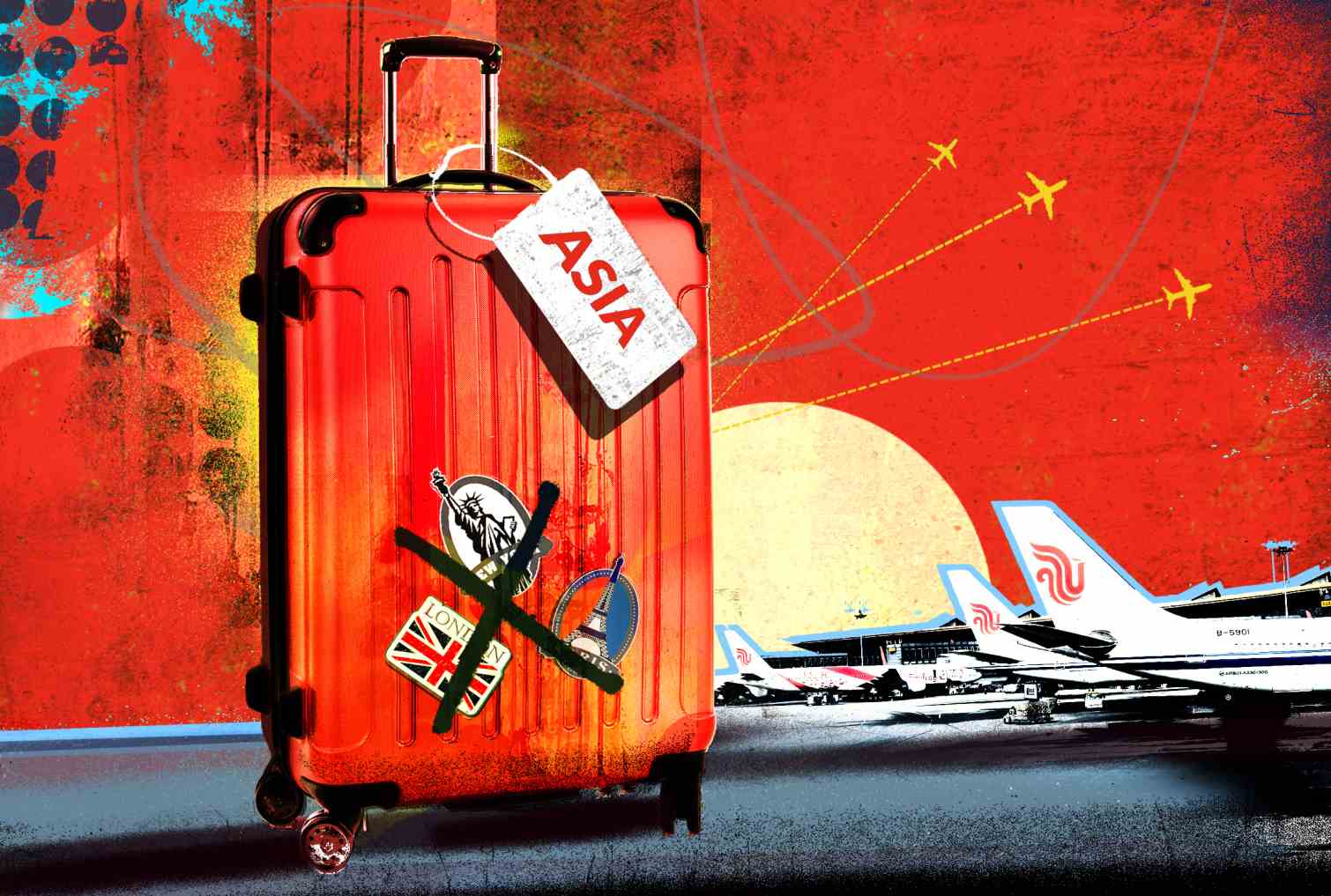 Congratulations on your involvement with the remake of Noel Gallagher's High Flying Birds lyric video. Talk us through your creative process that sees flocks of birds guide the viewer through urban landscapes!
I'd worked with Chris Curtis, Director of Curtis Marrs, previously on Noel's animated backdrops for his 50th Glastonbury anniversary set. Our process is a mix of two minds coming together, we knew we wanted an urban backdrop for the track 'Council Skies' and went through endless style frames until we cracked it. Choosing a more abstract approach to the chaos of the urban sprawl, we displayed terraces, chimneys and the hustle and bustle of city life with a hint of lost love or hunting for that right person amongst the darkness of urban living. The birds leading us through the frames were Chris's development from my style frames and the mesmerising flow of starlings flying helped replicate the strong beat the remixed song features. Curtis Marrs always makes an effort to create memorable pieces and Chris only makes my work look better!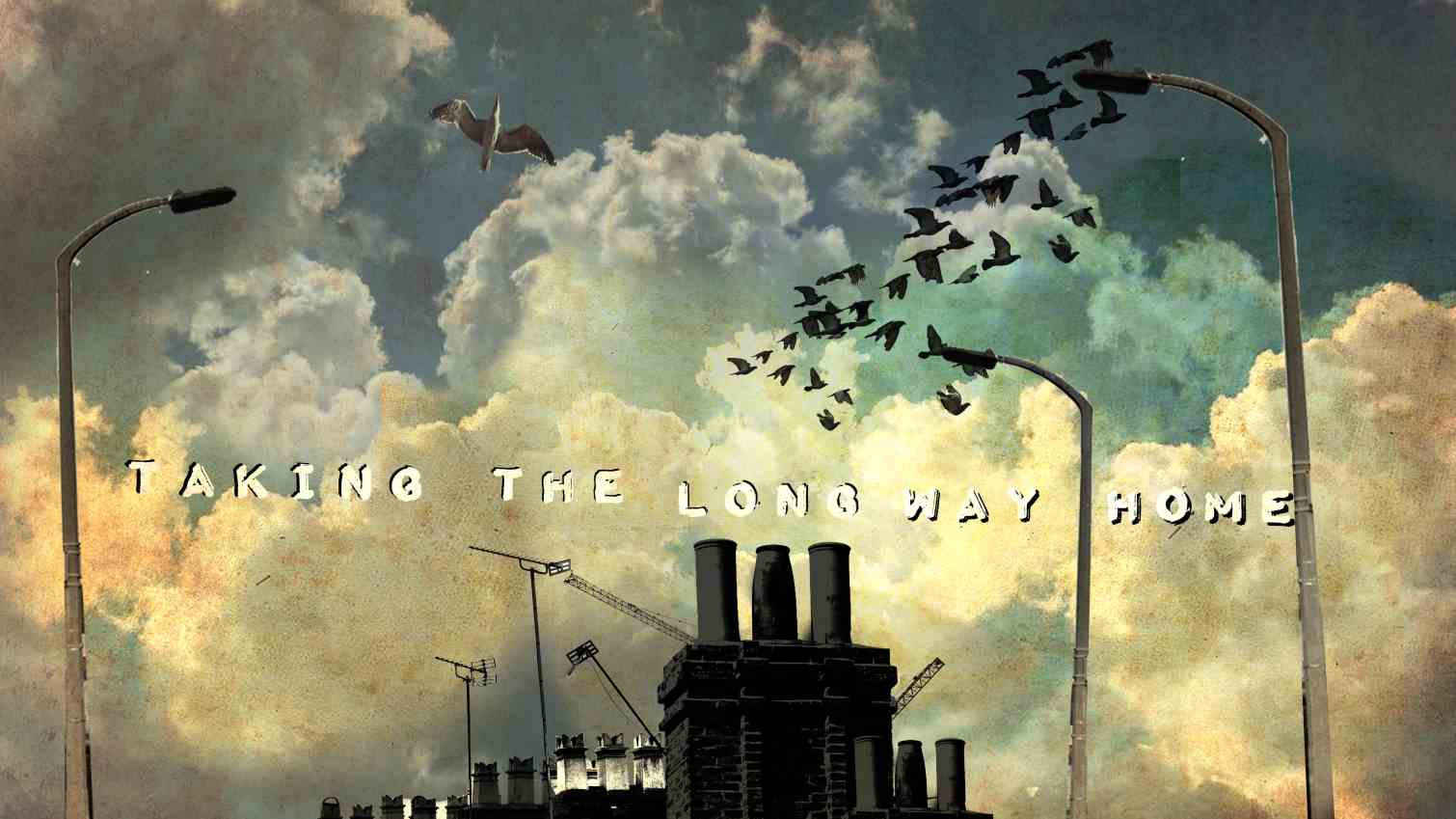 What brought you and Chris Curtis together to establish Curtis Marrs?
We met over ten years ago when I had pitched a job for Audi Lemans, I created style frames that captured Chris's eye and he fought hard to get me to work with him. Our working styles complimented each other and we both seem to bring the best out of each other, so it was a no-brainer to carry on working together. We have since gone on to work on commercials for Audi, the Commonwealth Games, a host of music videos and a range of animated projects!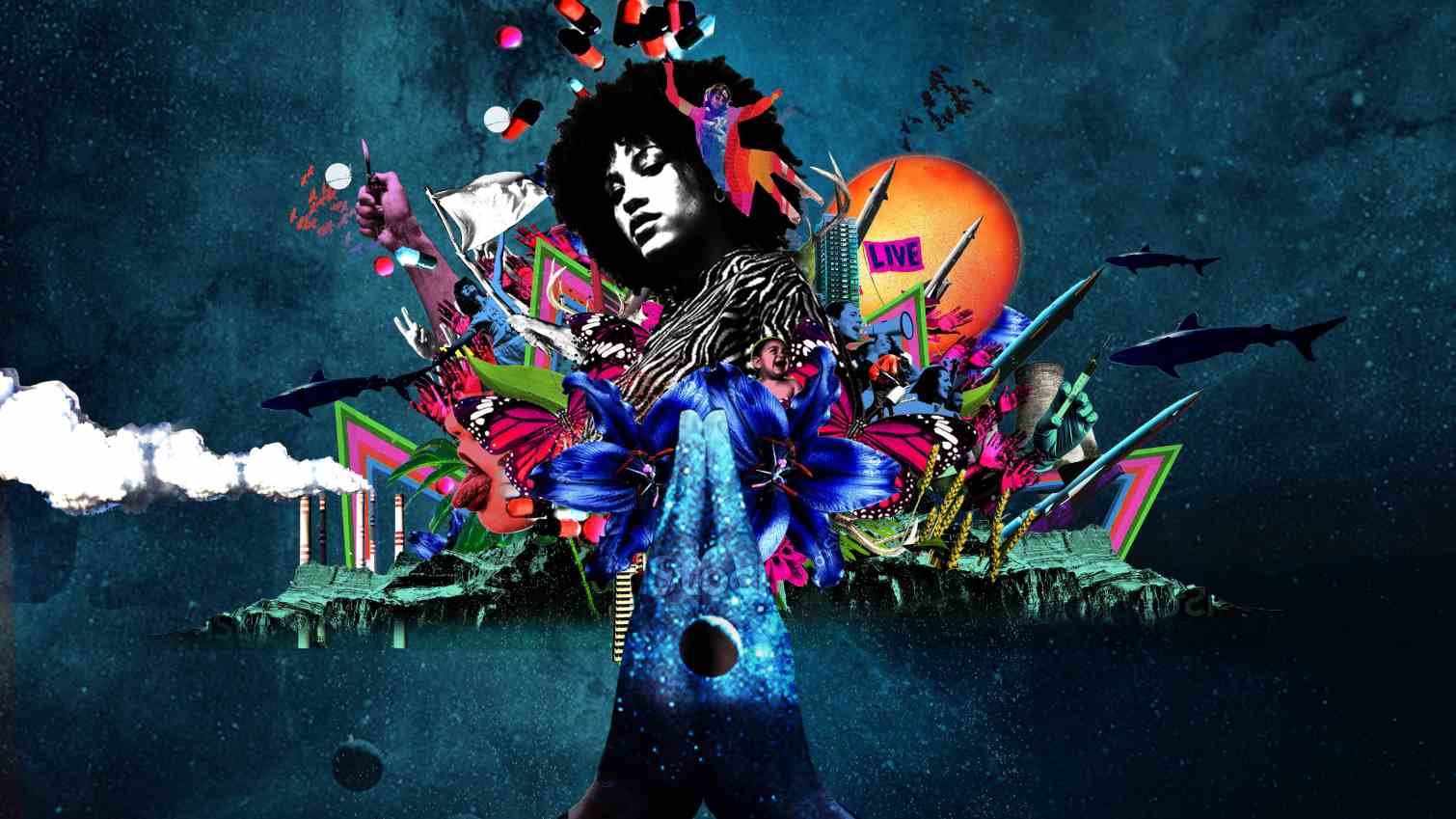 We love the multitude of textures that bring your work to life, what's the secret to creating artwork that is balanced and not oversaturated?
I'm always on high alert for textures to photograph or creating them in the studio, whether screen-printed or spray painted, so I have a wealth of content to choose from. I certainly think working in moving images has helped refine my illustration work. It's far more balanced than it used to be and I'm always trying to push it further, during Covid I started painting and print-making again on large canvas, which has filtered into my digital process.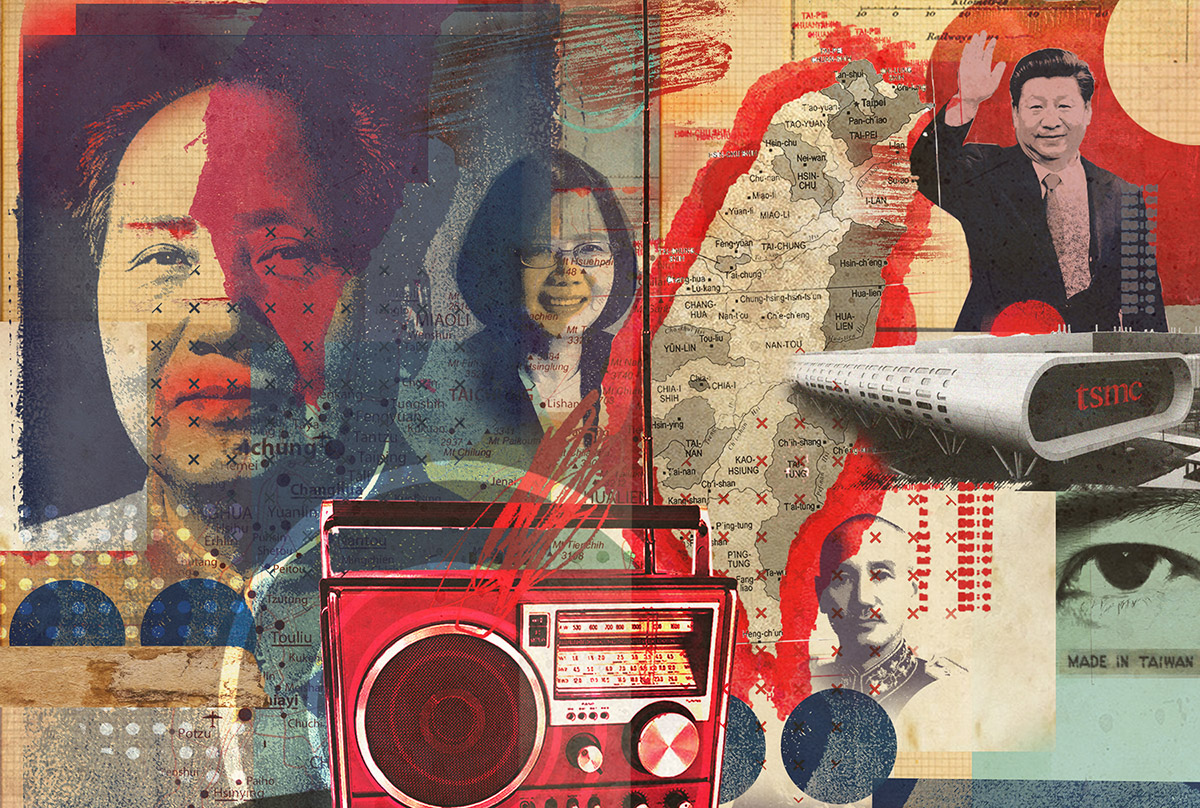 Explore Tim's illustration portfolio now or browse through his animation work...