Wimbledon with Stephen Millership
One week ago, Stephen Millership celebrated his cover art for the esteemed Radio Times magazine, Wimbledon special. Serving as a guide for the annual tennis tournaments antics, Stephen set to work to bring to life the pure exhilaration the games spark. But what ignited his creative vision, you ask? Keep scrolling to find out...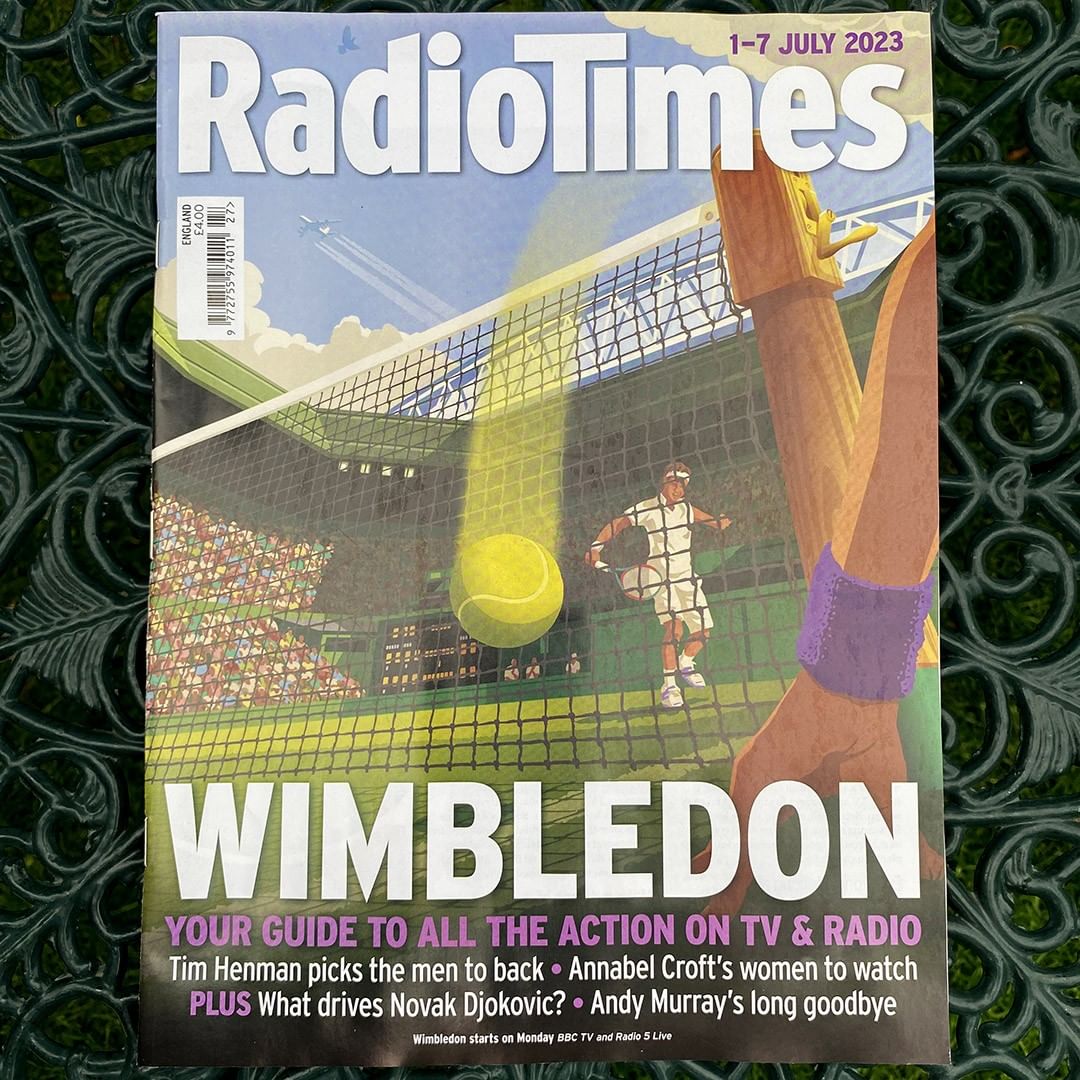 "Straight away, I knew I wanted to get a really low angle, sort of grass level and from the point of view of the ball boy/girl as they are often not portrayed but are vitally important to the game. The Centre Court is such an iconic shape, so it was great to play around with the angles of the roof and interior. I also wanted to capture the dramatic shadows that are cast around late afternoon, bright sunshine and with sections in deep shadow. Surprisingly, the most challenging task was capturing the green of the Wimbledon livery as it appears to change in different light conditions." Stephen Millership, Travel Illustrator
Explore Stephen's portfolio now to experience the art of travel for yourself!