Spirits of the Garden with Margaux Carpentier
This mural 'Spirits of the Garden' created by Margaux Carpentier, especially for Homerton Hospital, is a colourful and magical alternative mirror version of the surroundings, where visitors are invited to sit, breathe, reflect, relax and share thoughts. This illustrative garden is populated by butterflies and giant beings looking after the viewer and passer-by, existing in some intertwined harmony with the plants and flowers.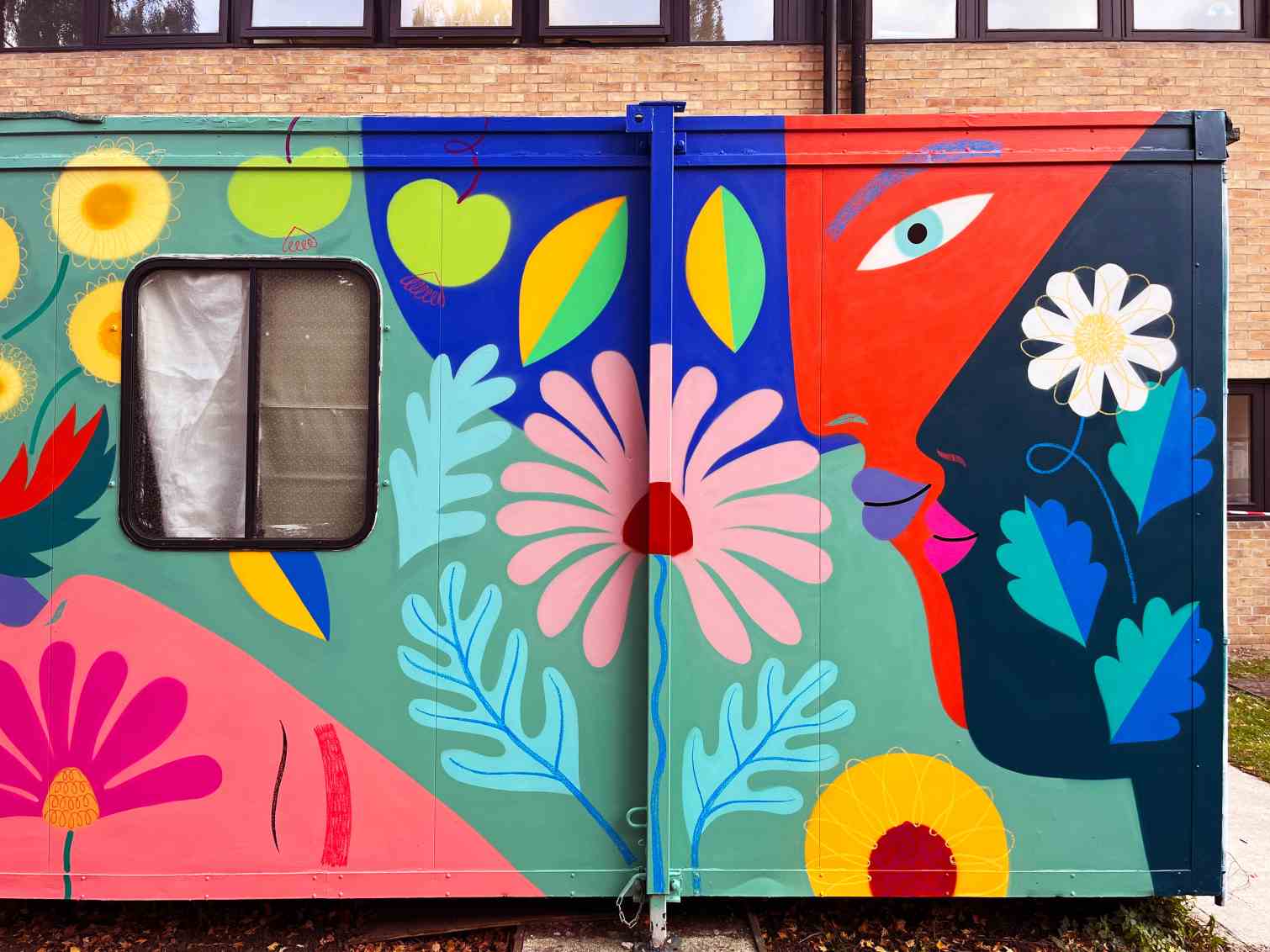 The vibrant painting acts as a magnifying glass, inviting the spectator to notice, look closer and get lost in a luxuriant reverie. Some of the featured plants are; echinacea, marigold, yarrow, meadowsweet, elderflower, dandelion, cleavers, lavender, camomile, crab apples and sage.
Spirits of the Garden was painted by Margaux herself over 10 incredibly sunny September days. She used mainly spray paint with touches created with markers and paint sticks. Margaux enjoyed working at Homerton Hospital very much and felt incredibly grateful to come here every day for a short period simply to paint.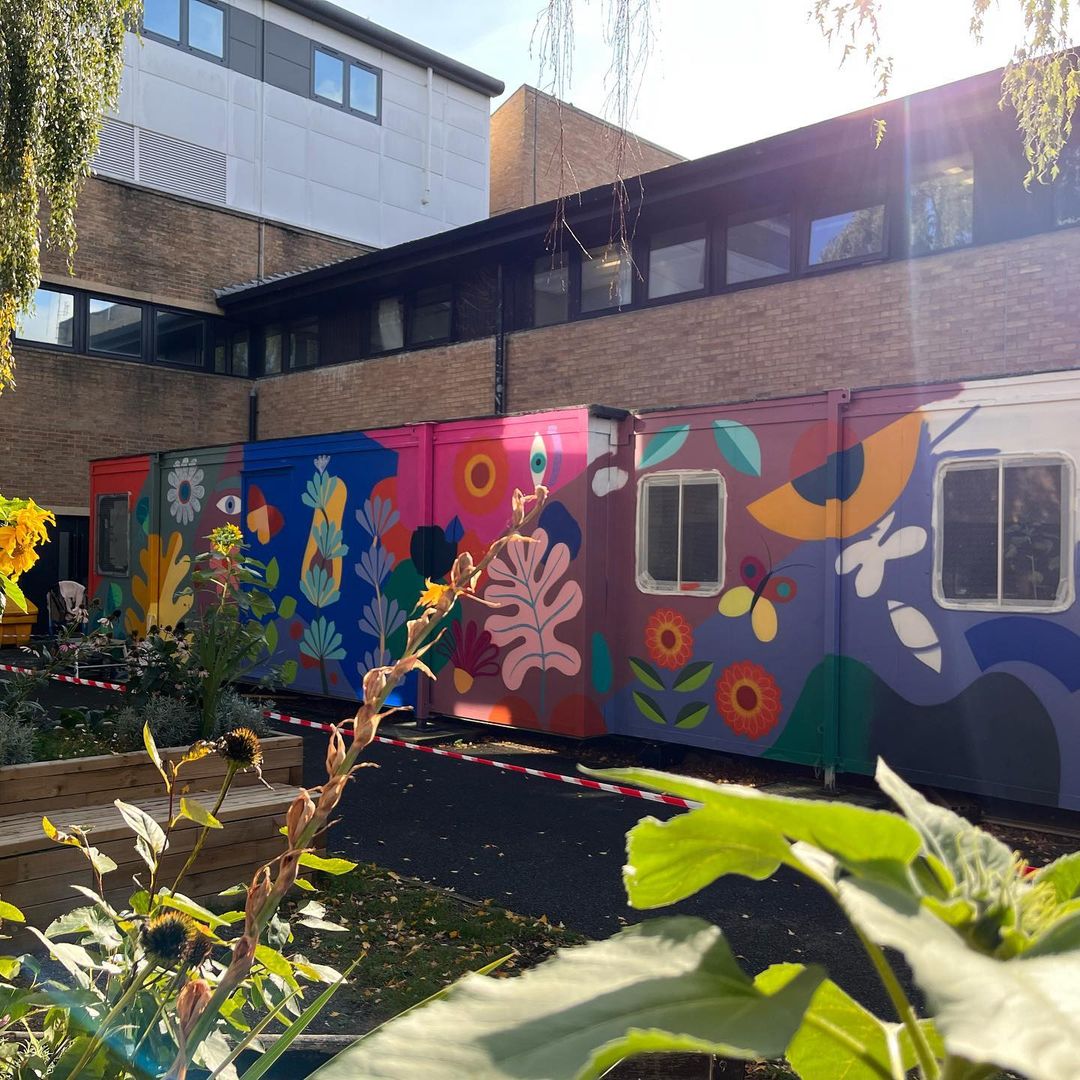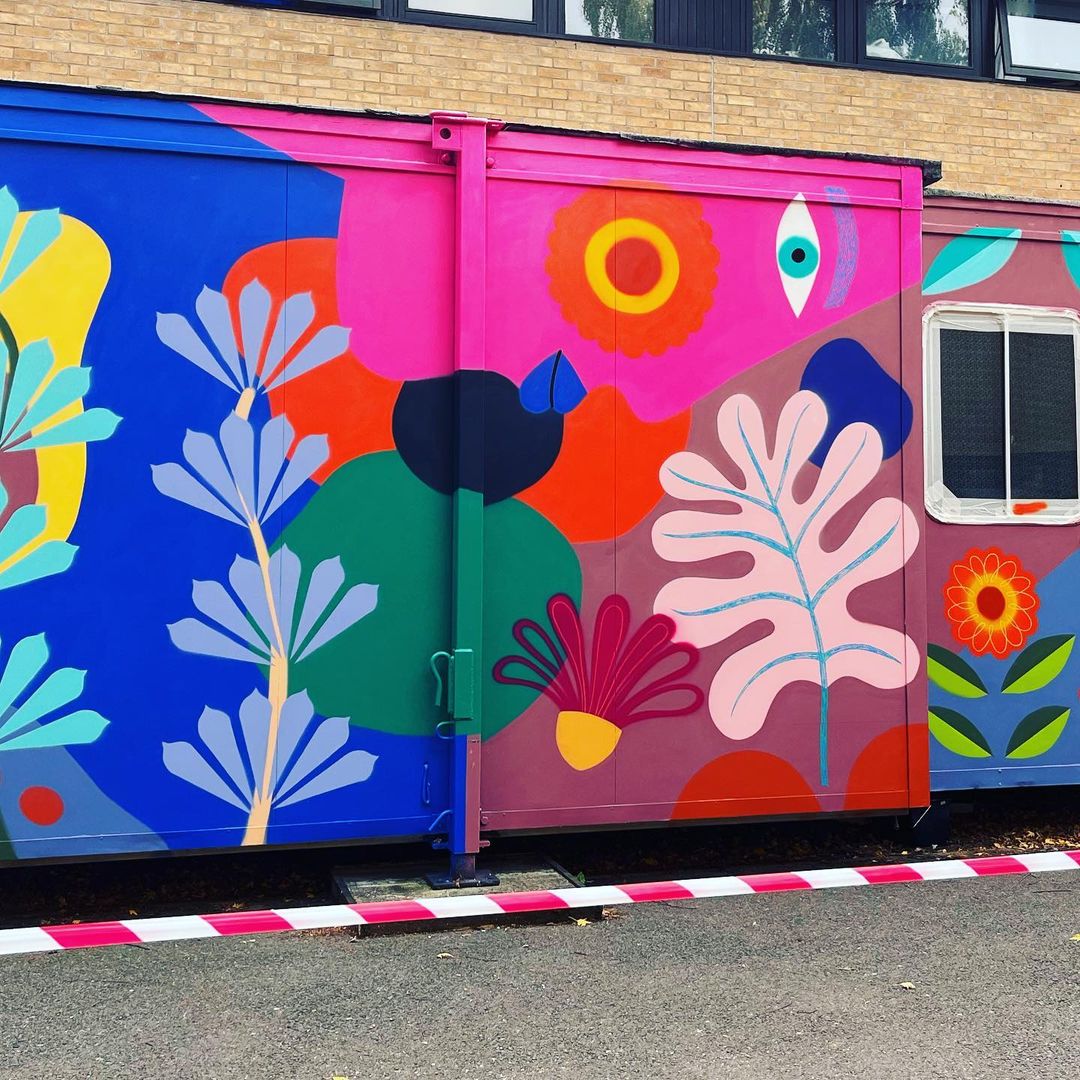 Love Margaux's work? Explore her portfolio now or head to our Instagram to see work in progress!