Ruby Taylor x Candy Kittens
As a sweet brand, bringing love and joy is what Candy Kittens is about. We believe in a future that is powered by love, in all its colour. So for their new product, Candy Kittens LOVES, the brand has created a sweet that's bursting with colour and fruity flavours as a way of celebrating and spreading love, and injecting some happiness into the world.
Candy Kittens LOVES is more than just a great tasting sweet in good looking packaging. It creates a platform to shine a light on people we love - whether that's artists, charities, brands or others - and enables them to share a little love and positivity through their design. The packet is a blank canvas for the artist to express what love and empowerment means to them, their way.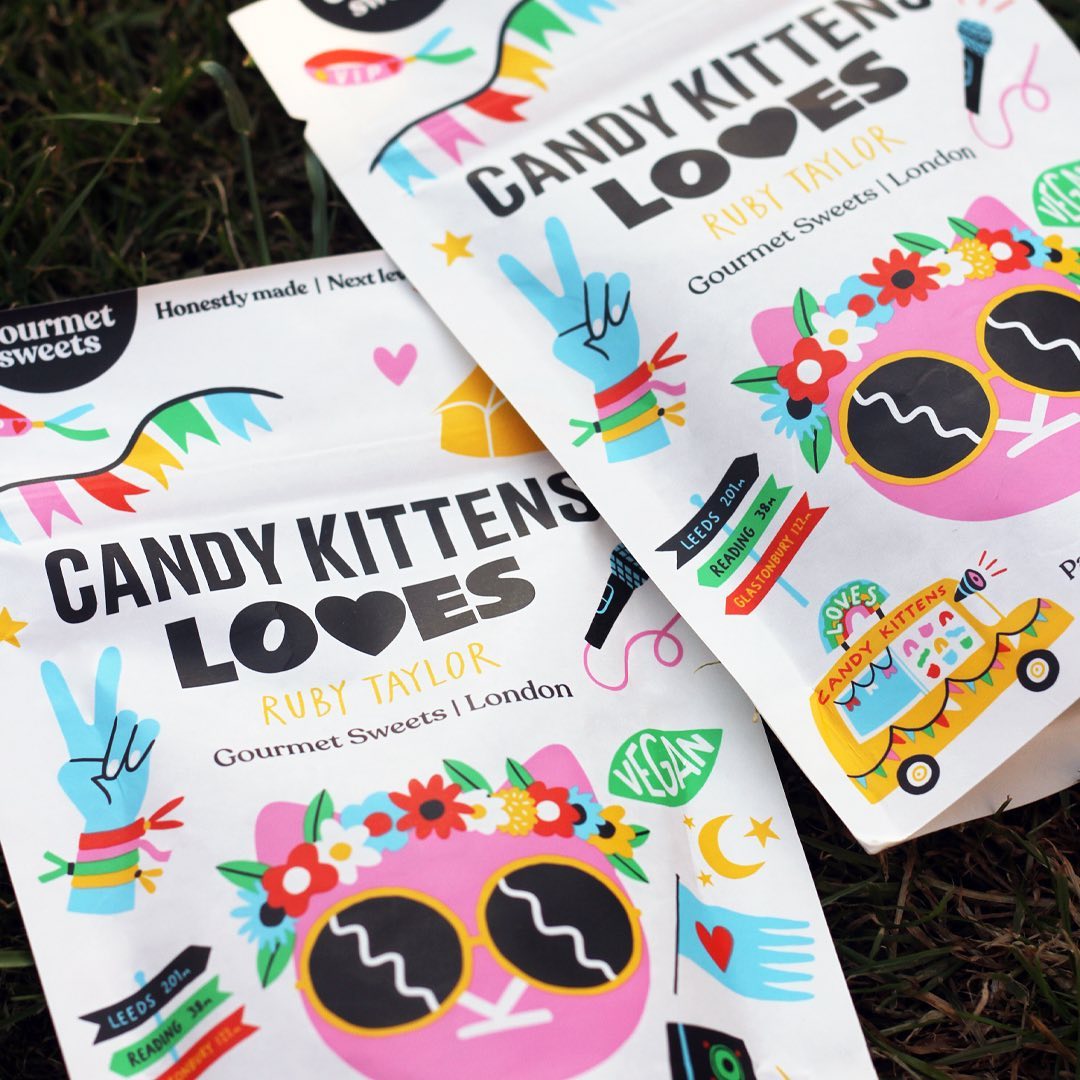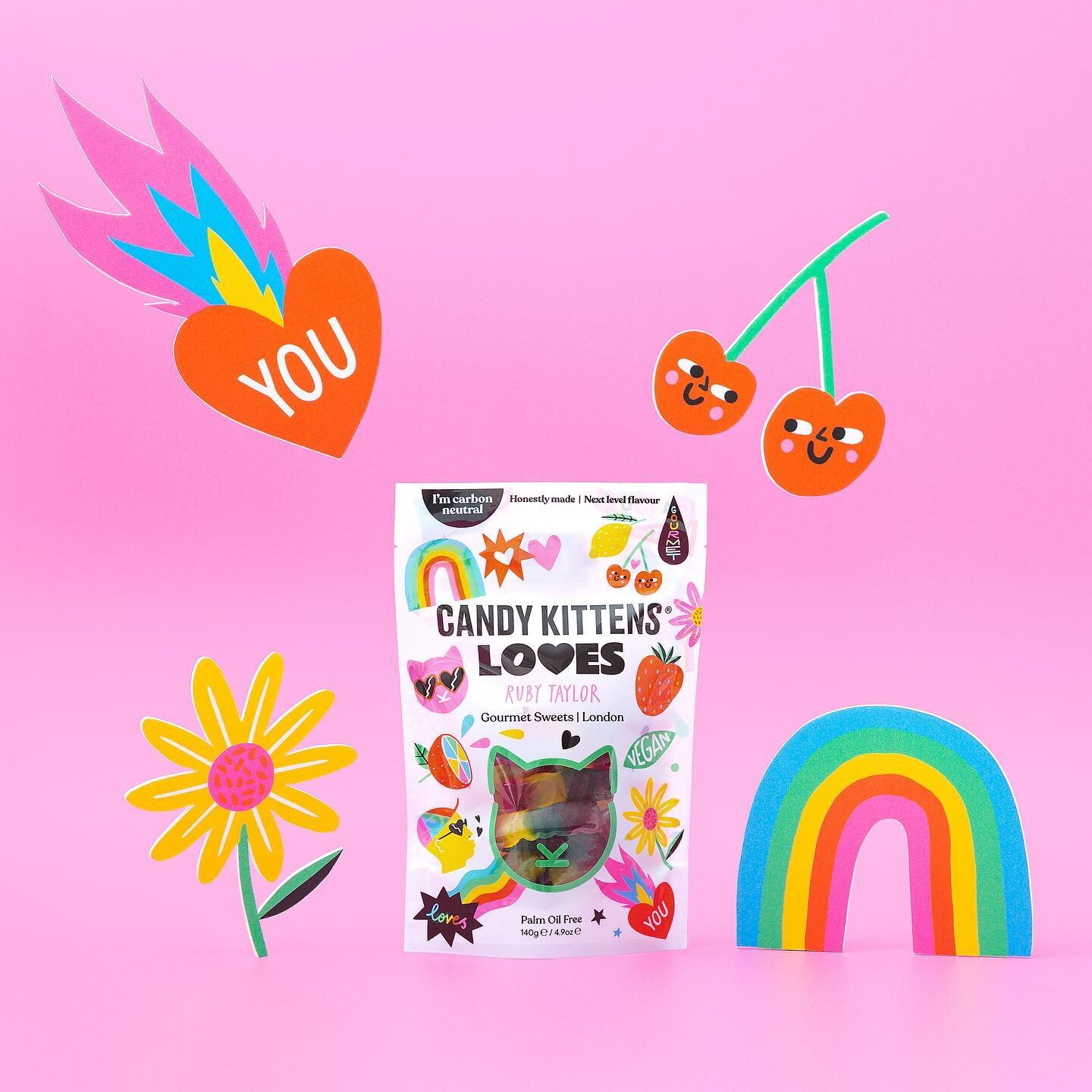 For their first ever Candy Kittens LOVES product, the brand teamed up with British illustrator Ruby Taylor. Ruby is known for her bright, vibrant illustrations and takes her inspiration from pop culture, everyday life and women's experiences. Her unique style fuses digital with traditional drawing techniques and has resulted in her working with some of the world's most loved brands.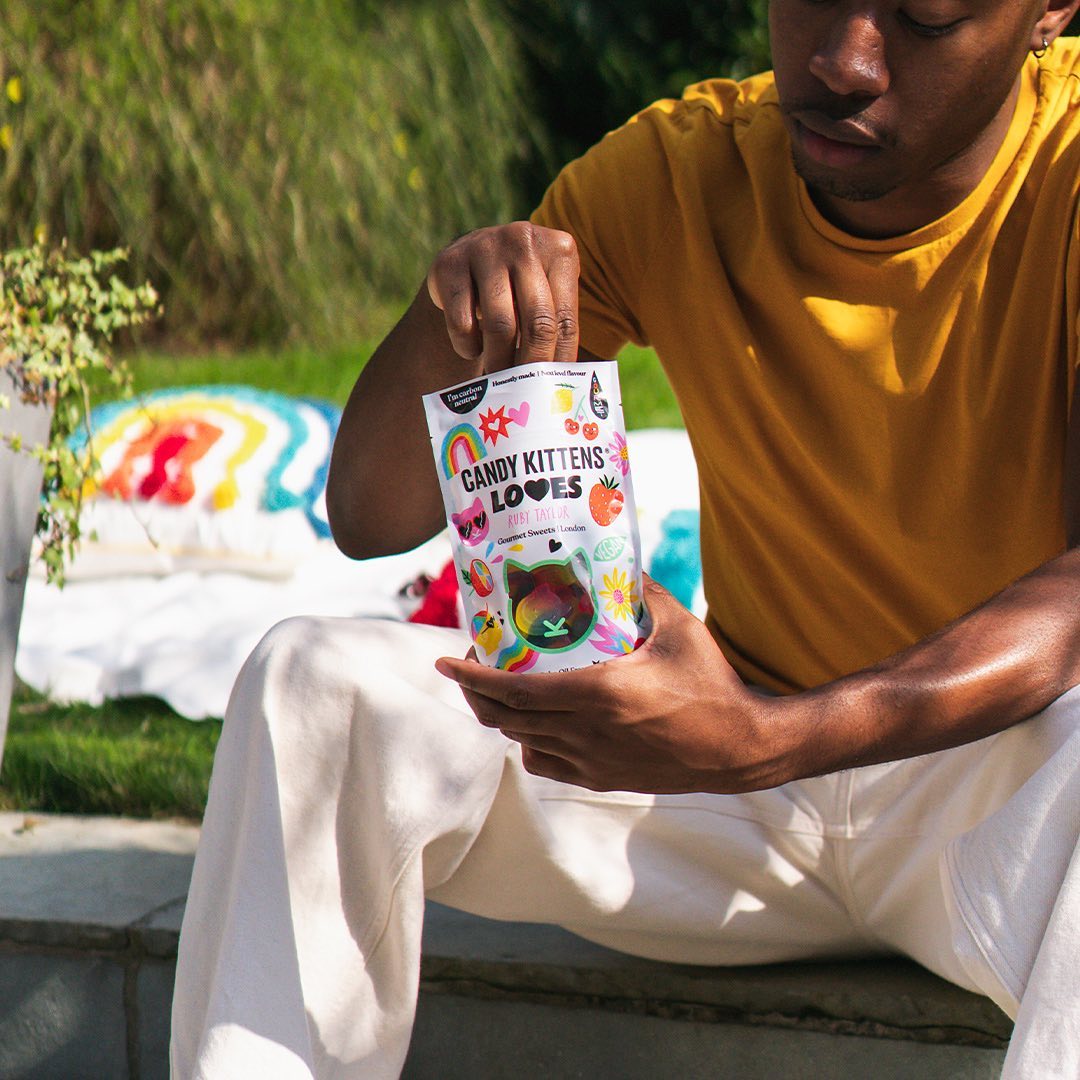 Ruby's love for exploring themes of empowerment, sisterhood and self-esteem, and for exploring beauty in the everyday, has made us fall in love with her work (and her!) through the years. Her positive, colourful outlook on life comes across perfectly on our pack through her playful illustrations full of bright, dopamine inducing colours.
CANDY KITTENS X RUBY TAYLOR from Candy Kittens on Vimeo.
"It was an honour to work with Candy Kittens on their first CK LOVES edition! Using the rainbow as a starting point I wanted to highlight the natural ingredients and give the feeling of the pack bursting with colour and flavour. I'm absolutely thrilled with the design and I hope Candy Kittens customers are too!"
Ruby Taylor