Richard Wilkinson X Disney
Richard Wilkinson takes a deep dive into the creative sphere of anatomical illustration for Disney's new documentary Limitless with Chris Hemsworth. In this thrilling new lifestyle series, the narrator Hemsworth goes on a mission to find out how humans could 'live better for longer'. With a Fine Arts degree under his belt and a clientele of the likes of The Telegraph, TBWA, Saatchi & Saatchi and Harper Collins, it's no surprise Richard was invited to embark on this biological extravaganza.
We would love to find out how you first got involved with Disney's Limitless. What was the brief?
My wonderful and hard-working agent, Ben Cox, put me forward for the job! (grovel, grovel). The creatives were looking for someone who would bring a new twist to anatomical illustration while keeping one foot in the traditional style. It needed to do the job of traditional anatomical illustration - ie. describe the body's biological processes in an easy-to-understand way. The production company also wanted to capture some of the charms of the old Victorian-era anatomy books. I've worked for a lot of scientific publications and often give an 'olde worlde' look to my work so Ben thought I'd be a good fit.
I did a test, along with a few other illustrators, for Darren Aronofsky, who was the Executive Producer on the job. It was very exciting to hear that he'd gone for my work! I then dived head-first into the world of anatomical illustration - something that I have loved for years - to familiarise myself with the visual language. The primary challenge was to design a multi-layered body which could reveal just about any biological process described. As the producers needed accurate representations of many of the inner workings of the body, I had to basically do a crash course in human anatomy! I've certainly never learnt as much on a job. I wouldn't say I'm quite ready to perform heart surgery but I can at least describe how certain organs work to my 10-year-old son now!
As Chris Hemsworth finished filming each episode, we would get an idea of which processes needed to be explained and the producers, animators and I would work out the best way to illustrate them. When Chris was swimming in ice-cold water, I would set about drawing the zombie cells and 'inflammaged' arteries that the shock would kick-start the body into fighting.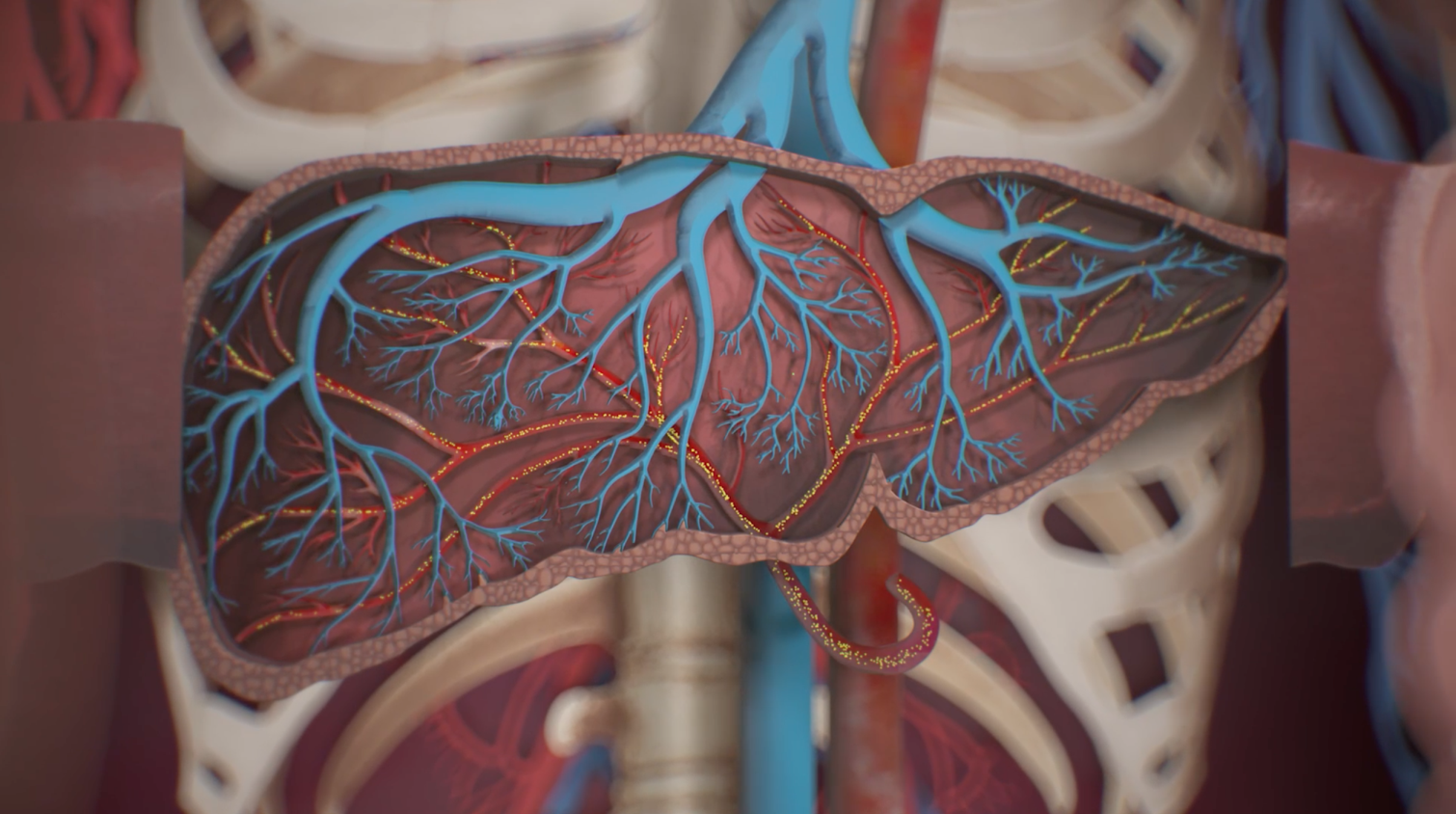 How often do you pick up a pencil? How does each illustration begin? Please touch on your design process here.
I pick up a pencil, or these days more often a stylus, every day. I like to immerse myself in the subject and reference for a couple of hours before beginning to sketch out thumbnail ideas. I'm beginning to incorporate AI into this process. At this stage, it's still fairly hard to tame so it will often throw up more interesting and left-field solutions than standard reference photos might. It's great for reference and mood-boarding. I'll then usually work up a couple of thumbnails into more detailed sketches on Procreate and sometimes play around with the palette. Once the direction has been agreed upon, I'll draw a detailed line drawing in procreate and import it into photoshop to work on colour, texture, light, etc. It's a pretty similar process to the way I used to paint but with more control. I miss the happy accidents generated by painting so I do try to paint whenever I can just to inform my process a bit. I always wish I had more time for this!
Limitless explores how we can all live better for longer - is there anything you do or practise that you find fulfilling outside work? Perhaps you engage with an interesting exercise regime when you are not sitting in the chair, pen to hand, or hand to mouse?
Ummm… I sometimes have oat milk in my flat white. Does that count? I don't really do enough exercise. I cycle when I can and my family and I walk our dog, Olive, along the Brighton seafront or in the South Downs every day. Watching the 'Shock' episode of Limitless inspired me to try running the last 30 seconds of my shower freezing cold. I've done it a few times… for around 20 seconds at most. It's not as easy as it sounds. It's just so cold!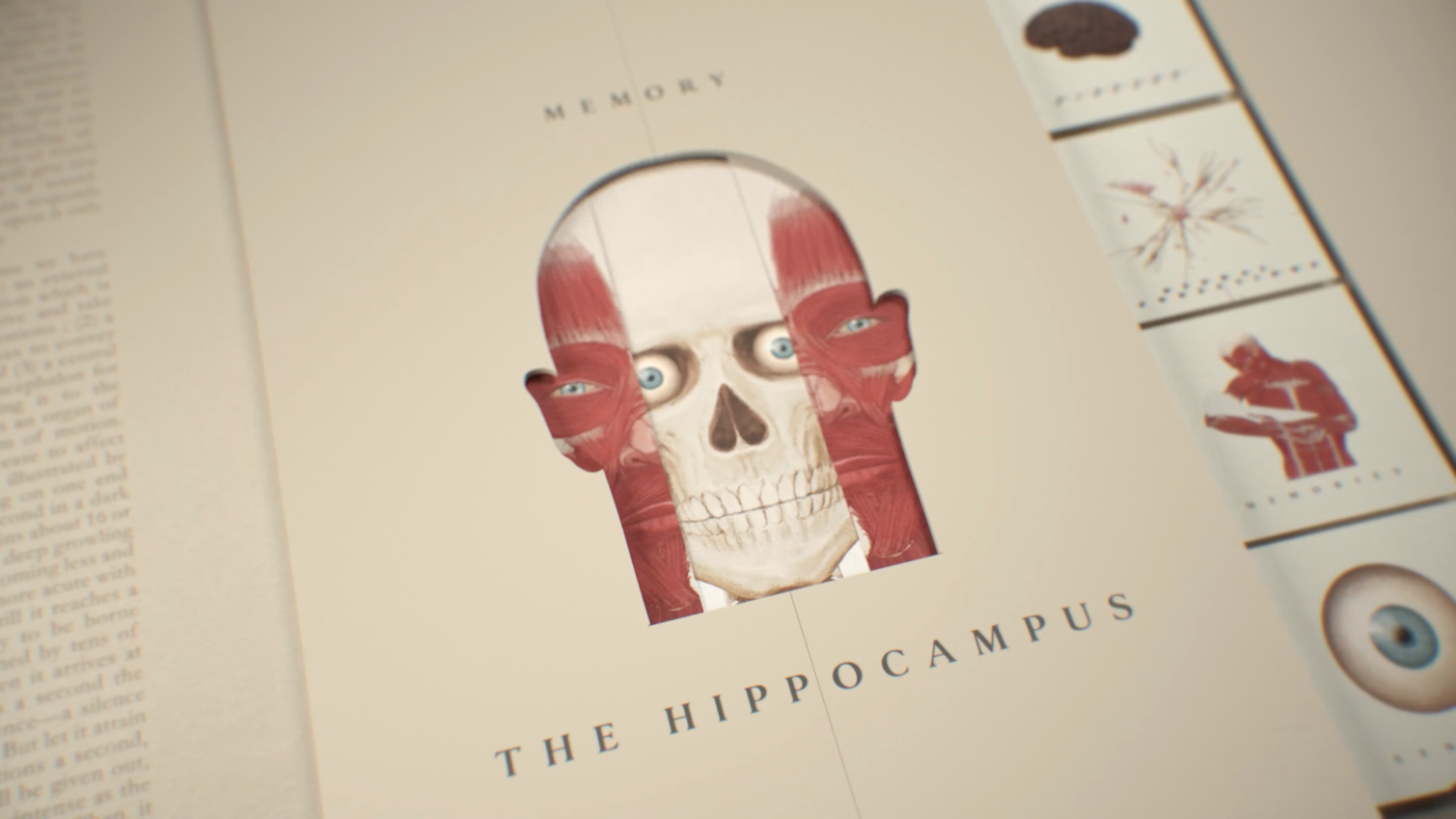 Richard, you are no stranger to the art of sound! Your background in sound design must have encouraged an excellent understanding of the symbiotic relationship between audio and visual over the years. How did this come into effect when working on the illustrations for Limitless?
I'd love to say the script started with my illustrations which were translated into a script for Chris Hemsworth! No - the voice-overs came from above and the graphics team and I had to work out a way to illustrate the processes he was describing. I still like to dabble with sound here and there though and that's probably the best thing I do outside my work to stretch my creative muscles in a different direction.
Check out Richard's portfolio now...