The Retro World of Mark Thomas
Your retro-futuristic illustrations for the Lucca advertising campaign and vintage wrap illustration for the Leonidas limited edition tin both look like a lot of fun. With projects like these, that require a knowledge of classic styles, do you often guide the client to ensure they get the most authentic result possible?
With both these clients, it was the first time they and their agencies had used illustration so I felt rather privileged. Both, consequently, very much wanted my input, experience and guidance. With Leonidas and BBDO, it was the 20s and 30s style, so I had to make sure the car and bicycle were right for that time period, and of course, the fashion too.
Want to see a video of the tin in full swing? Click here!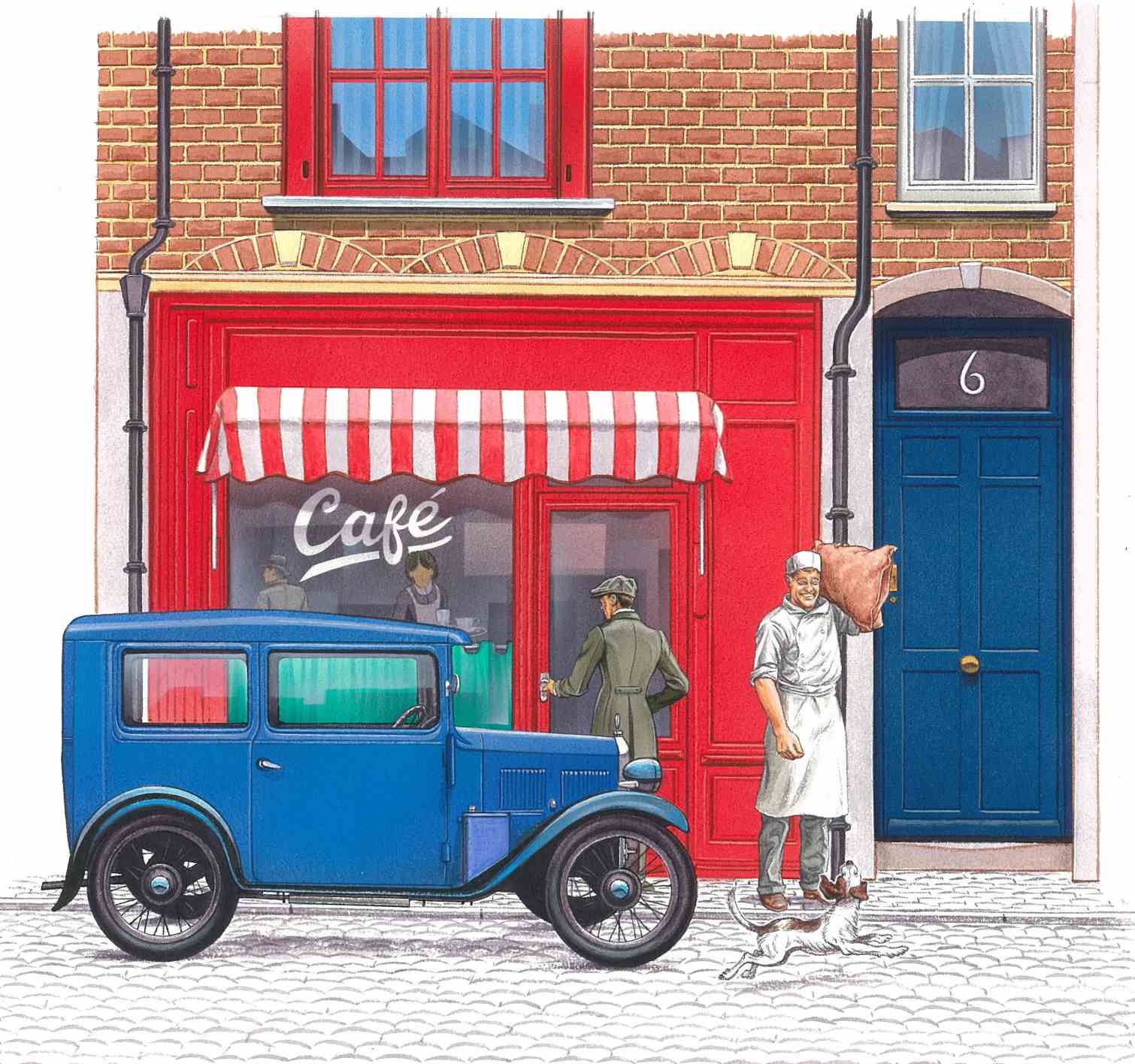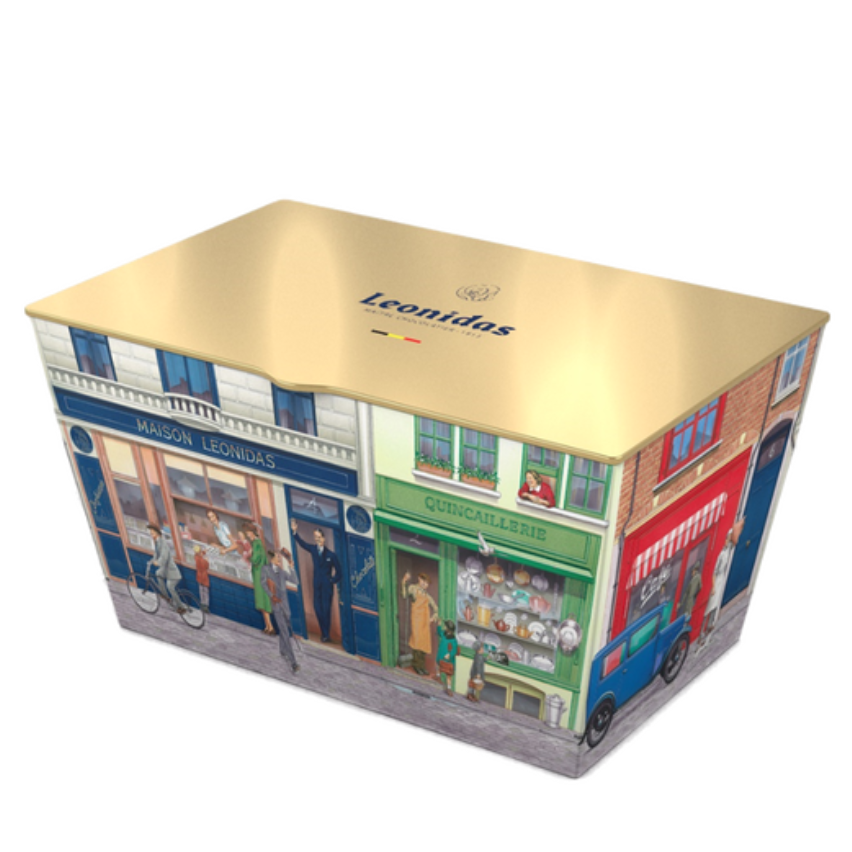 With Lucca and Steve Agency Paris, they liked the 50s and 60s for the office scenarios, reflecting the TV series Madmen to some extent. Retro is big in Paris, apparently! I have loads of books on 40s, 50s and 60s sci-fi and they sent me plenty too, so the mad robots were kind of Frankenstein-esque creations from all that reference.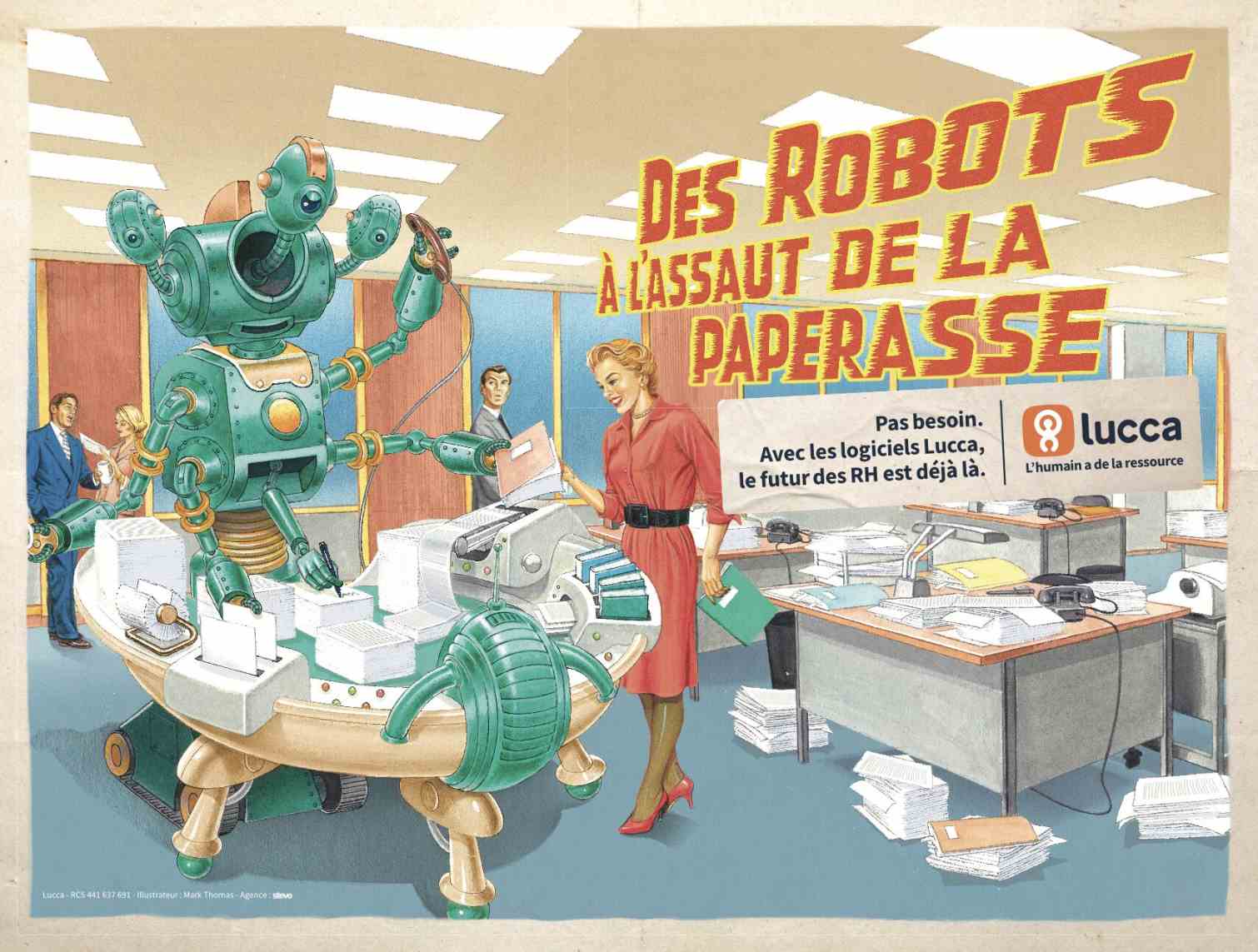 Of all the styles that you can replicate being a pastiche artist, which is your favourite to create and why?
One of my favourites to create has been 50s pulp such as Detective and Film Noir!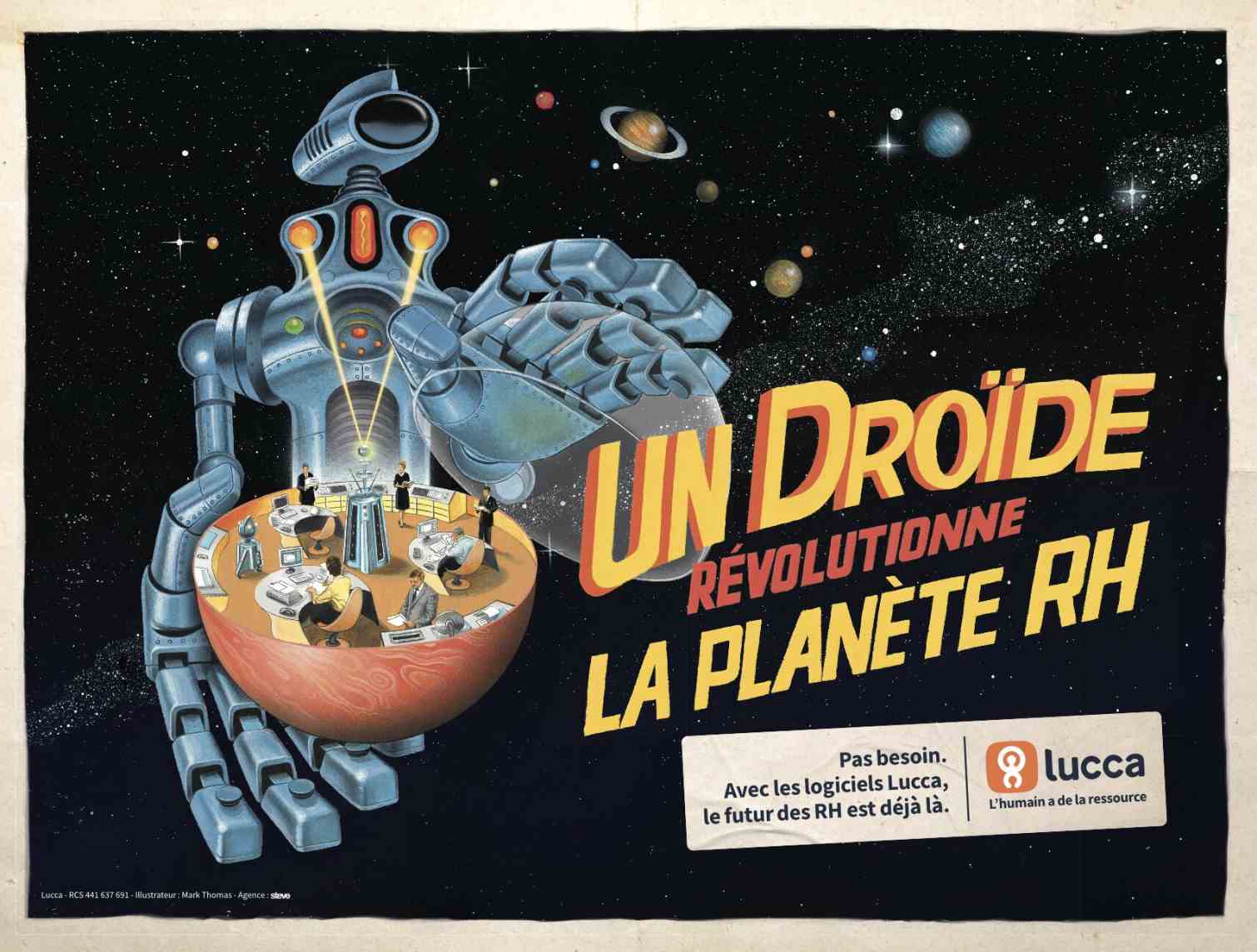 With someone of your experience and expertise, where do you search for references today?
I have a pretty big collection of reference books on all sorts of subjects and styles… a few that spring to mind are Rayguns and Rocketships by Rian Hughes, The Scrapbook series by Robert Opie, and The Taschen books of All American Ads.
Of course, there's always Google images! It can throw up some really obscure material, that I would never have considered or thought of, so I always check it out.
See below for the Radio Times Doctor Who 40th Anniversary Special, illustrated by Mark Thomas.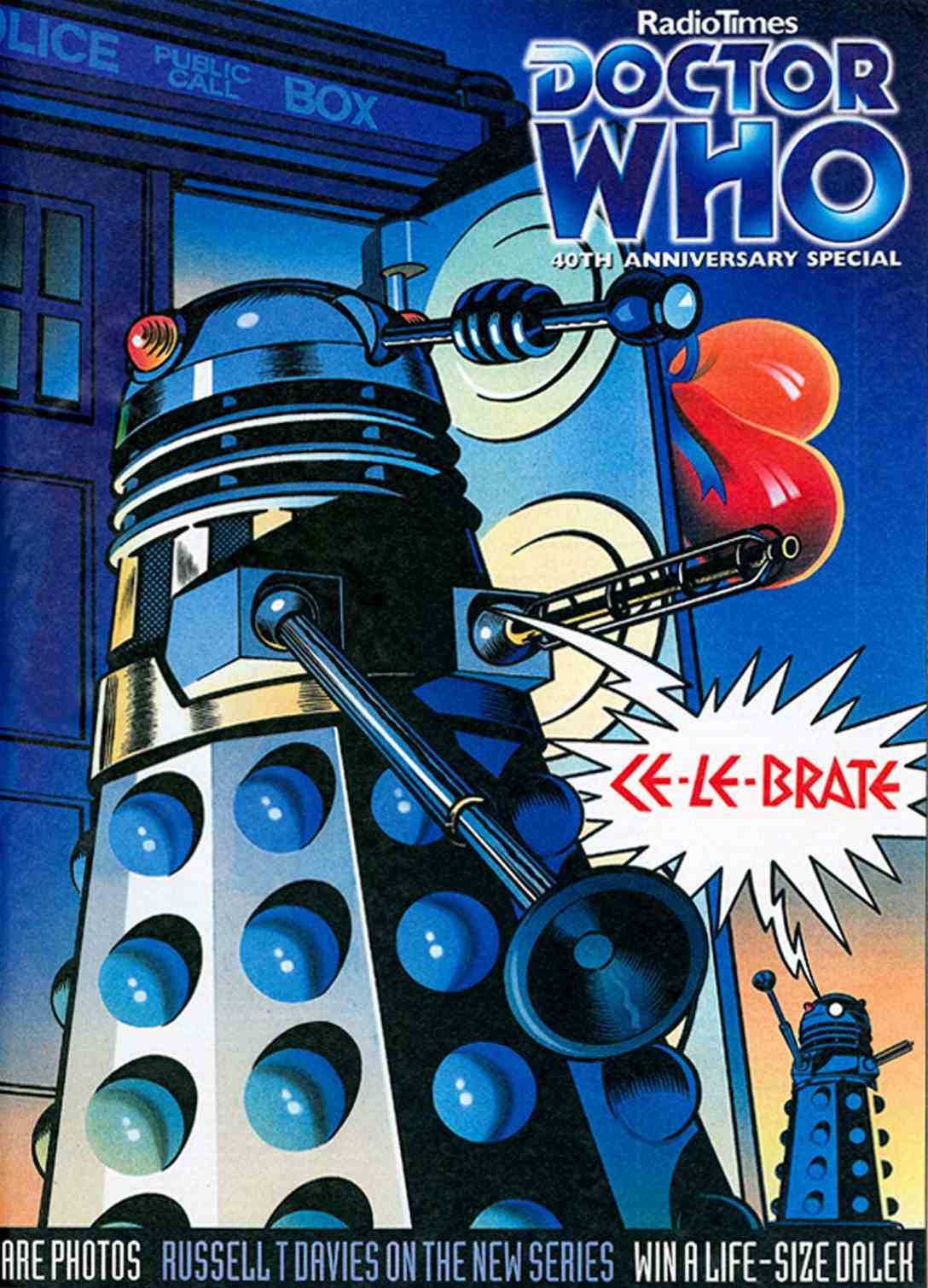 Do you ever create art for pleasure, rather than for a commission?
During Covid, especially when it was very quiet, I did produce work for my own pleasure but it was mainly to keep my hands active as I work traditionally. I was worried I'd forget how to hold a pencil or wield a brush…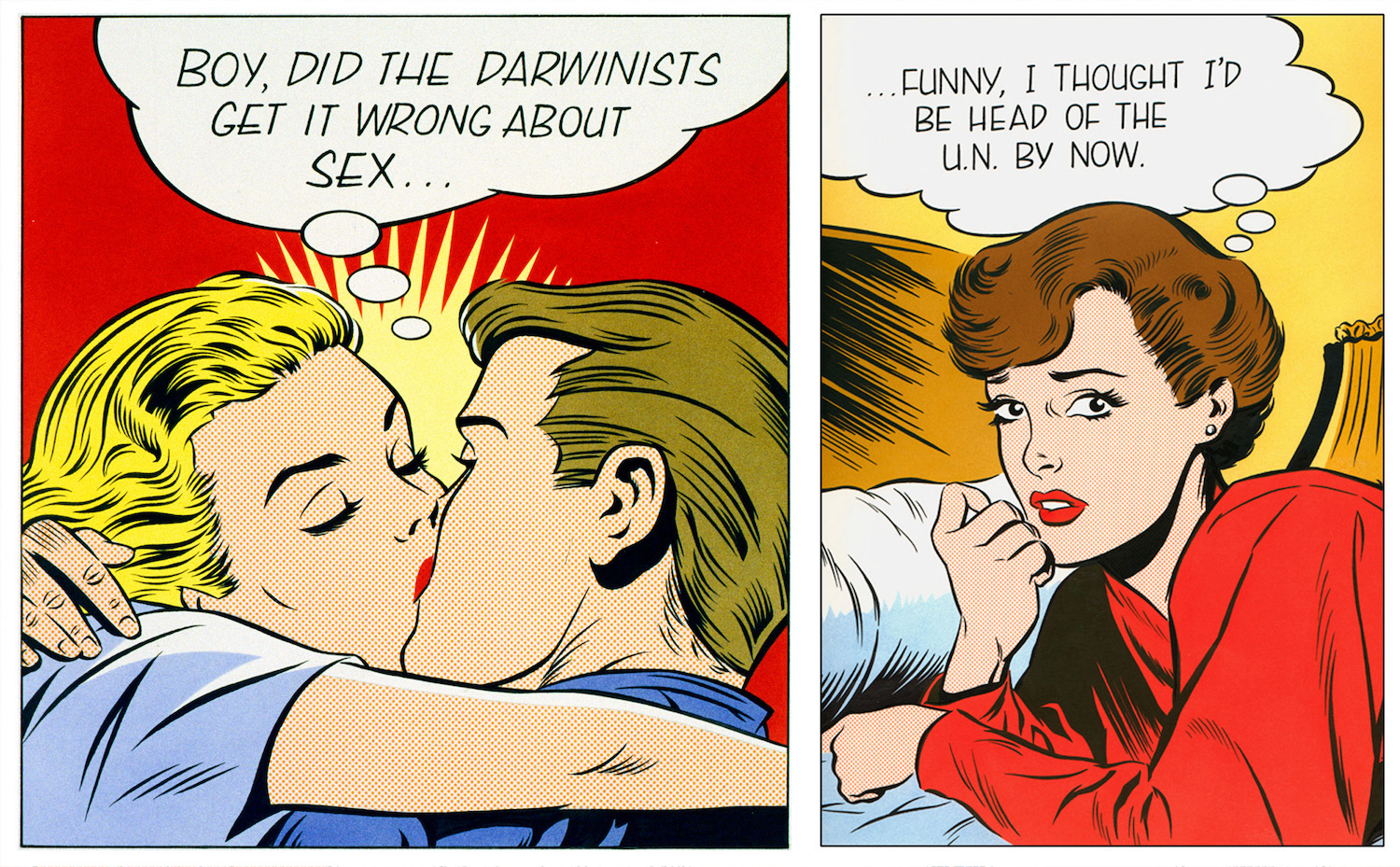 Feeling inspired? Browse through the archive of Mark Thomas now!