The Art of Enchantment with Lesley Buckingham
Lesley Buckingham has left an indelible mark on the creative industry over the years. Her impressive portfolio boasts a diverse range of clients, including notable names like Bill's and Mappin & Webb, and encompasses various projects in packaging and book illustration. What truly sets Lesley apart is her idyllic residence amidst the lush English countryside, which undoubtedly infuses her work with a striking enchantment. Operating from her garden studio, she seamlessly melds her love for the natural world with her artistic endeavours, extending her talents beyond illustration to textiles and model making. Alongside her commercial work, Lesley actively engages with the creative community by exhibiting her art throughout the UK, adding to her well-deserved reputation as a versatile and imaginative illustrator.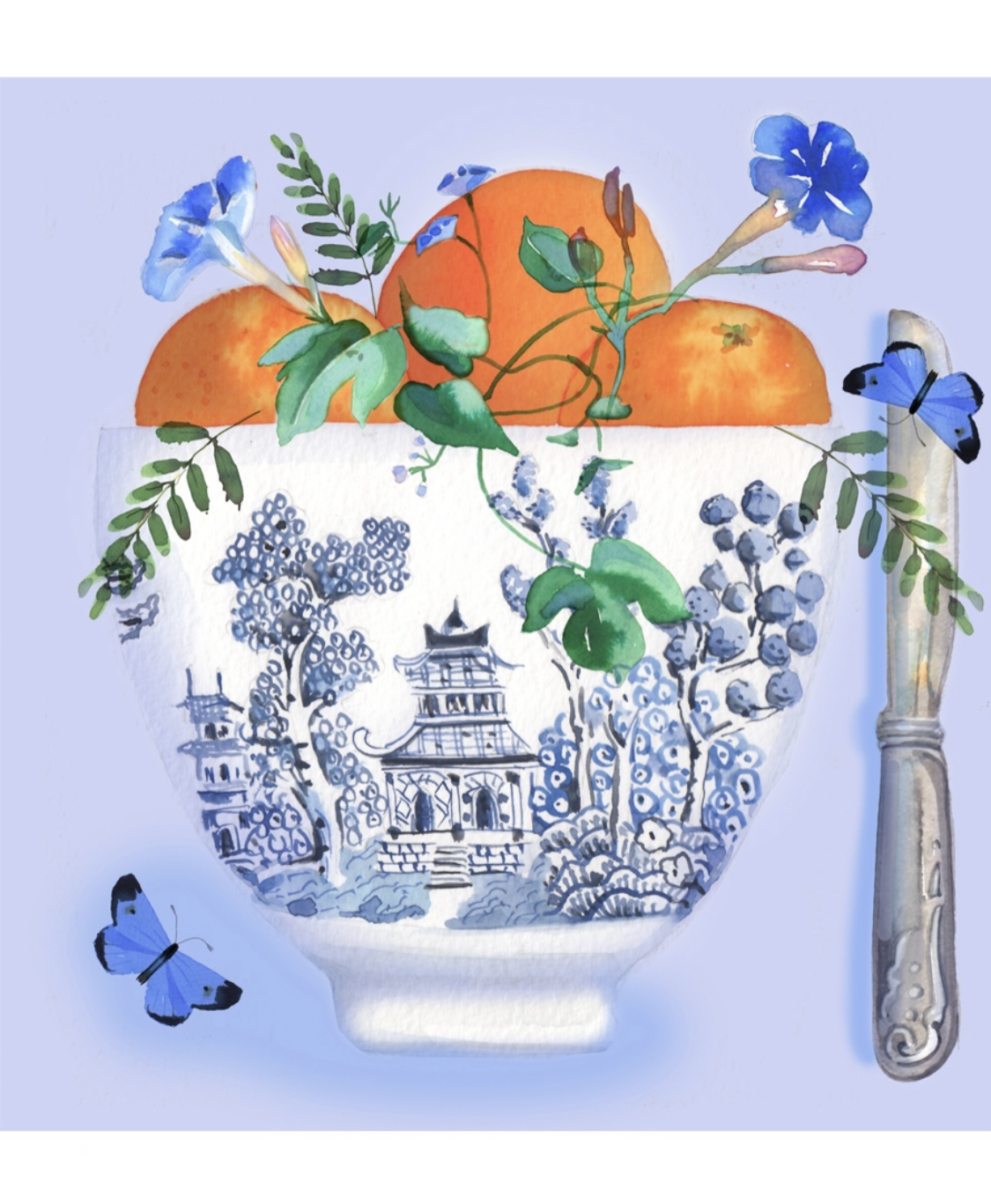 How often do you pick up a pencil?
I pick up a pencil every day, to make never-ending to-do lists and jot down ideas. When I've got a job I make masses of drawings and always with a propelling pencil for a nice precise point that doesn't need sharpening!
To whom do you owe your creativity, are you from a creative family or the odd one out?
I'm not from a particularly creative family although my dad was into making Christmas decoration scenes with little houses and frozen lakes and he put together a train set with handmade details and landscape, so I definitely get my love for tiny things and detail from him.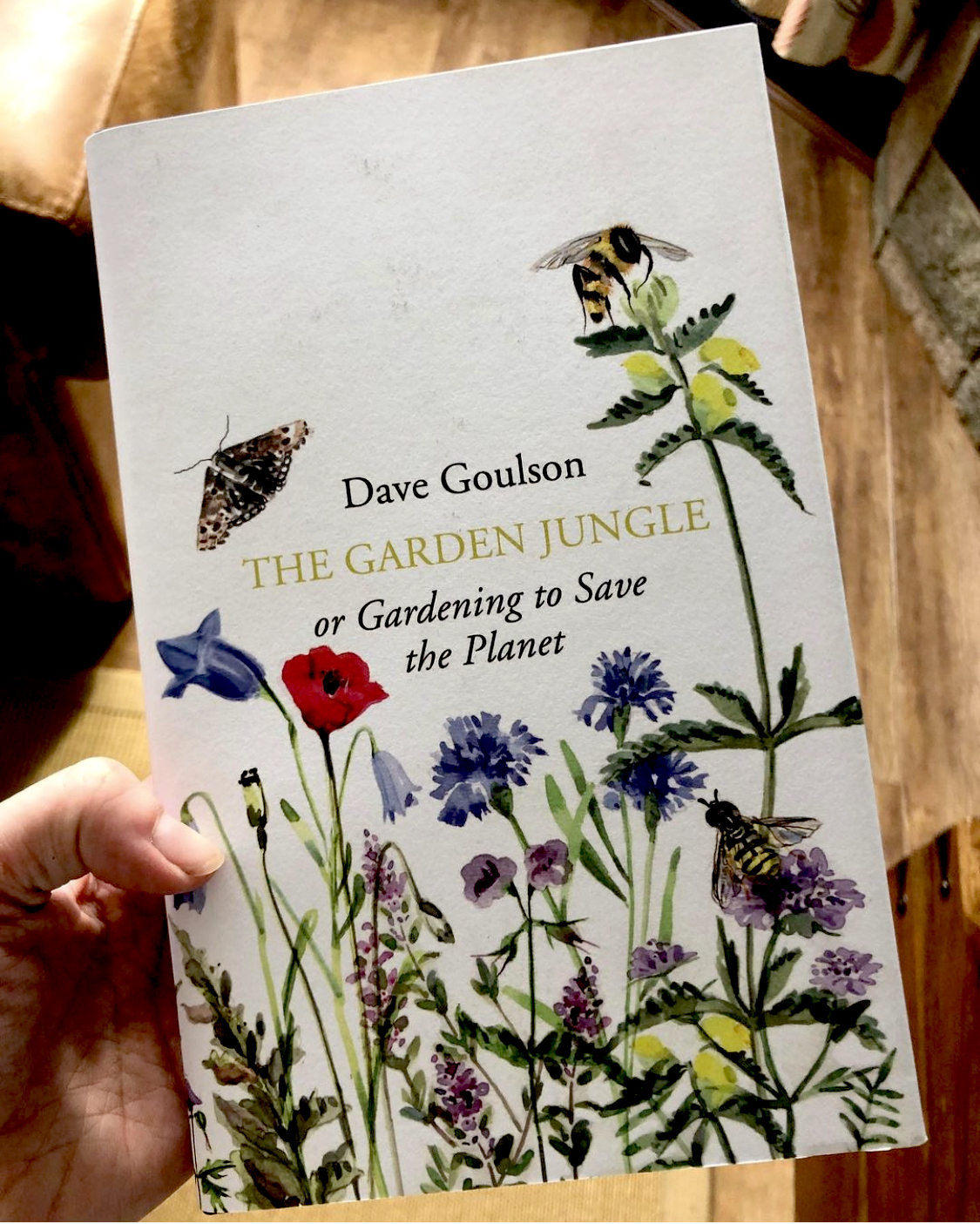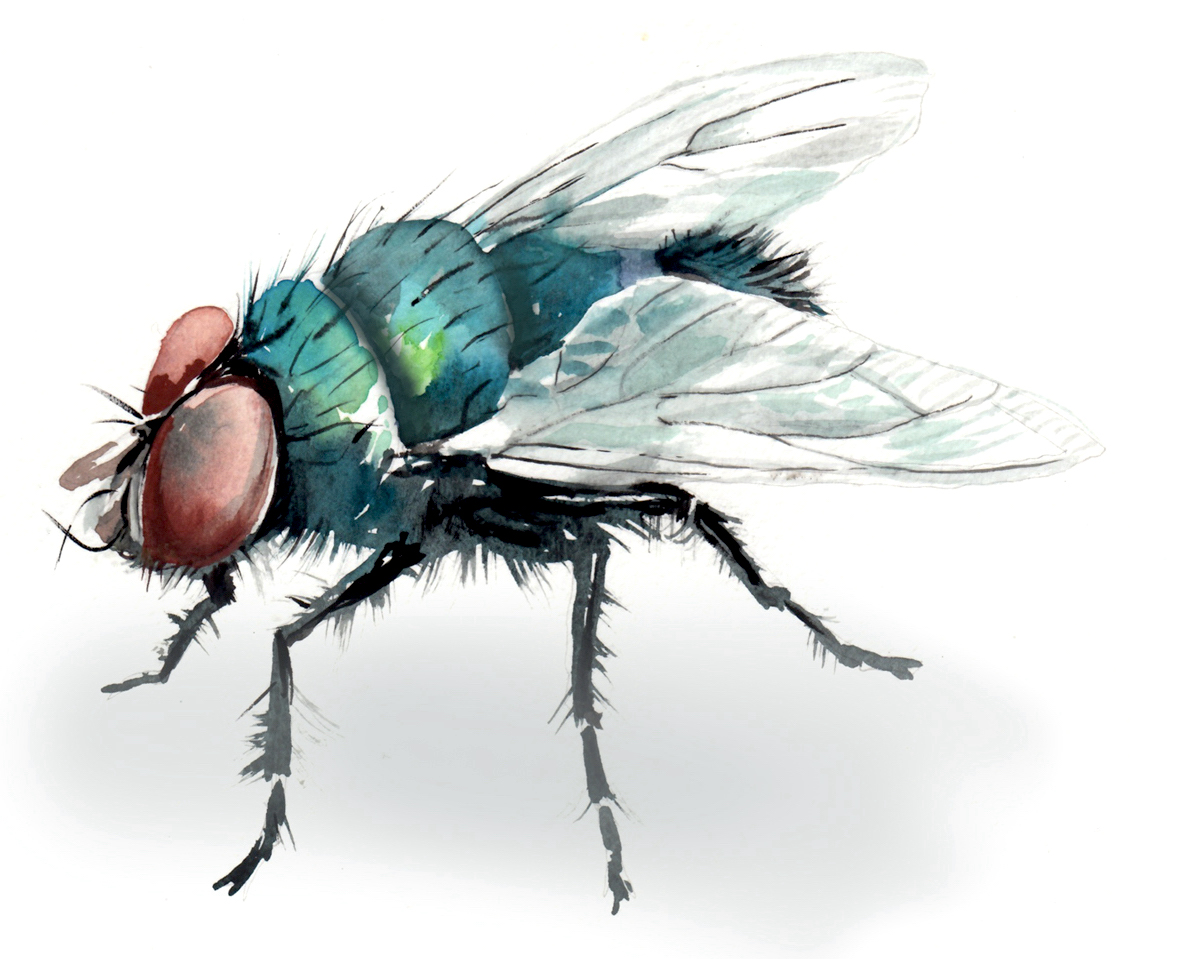 (Left image credit Hannah Rutherford)
Living in the English countryside and its enchanting surroundings has permeated beautifully into the watercolour illustrations that we love so much at CIA. But outside of the agency you're also engaged in embroidery and model-making. Do you have a background in textiles?
Yes, I was trained in textiles, specialising in embroidery and my textile work has been largely 3D. Kate Bush actually bought a piece I made at college which was in a shop window in Covent Garden. It was of a woman at her doorstep with a child at her side and her arm outstretched - it was called Feeling For Rain. It was an illustration in fabric form of something I had glimpsed and I guess it was right up her quirky street! I now make small models of people and have gotten into fairy-making largely as it connects to my love of the natural world. Photographing them and then playing with them in Photoshop to make them hyper-magical is great fun.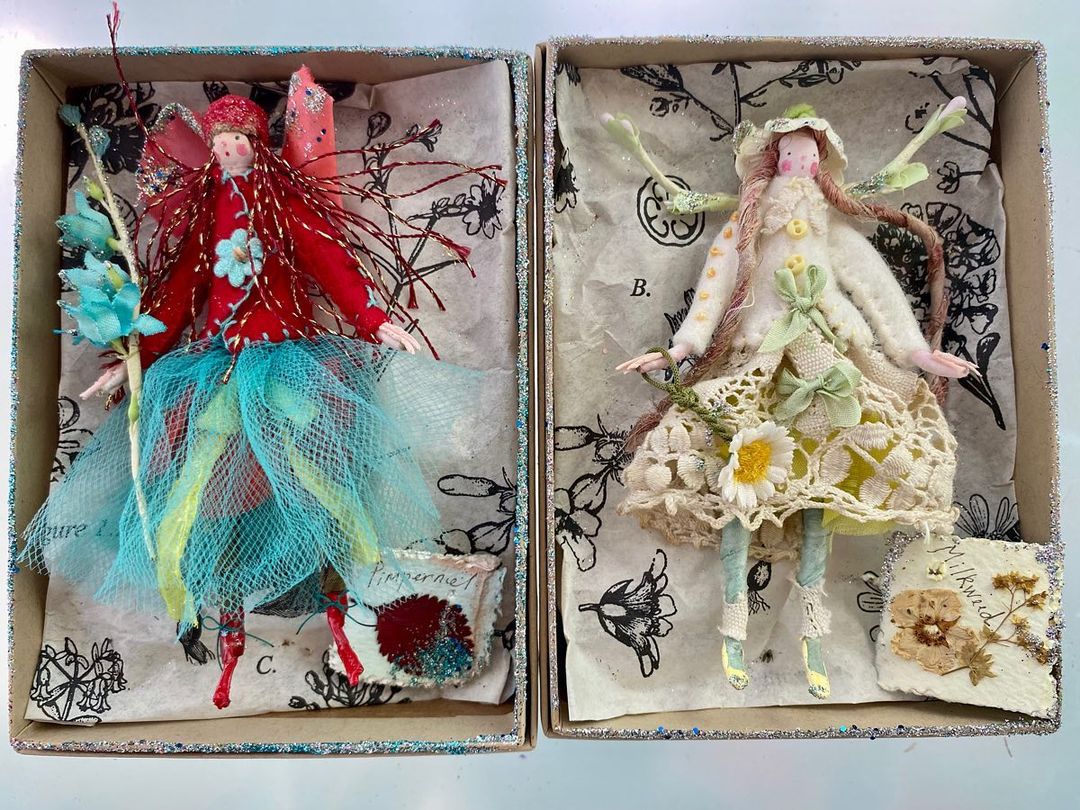 We love your cyclical masterpiece for Thermo Fisher, poised with a gentle aptitude of watercolours. Tell us more about this commission and your creative process!
The Thermo-Fisher commission was a lovely job to do as it incorporated plants and animals with a scientific element. I was allowed free rein with the choice of elements as long as there were also molecules, a helix spiral and all surrounded by a DNA sequence. When it's a commercial job I always paint the elements separately and then build them up in Photoshop. With watercolour, it's always nice to have that added possibility of overlapping components for extra drama. It was great that they used it as a limited edition print too.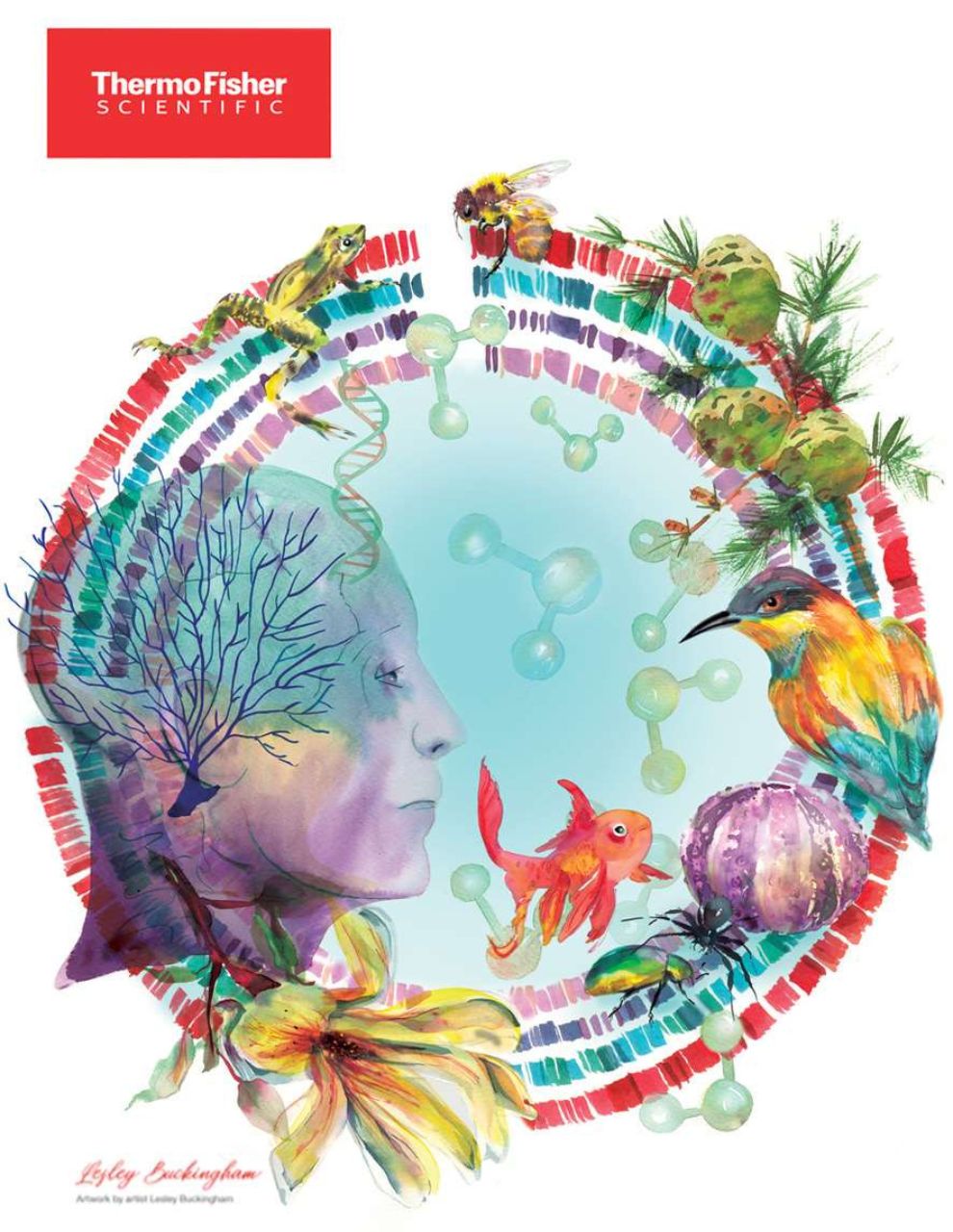 You have worked on a broad spectrum of projects from embellishments for jewellery brands, charming characters for Bill's Restaurant rebrand to illustrating books and packaging projects, but what is your favourite creative outlet?
I love the variety and jumping from painting back to textiles so I never feel jaded with either of them. I also paint regular flower paintings just for pleasure and at the moment I have an exciting creative project of putting a Tudor cottage doll's house together.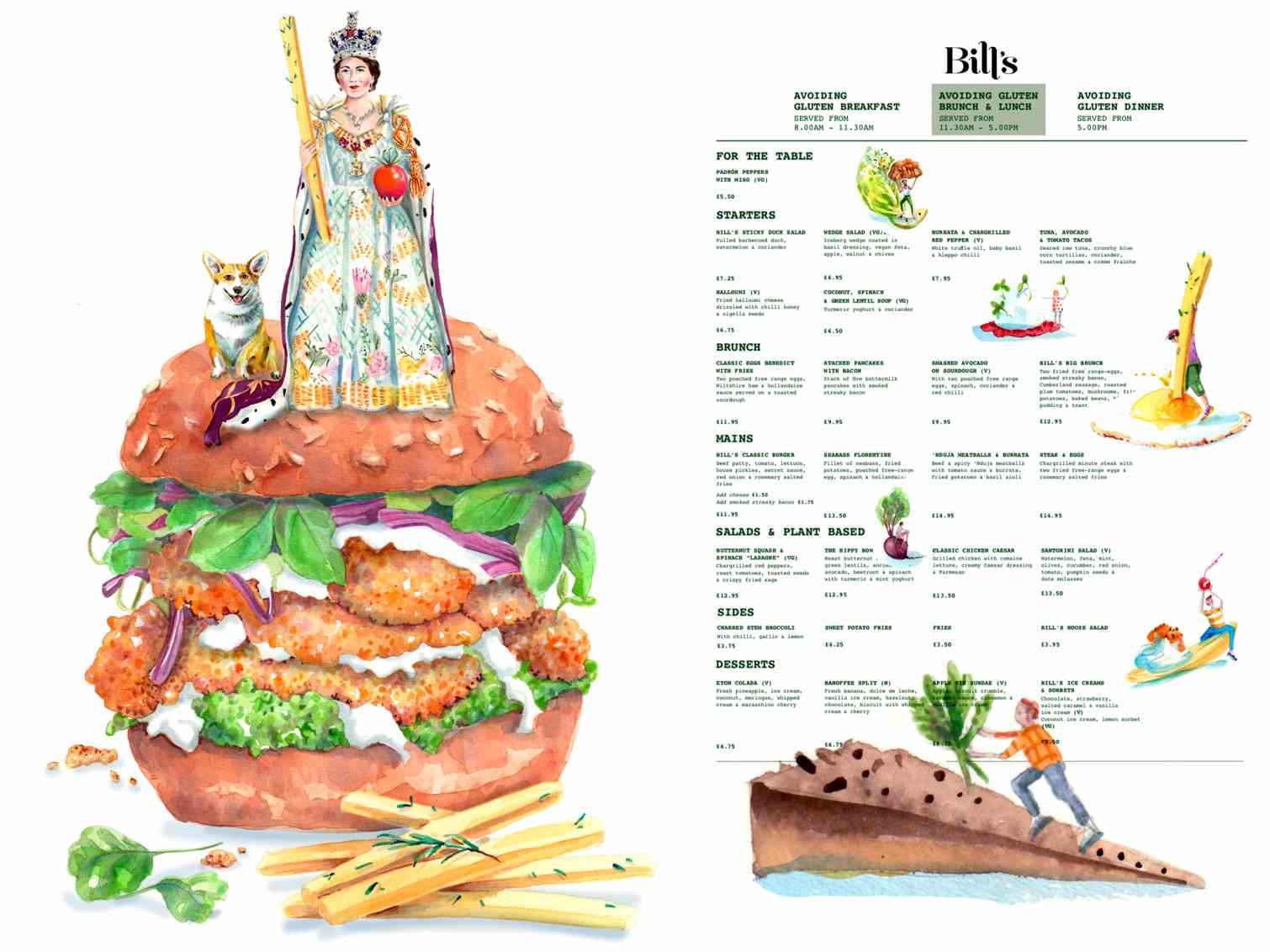 Does music inspire you, and if so, what do you like to listen to when being creative?
I'm mostly a Radio 4 kind of person but you will find a lot of folk music on my playlist and the Brandenburg concertos if I'm painting and need a bit of energy!
If you could relocate your studio to anywhere else in the world, where would you choose?
That's a bit of a tough one as I love where I am (I used to share my workspace with Brian [founder of CIA] but he edged me out by playing the Rolling Stones first thing in the morning). I now have a bijou studio in the garden opposite to him so we can wave to each other. If pushed I'd have to say overlooking Shoreham Beach further to the west of Brighton where the shingle grows the most amazing salt-tolerant plants and it looks like a garden in front of the sea.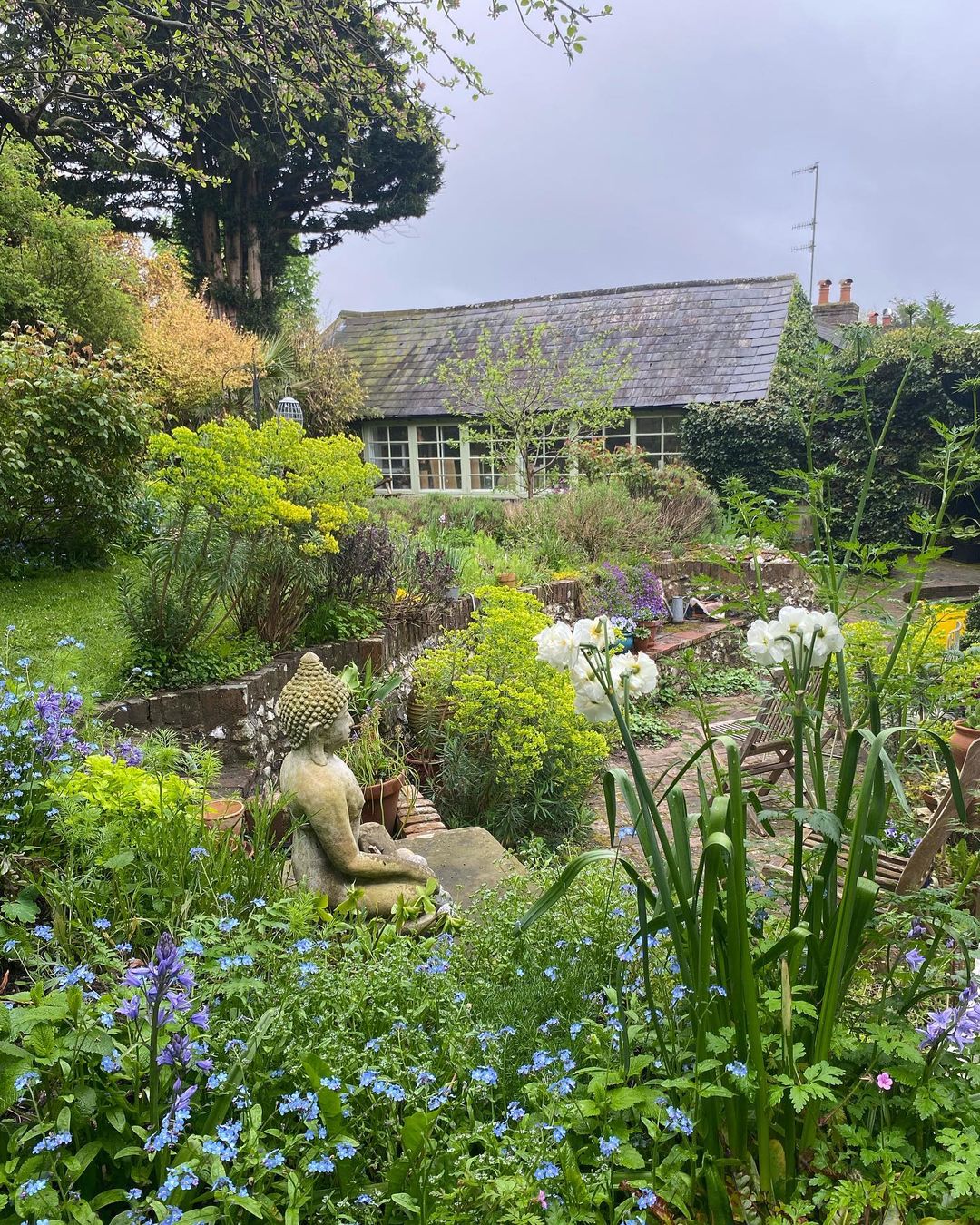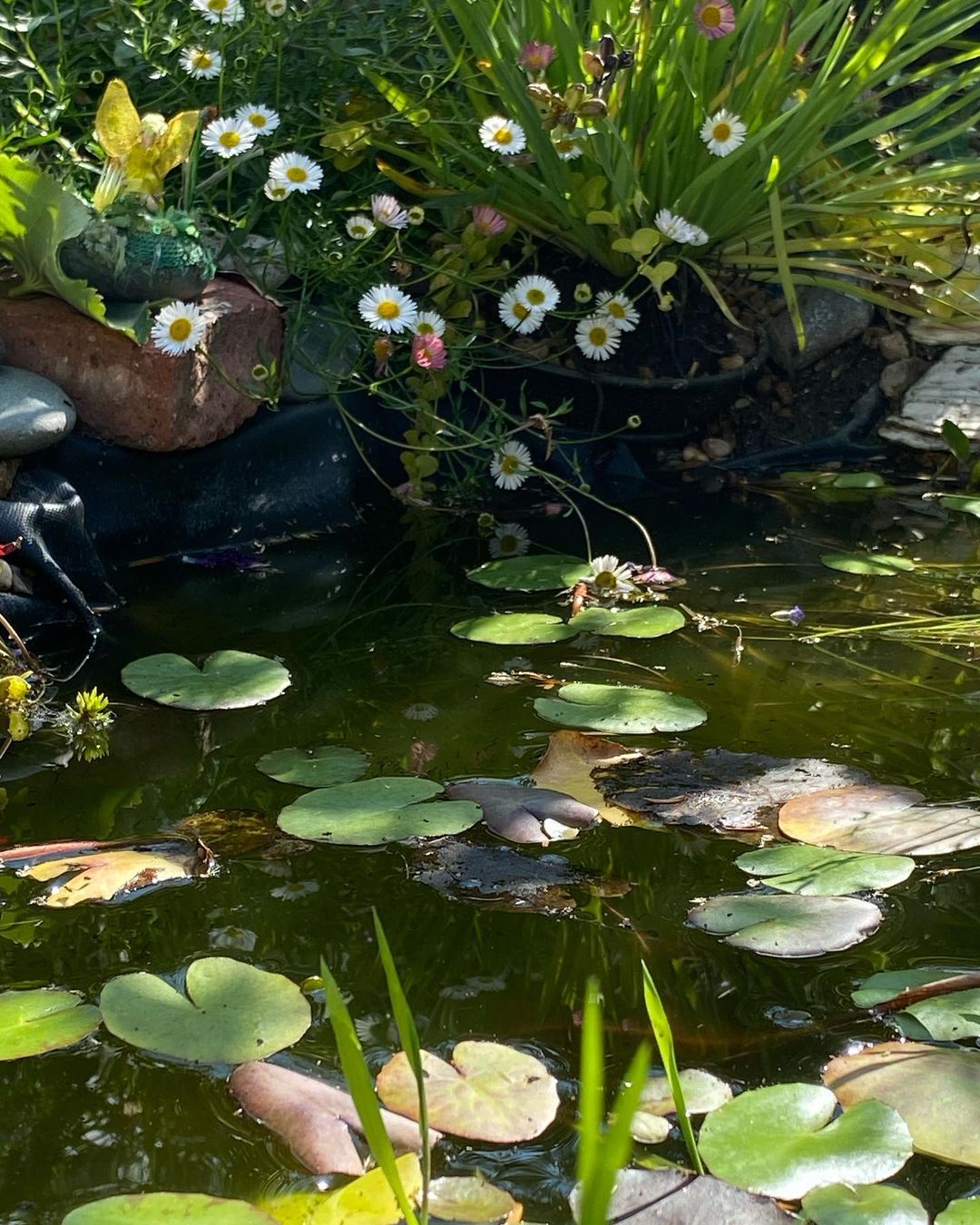 Foray into the beautiful epicentre of Lesley's portfolio by clicking here!