The King's Coronation: Emblems, Title Sequences & A-Z Maps
Several CIA artists had the honour of being commissioned to create artworks to support the King's Coronation. Here are some highlights!
CHARLOTTE DAY - The Official Title Sequence
Charlotte Day's wonderfully botanic illustrations made an appearance on the official title sequence of the King's Coronation which aired on live television on Saturday the 6th of May, 2023. You might have seen it on the TV, but if not, here's a snippet of UK history being marked, executed with flora, fauna and a sprinkling of bunting. As you may know, we interviewed Charlotte for our April newsletter but if you missed it you can read it here!
PETER HORRIDGE - The Coronation Emblem
Did you know that the official emblem for King Charles III was designed by Peter Horridge, a founder member of the agency? Working with British designer Sir Jony Ive KBE and his creative collective LoveFrom, the emblem was designed with the King's love of the natural world in mind. If you are not familiar with Peter's work, he is one of the world's leading practitioners of calligraphy and typography. In March we interviewed Peter for our newsletter but if you missed it you can read it here here!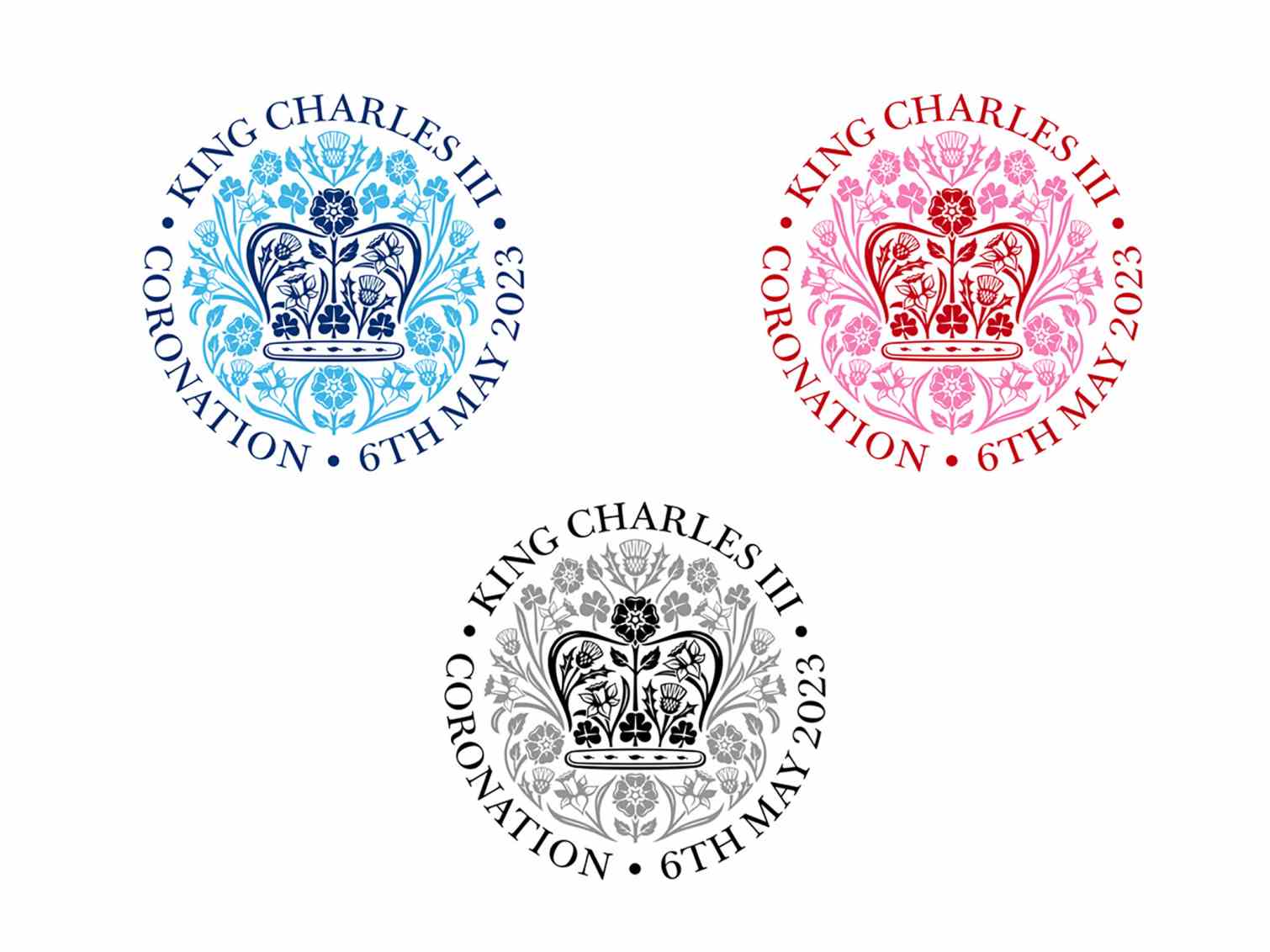 RUBY TAYLOR - The A-Z Map of Oxford Street
Labelled the 'Queen of Illustration' by none other than Oxford Street themselves, this year, as part of the Coronation festivities, Ruby Taylor designed the A-Z map spotlighting the best spots for food and drinks in central London. In an interview with Oxford Street, Ruby remarks using "a super bright and colourful palette to represent the lively atmosphere of Oxford Street." Here's a smiley photo of Ruby in the process of creating! See more of Ruby's brilliant work over on her portfolio by clicking here.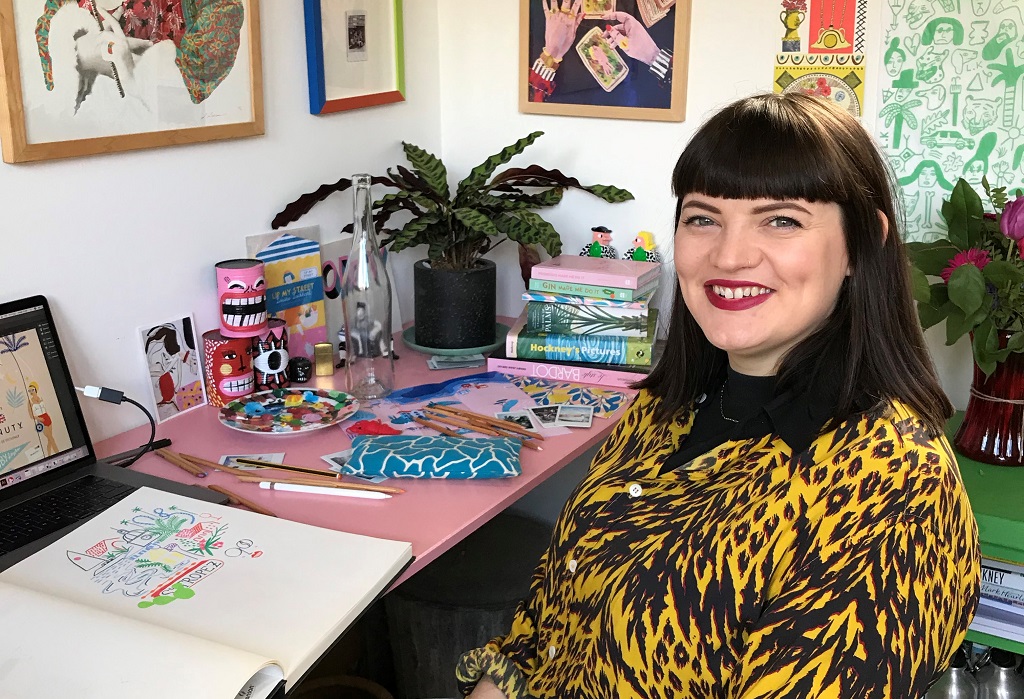 MH JEEVES - Waitrose Food Magazine
This May, MH Jeeves was commissioned by Kerry Wakefield to create a series of illustrations that accompanied an article on royal dishes for Waitrose Food magazine. See more of her cartooning creations over on her portfolio by clicking here.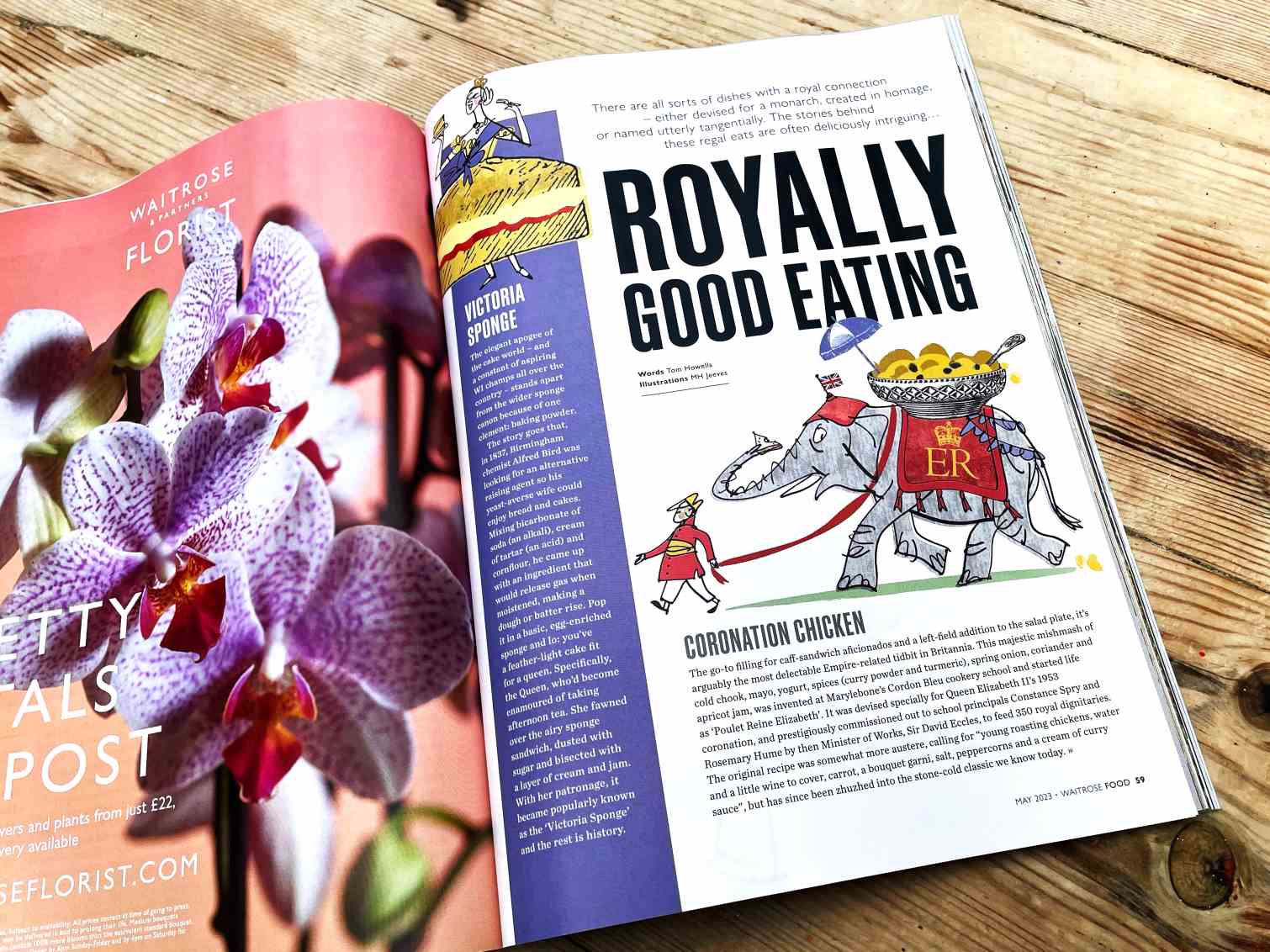 ANDY SINGLETON - Justerini & Brooks
Andy Singleton was commissioned by Justerini and Brooks, the UK's oldest wine merchants, to create an installation that celebrated the Coronation. Working with the agency Brave New World, they developed a concept of a street party in front of a scaled-down version of the J&B building façade that was re-created in beautiful white paper. White paper doves fly over the table carrying bunting with the king's seal, in a playful addition to the scene. Along with an opulent dining table set up also featuring magnums of champagne. Explore Andy's excellent portfolio now!