Hannah Lemon
Step inside Hannah Lemons's perfect miniature home, enriched by the products of Samsung. In a recent advertising campaign commissioned by BBH Singapore, Hannah's beautiful creations make an appearance, showcasing how home appliances can impact the interior design of your space.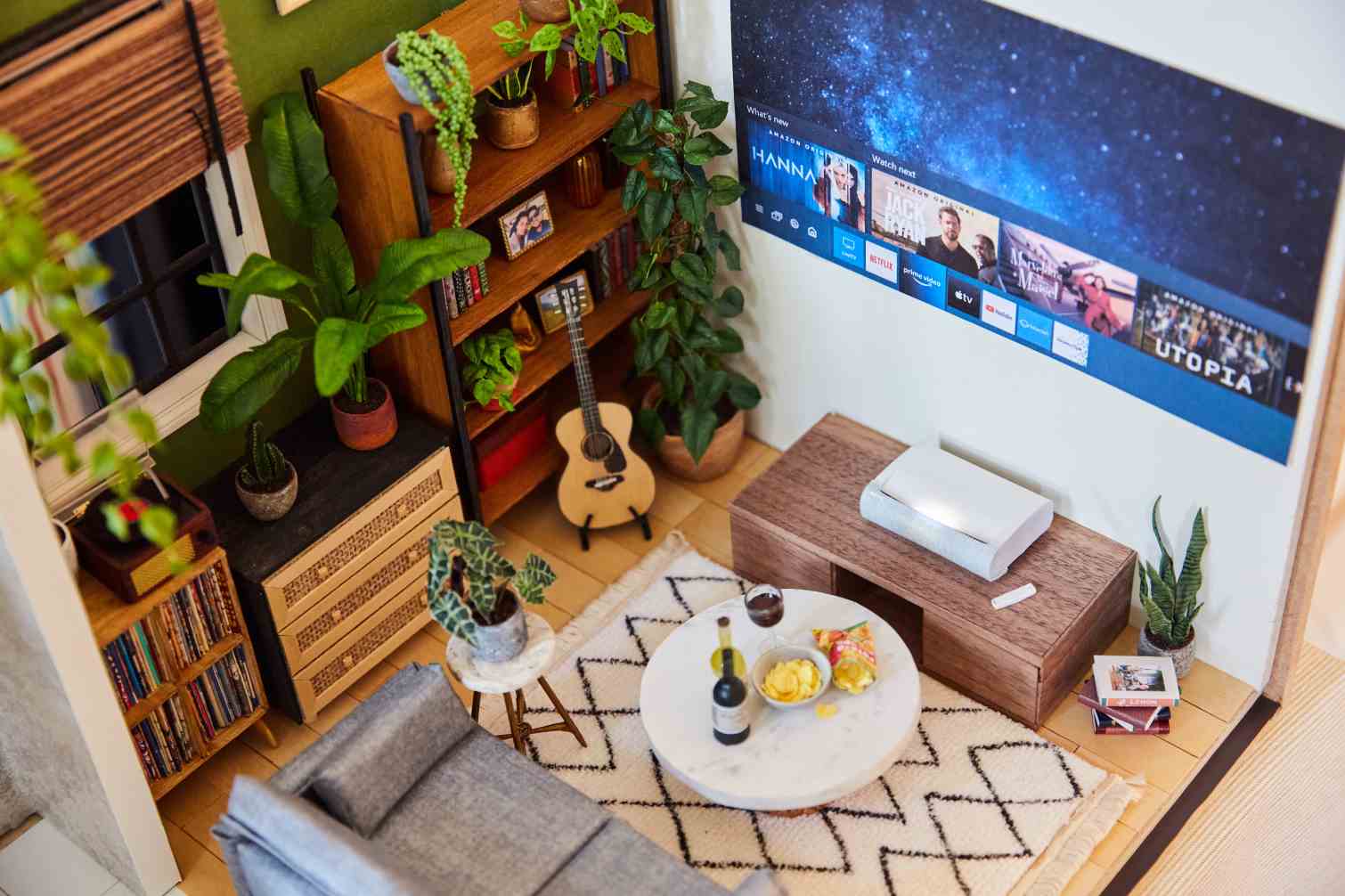 What was the brief?
Samsung wanted to show how their TVs and home appliances can help design enthusiasts express their space. To do that, they want to create an immersive and aspirational shoppable world on Instagram using the craft and beauty of miniature homes. To mirror how people live in South-East Asia, they wanted 5 different room boxes to sit on top of each other, each made by a different miniature artist and with different themes. Because of my style in miniature making, BBH contacted me to design the 'biophilic' themed room box with a dry pantry and living room. I was told the appliances that they wanted me to incorporate into the rooms which had to be functional, some ideas on biophilic design, a colour palette and the dimensions of the room box. Other than that, I had free rein to propose the design that I wanted to make.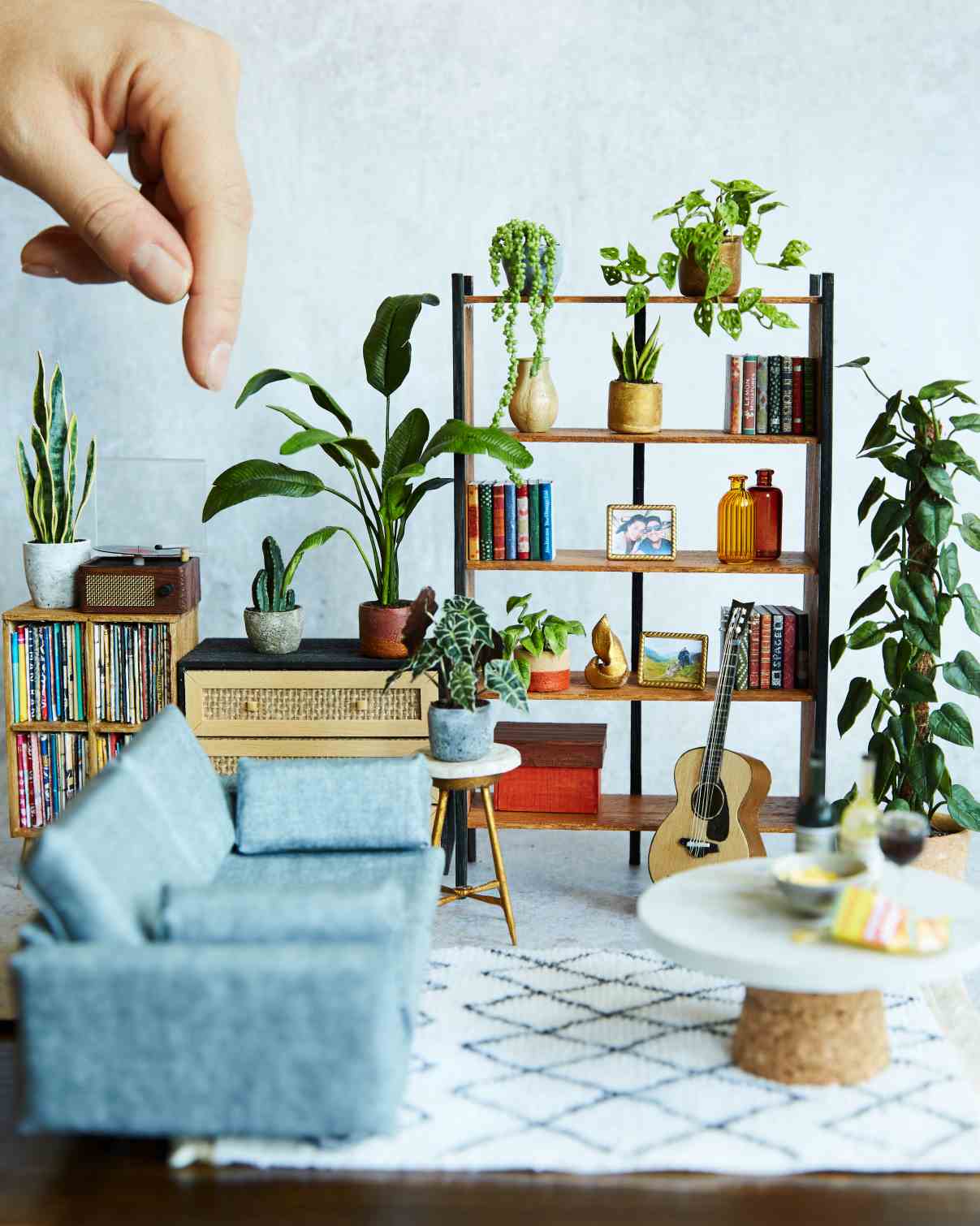 Can you explain any challenges that came about when making this particular piece?
For this job, it was essential to show off the Samsung appliances in all their glory, so making them look perfect like the real-size versions and functional was a real challenge. For example, in real life, the fridge can be customised with different coloured panels on the front so I had to make them removable and it had to open with an LED and removable drawers on the inside. This was really a challenge because I make all of my miniatures by hand, without machines so getting such precision and functionality was difficult. Until now, all of my creations have been made to look good in real life and in pictures, but adding functionality was tough! I thoroughly enjoyed making them though and it was a great learning experience.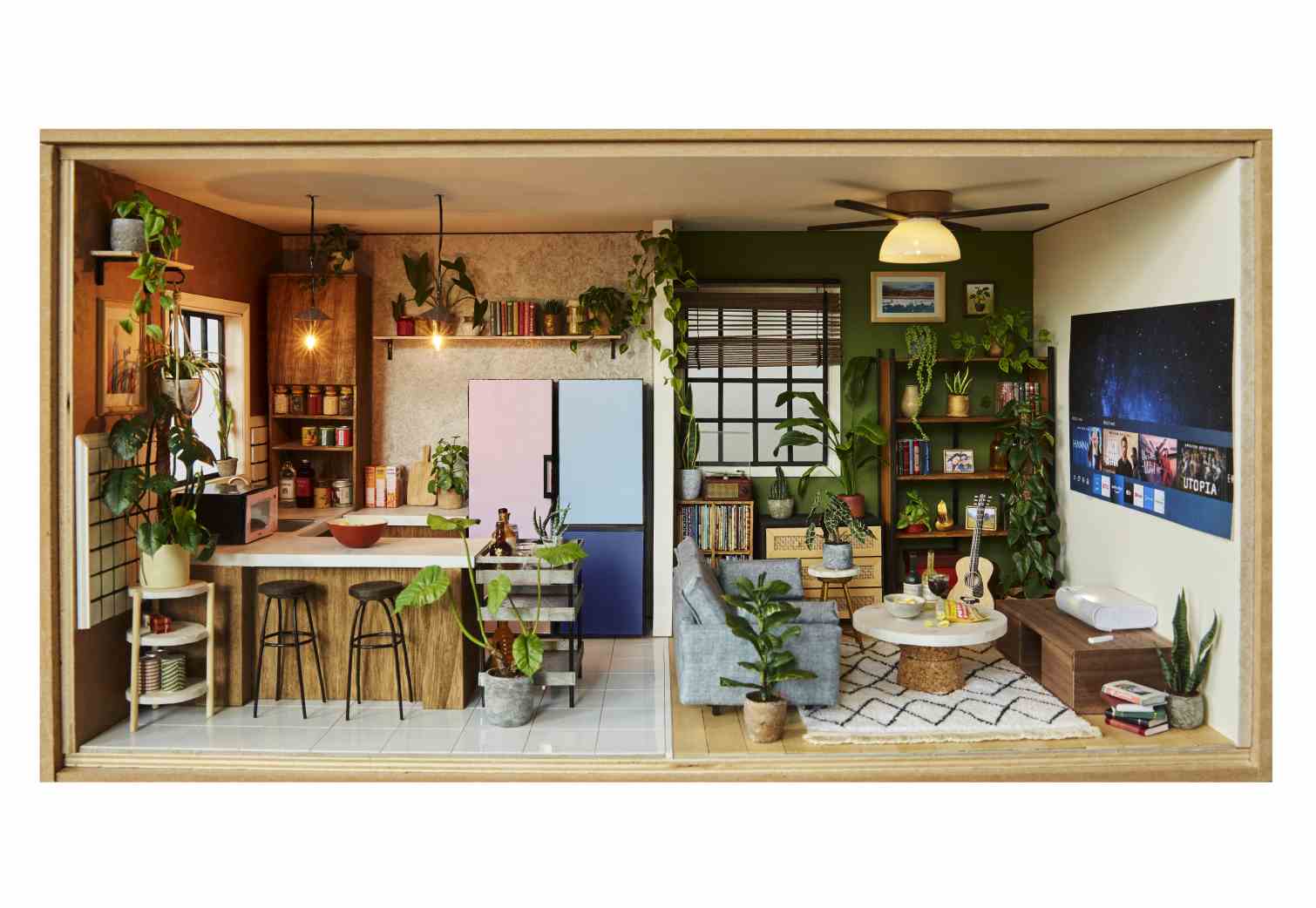 What are your go-to tools for constructing your marvellous miniatures?
Everything I do is hand-made so other than a crafting knife and some clay modelling tools, I don't have anything specialised. Although now that I have also started to construct the exteriors for a couple of projects, I have had to learn to use some woodworking power tools which has been fun!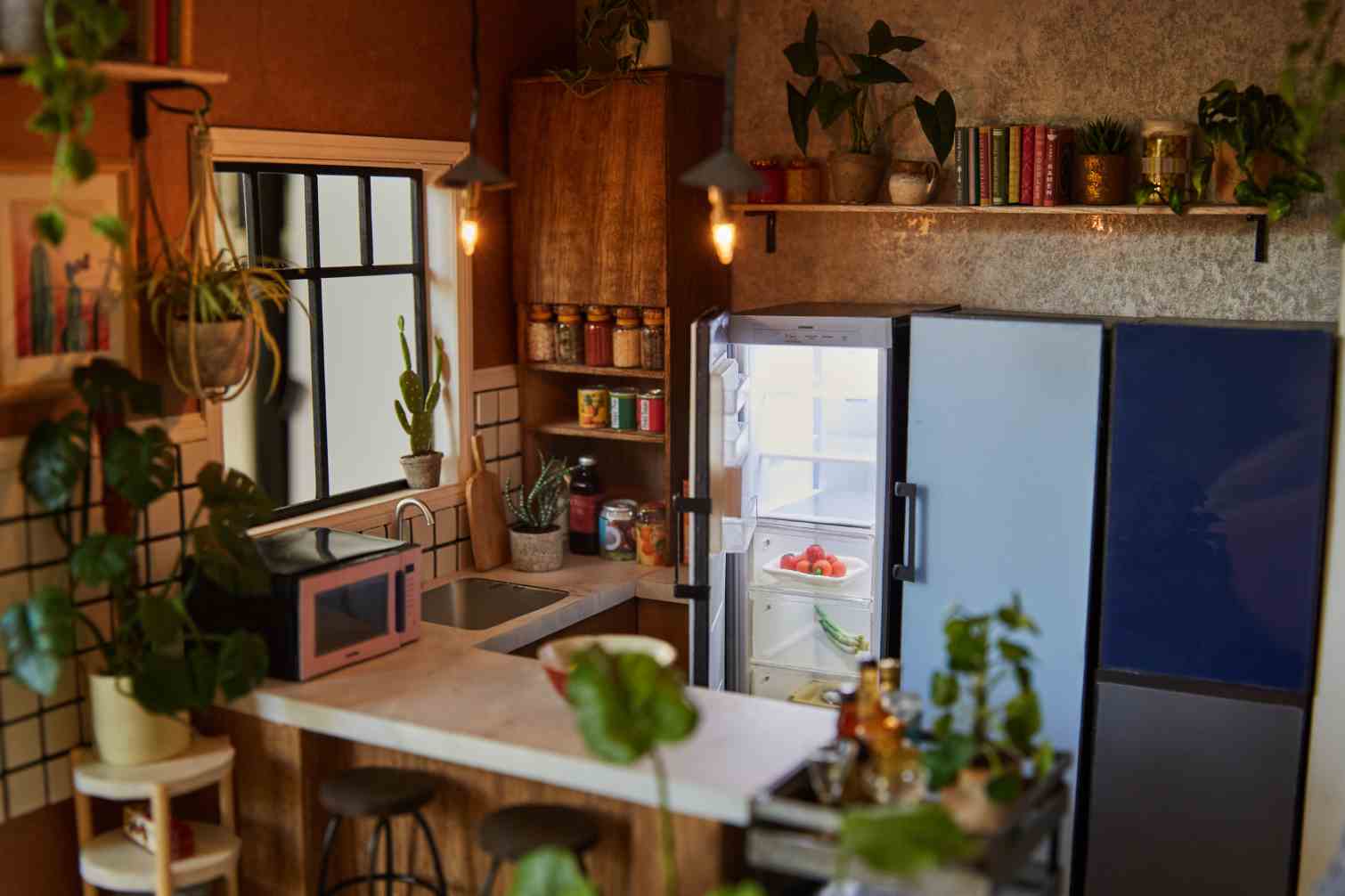 The detail you put into your pieces is extraordinary, where do you get your inspiration to create such beautiful little worlds?
I just hope that when people look at my work, it provides an escape from their worries and they can immerse themselves and find joy in my hand-crafted magical world. For a lot of people, miniatures are associated with childhood and nostalgia for toys and playfulness in a time when they had no responsibility. I like to remind people to keep that sense of fun in their day-to-day life in some tiny way. My childhood was full of adventure and creating things, I liked to explore the world of insects and nature so I was always on the floor looking at the tiny things in the grass and bushes as I was growing up in Japan. As I have grown up, I have become a little obsessed with house plants, they fill up my house and each one has its own characteristics. I take inspiration from them to make my miniature versions which has become my specialism.
Check out Hannah's folio now...