Greatest Hits: Ruby Taylor X Gordon's Premium Pink
A collaboration of dreams - Ruby Taylor teamed up with Gordons last February to create a series of limited edition bottles, celebrating love in all forms!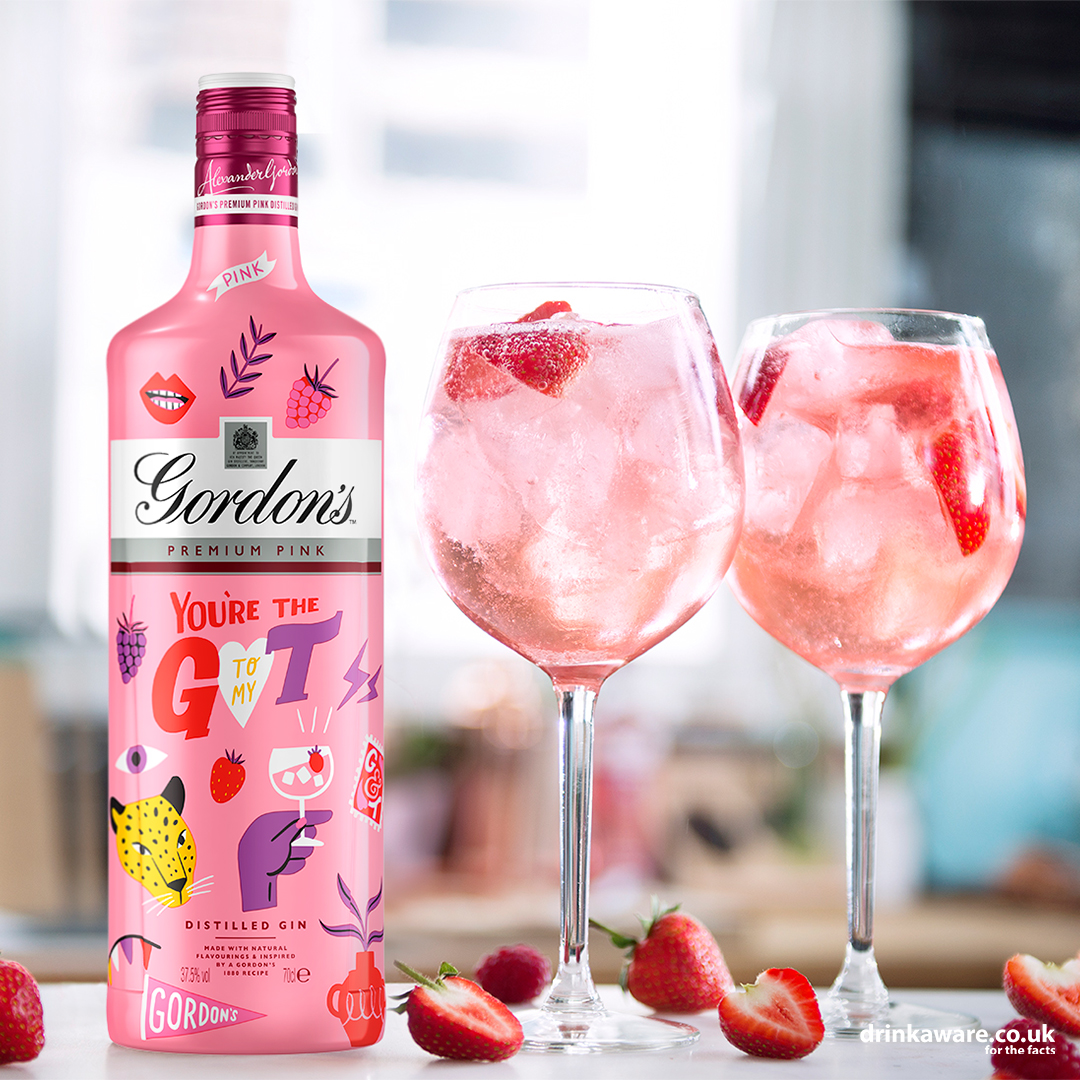 'Nudge, Nudge, Pink, Pink' could be for the friends you get up to all sorts of fun with, 'I Pink the World of You' is perfect for sharing with besties who are there for you no matter what, and 'You're The G to my T' is for the pals who just get you!
"As a gin enthusiast, it was an honour to be asked to create three limited-edition bottles for Gordon's Premium Pink, working with this iconic brand has been a real dream come true. For the designs, we wanted to create something uplifting and eye-catching, which celebrates the moment of enjoying a gin with your nearest and dearest." Ruby Taylor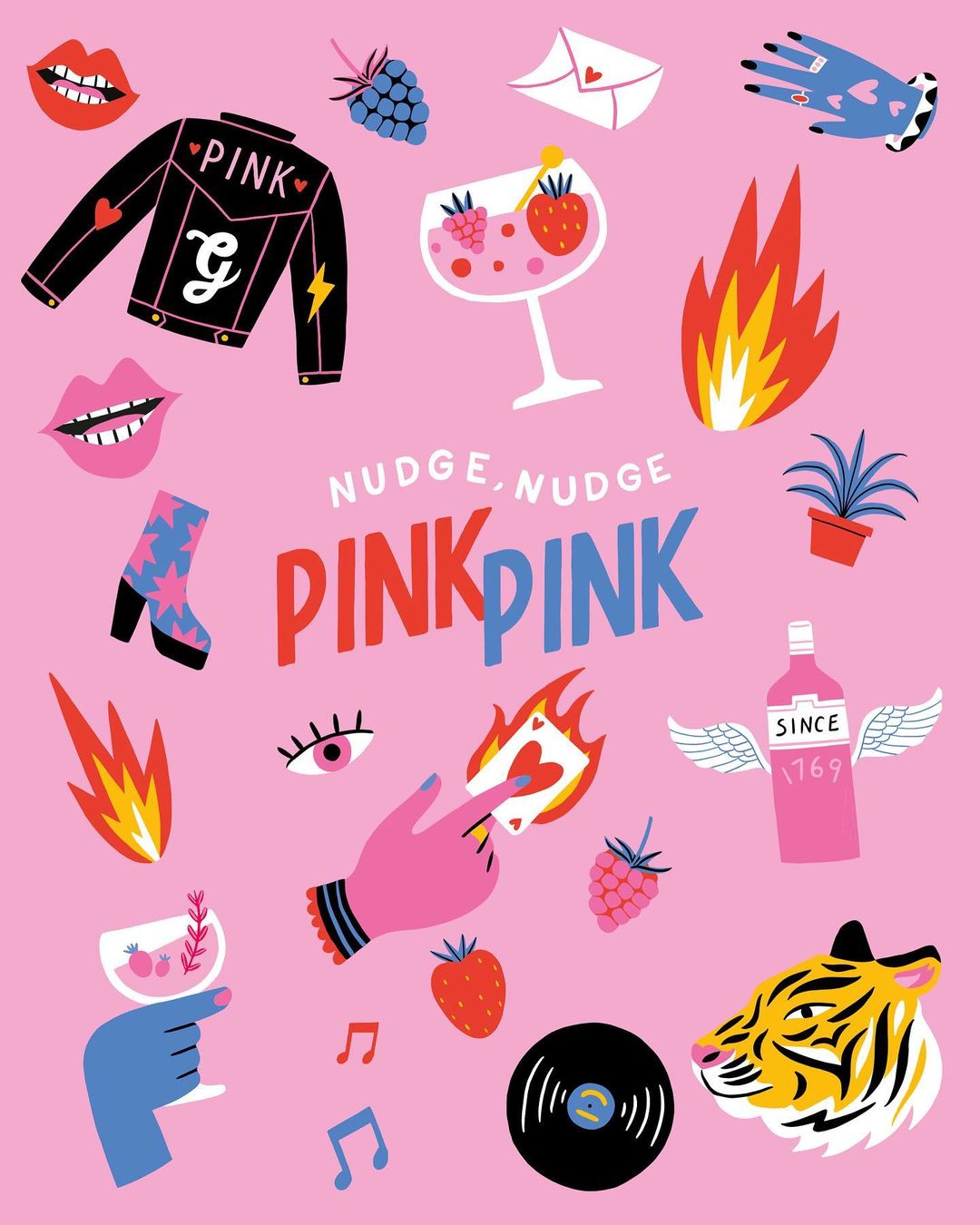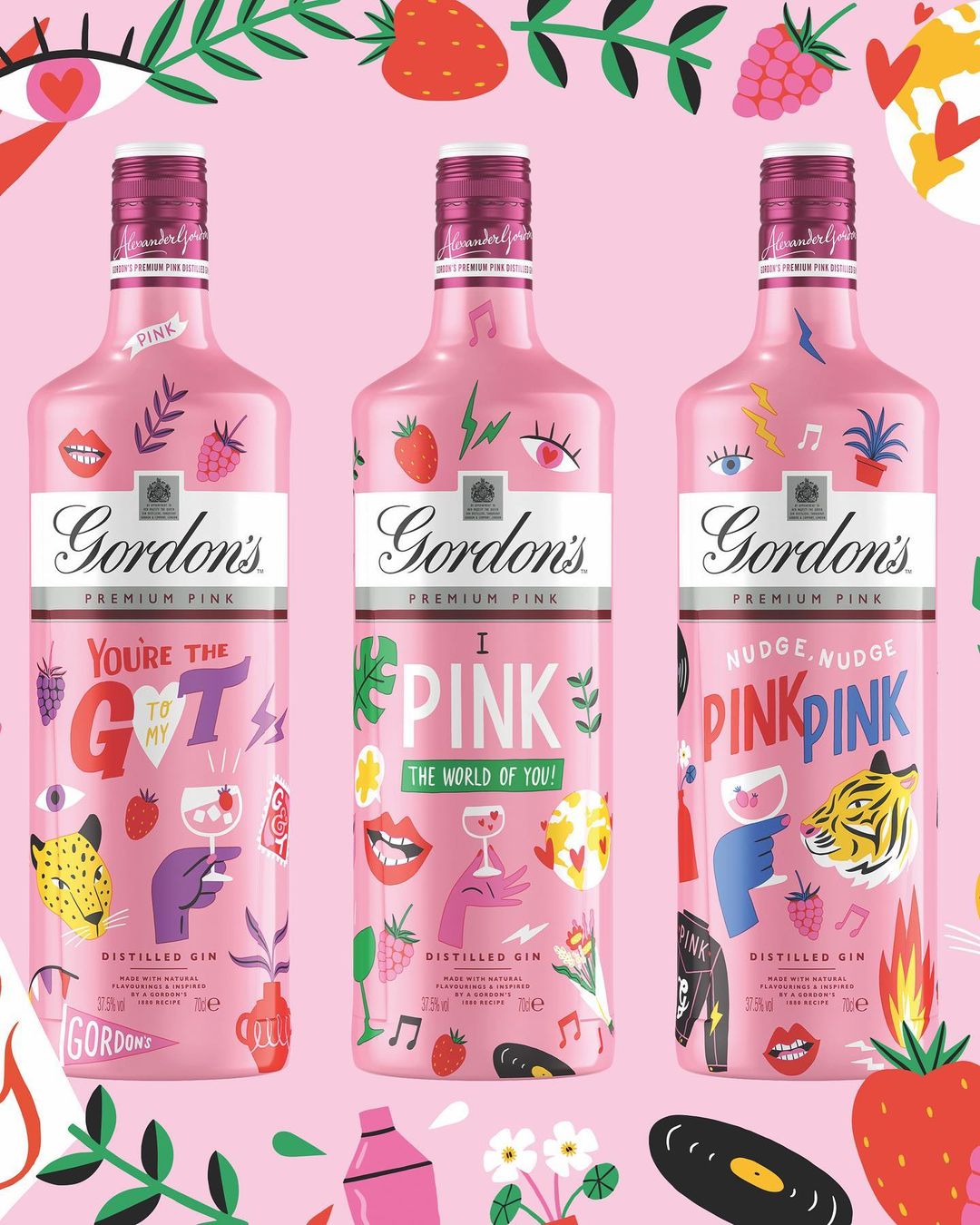 Want to see more patterns and pink? Click here to visit Ruby's folio now!