Curtis Marrs take on Glastonbury 2022
Another massive drop from Curtis Marrs for Noel Gallagher! The creative duo were commissioned to create a series of eye-popping music videos for Gallaghers' Glastonbury set 2022.
This summer we catch up with Tim and Chris on their creative process as we get a glimpse into how this electric project came to life!
We received a call from Noel Gallagher's manager, Marcus Russell (who managed Oasis!). Noel had come across our music videos and thought we'd be perfect for his background visuals on his up coming tour - to be on his radar was such a huge buzz for us.
Noel was down to play the main stage at Glastonbury's 50th anniversary festival, before Paul McCartney headlined. He wanted some bold kick ass video screens to play during his set - which was in the evening and still light.
He's such a massive cultural icon, with so many epic songs that were central to our lives, that to be part of this was mind blowing. He said in his own words when he's on stage 'That he doesn't f***ing move around much'. He wanted the videos to really rock in the setting sun and put on a BIG show for the crowd before Paul McCartney, and was totally open to how we interpreted his songs. As he said 'I'm playing there on the stage, so I don't want people to see me on the screen behind as well, just go for it'. Not your everyday brief, it was pure heaven to get this massively open creative opportunity.
Eight tracks where selected and we dug in making unique videos for each one, but that sat in the same graphic street punk world he was after (four were used for Glastonbury, mixed with simpler BGs to mix up the energy).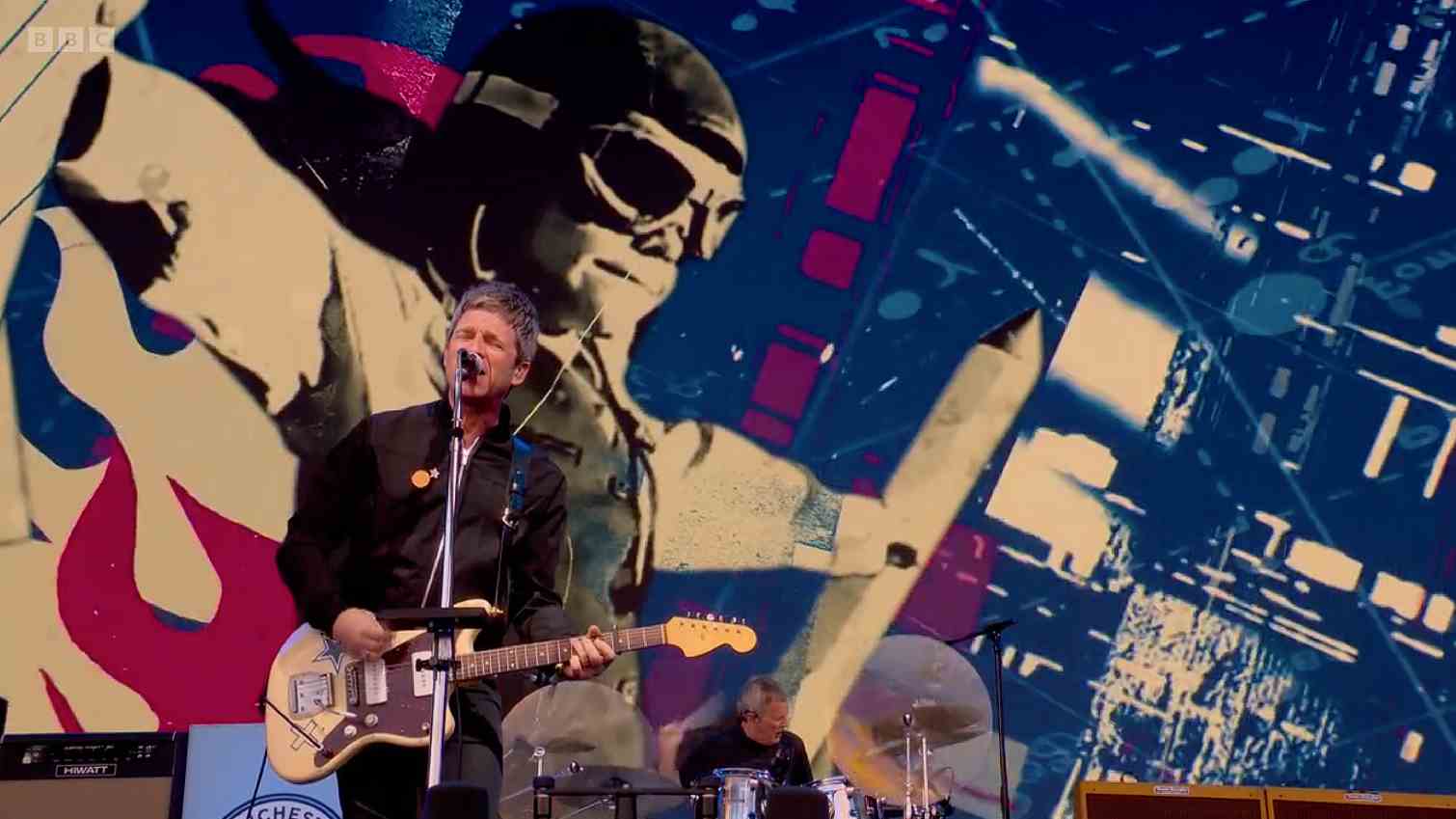 Can you tell us a little bit more about your creative process?
Our canvas was a ridiculously awesome 18 metre x 10 metre screen. We love working big and this was a real gift that played to our strengths.
We used a heavy mix of rotoscoped footage, crushed and punked up with analogue mark-marking against ultra punchy neon colours. The edits where a high energy mix of trippy repeating jump cuts, looping madness and occasional big cinema camera put outs. All made to keep everyone on their toes. In all we created 30mins of visuals, which was so cool for us to have that length of time to play with each films themes and make these immersive videos, while keeping it ultra fresh and exciting.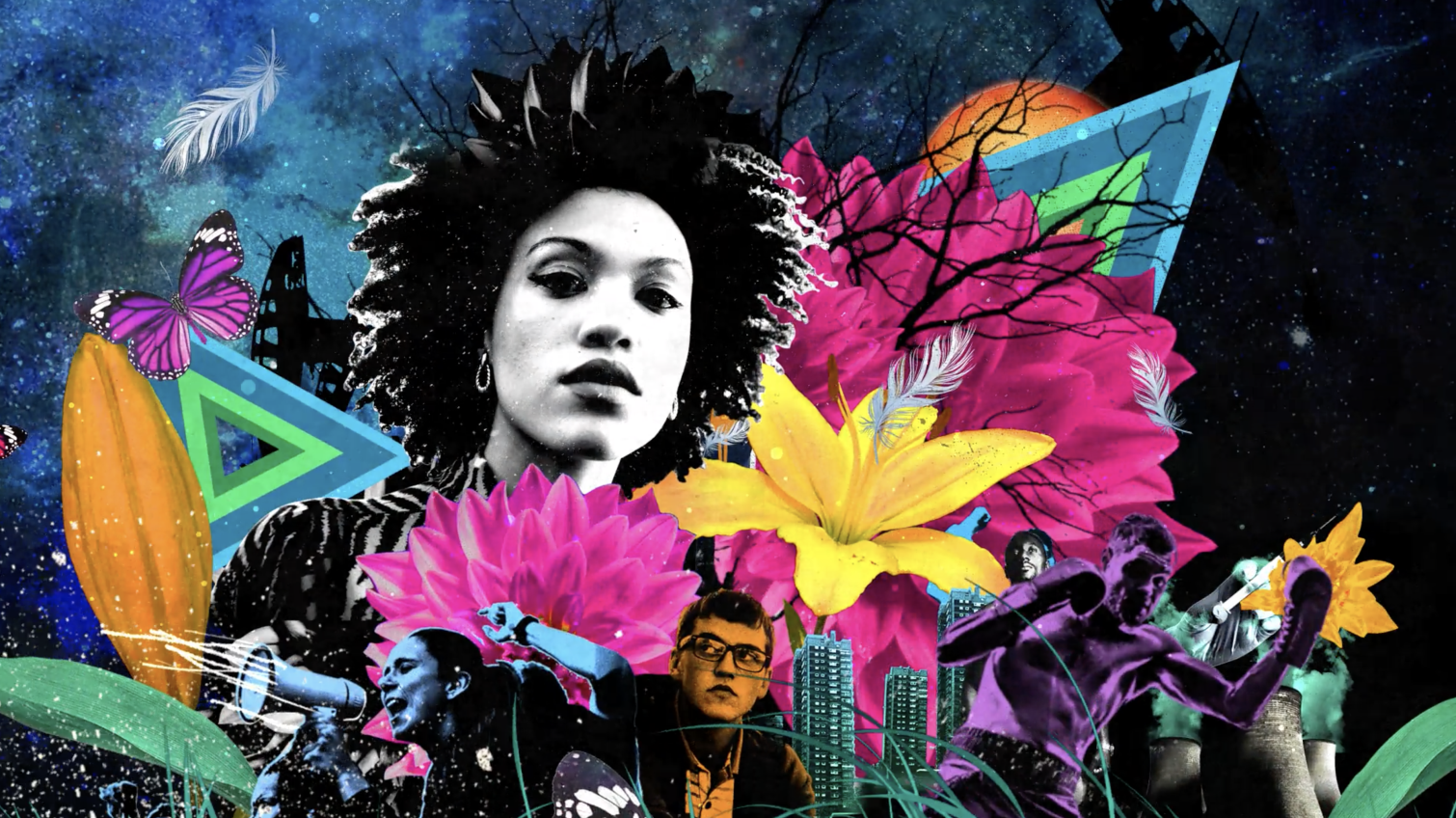 We made a conscious decision early on to not just make the usual snappy-in-sync-videos, but to expand on what people expected from concert visuals. We never do anything half-arsed and love to dial it up to the max, so this was perfect for us to develop beyond what's expected. So we went straight into exploring some gritty themes and narratives, pushing the boundaries and hopefully upping the crowd's experience.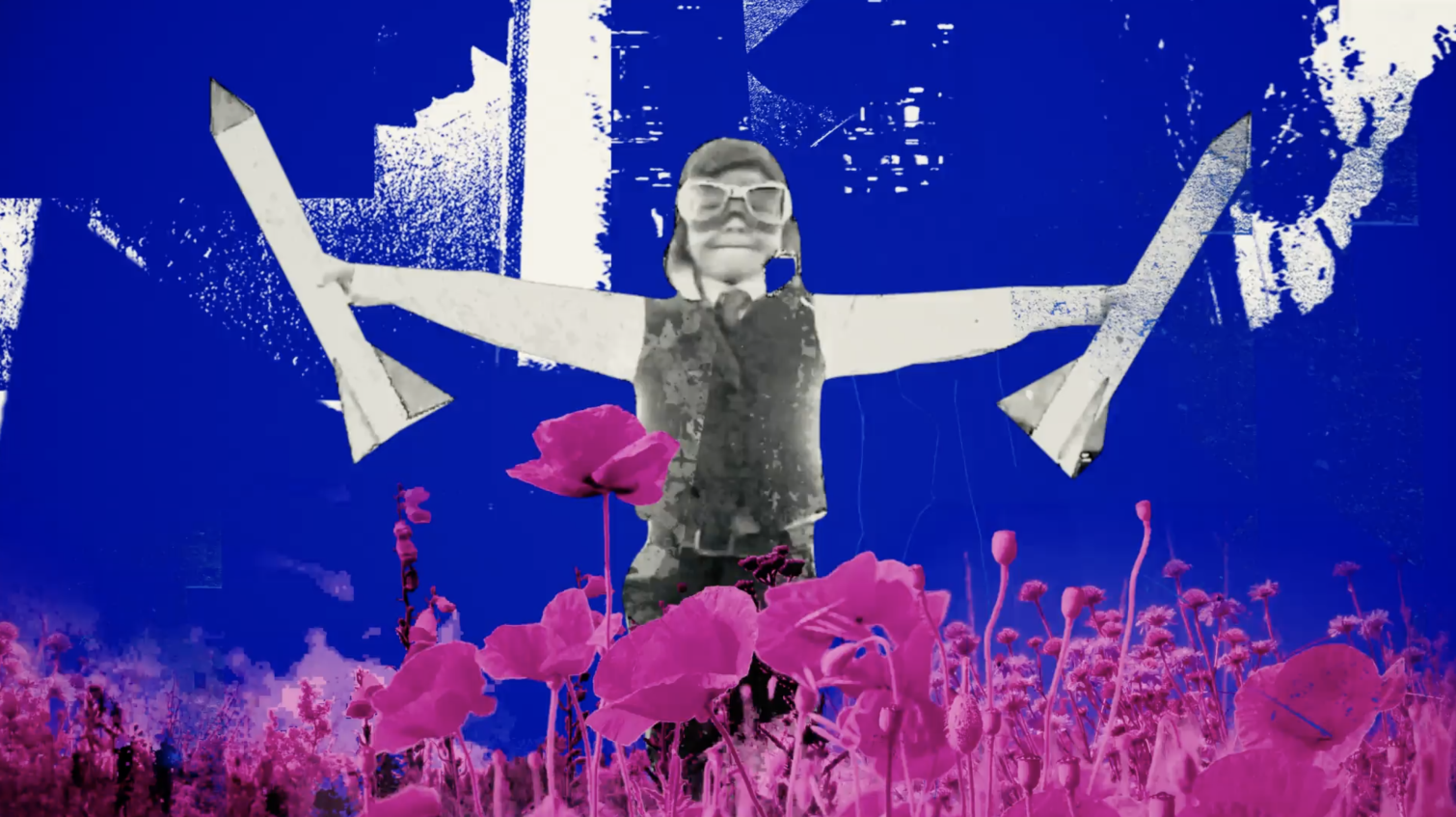 We love stories full of the rich layered, challenging multiple views and organic details, it's what we do, but they had to also be fun for the crowd - who to be honest are just there to have fun! Each route in for us was to dodge the tradition narrative arc with a conclusion that says something obvious, but to be more of a statement and food for thought. The idea being that people that are just having a great time at the show seeing Noel, and the videos are part of heightening the performance - but if you wanted to take a closer look - they were LOADED with meaning and emotional depth. I guess that comes from all of our work where they warrant that watch again reward and Easter eggs.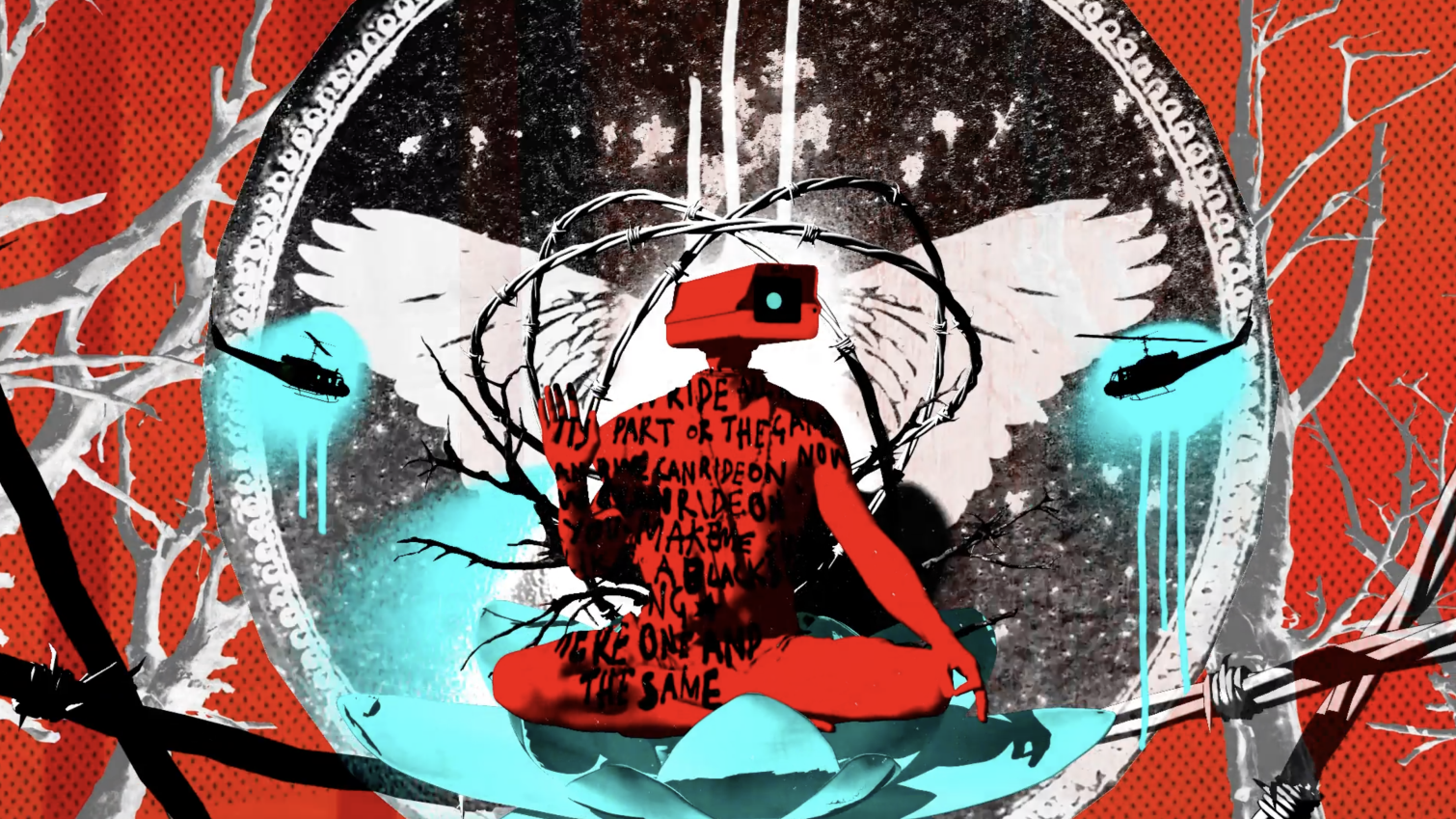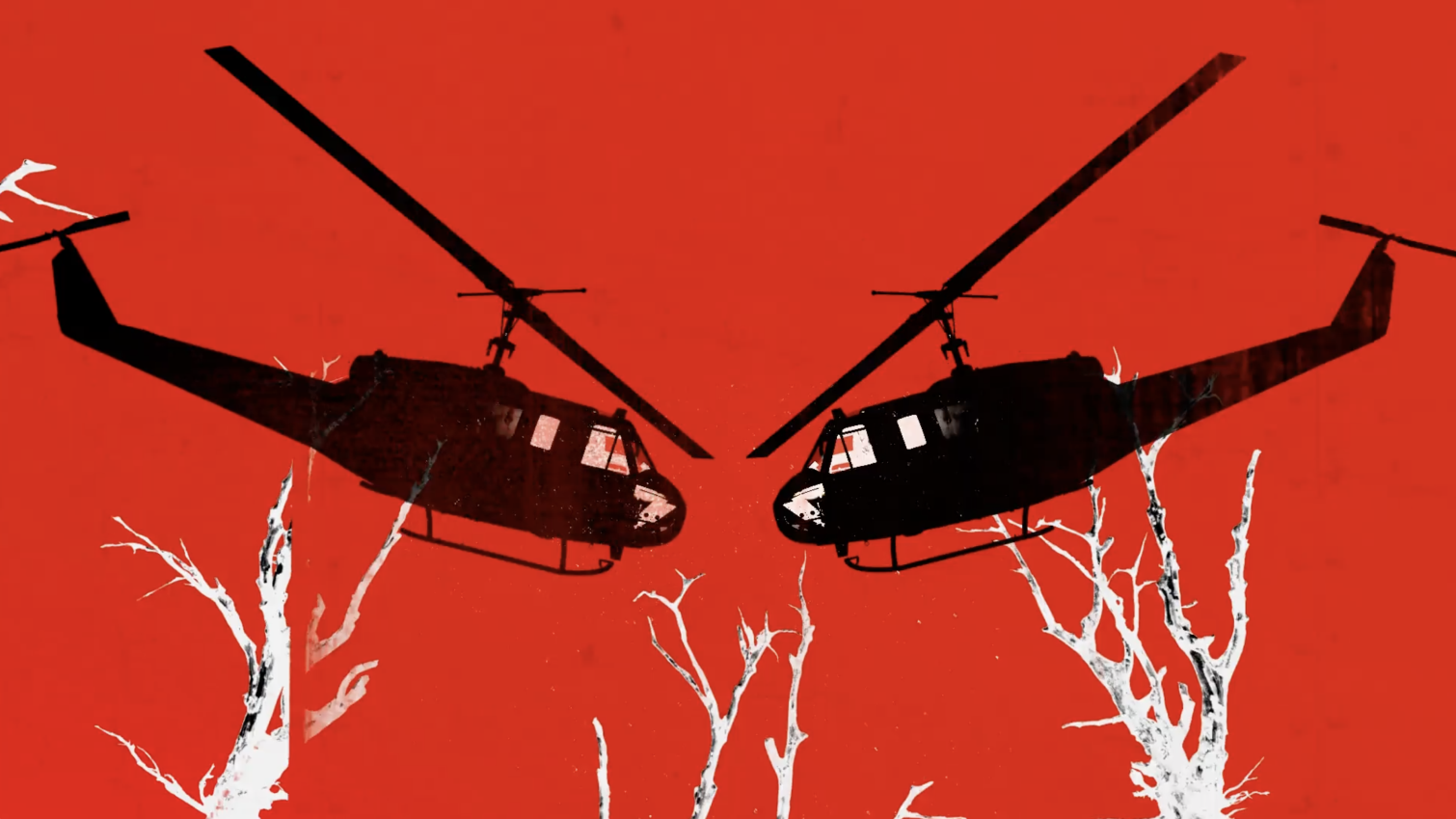 Were there any creative challenges you had to overcome?
Tim - To try and keep the 8 pieces we created all have their own individual identity but sit together as a group or body of work.
Chris - One of the challenges, which was easy to have fun with, was how to keep the videos fresh and different. So each song had a new twist or flavour, that had a cool pay off for the crowd. It was crucial for us that each film's theme was bold and memorable. So you could come away remembering the 'spaceman one' or the 'pink circus one'. Memories are made at Glastonbury (granted mostly hazy), and we wanted to help make them stick for all the amazing people who went.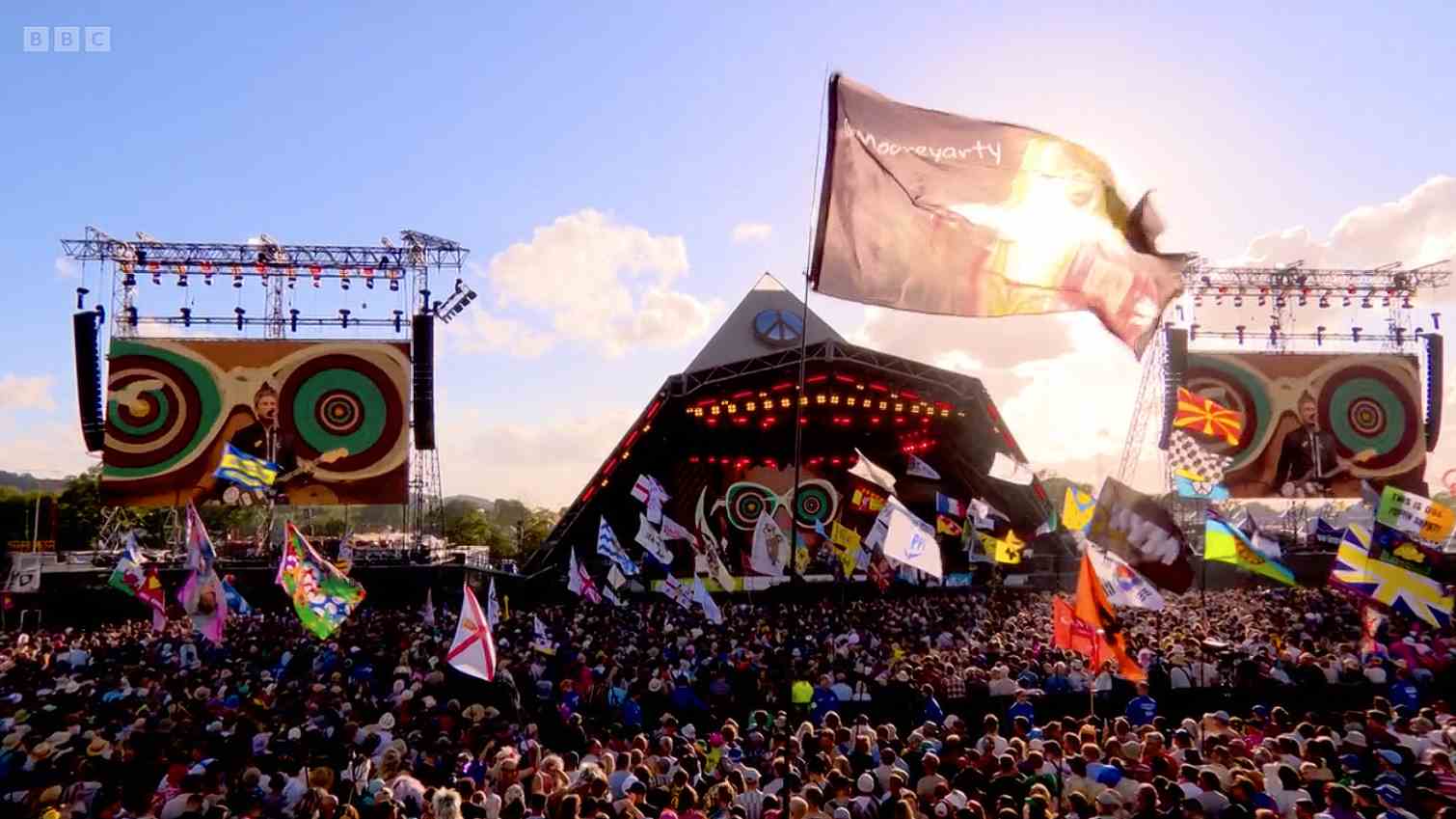 From the TV and live viewer's perspective, we thought carefully how the videos would be seen both on the BBC coverage to the 4 million people who watched, with coverage including close ups of Noel and big jib arm shots, but also for the crowd viewing the whole experience. So we paid a lot of attention to using this epic canvas to the max behind Noel, but also making sure the close ups of Noel on camera had big bold colours and craziness going on, as if we were controlling the stage lighting.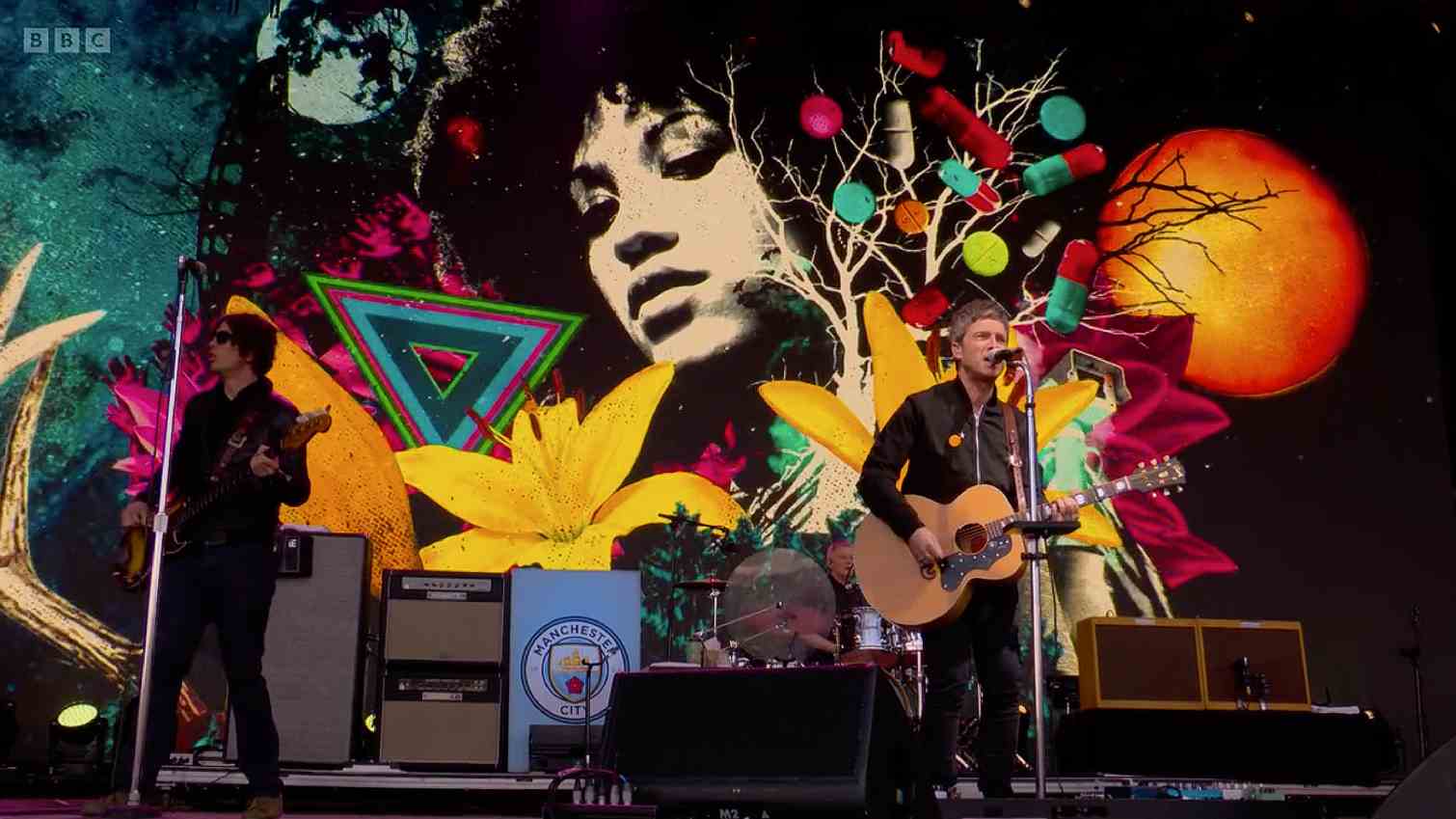 What was your favourite part of this project?
Tim - The initial creative play with each of the jobs is scary but fun and then seeing these come together. But for me my fave part of the job is seeing the very first moving image tests , so exciting to see my illustrations / style frames come to life. Chris blows me away each time !
Chris - The high point had to be seeing the result at Glastonbury's main stage, watching Noel play to all the pumped up crowd - and the sun was out! I was lucky enough to get a last minute back stage pass, confusing Noel with my lockdown beard, and ended up watching from the front of house stage with Marcus his manager, surrounded by such a buzzing crowd in the setting sun - and I'm happy to report they POPPED GOOD! It was such a trip, truly unbelievable in how it came about and the biggest buzz creating something unique as Glastonbury and the people are amazing in the the world's biggest festival.
Noel was great throughout with our creative process and feedback, and I think we made him happy. In the words from the man himself 'Now..I gotta say mate I'm blown away by these visuals. Way better than I had hoped. Love them all.'