Artist Interview with Sam Gilbey
This July, we had the pleasure of speaking with Sam Gilbey, a talented illustrator making waves in the creative industry. You may have seen his work on the current Glastonbury or Channel 4 campaigns which are now showcased on billboards throughout the UK. But if not, here's a little insight into his creative process, dream projects and favourite tunes. Enjoy...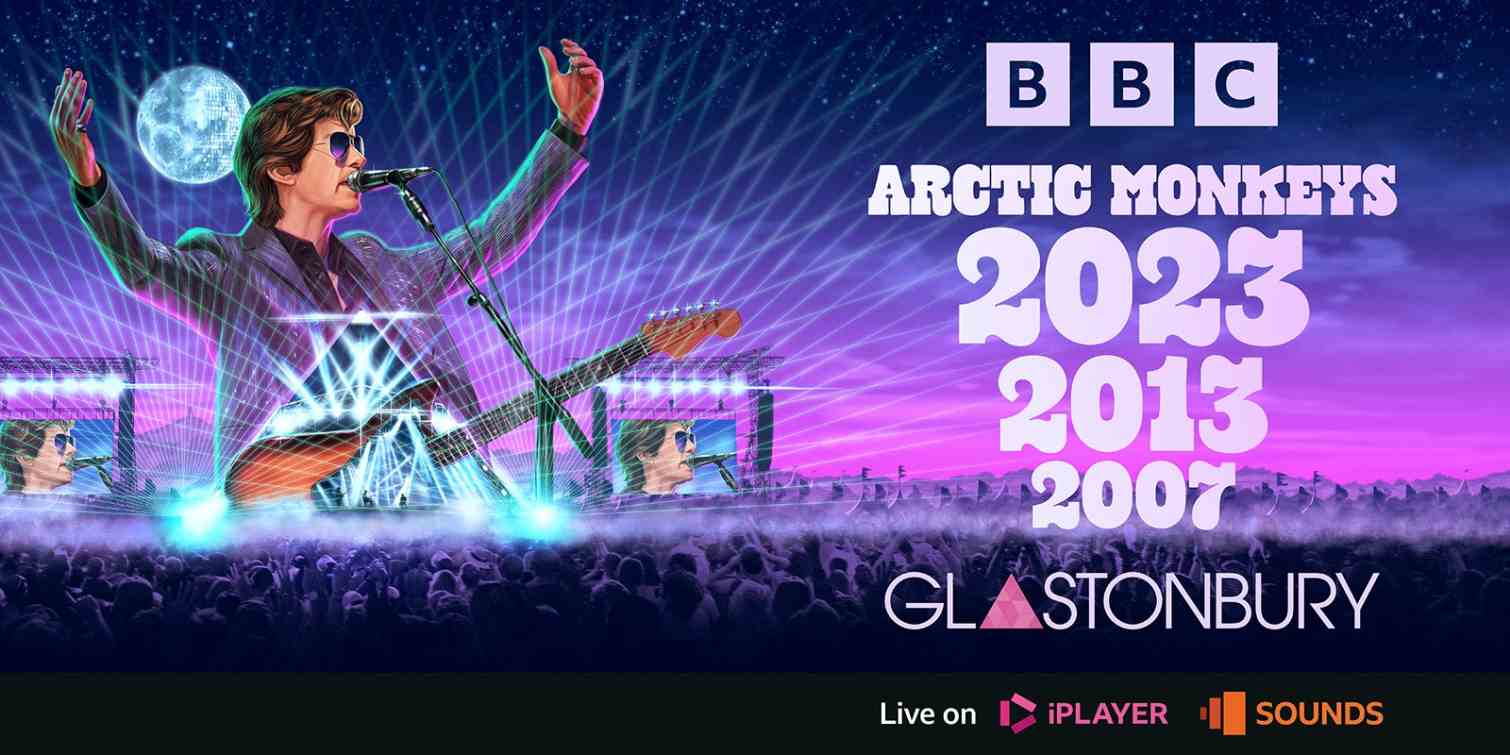 Tell us a bit about yourself! Where are you from, who influences you and why was illustration such a good fit?
I'm based in Bedford, which is 50 miles North of London. Growing up my influences were a combination of pop culture art, such as Spider-Man comics (drawn mainly by the late great John Romita Sr), movie posters illustrated by Drew Struzan (such as Back to the Future), and then as a Fine Art student, David Hockney had a massive impact on me, both in terms of his portrait work in the 60s and 70s in particular, and his prolificness in general. Illustration was a good fit for me because it was a way to bridge both of those sets of influences and allowed me to find my own unique style and space within that Venn diagram.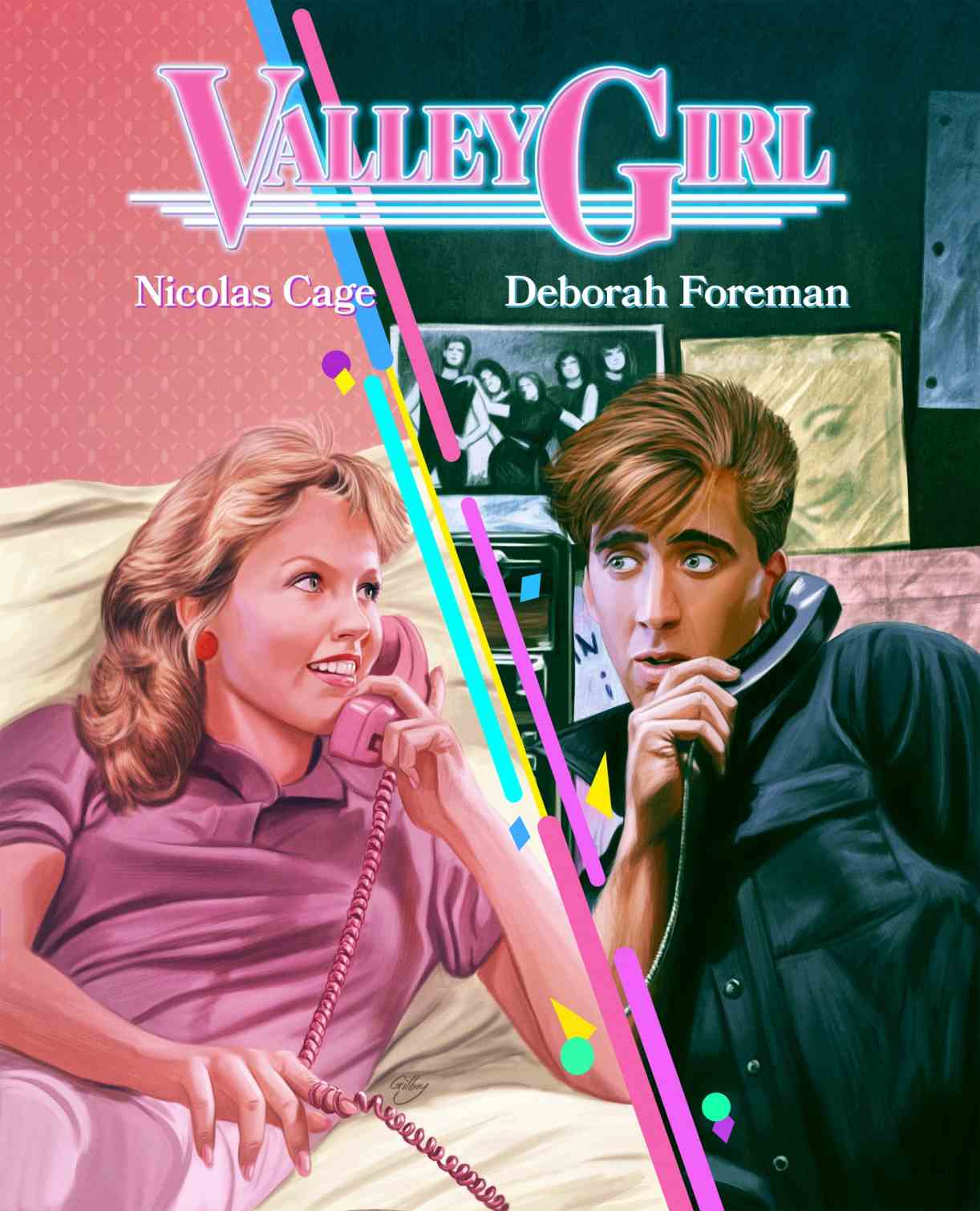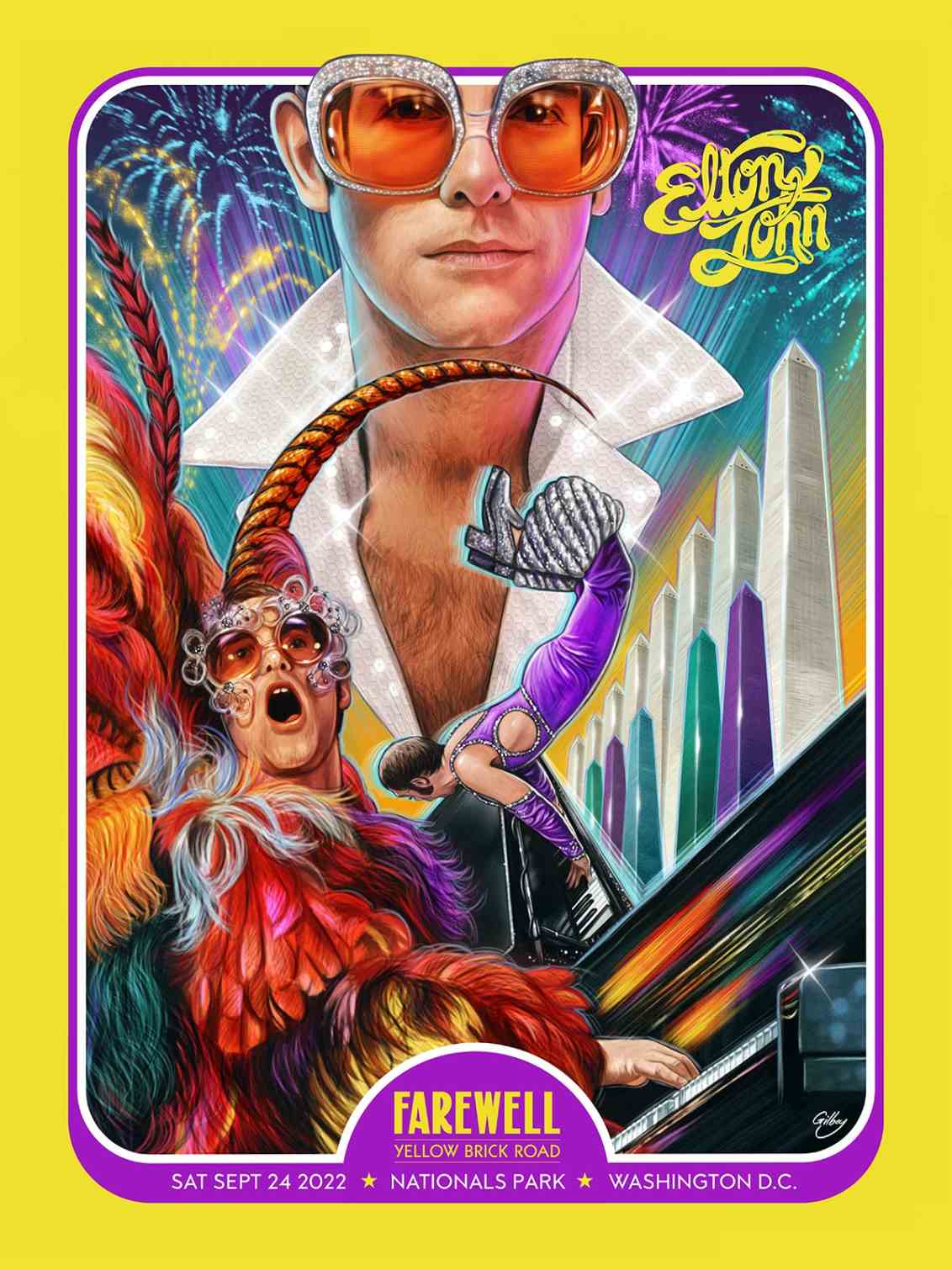 Please tell us about your creative process, we know you are a digital painter but does any part of it involve picking up a pencil?
I mostly work digitally these days, but when I get the chance I still love to put pencil to paper. I was in the art show at Star Wars Celebration earlier this year and spent some time making some original drawings to be able to sell there, which I hugely enjoyed, and I hope I can make some more, whether it's for Star Wars or anything else. But my background was in fine art, (through an A-level and in a Visual Arts and Music degree at Keele University) so when I began working digitally I just kept that sense of being painterly in my work. I just now work in layers, and I can undo my mistakes more easily!
What kind of illustration is a Sam Gilbey illustration?
I would hope that my portraits capture the likeness of the person I'm portraying, and where it's part of a bigger composition, for that composition to lead the viewer's gaze around the image. If I'm making a movie poster, then I want to have channelled the atmosphere of that movie. But generally, I like to work with bright colours and I endeavour to take my passion for a given subject and do my best to imbue the work with that.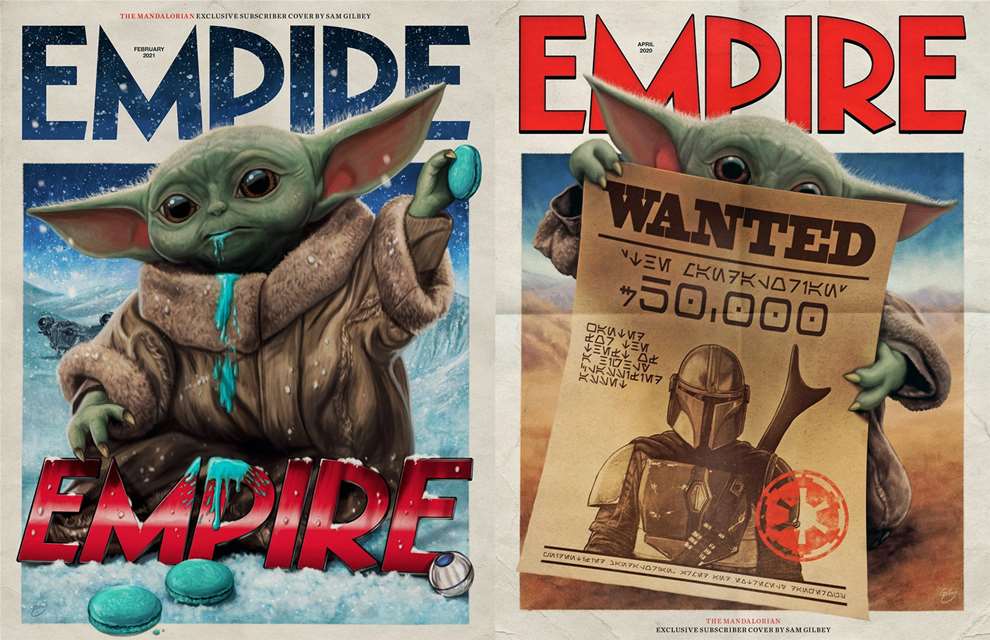 You've worked on two big campaigns over the last few months, with digital posters galore! How does it feel to have two high-profile projects out in the wild right now?
It feels pretty bonkers really! I went into London to try and get a few pictures of them because I know that it's extremely rare to have two campaigns up at the same time, and I doubt it will ever happen again in my lifetime! But standing outside North Lambeth tube station, where the screen was rotating through both the Channel 4 and the BBC Glastonbury ads was very surreal... I mean you feel weird standing there taking selfies (!), and it's not as if anyone has any idea that you did them, but the thought that millions of people must have seen them is something I'll always be pinching myself for. And I have CIA (and Jules in particular) to thank for both of those amazing opportunities.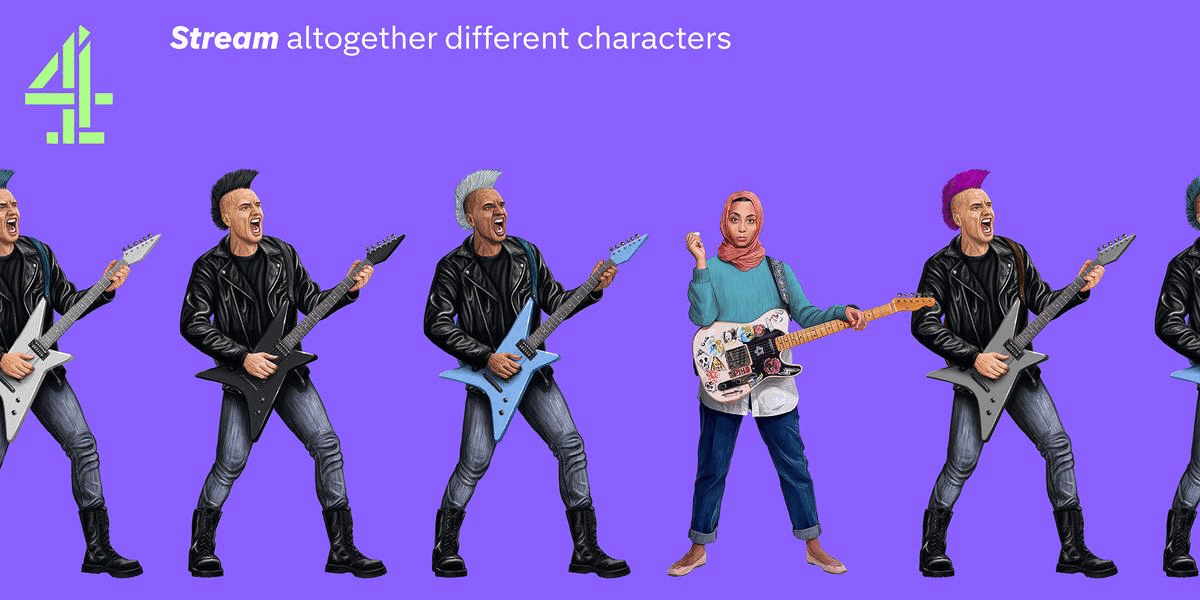 We know that Glastonbury was a dream project for you, what else is on your bucket list?
Having just watched the latest Indiana Jones movie, it reignited my desire to make licensed prints for that incredible series. I always want to make more Star Wars and Marvel artwork. Other than that, I try not to have specific things in my head that I feel I've not succeeded unless I get to do them. Some amazing things have come my way, and maybe they won't be the last, but all I can do is focus on the work itself.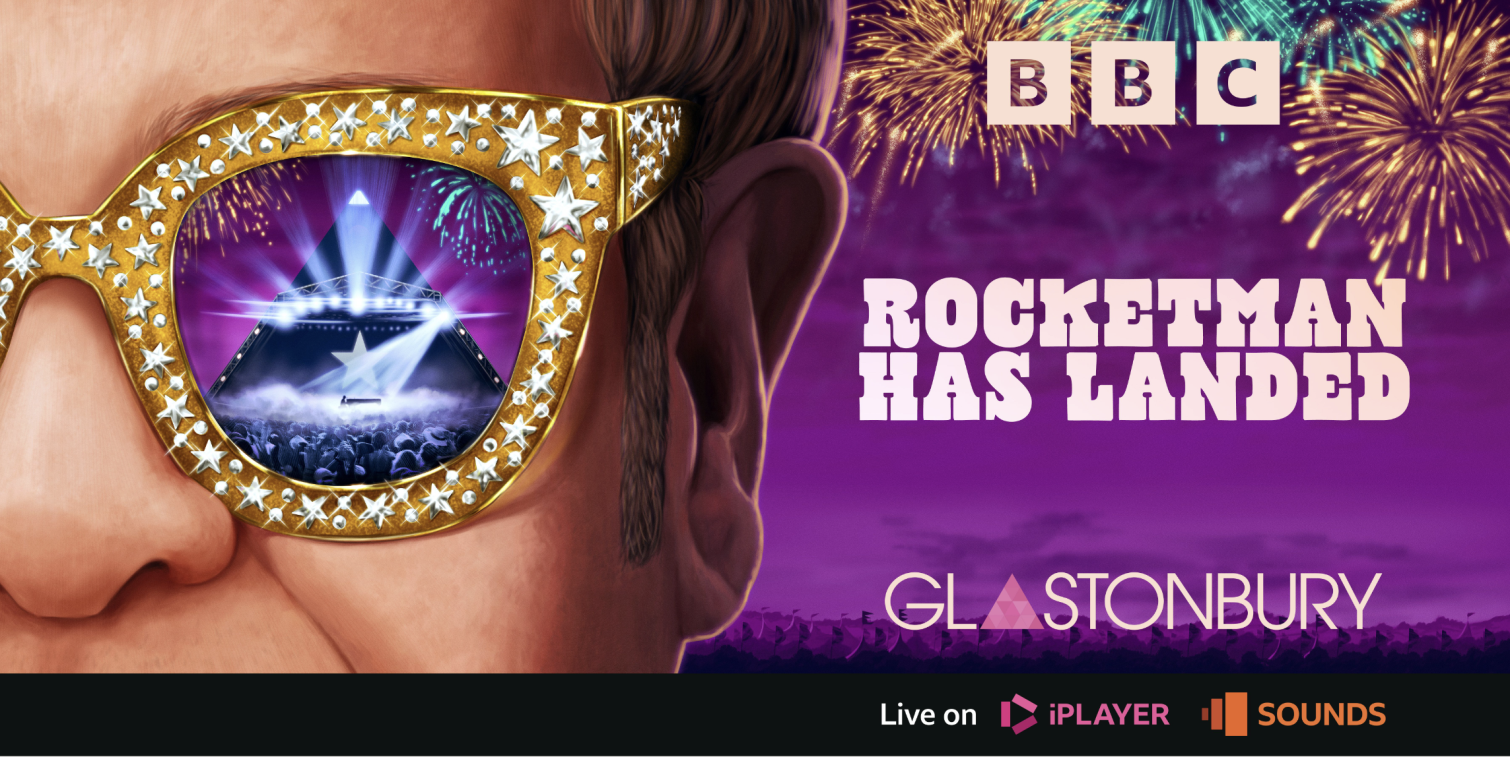 If you didn't make a living from being an illustrator, what would you be?
Before I committed to being an artist full-time about 7 years ago, I was a freelance graphic and web/UI designer. I worked on a lot of very interesting projects over the years on that side of things, so I suppose that would be my immediate fallback plan, although I no longer pretend to know what's going on in that world! As I mentioned, I did also study music... I'm pretty rusty as the art takes up all my time, but maybe in a parallel universe, I'd have taken that a bit further.
If you were stranded on a desert island what five things would you choose to have with you?
I don't know if there's any electricity there, but ideally my Mac, Wacom Cintiq and pen, a sketchpad and a pencil just in case!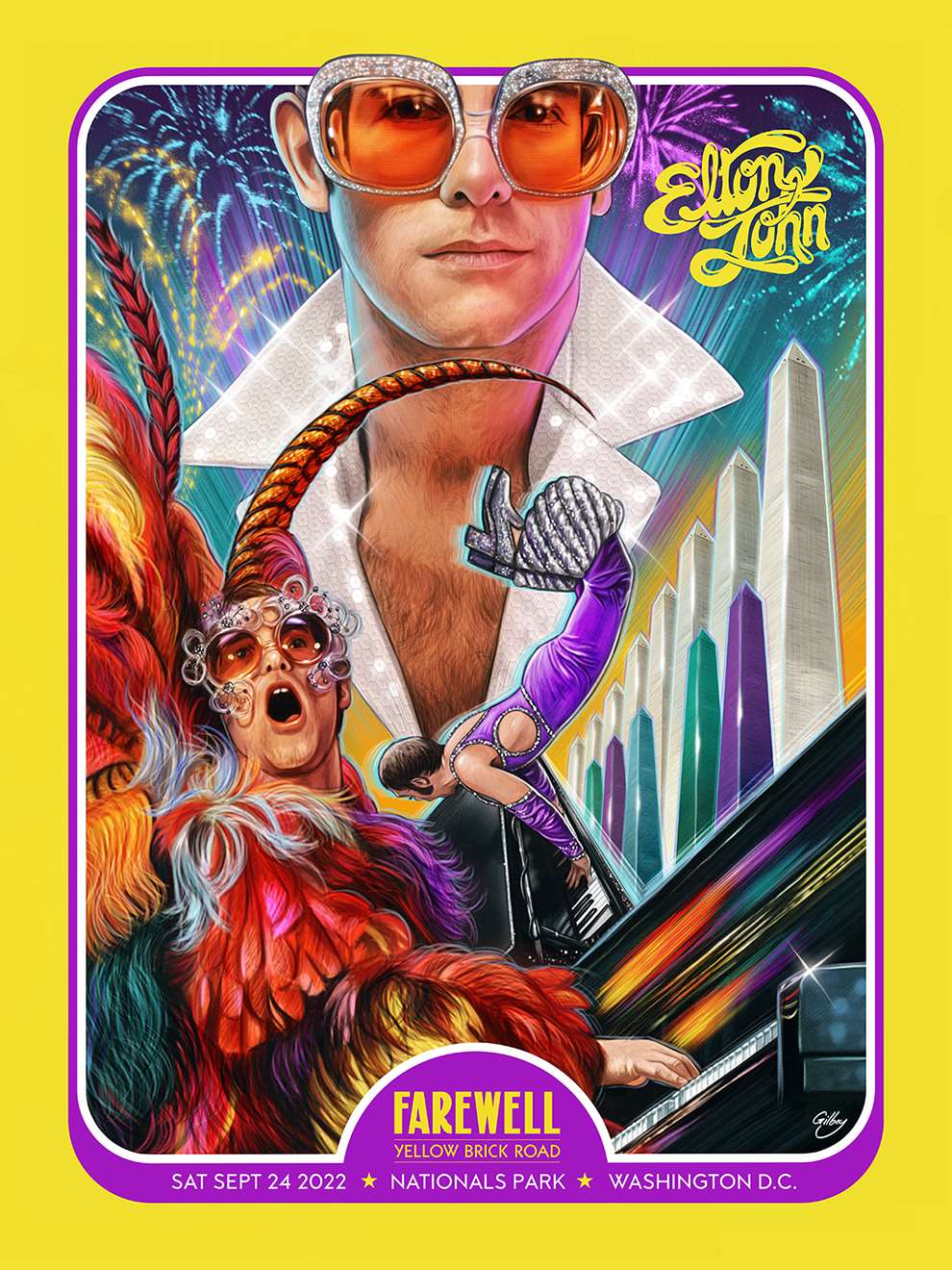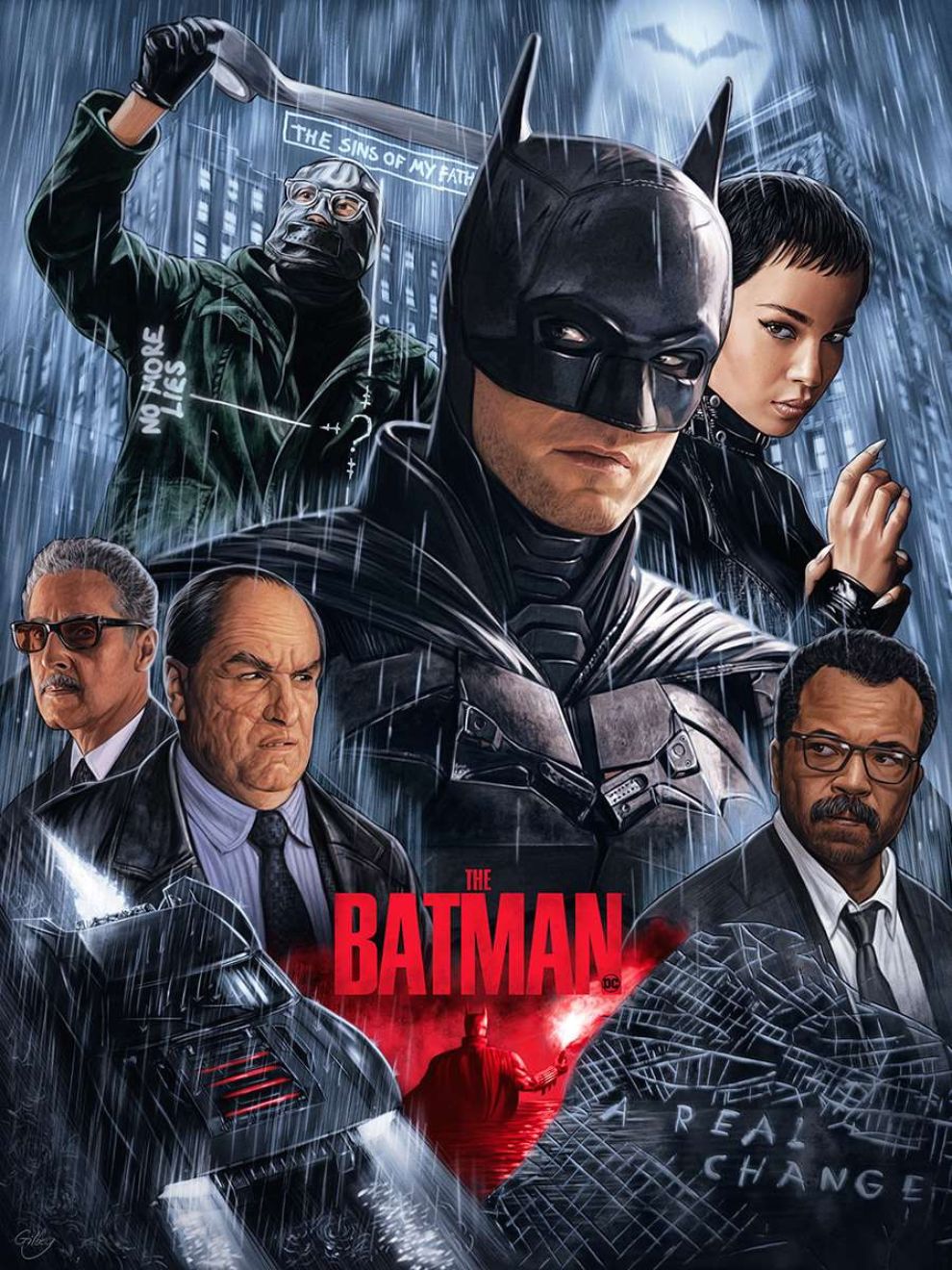 Are you someone that enjoys listening to music when you create your art? If so please can you tell us what sparks your creativity?
I have music on all the time, whether it's Lauren Laverne on BBC Radio 6 Music in the mornings, or all manner of playlists in the afternoons and evenings. Sometimes it's movie soundtracks, other times it's hip-hop, acoustic singer-songwriters, synthwave and everything and anything else in between. In the evenings (if I'm still working) I often listen to podcasts, such as Brett Goldstein's Films to be Buried With or the Empire Magazine podcast.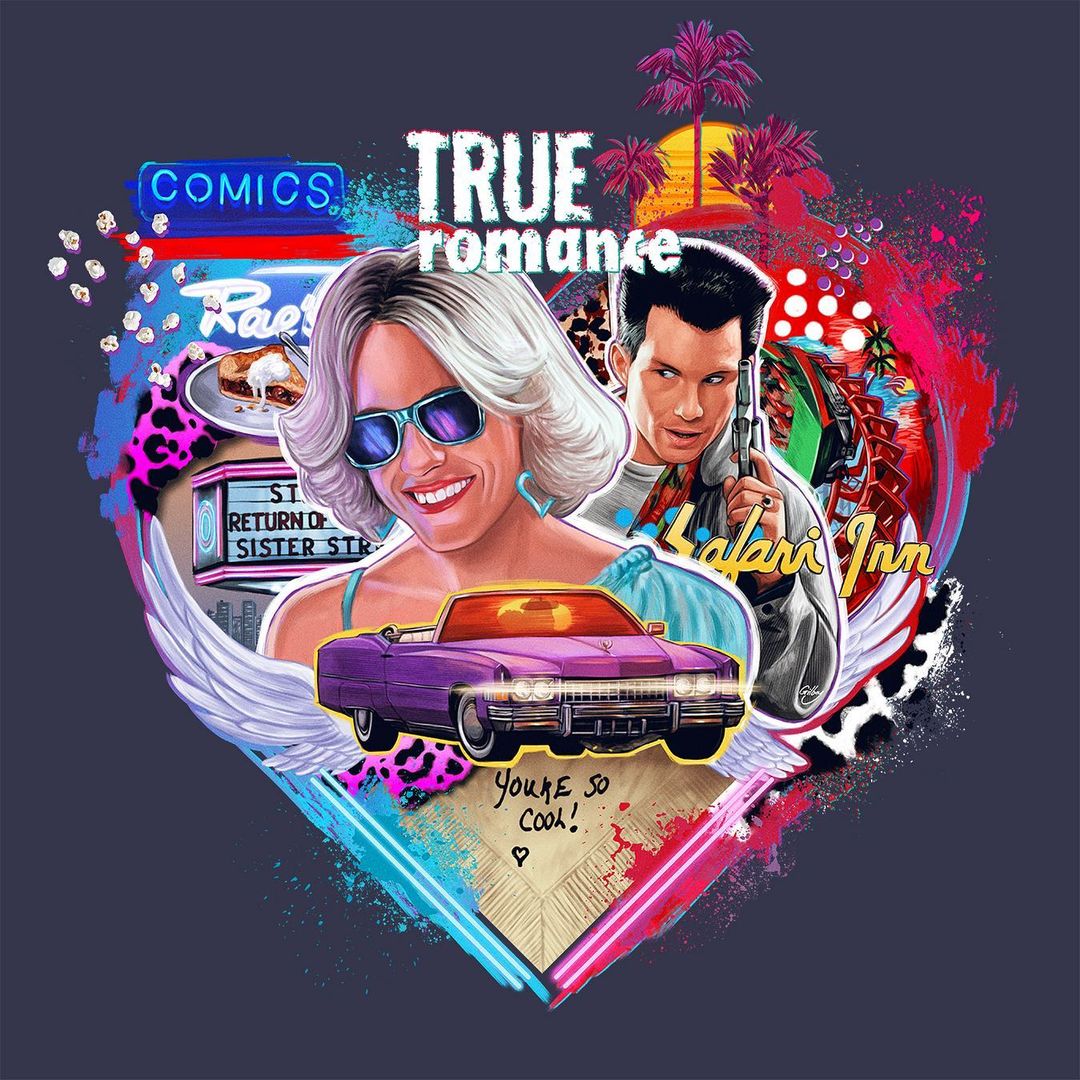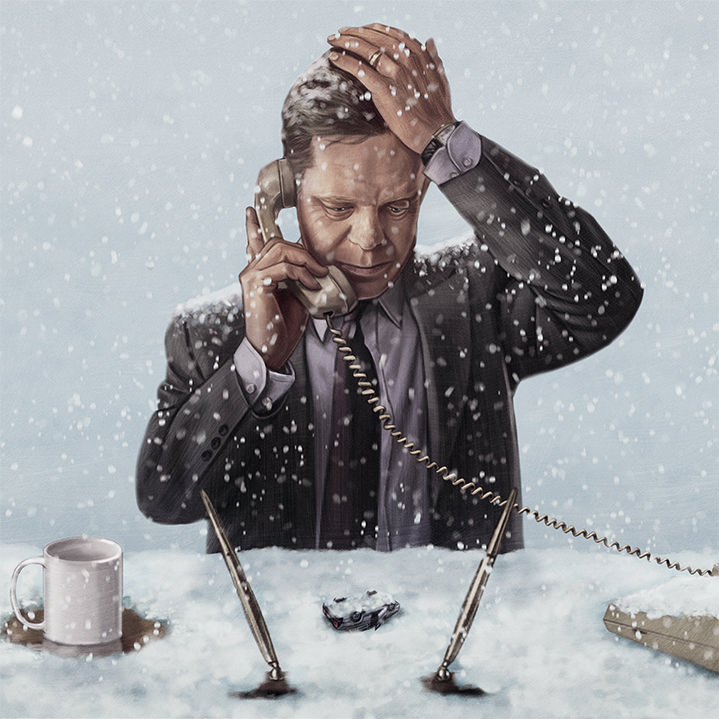 Cineplex Magazine once said, "Few people do a better job of capturing not just an actor, but the essence of a performance than British illustrator Sam Gilbey." We couldn't have put it better ourselves, but how did you develop and maintain this element of your work?
That was very nice of them to say! All I know is, I just love painting detailed portraits, and for me it's honestly just a case of saying: "Does it look like them yet?", and if the answer is no, you just keep going until it does! There's nothing better than getting lost in the flow of gradually working towards the moment where you get it just right. As for the idea of capturing an essence, I'm just trying to capture the spirit of the person as best I can and if that's coming across to people, then that's amazing.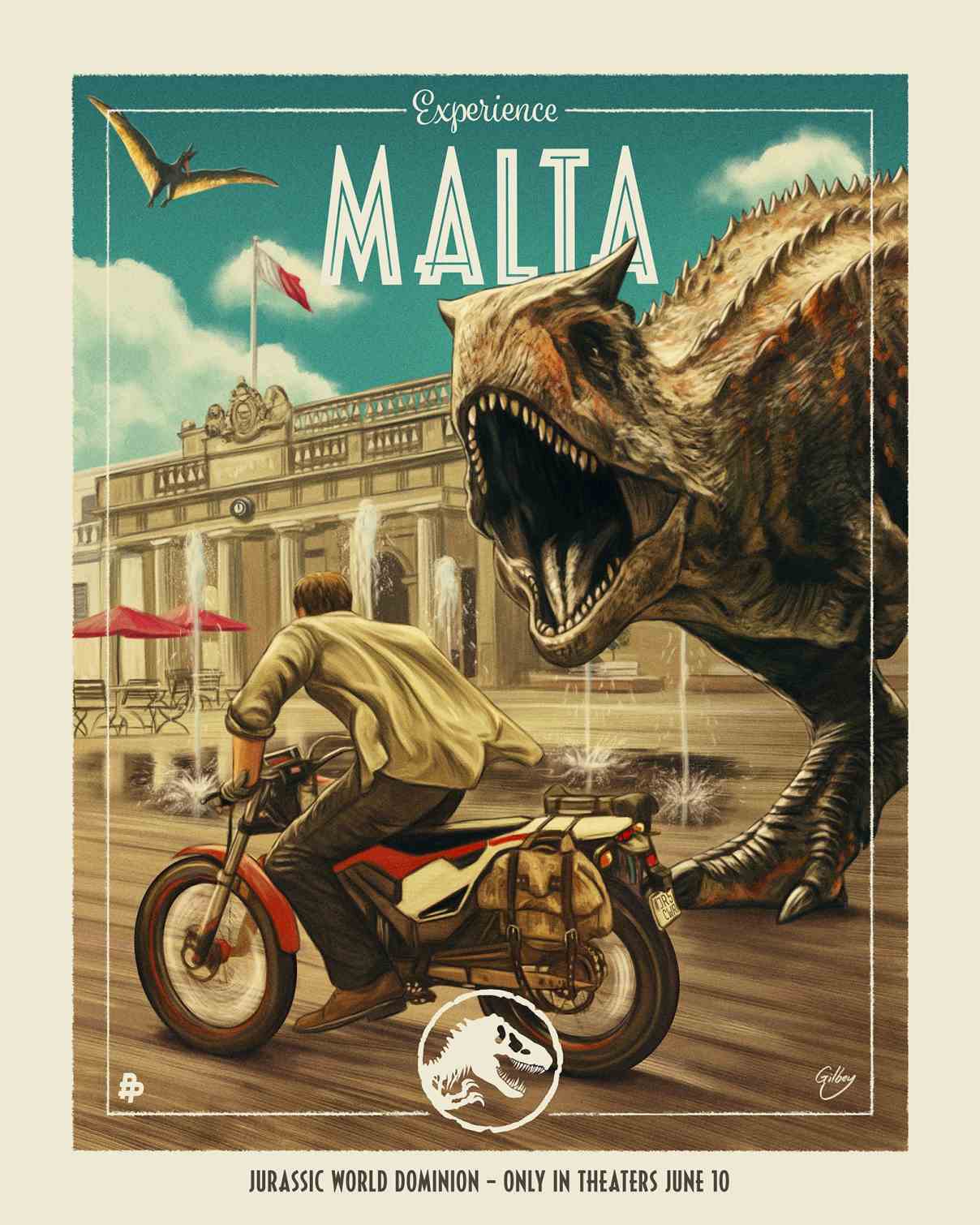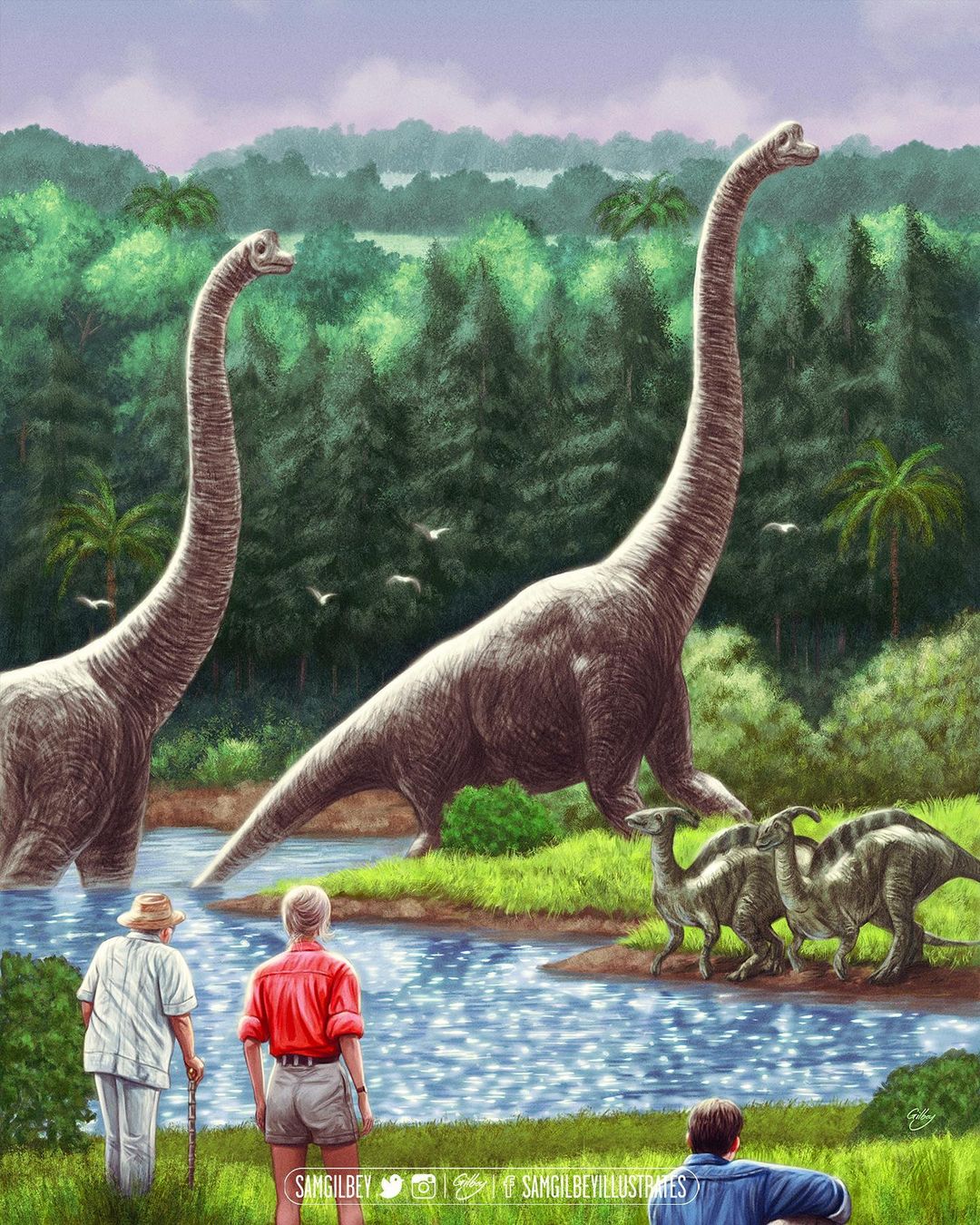 We love your portrait of Uma Thurman as Mia Wallace which you demonstrate for your Domestika course on digital portrait painting in Photoshop, what is it about teaching that you enjoy?
Thank you, working with Domestika was a lot of fun! Even though there were no students present as such, it's amazing to think that over 1000 people have now tried the course and I have been able to chat with lots of them in the forum. It's also been very exciting to see the portraits they've created using my techniques, though as I'm always keen to emphasise, to become an artist you have to find your own distinct way of working, which takes time. I enjoy learning about the techniques and methods used by other artists, so if my teachings have inspired a student to pursue their creative pathway, that makes it truly fulfilling to me!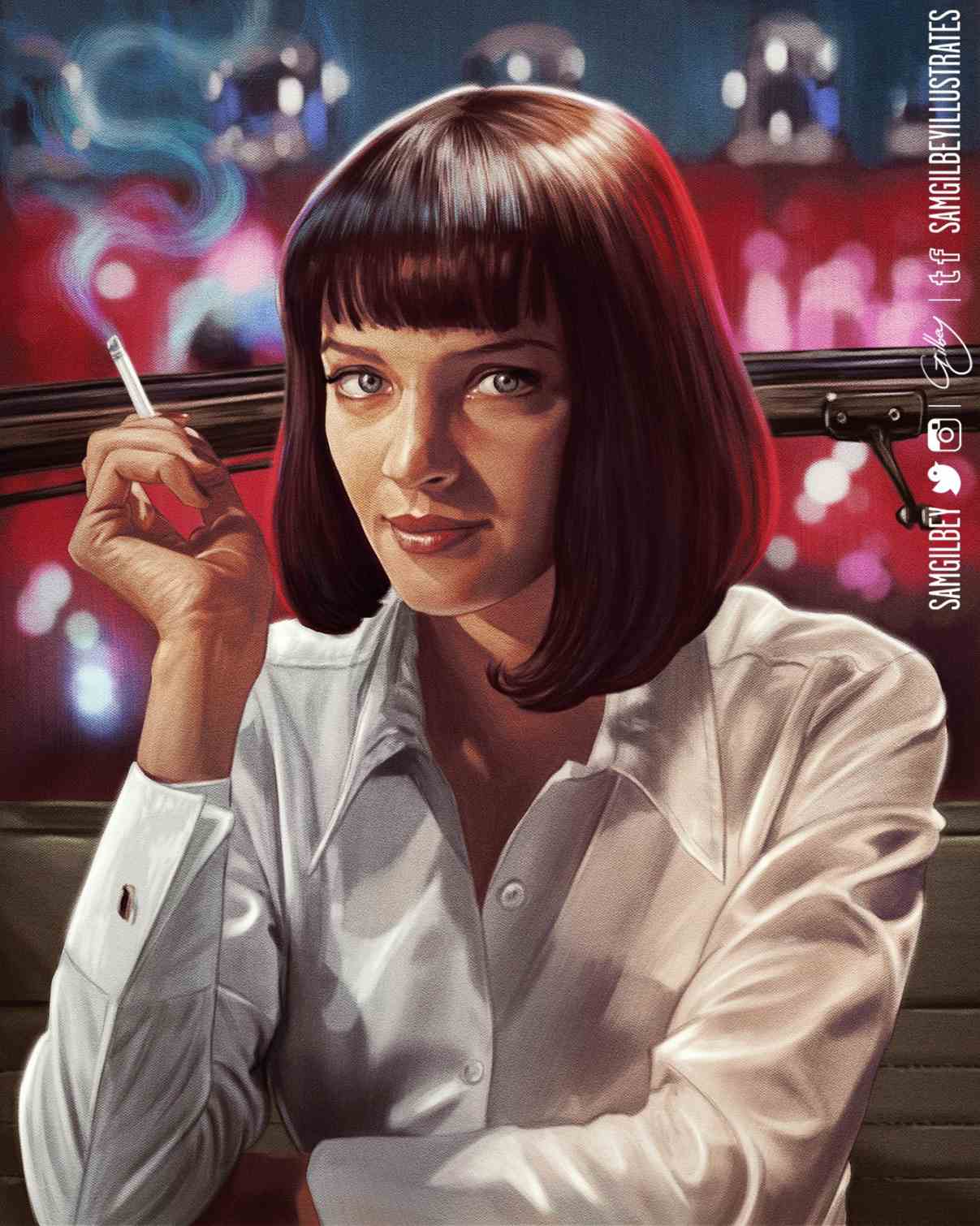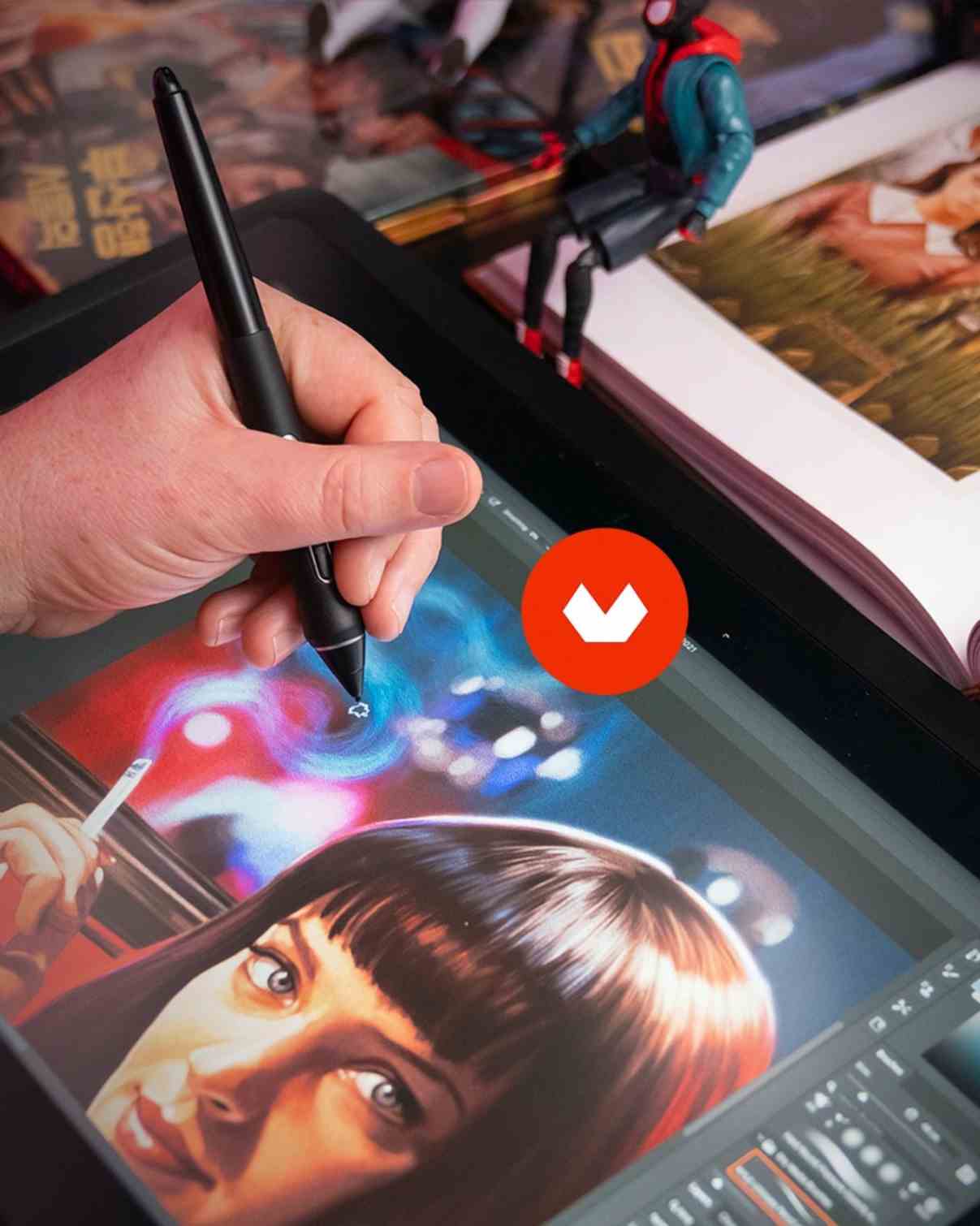 Explore Sam's portfolio now!