Artist Interview with Christopher Brown
In the realm of contemporary art, Christopher Brown stands as a luminary whose creative journey has been marked by both innovation and tradition. Having honed his craft at the Royal College of Art, Brown's artistic odyssey took a pivotal turn under the mentorship of the esteemed Edward Bawden, whose guidance inspired him to delve into the intricate world of linocutting. Over the course of his career, Brown's works have graced the hallowed halls of prestigious institutions such as The Royal Academy and the Victoria & Albert Museum, cementing his status as a noteworthy figure in the art world. Beyond the gallery walls, his passion for imparting knowledge has led him to lecture at esteemed institutions like Central Saint Martins, where his influence extends even to menswear fashion design. In this exclusive interview, we delve into the multifaceted world of Christopher Brown, exploring his remarkable artistic journey.

Why are you particularly passionate about printmaking?
I certainly enjoy printmaking. Perhaps it's the process - the roughing out of an idea, translating it to the block and then cutting and printing. There is always an element of surprise - hopefully pleasant when one pulls back the paper to reveal the print. I might add that I've never been that confident as a draftsman so the print process can help to disguise my faults.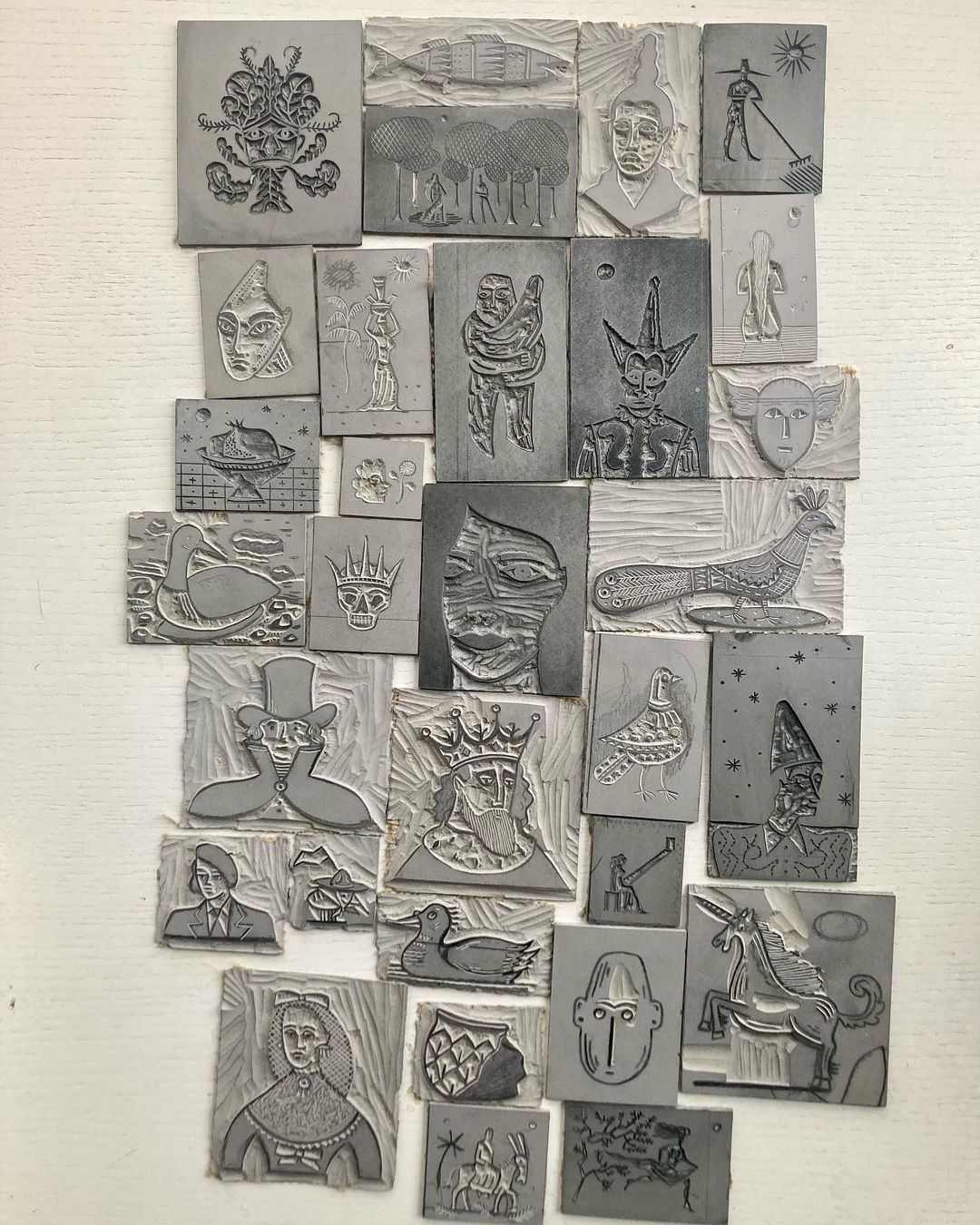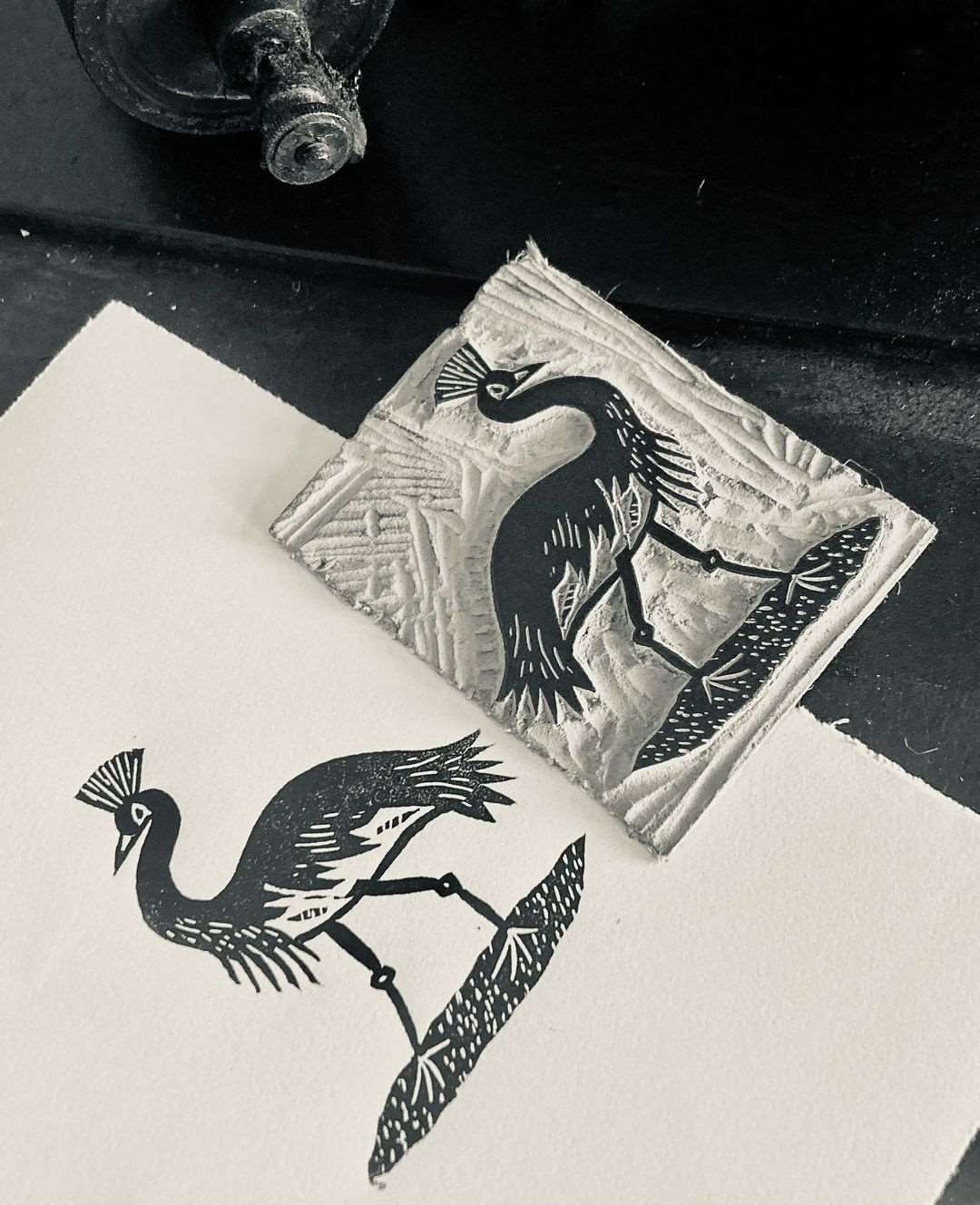 You lecture at Central Saint Martin's, now you are the teacher what is it about mentoring others that fulfils you?
Teaching is a great joy - to be able to see someone fulfil their potential. My role is to encourage and to open up possible directions. I feel I'm a mirror and I reflect what a student shows me - I can respond - suggest and advise. My experience of education was so different to those now studying. I believe it's more difficult now to establish yourself.
Christopher (left) photographed in 2000 and photographed (right) in Paris during the 1970s.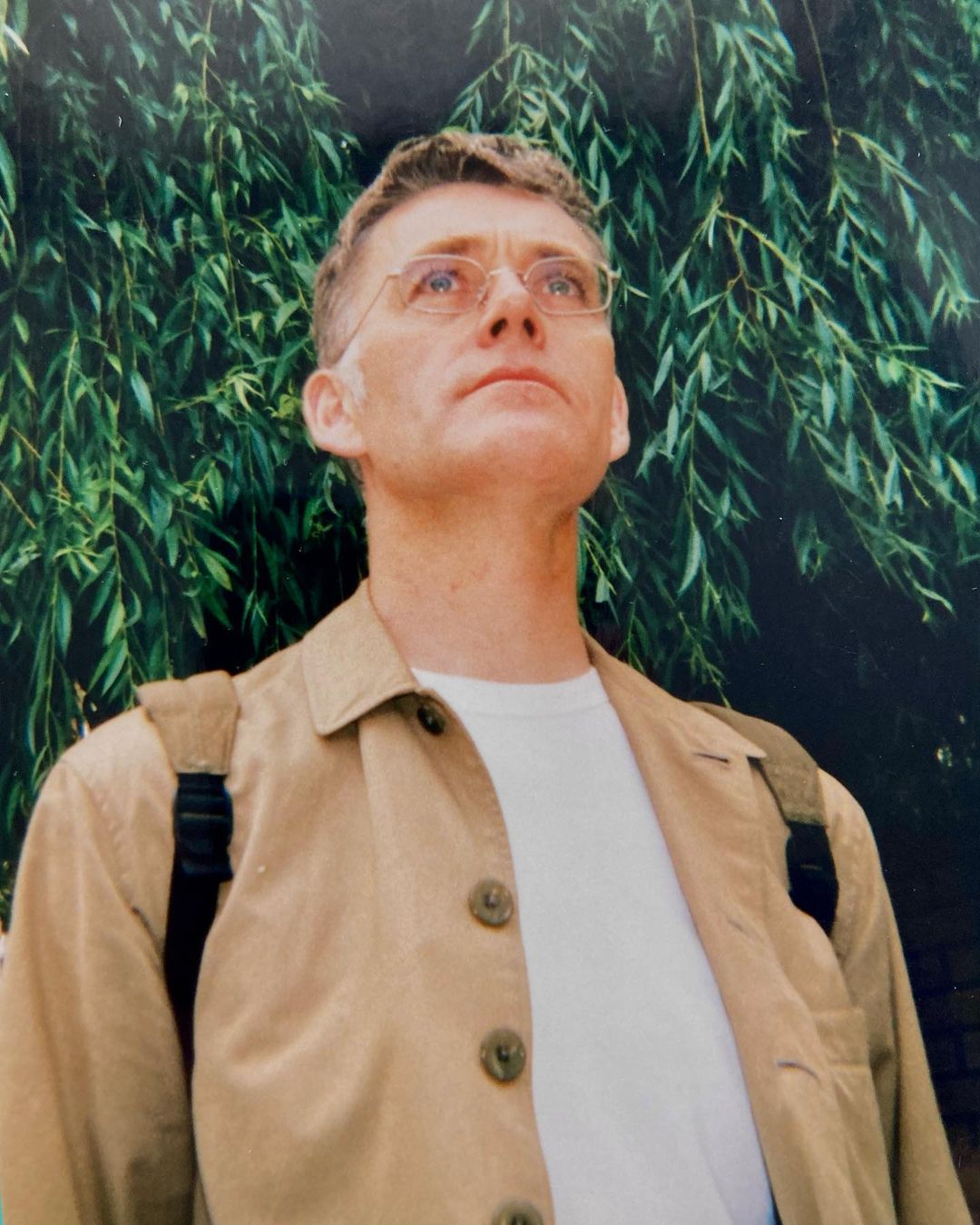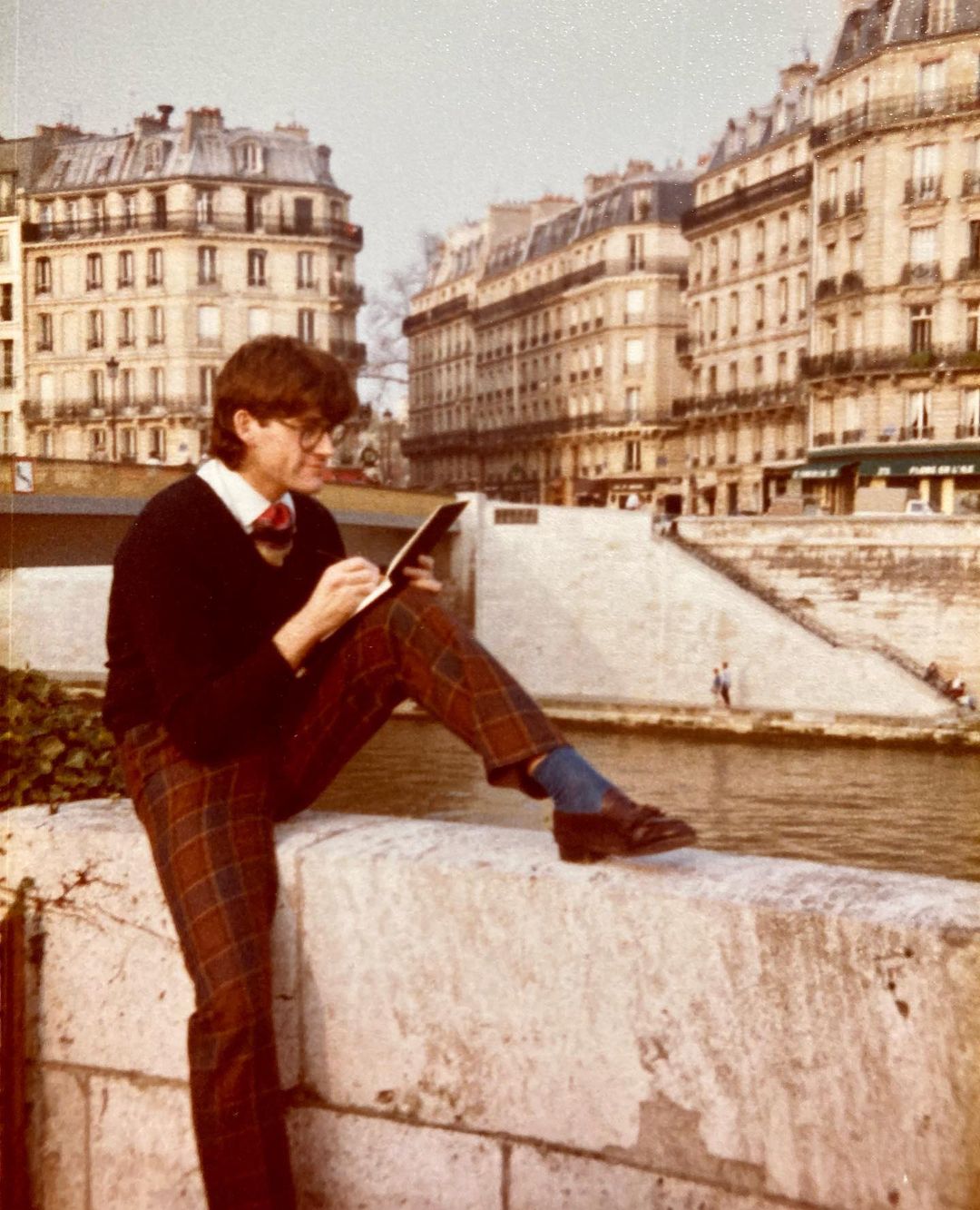 You are known for your imaginative characters, where does your inspiration come from?
Observations feed the imagination – I have a sketchbook with me at all times and will sketch a face – whether it's on the tube or from an object within a gallery. I do draw from imagination and as I have said these are fed by my looking. Sometimes I find myself drawing a character that is very similar to one of my favourite artists Herge. For me, he is one of the great creators of characters and storytellers.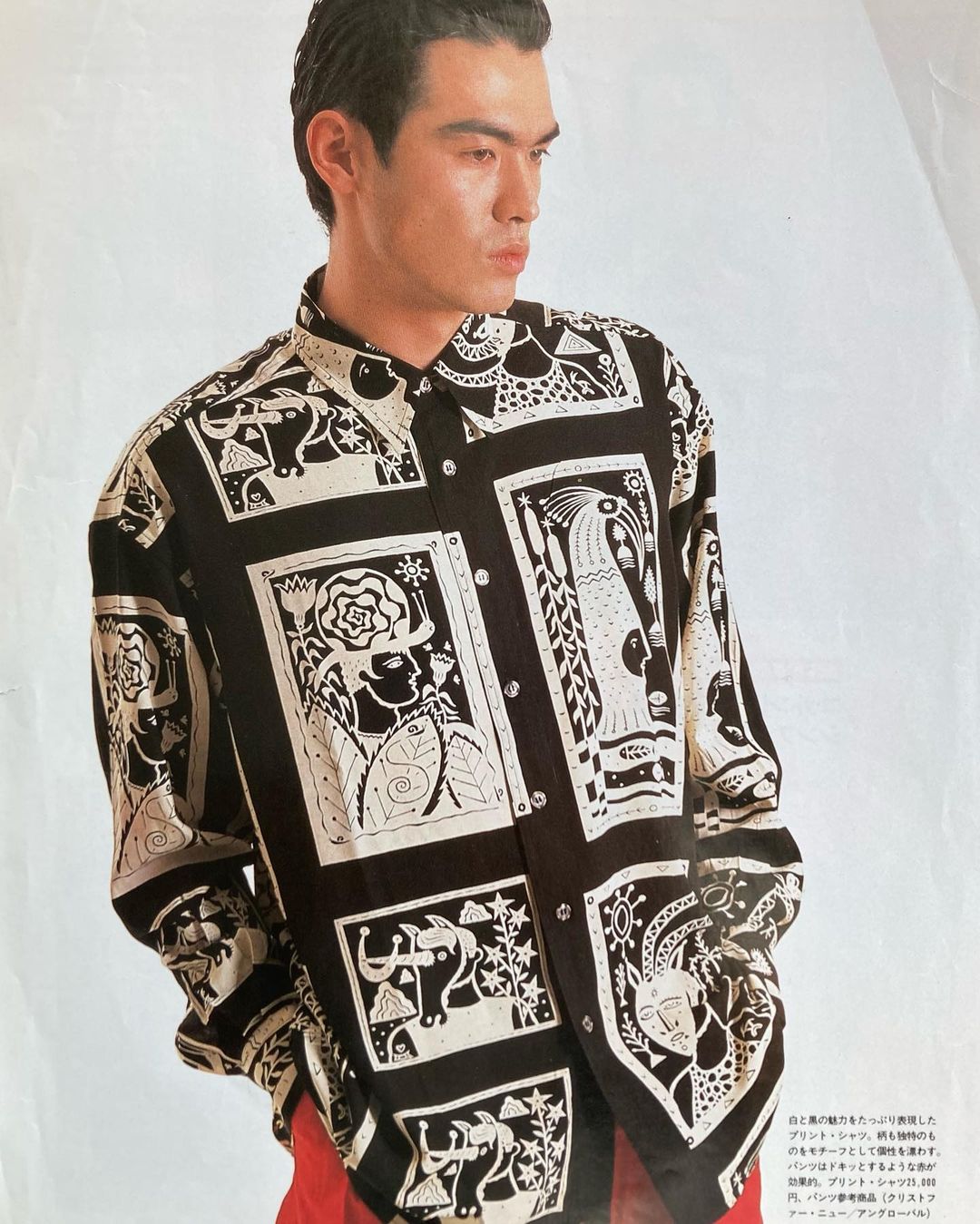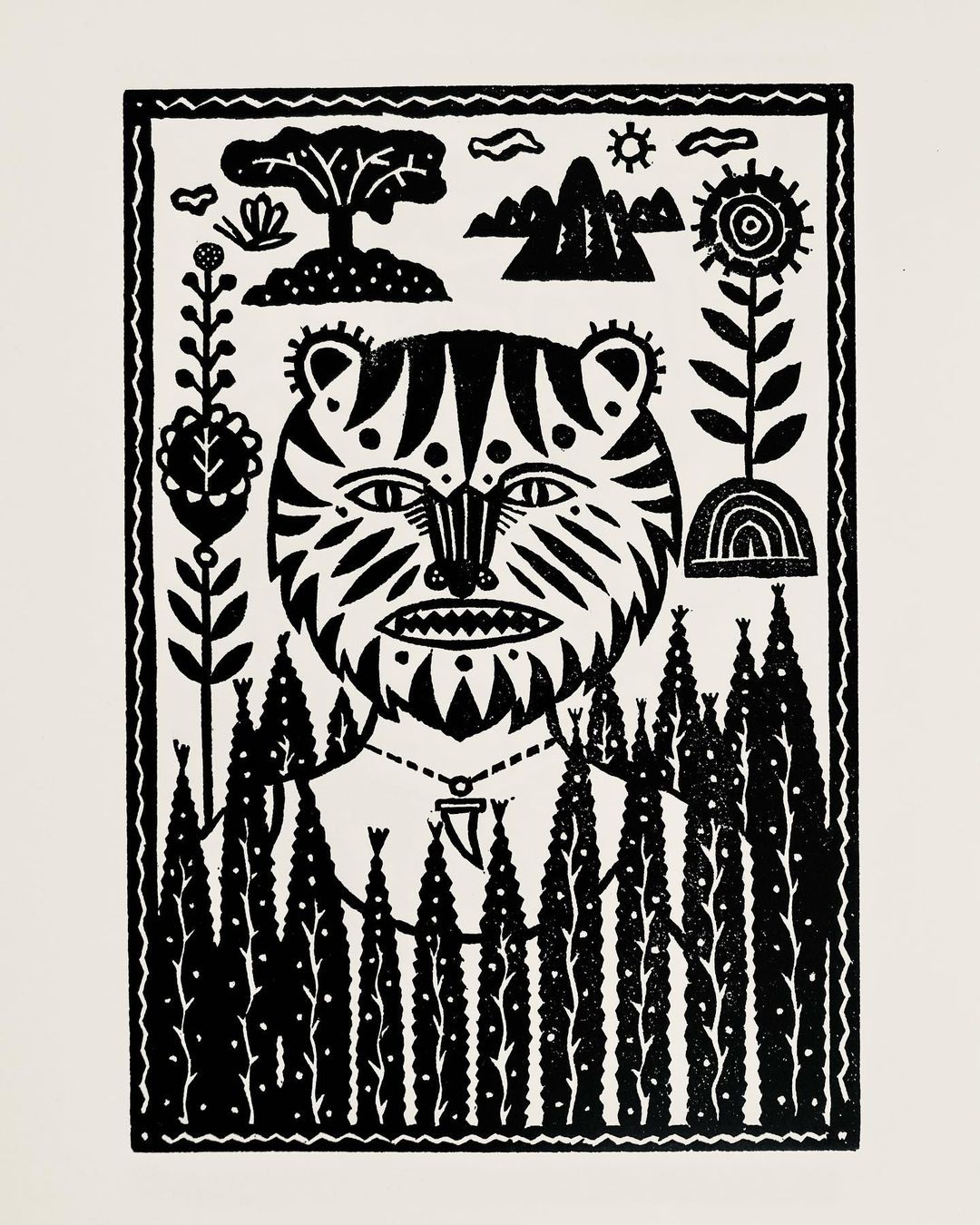 You recently created linocuts for Gail's Bakery's app launch and the opening of their Camden and Charing X stores, tell us about your ongoing relationship with this brand and their brief.
I first started working with Gails when Julian Roberts Irving & Co. asked me to create some postcards for the then-fledgling GAIL's. I'd worked with him on briefs for Carluccio's and also with Priscilla Carluccio's project Few and Far. He is no longer working with Gail's but they seem to like what I do – I think I get their brand and who they are.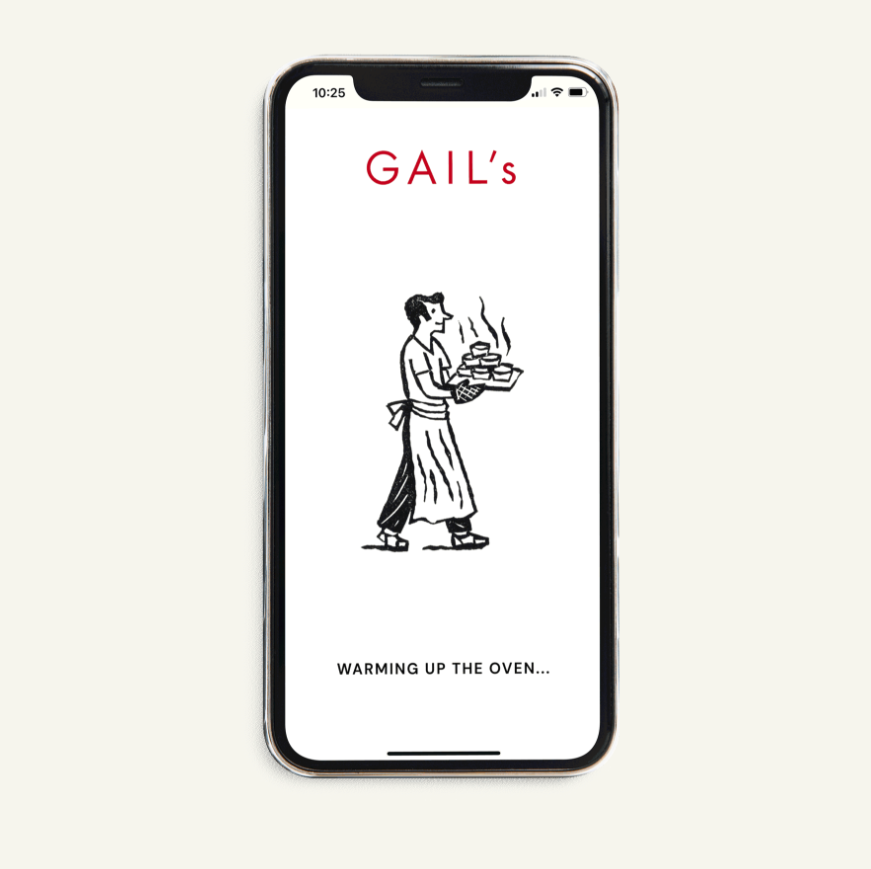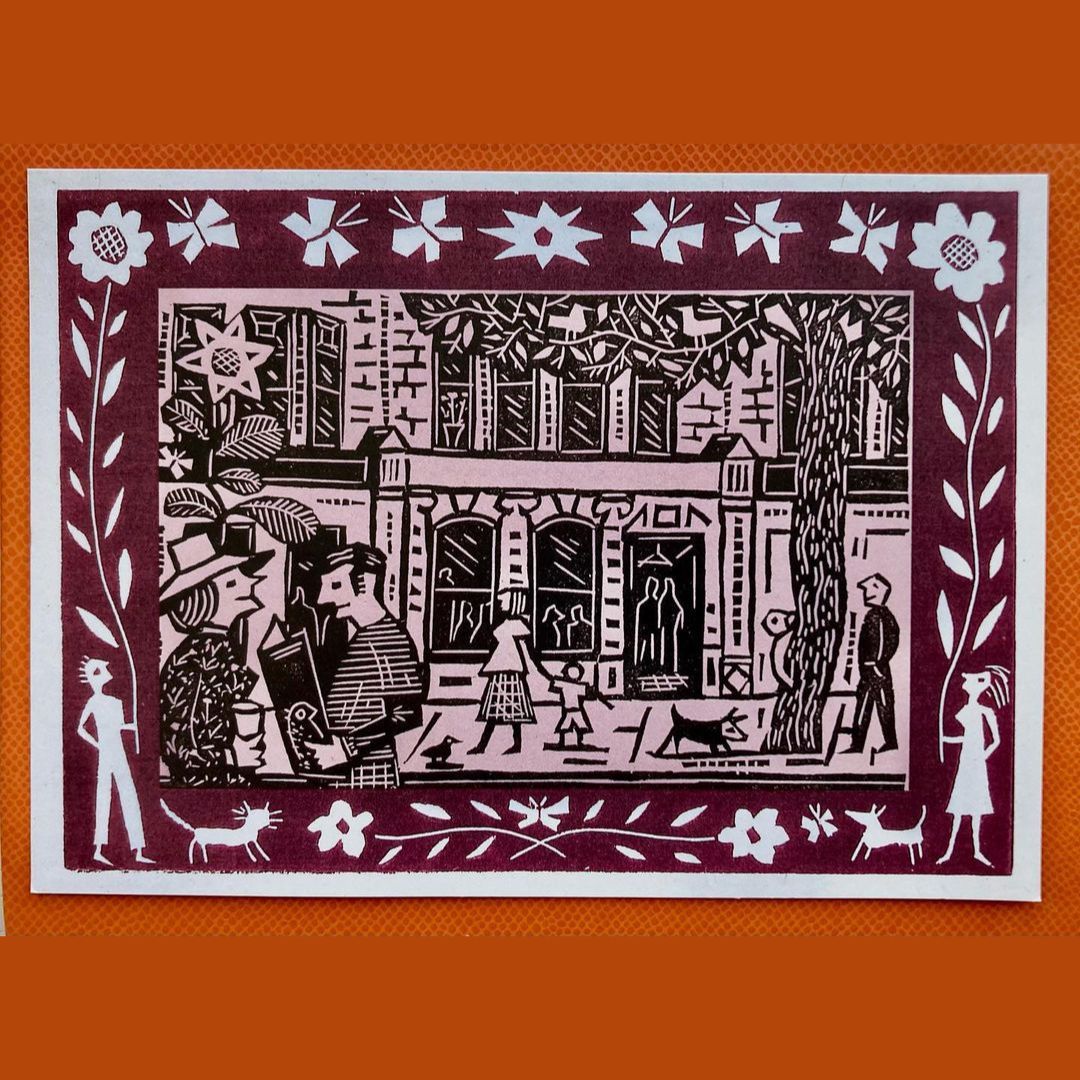 The app was fun – as every time I buy a coffee I see my image. I'm always prepared to give them plenty of ideas to select from and working with Roy and the team there is always enjoyable. With the opening postcards, I make sure I always visit the site and sketch (it really doesn't work using a photo) – often it is still very much a work in progress but I like to get a feeling of a place and the local characters. Sometimes I might introduce something fictional into the composition. I'm unsure how many I've cut and printed now, 60 or more. It's always a challenge but always fun!
Name another artist that you'd love to collaborate with.
Gosh, that's tough! I would like to work with Fleet Bigwood who is a textile designer, I work with him on MA Fashion at CSM and admire his approach to work. Another would be 'The Gentle Author' who writes a blog 'Spitalfields Life', life in and around Spitalfields and beyond. It encompasses history – architecture – personal stories... a rich vein for any illustrator. I was looking at one of his latest stories, 'The Vocabulary of Beer', a word and a description each makes me want to come up with an image. Currently, I'm working on a personal project of 365 'off cuts' trying to use up my bits of lino – I may well refer to the GA for inspiration.
Christopher's scrapbook photographed below features his Westgate Lion print for Gary Edwards (bottom left) and a proof for GAILs in Cambridge (top right).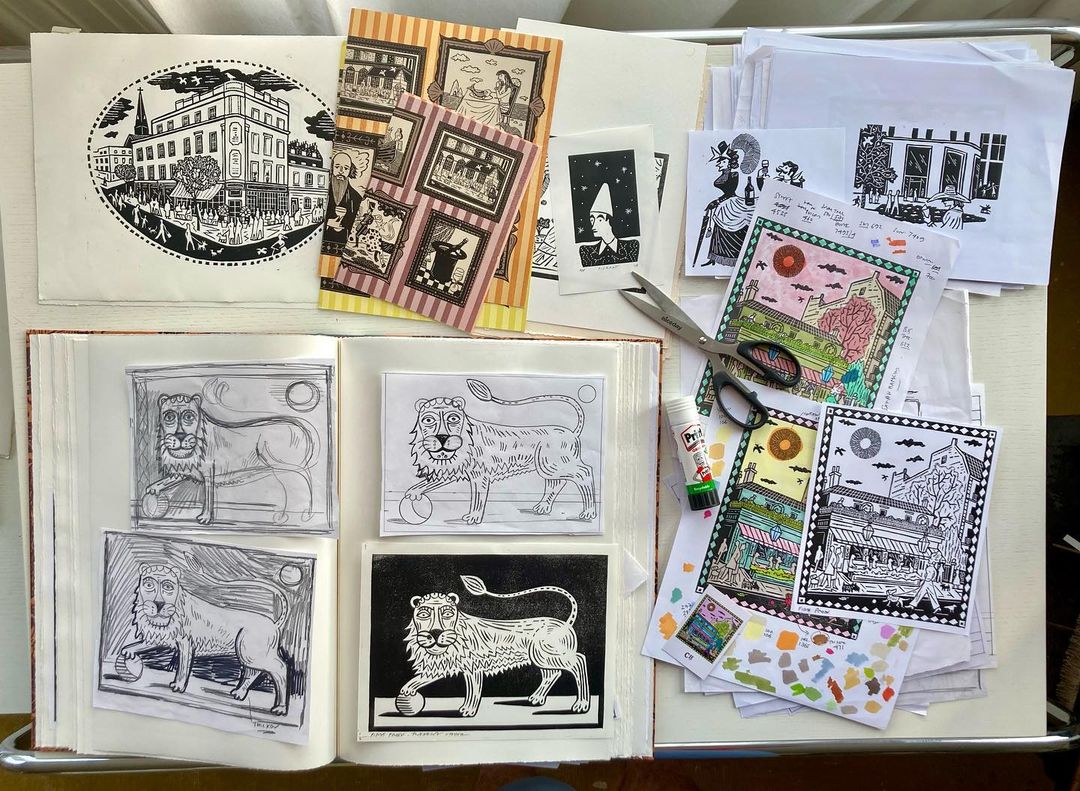 From menu designs for Cubitt House, to rebrands, to projects with the National Trust to bespoke print for Gary Edwards, you do it all! But what is it about your style that has made you a sought-after artist over the years do you think?
I've not always been in demand and I'm very flattered that people want me to work for them. I would like to think there's a gentle humour within the work I create. When I'm at what I consider my most successful, the job becomes mine as much as the clients. I enjoy my job and it gives me great pleasure to make work that fulfils a brief but gives me satisfaction.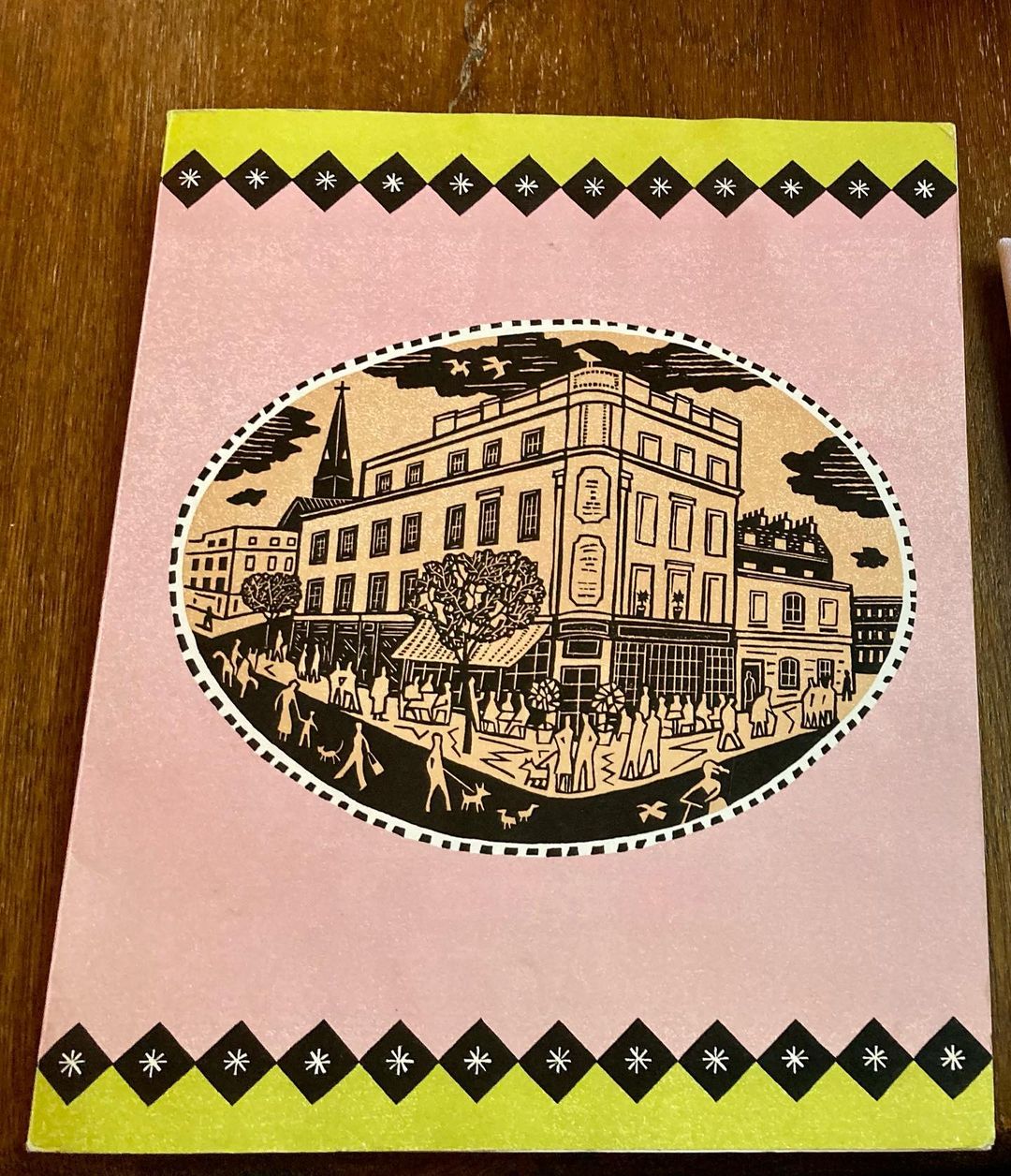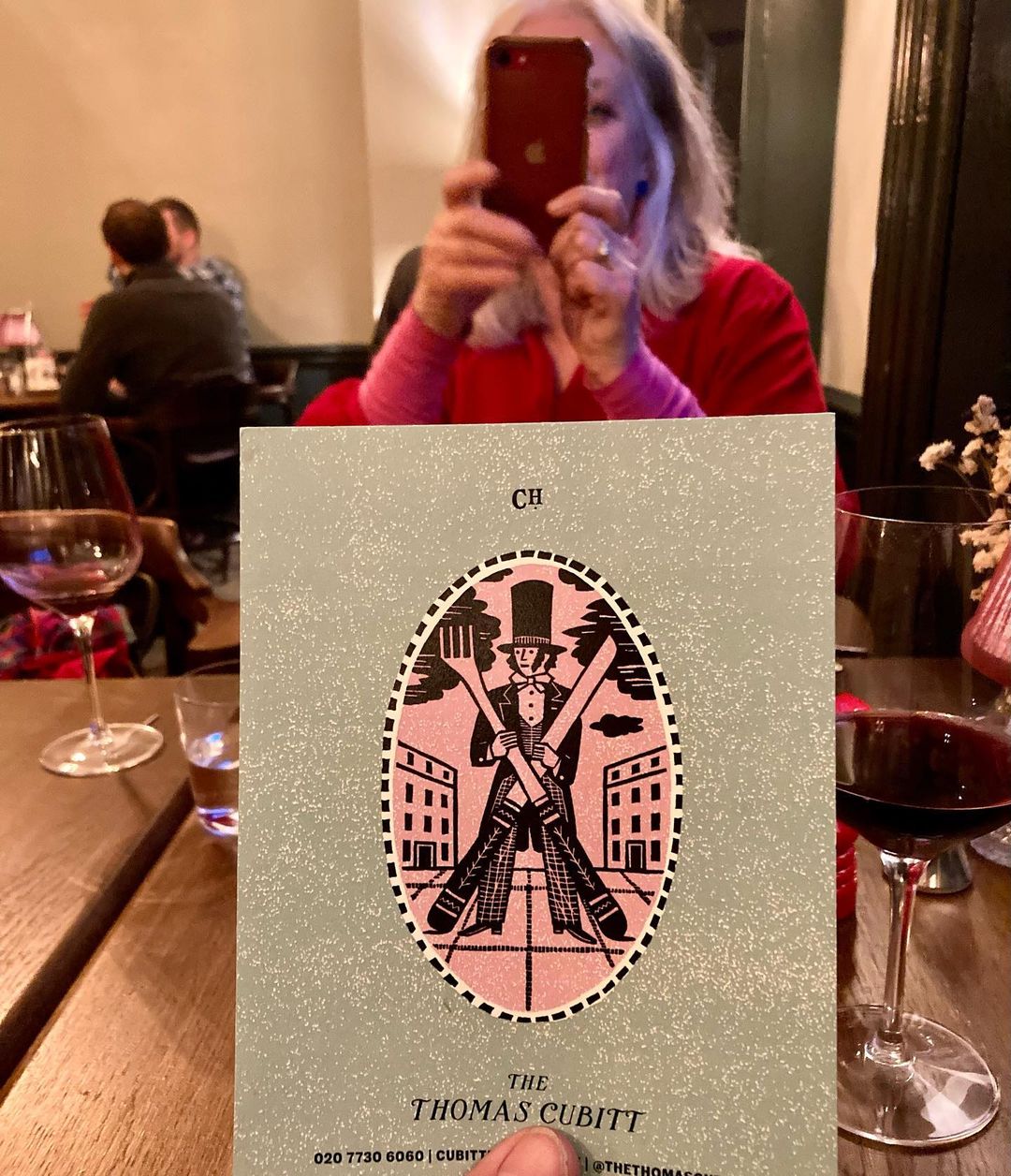 In an alternate universe, what career would you pursue if not creative?
I think a historian – I did get into university to study history but chose art.
Picasso said: "I begin with an idea and then it becomes something else", is this true for your process too?
Very true, everything has to start with an idea - often I get stuck and I will take myself off with my sketchbook and sit and have a coffee and try and resolve the problem. I greatly admire those conceptual illustrators who not only have a wonderfully clever or witty idea but also execute it beautifully. The technique is great but without the idea, that's what it remains, just technique.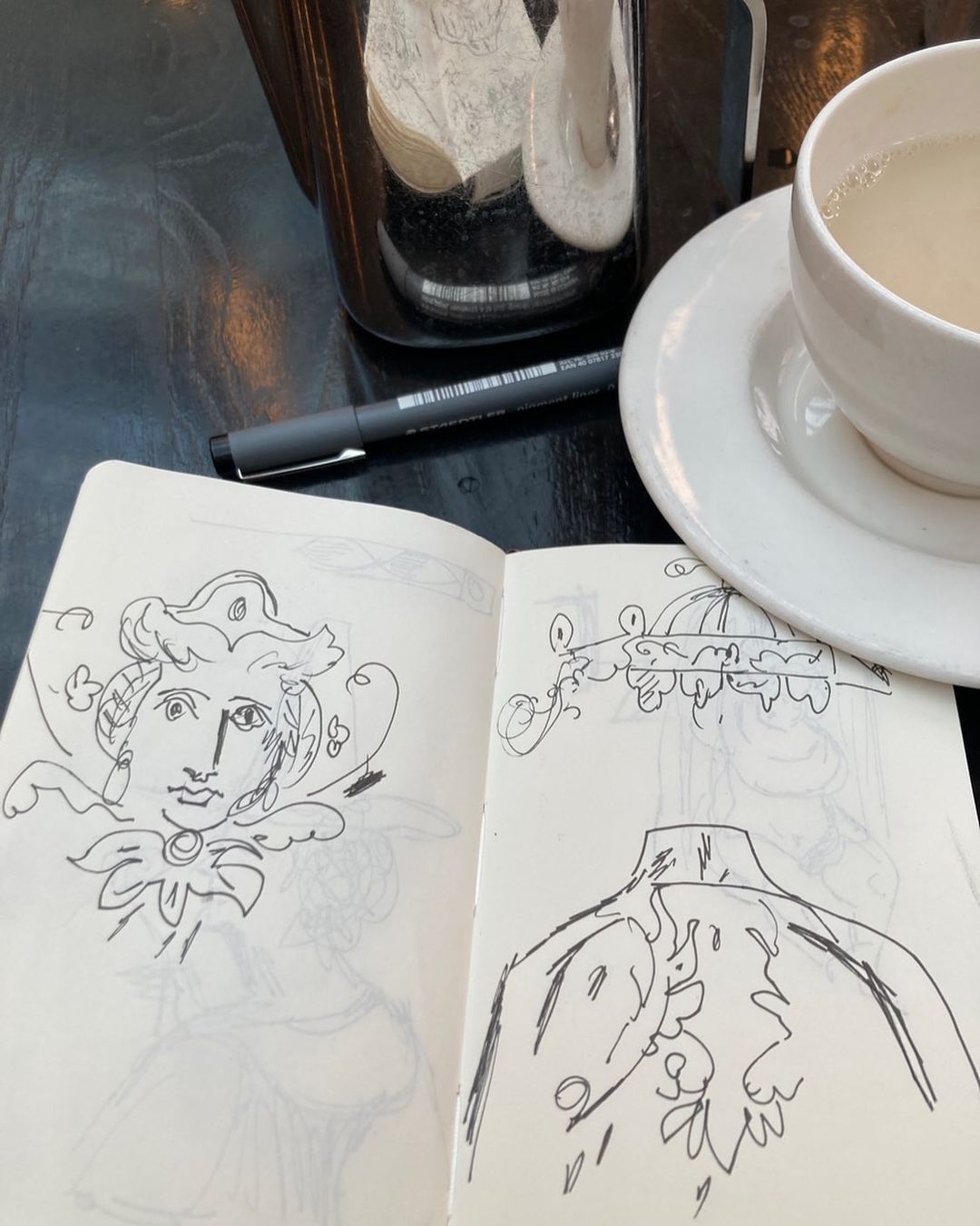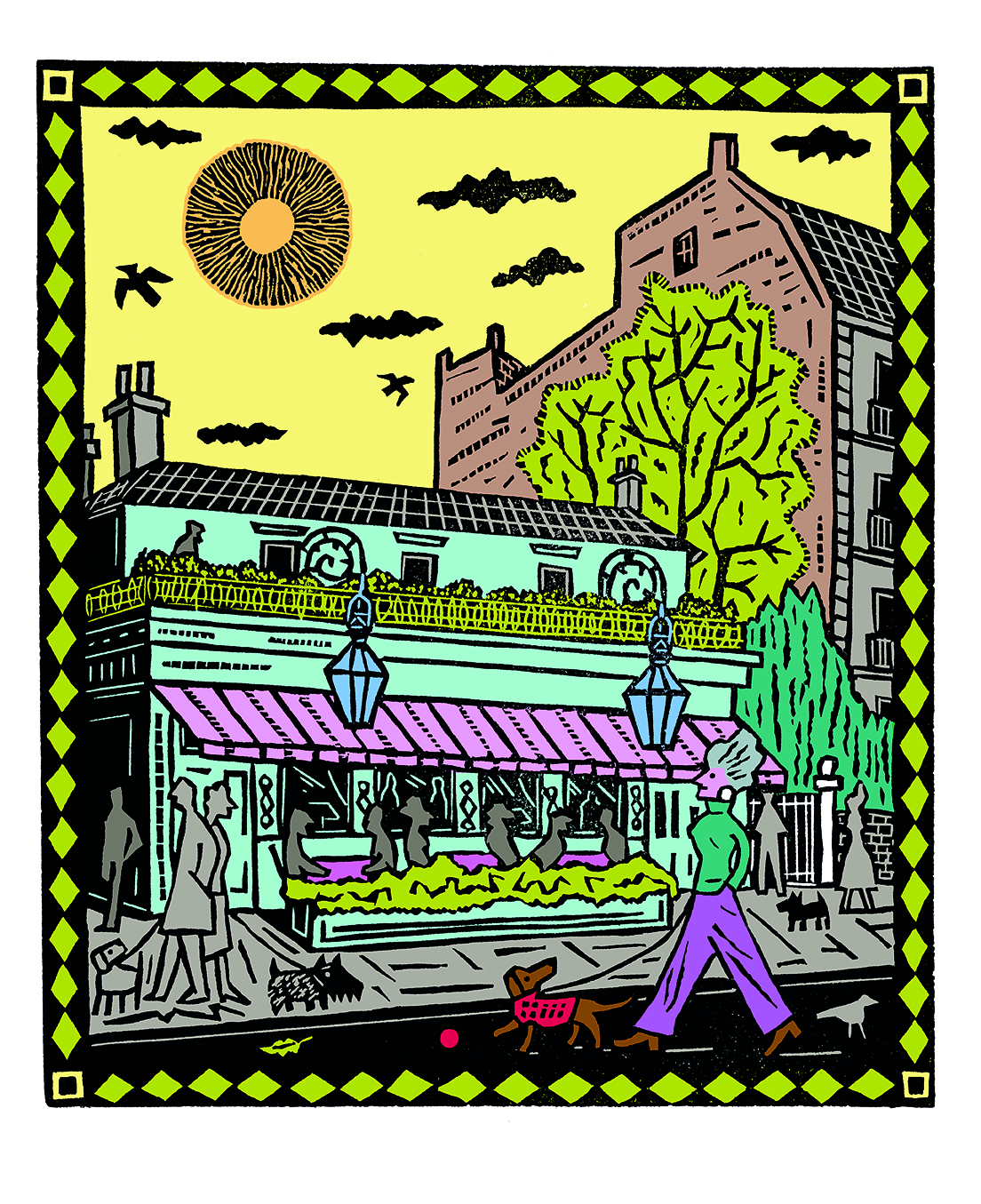 If you could offer one piece of advice to fellow creatives hoping to lead a successful career, what would it be?
Don't wait for work to come to you make your own – it is important to have a personal practice too.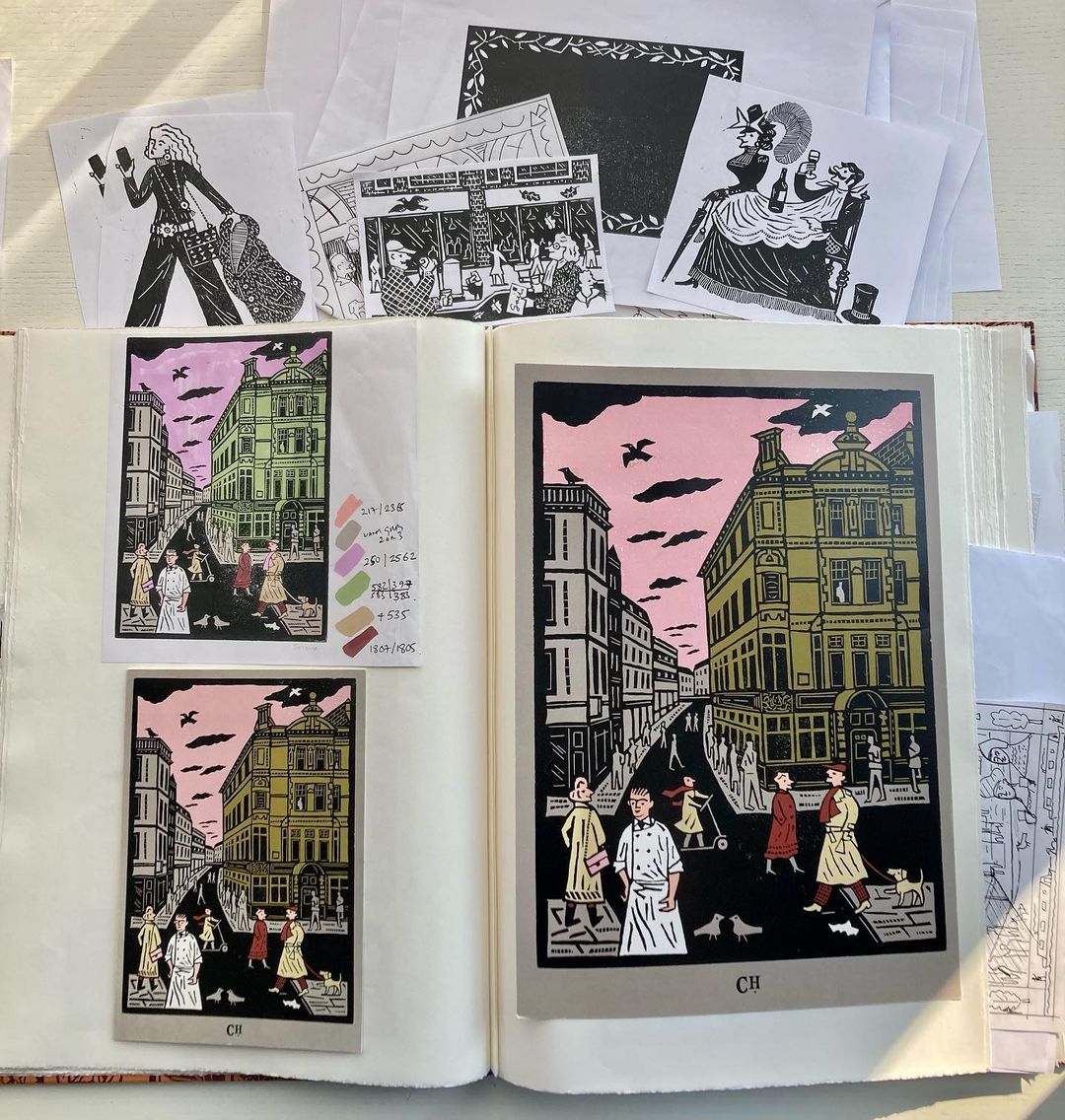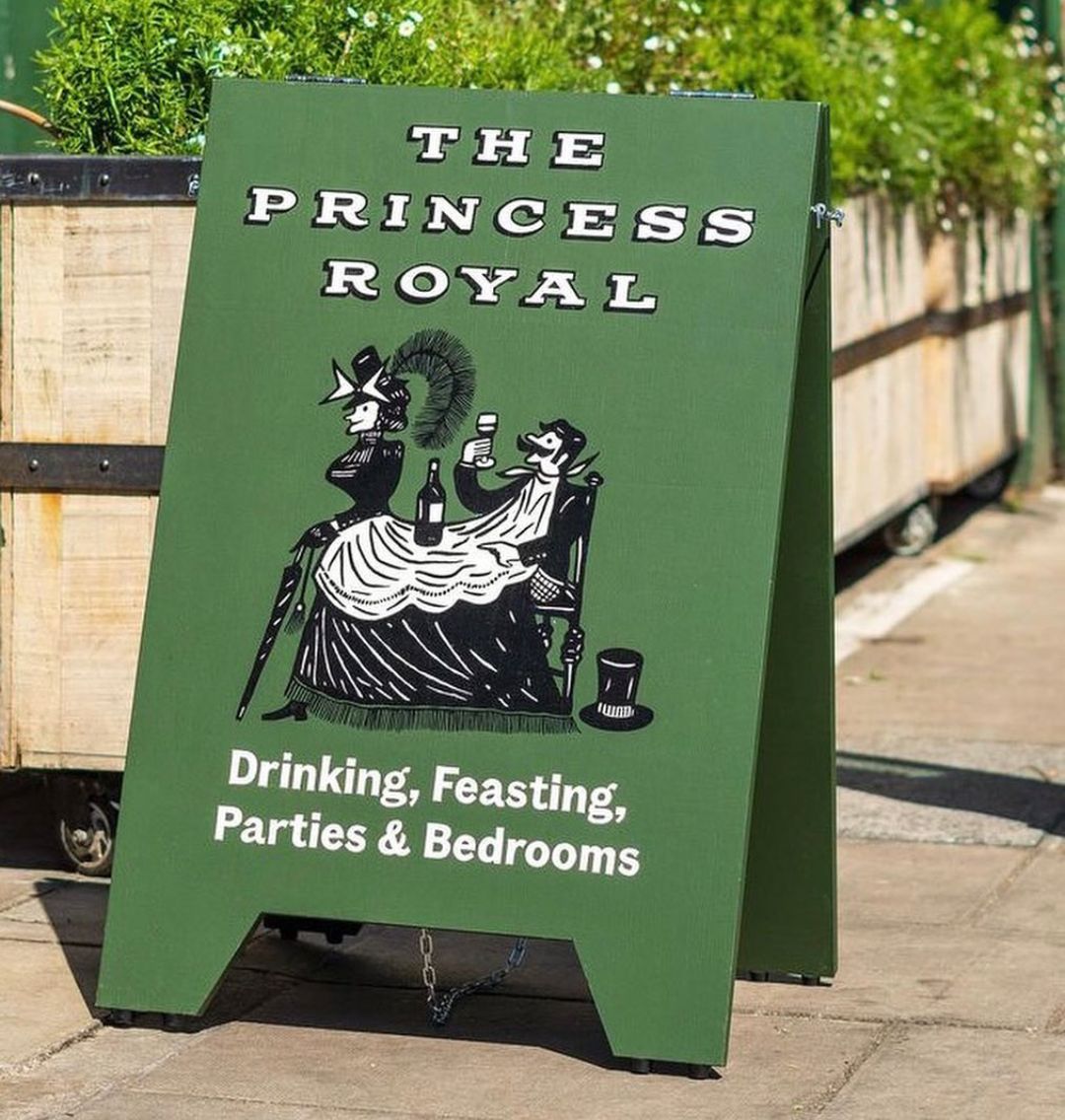 Love what you have seen so far? Discover Christopher's portfolio now!