Artist Interview with Benjamin Wachenje
Benjamin Wachenje has emerged as a prominent artist in the world of portraiture, breathing life into the music and film industry by capturing the spirit of various genres and artists. His journey began with a simple spray can,

seamlessly binding together the principles of paint and graphic design. His artistic vision and ability to capture the essence of music and contemporary street culture have made him a sought-after artist in the industry, seeing him work with notable brands such as BBC, MTV, Nike, Toyota, Microsoft, Virgin Atlantic and Columbia Records, among others. But when he's not busy crafting, you may find him immersed in nature or breaking into a dance!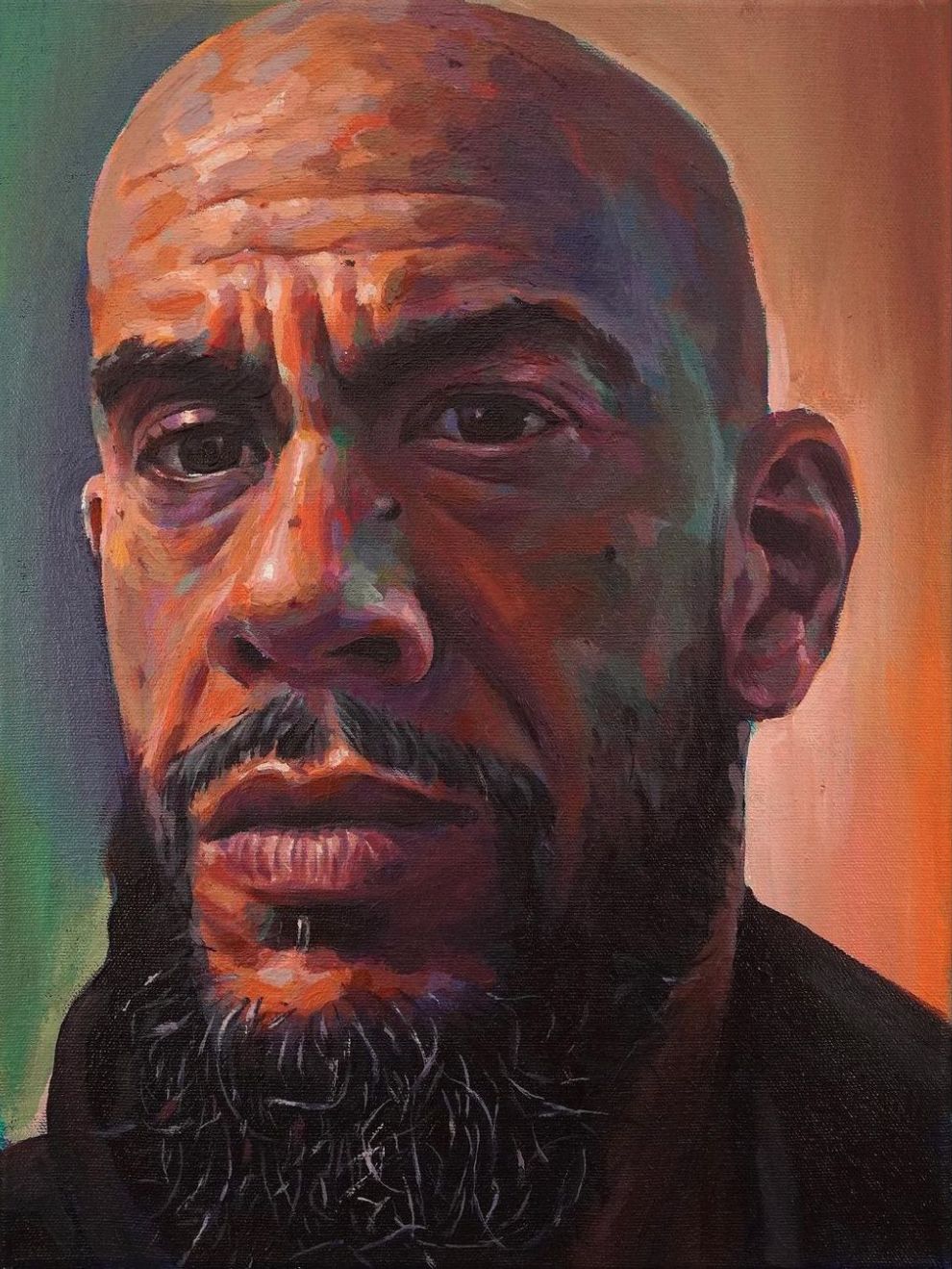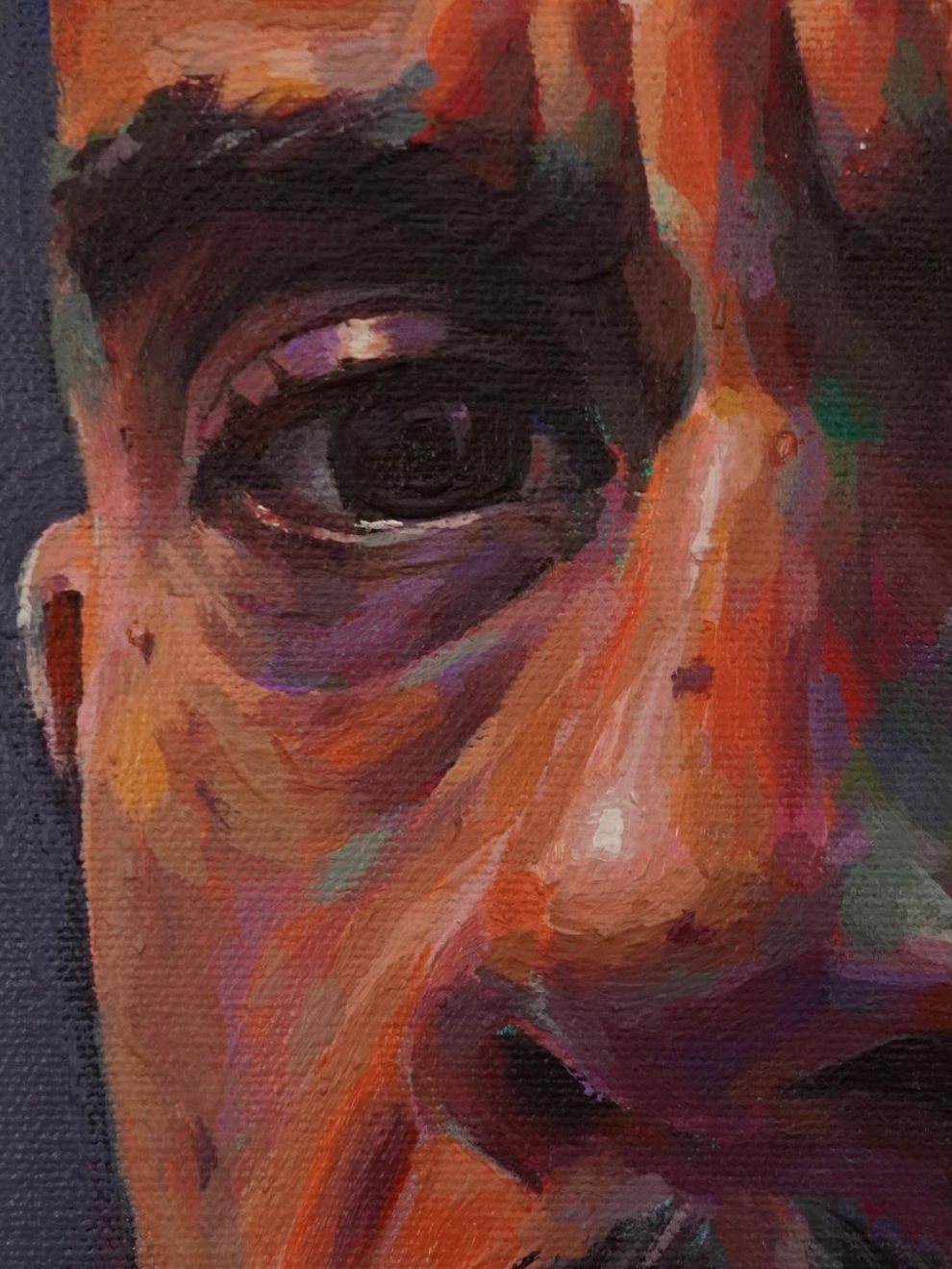 How often do you pick up a pencil?
At least once a week. I still use a pencil to sketch out ideas!
A jack of all trades, you work as an artist, photographer, videographer and graphic designer. What is your preferred medium to explore and why?
I prefer to work as an artist because it's work you channel as a pose to a brief. However, a good illustration brief is second best. I love to shoot film but editing can be a long process that I don't always enjoy.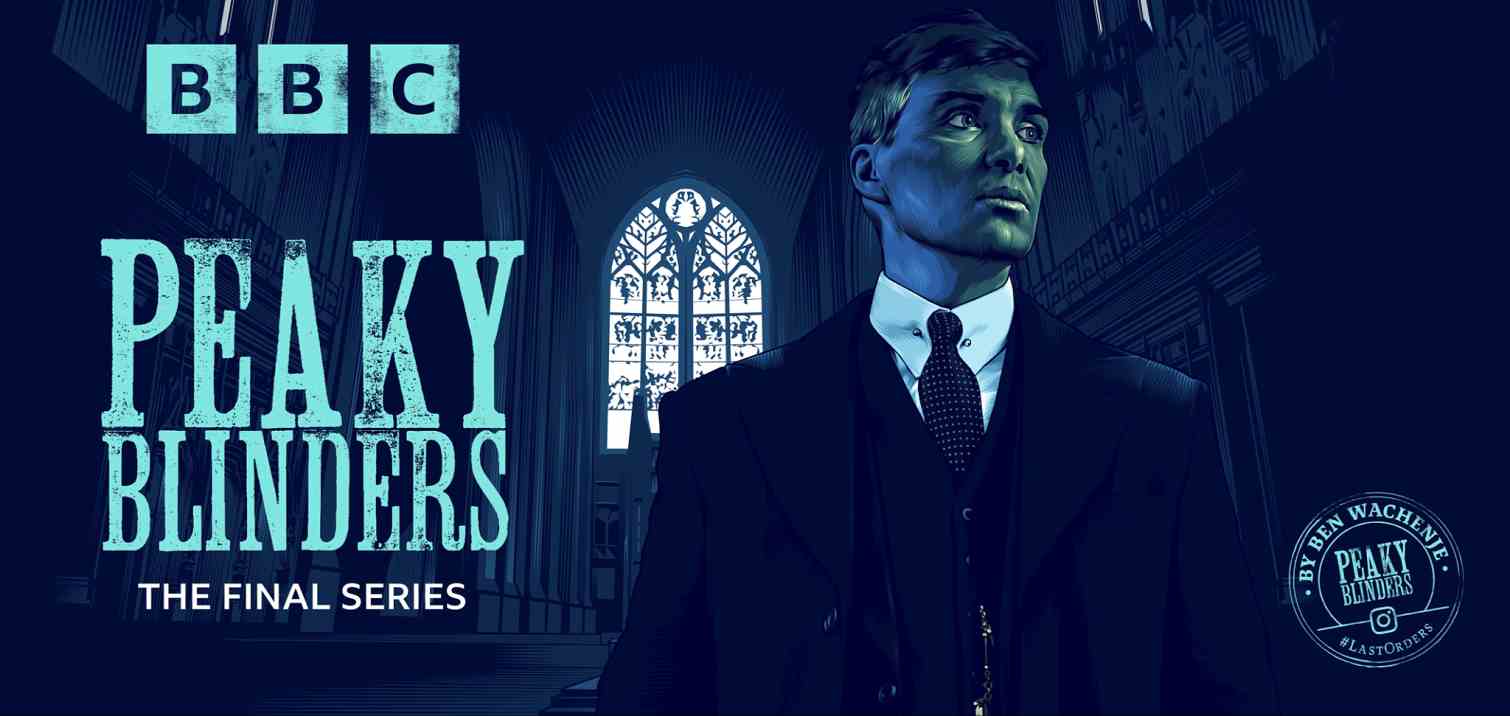 You began your artistic journey as a spray can artist, what was it about this instrument of design that inspired you? How does your style differ today?
Spray paint gets the job done quickly and that was important back in the day before we had designated legal zones to paint. I guess most of all, I love the colours and lighting in figurative spray can art, it's so three-dimensional.
Much of your work has a strong connection with music genres such as Hip Hop, what role does music play in your work?
I listen to very eclectic music when I paint. Jazz sounds so much better with a paintbrush in your hand. Hip Hop is where I found my style. Amapiano music is where it is at for me right now, especially the soulful side of the genre. It's usually sung in Zulu so I don't even know what they are singing about but I know how it makes me feel, and that is 'good'. When I am sharing videos of my work in progress I can't help overlaying Amapiano music, it sounds like, healing and progression.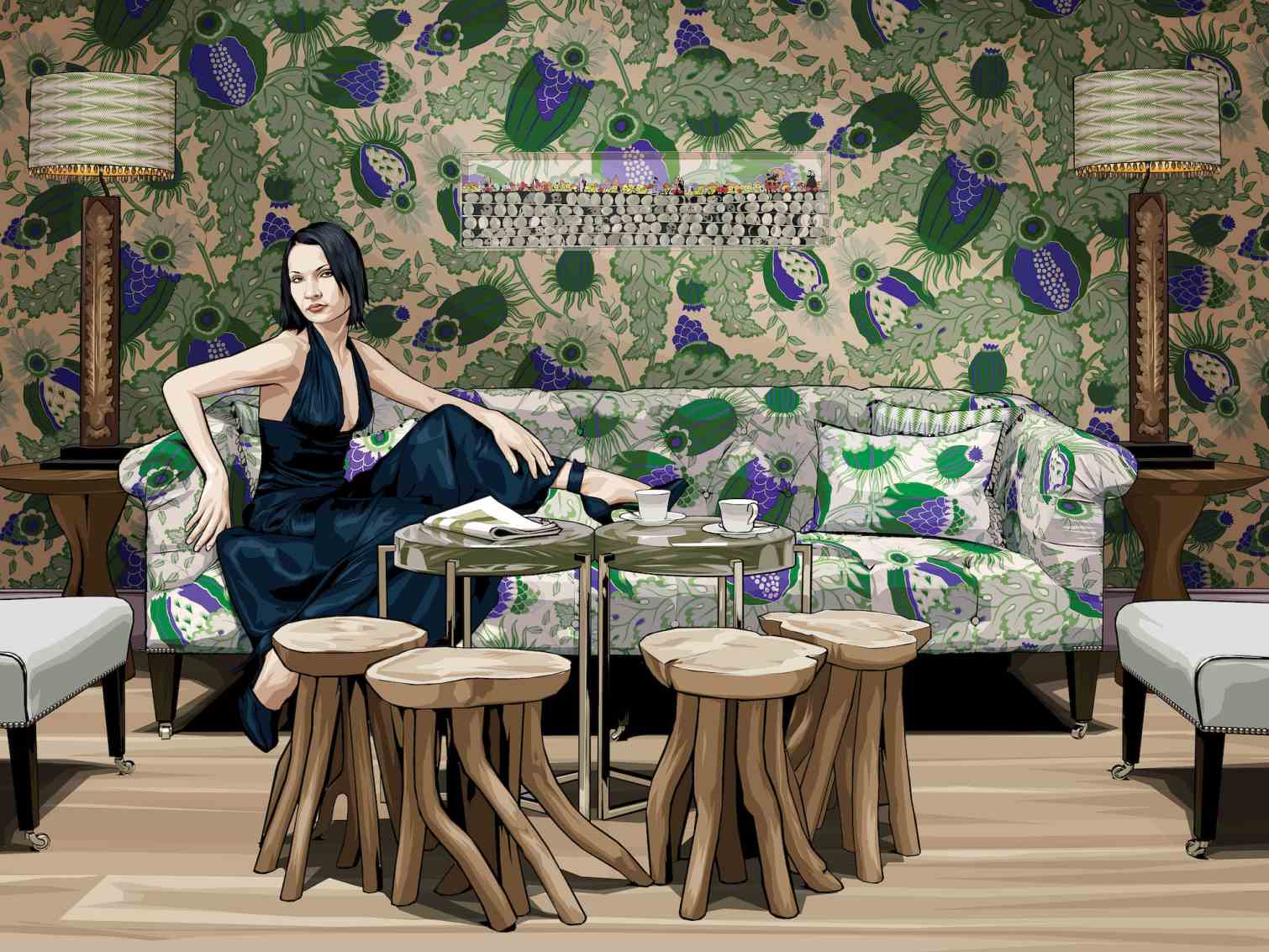 You were just commissioned to create a painting for The Sadler's Wells East Garden at the Chelsea Flower Show, talk us through your creative process and how the commission came to be!
I have been working with the Sadler's Wells Breakin Convention team since its inception 20 years ago. Planting design consultant Alexa Ryan Mills was commissioned by Sadler's Wells to create a Breakin convention-themed garden for the RHS Chelsea Flower Show and when she asked Associated Director Jonzi D who to collaborate with, he put me forward. I used repurposed materials that I found at a nearby dump and set to work creating a mixed media piece using wood and acrylic paint. It was the largest acrylic painting I have produced to date, so I needed a big space to create it. I worked at the community space that I helped to build in 2019, the Brixton Street Gym.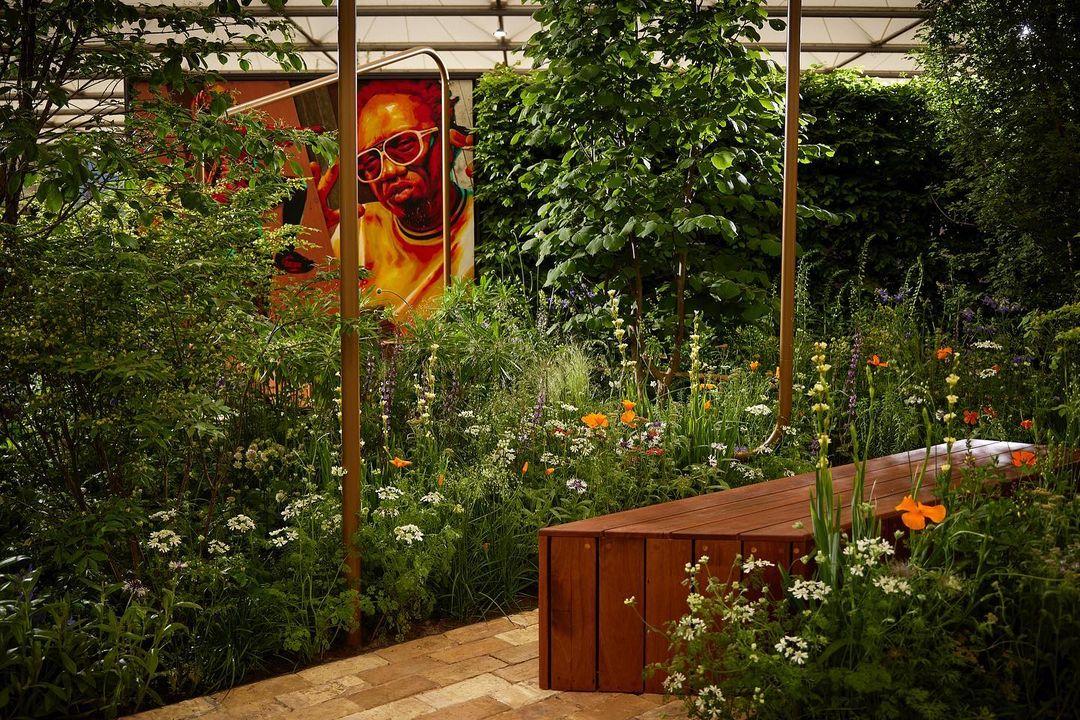 How has your cultural background influenced you and your work?
I think my work is a reflection of my dual African and European heritage. I love Renaissance art and the Impressionist movement as much as I love West African sculpture and mask-making. But ultimately I would like to create work that speaks to all and gives positive energy that transcends what I consider superficial delineations.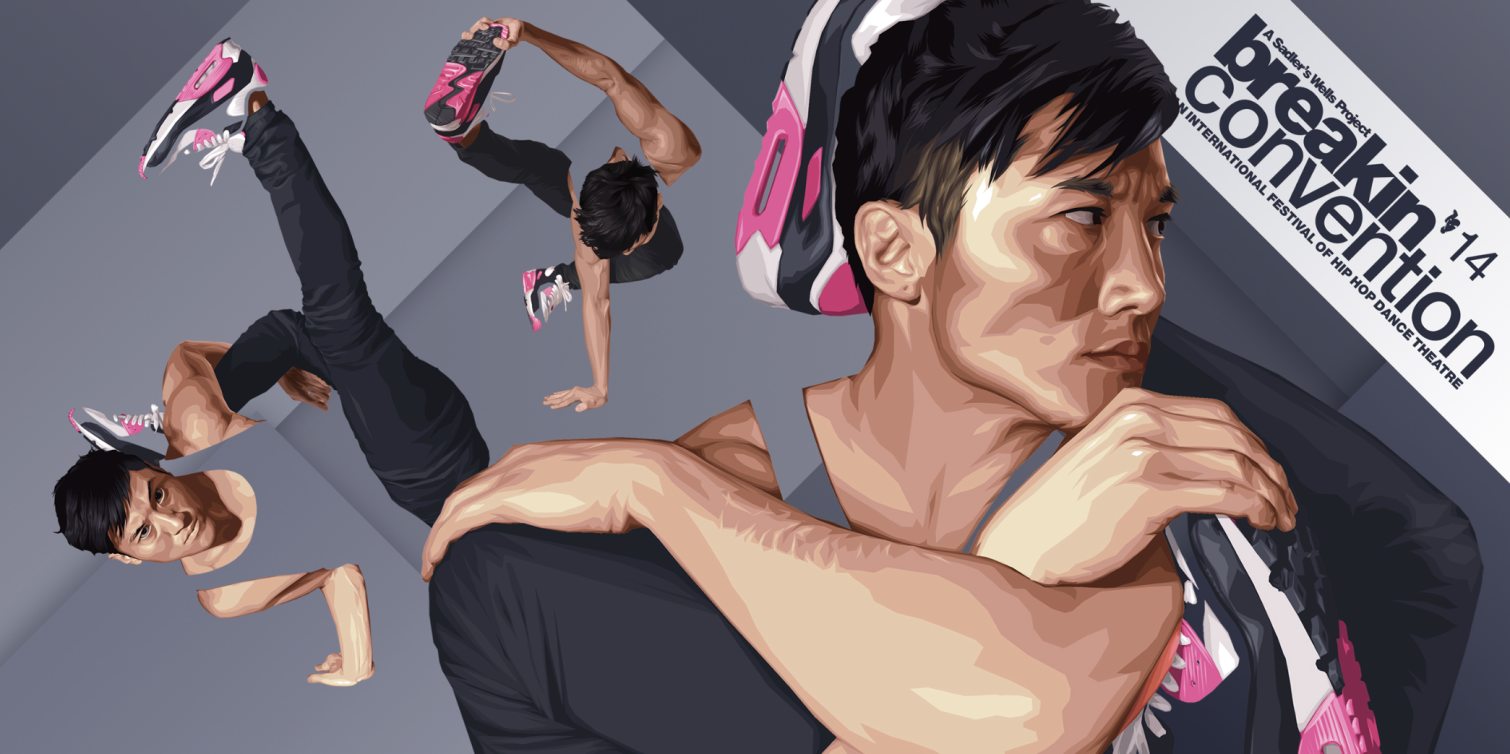 We love your portrait illustrations, what's your secret to making them so compelling?
My preferred style of illustration is based on lino cutting and wood cutting. The mark-making and direction of tonal lines are shaped to map facial contours and vibrantly coloured for maximum impact. Every single line is drawn in Photoshop using the lasso tool. I keep a layer for every colour and sit the line-work on top just as you would do with conventional print-making practices. It's very painstaking work but there is a satisfaction in sticking to the task when it all shapes up in the end.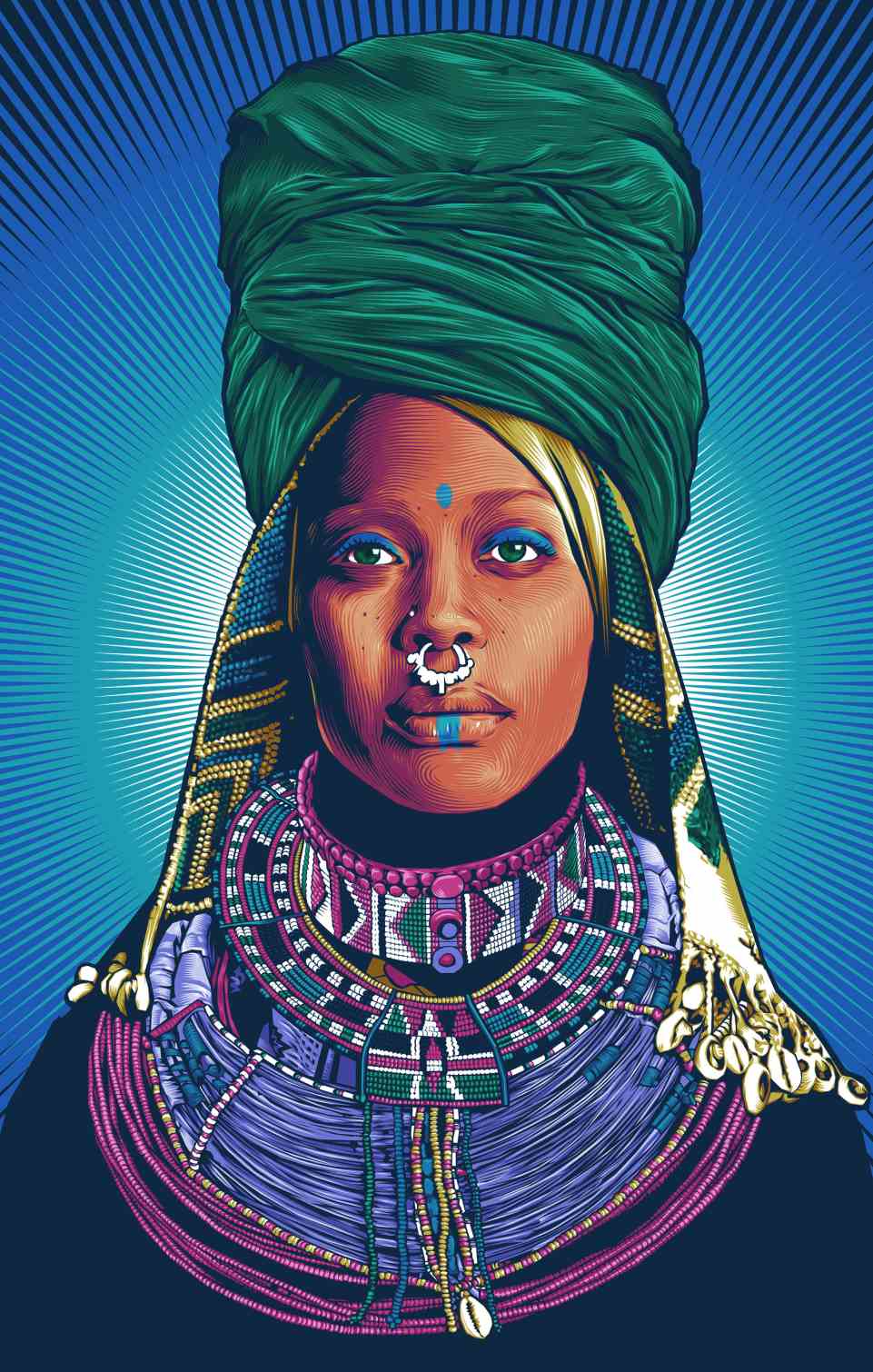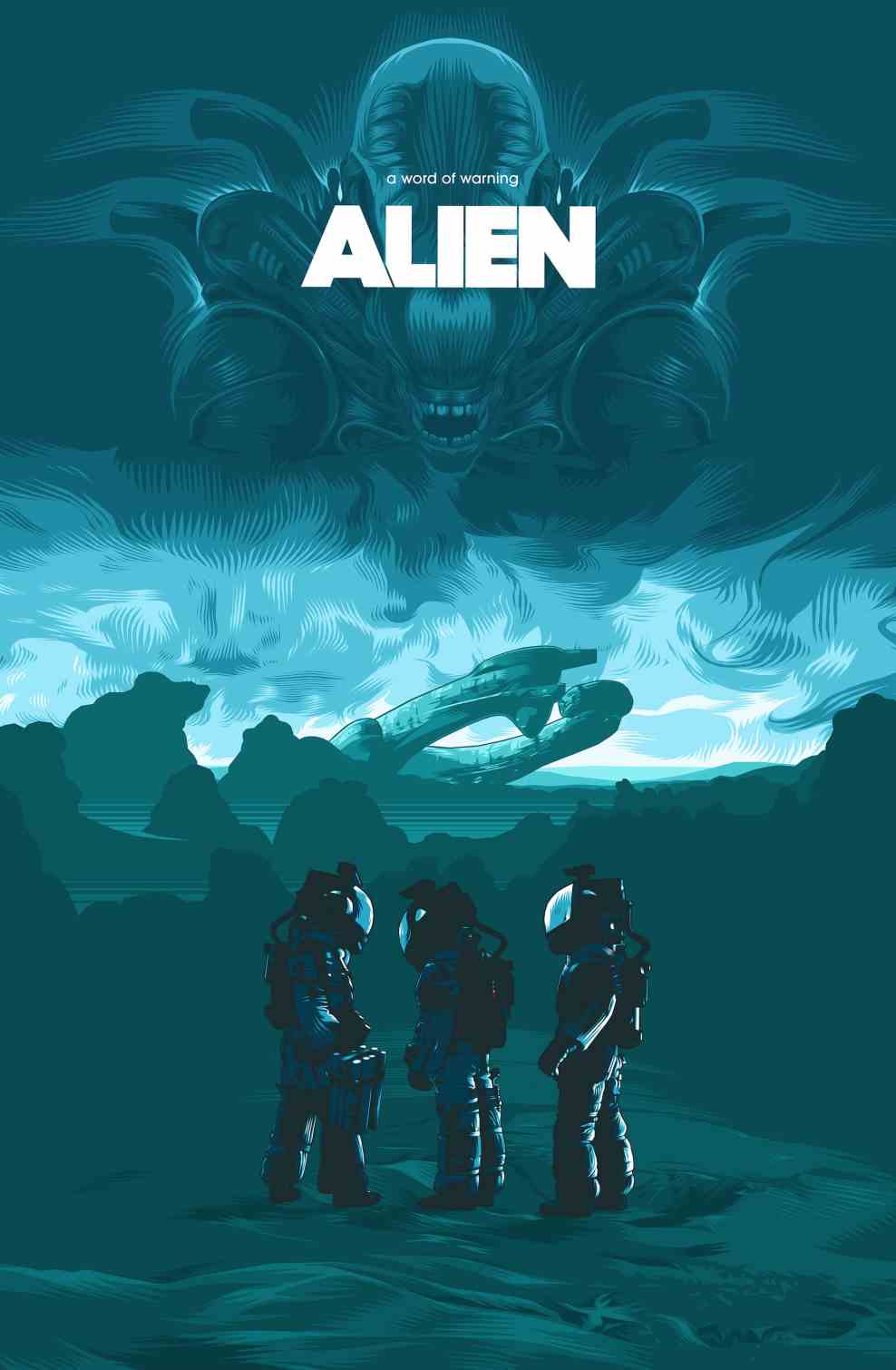 What are you doing when you are not sitting in the chair, pen to hand or hand to a computer mouse?
When I'm not working I like to be in the local park enjoying nature, I love wild camping and hiking too. I still work out regularly at Brixton Street Gym. I Dj Amapiano just for fun and even though my steps need work, I love to dance. When I am not working on a commission I do enjoy creating art from the heart too. Painting, sculpting or illustration, whatever moves me from the inside.
Spot Benjamin below (right) holding an aloe vera plant, against a beautiful backdrop of the Goma Congo where he was doing charity work at an orphanage.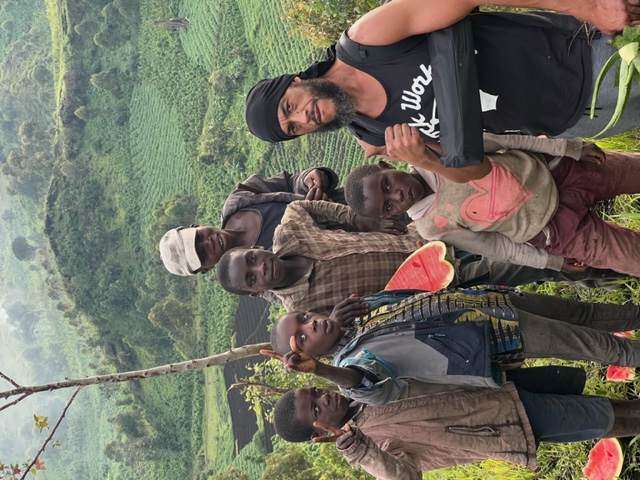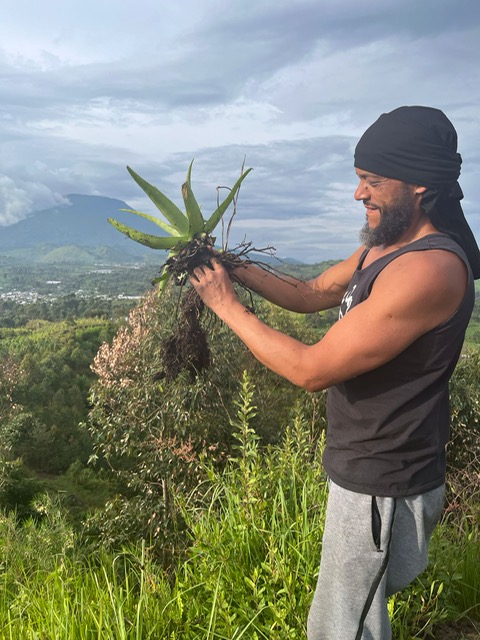 Feeling inspired? See more of Benjamin's brilliant illustrative work over in his portfolio now!