Getting Festive with Andy Singleton
Andy has enjoyed an incredible year of creativity. He was awarded Fenwick's Artist in Residence for 2022, bringing with it beautiful window displays, beauty bags, in-store creations and a magnificent Queen's Jubilee portico. Now, as the year draws to a close, Andy has been busy again with the brilliant team at Fenwick designing this sumptuous advent calendar, as well as a Ribbon Tree for Harewood House and a massive paper peacock for

Waddesdon Manor,
rounding up a year of highly creative and vigorous collaborations.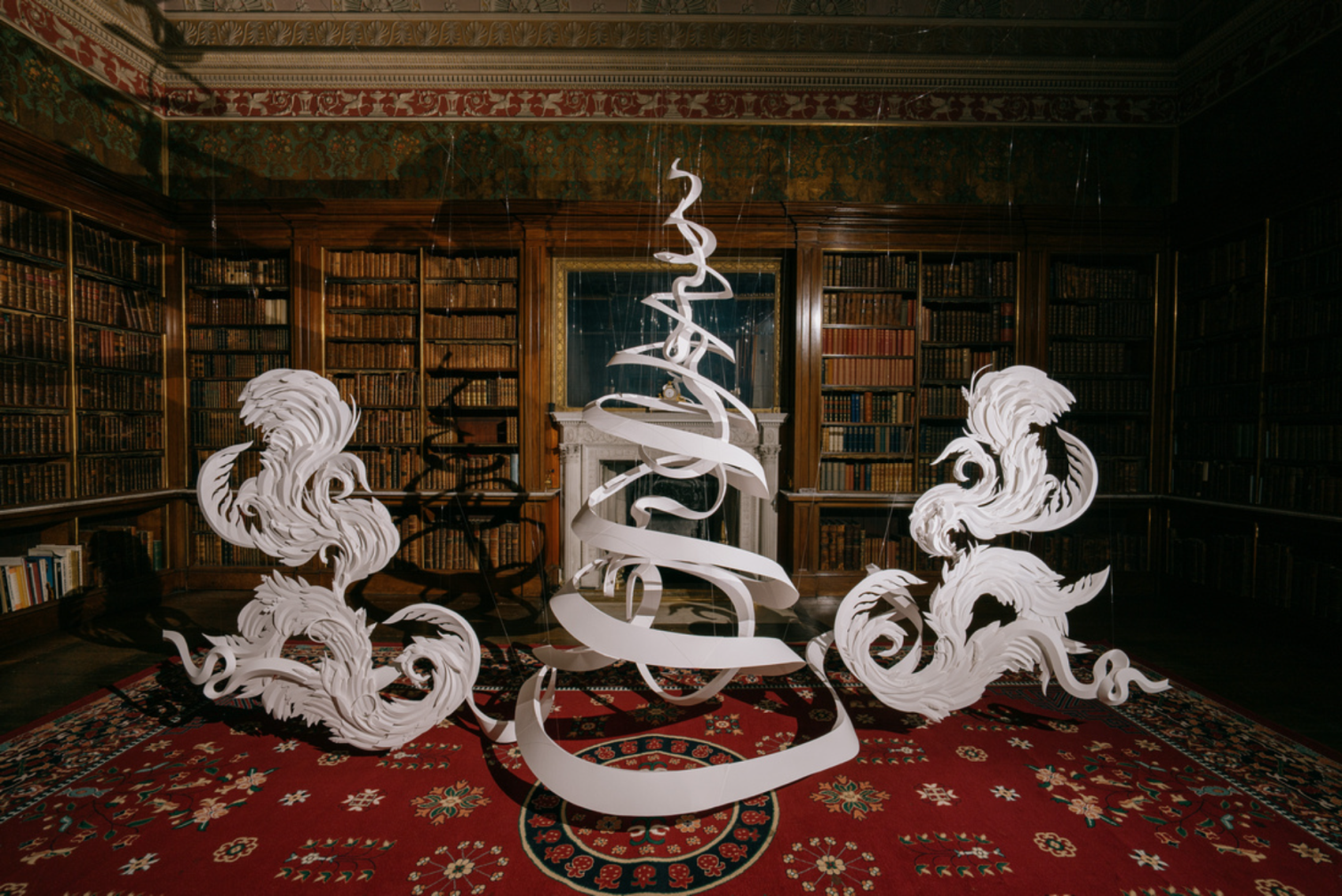 The Ribbon Tree
Whilst some thrive on the concept of a traditional Christmas, the exhibition 'Long Live the Christmas Tree' draws its creativity from the unconventional. Held at Harewood House in West Yorkshire, the exhibition saw eleven artists come in and curate their own "traditionally untraditional" Christmas tree, drawing inspiration from the country house which as you might imagine, is rich in decor and history.
Andy Singleton's untraditional tree takes the form of a spiralling ribbon, unwinding in mid-air. The design is complete with two adorning sculptures, lavishly crafted out of nothing but paper. The exhibition is open to the public from the 12th of November to the 5th of January 2022.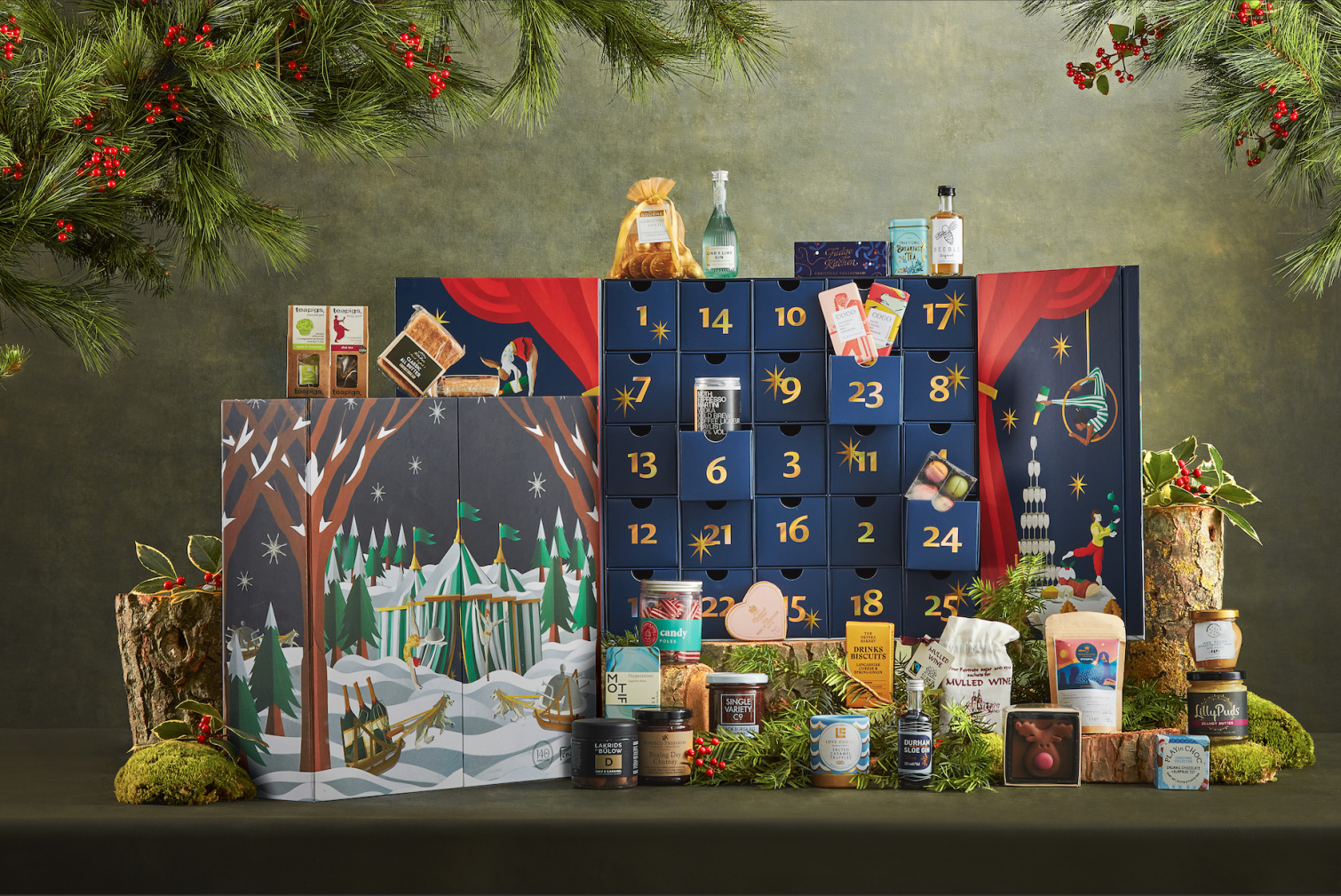 Fenwick Advent Calender 2022
See Andy Singleton's illustrations on the Fenwick 2022 advent calendar. To celebrate its 140th anniversary, Fenwick launched one for the foodies and one for the beauty enthusiasts.
The beauty calendar includes products from Charlotte Tilbury, Dr Barbara Sturm, Molton Brown and Clinique, whilst the food calendar offers products from Teapigs, Durham Distillery and Fudge Kitchen.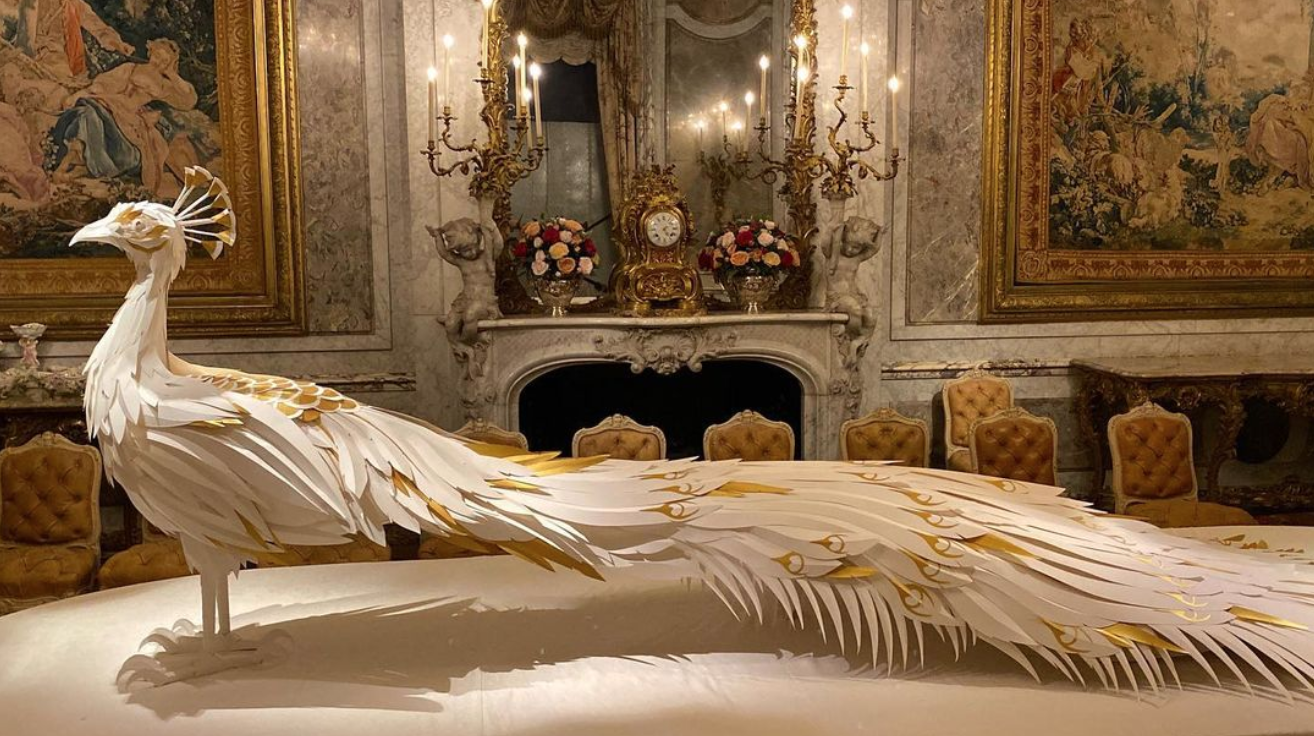 This elegant masterpiece was crafted for Waddesdon Manor as part of their stunning 2022 Christmas decorations for the Manor House and was commissioned by Jane Le Bon.
The Peacock takes centre place in the ornate dining room of the Manor House which was built by the Rothchild Family. The peacock, including its tail, is four meters long, 1.4 meters high and has 150 individual feathers in the tail.
Check out Andy's portfolio now...