The Goat of Trainer Drops: Alchemy Studios
2023 has been a blast for the team of talented 3D and 2D motion designers that make up Alchemy Studios. Their fierce affection for Nike trainers and unmatchable expertise in creating looping animations have scored them clients such as Urban Outfitters, Clarks and Ronnie Feig, this year alone. Executive Producer & Partner, Andrew Milner, lets us in on how they make their magic. Keep reading to find out!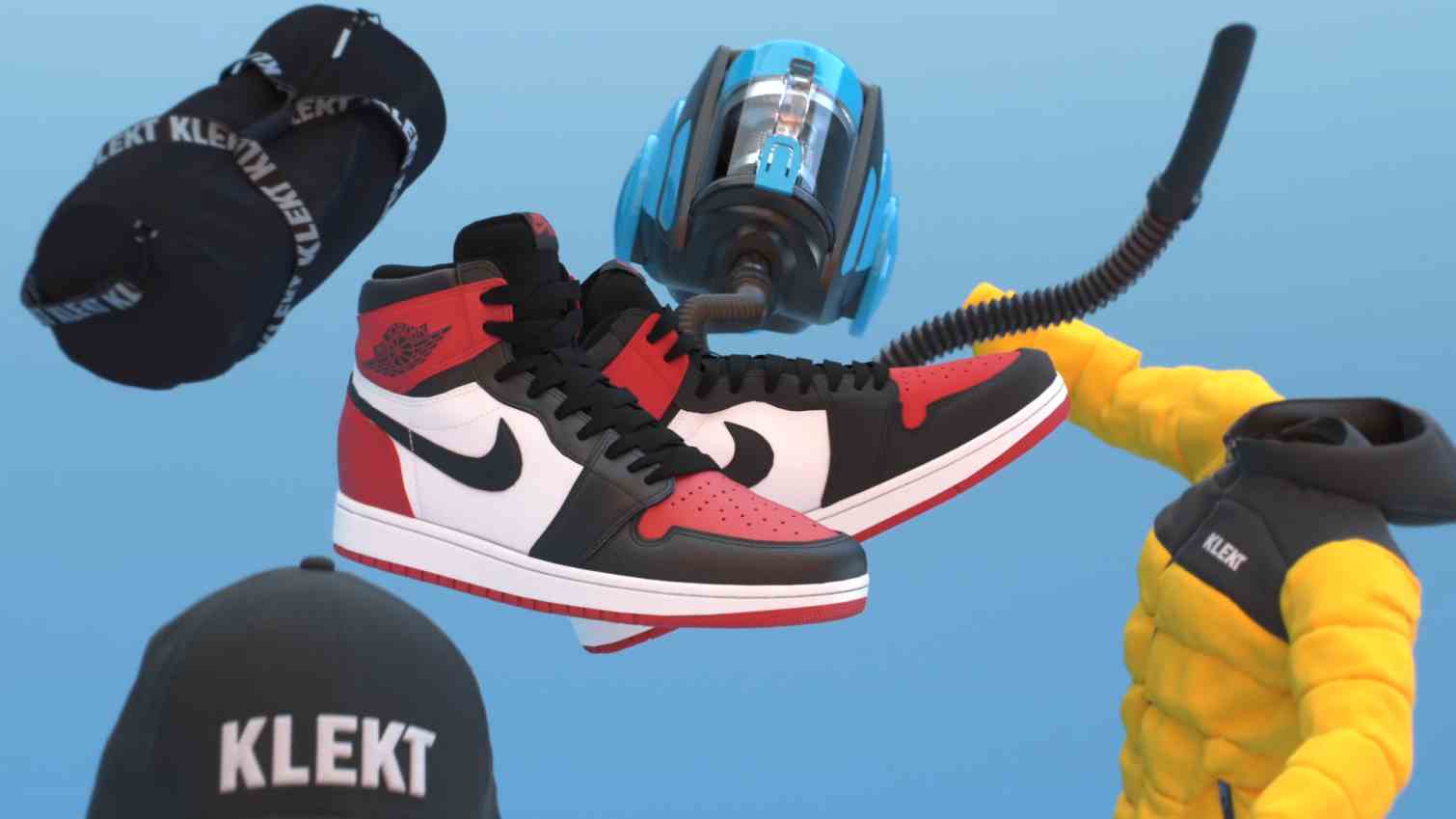 We can see you've been busy! One of your recent projects was for Fifa. Having worked with Fifa previously how did this project differ and what were the challenges you had to overcome?
In the build-up to the 2022 World Cup Alchemy created a series of promotional social content animations for FIFA. Off the back of their success, the social team over at FIFA asked us if we had any ideas for a wrap-up video for the World Cup. We jumped at the opportunity and started ideating some themes!
The main difference between our previous work with FIFA and the 2022 wrap-up was that we would be building this piece as the tournament was happening. So planning a narrative, building our assets and any advanced planning was out the window, which was a major challenge for us. Even narratives that looked likely changed within an afternoon of football, so remaining fluid and holding our nerve was key. The relationship that we built with FIFA over the previous year's jobs was so important in this project because it meant they had creative faith in us!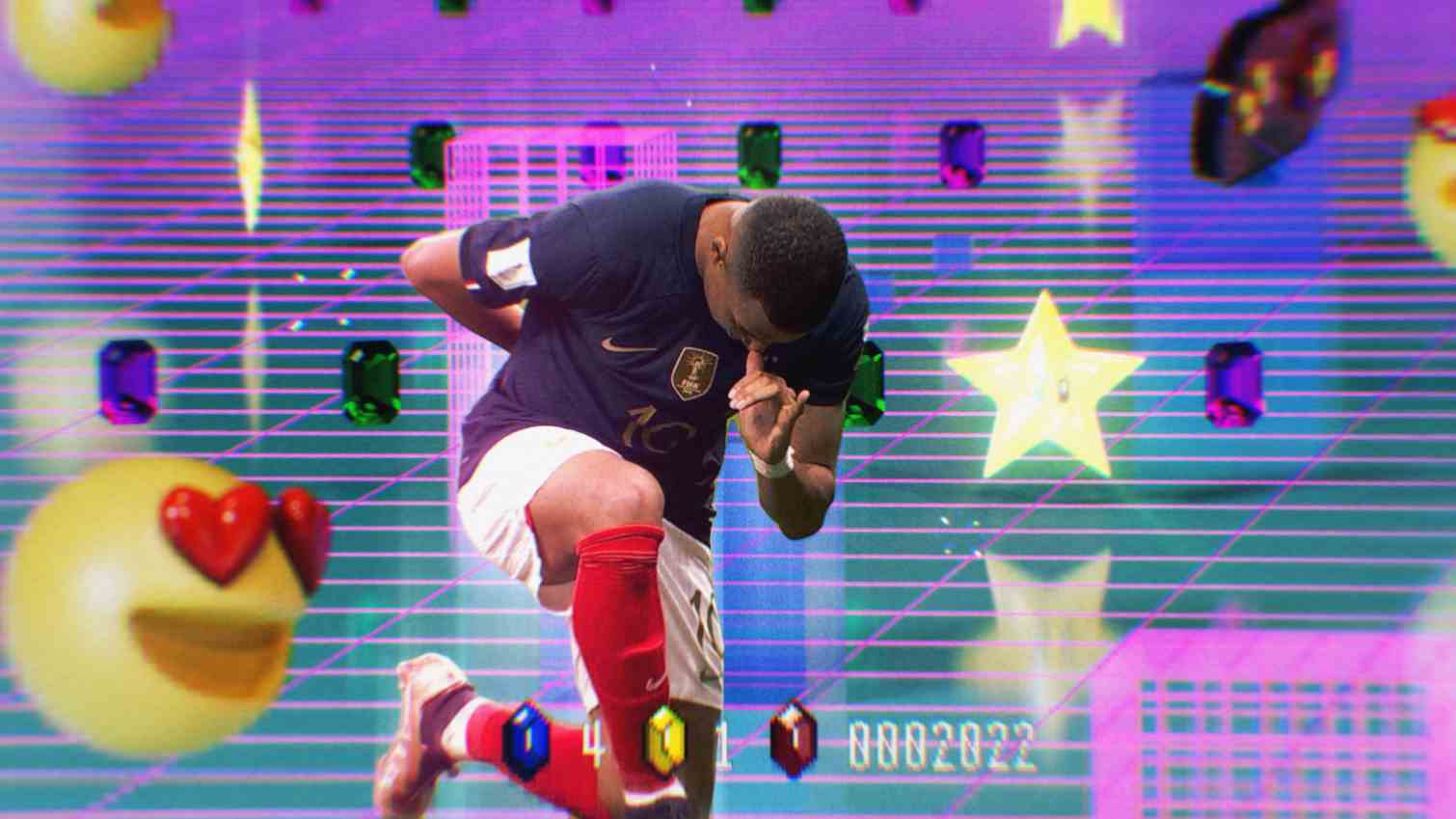 We love the multi-textural effect seen in your ongoing collaboration with Urban Outfitters which sets off a fresh and vibrant feel, tell us more about your creative process and use of collaging here!
Urban Outfitters contacted Alchemy after seeing our 3D looping animation project we had posted on Instagram and Linked-in, based on our love for Nike sneakers. The Clarks piece was inspired by the collaboration between Clarks and the legendary shoe designer Ronnie Fieg. We wanted to mash up the Somerset, UK-based shoe brand Clarks with the high energy of Ronnie Fig's home city of New York.
The hand-crafted, heritage feel of the shoes with their suede panelling and rubber crepe sole felt so textural in nature that a 2D collage approach to the animation made the most sense to us. To achieve this we built a mini green screen set in our studio and photographed multiple angles of the shoes spinning on various axis'. Then in After Effects we stitched these images together on 2s (12fps), keyed the footage from the green screen and then added some random movement to enhance the hand-crafted aesthetic.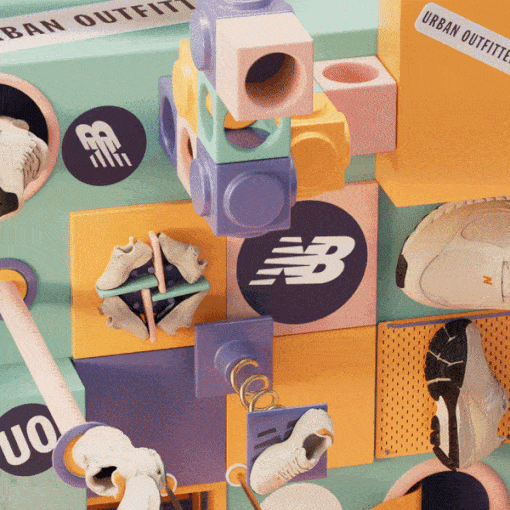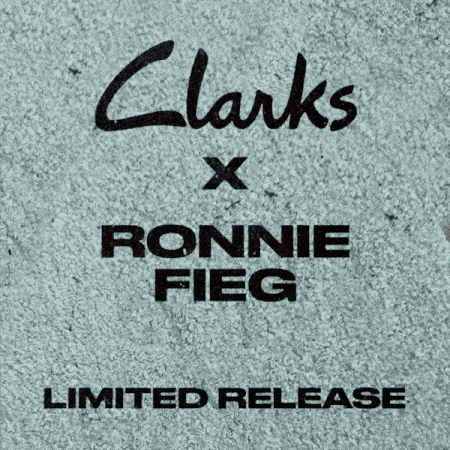 What is the secret to crafting effortless looping videos?
Our process for creating sick loops is... Planning! Whether we are crafting a 3D or 2D animated loop knowing your time length is essential. When creating a 3D looping scene, take our Nike room loops, a little bit of maths to offset the scale and rotation is needed.
Get inspired over on their portfolio now...