New Signing: Say Hi to Alchemy!
What better way to see the new year in than with a spectacular new signing? With great pleasure, we open our arms to the London-based motion design studio: Alchemy. No strangers to the art of animation, these 3D and 2D design experts have landed themselves clients like Astro Gaming, Foot Patrol, New Era and Disney. With ambitions for the future and jolly tales of the past, Andrew Milner, Executive Producer of Alchemy, tells us how it all began over a pint in East London.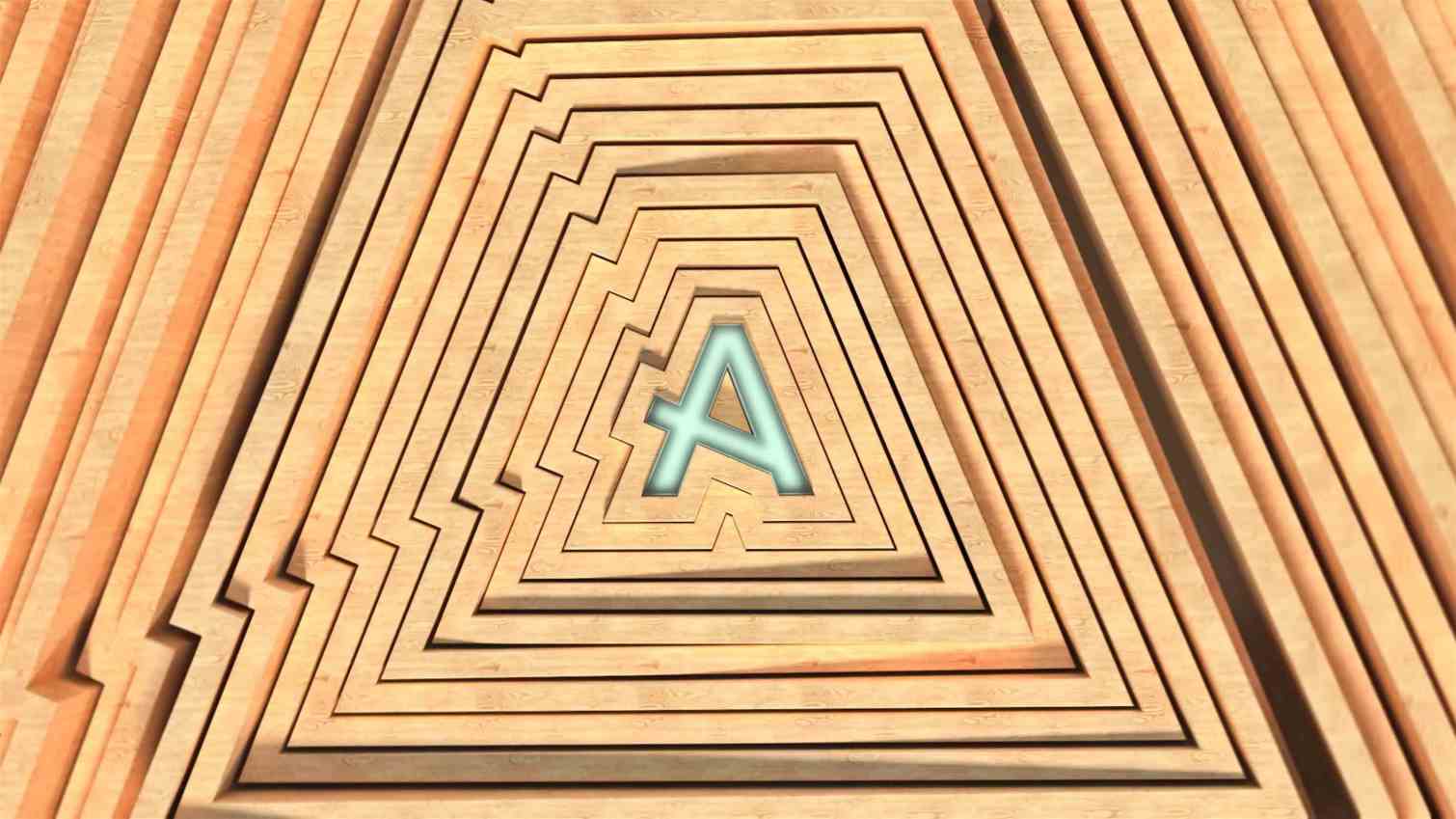 What makes an animation an Alchemy animation?
Oooft. Good question and a tricky one to answer as we're not a studio that believes in having a set style! From having both 2D and 3D skillsets among our designers, we think there's an element of mischief and surprise that unifies the studio output and brings visual pleasure to the viewer. At Alchemy we believe the more curious you are, the more enjoyment you will get from our work. Our best work is a result of our belief that creativity isn't a straight line. Often with animation and motion, there's a view that you need to have to know the answer from the get-go. We try and keep our process open and collaborative so that the magic can come through the act of making, and not force ourselves to have all the answers from the beginning.

What's the story? How did it all begin?
Like most good stories it all started in a pub 5 years ago… the Duke of Wellington in Haggerston to be precise. Well, actually that's not true. It started before then when Pete and Sam met about 10 years ago while working at a studio in Dalston and enjoyed working together. They kept in touch and often bumped into each other on the freelance scene in London.
Actually, scratch that. It probably started about 20 years ago when Pete and Milner met on a beach in Faliraki through mutual friends they both had in Loughborough. Anyway, back to that pub. Sam and Pete were working together as a freelancer duo with a big TV production company producing work on a documentary about the history of Motown. New offers were coming, so they decided to set up a proper shop studio and needed someone who knew how to use Excel. Andrew joined as Executive Producer with Sam and Pete taking up the roles of Creative Directors and, just like that, Alchemy was born.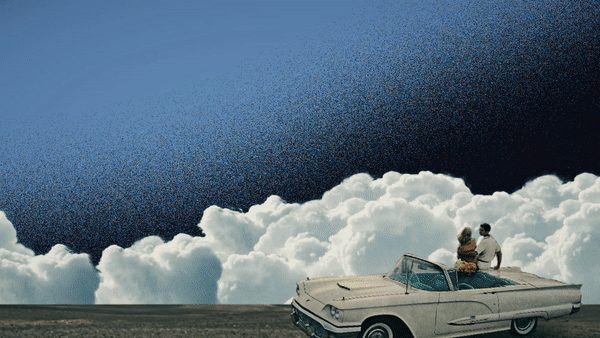 What would you say is the mantra of your studio?
Bringing visual pleasure to the curious.
How often does your process begin with picking up a pencil? We would love to hear how you develop from the initial idea to the final outcome.
Never!
The starting point for us is often some good old-fashioned deck research. Some good kick-off chats with the client often unearth lovely insights and starting points. Then we like to scour the wider cultural world for refs – might be existing motion pieces or other areas of art and culture. Sharing some initial visual inspiration with the client can be a handy way of gauging what they do and don't like – and often knowing what they don't like is more helpful than anything else.
After that, it's a little bit job dependent. We've been known to dive straight into an early WIP and get something blocked out in After Effects or C4D first. Or we might put together a few detailed style frames so we can get a sense of the finished look. Or it could be a well-polished animation test. It really depends on what we think the brief and script need and how we think we best move forward.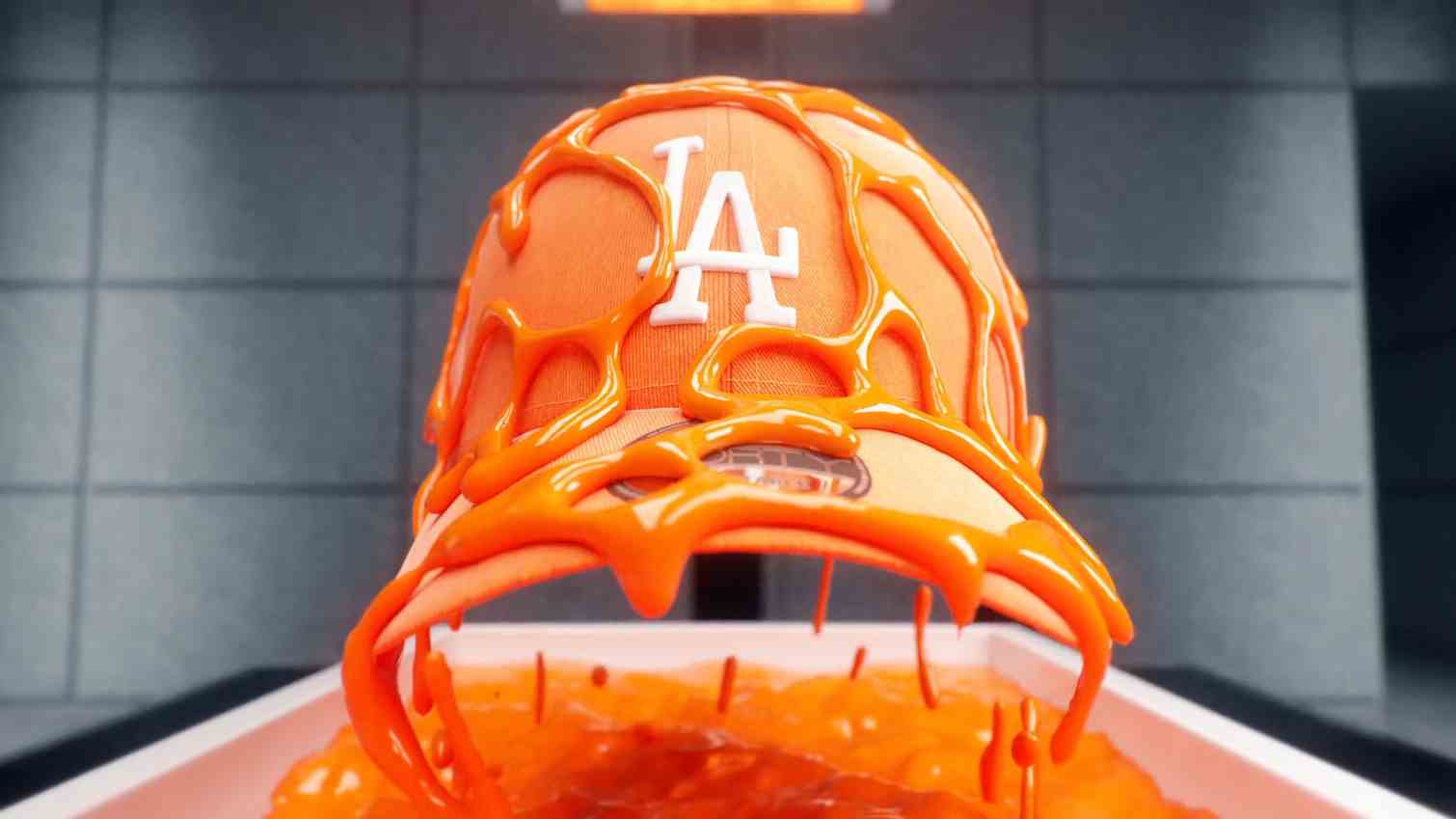 Alchemy has created animation ranging from product launches to advertisements to TV. We love the playfulness that flows from each of your creations. How do you maintain this element when working on a wide variety of campaigns?
It's important for us to always recognise that our best work comes through the act of making it. We try and stay agile and that's often because those slightly leftfield, playful ideas or visual flourishes, come about through serendipity or happenstance. We also believe in the power of the collective to keep things fresh. The lead creative on a project will need to be very deeply embedded in it and so we have regular studio reviews of live projects to ensure those not involved can add suggestions and value and bring a viewpoint that's fresh and from an outside perspective. You often land upon the unexpected by throwing around ideas and suggestions.
Name another artist with whom you would love to collaborate.
The current number one Studio Sonos favourite is a musician called Fred Again. We love how his music is built on different layers and influences, so we would love to do a music video or visuals for him.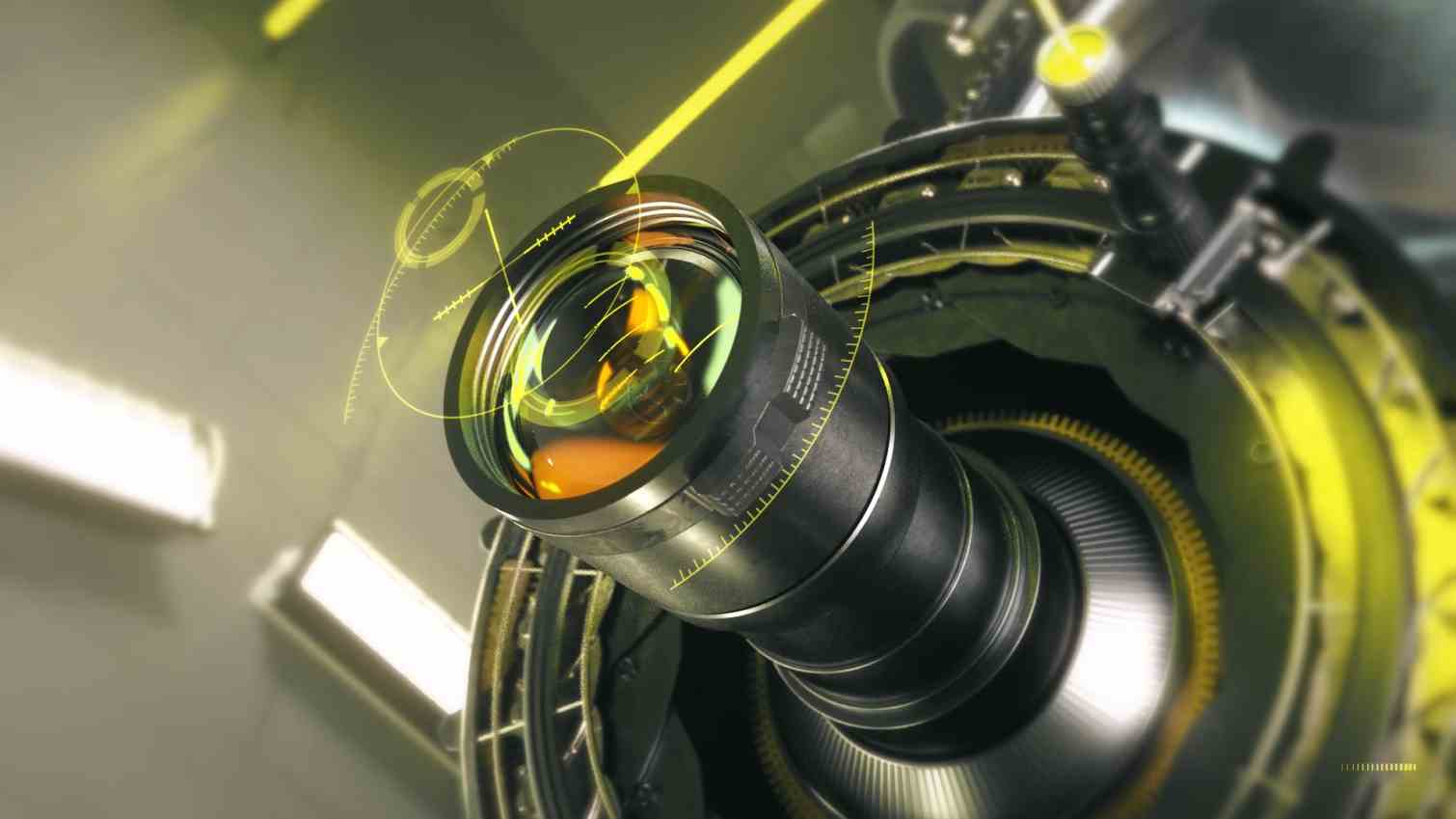 To celebrate your fifth anniversary you put together your first-ever reel, packed it full of our favourite projects. Can you tell us about them?
One of our favourite pieces of work in the reel is our advert for Klekt! It ticks the box of being technically spot on whilst having that element of fun and unexpectedness that we love to see in motion work. The script was about Klekt bringing their used sneaker service to life, and visually it was a blank canvas, which meant we had a huge input into the creative process. We had lots of fun building Rube Goldberg-type machines that demonstrated how they clean and authenticate the sneakers and the only technical challenge we faced was that we were keen to do the whole thing in one shot!
Another all-time favourite you catch a glimpse of in the reel is the mighty sneakers. Over the past 10 years, we have had the pleasure of modelling and animating some of the most iconic sneakers.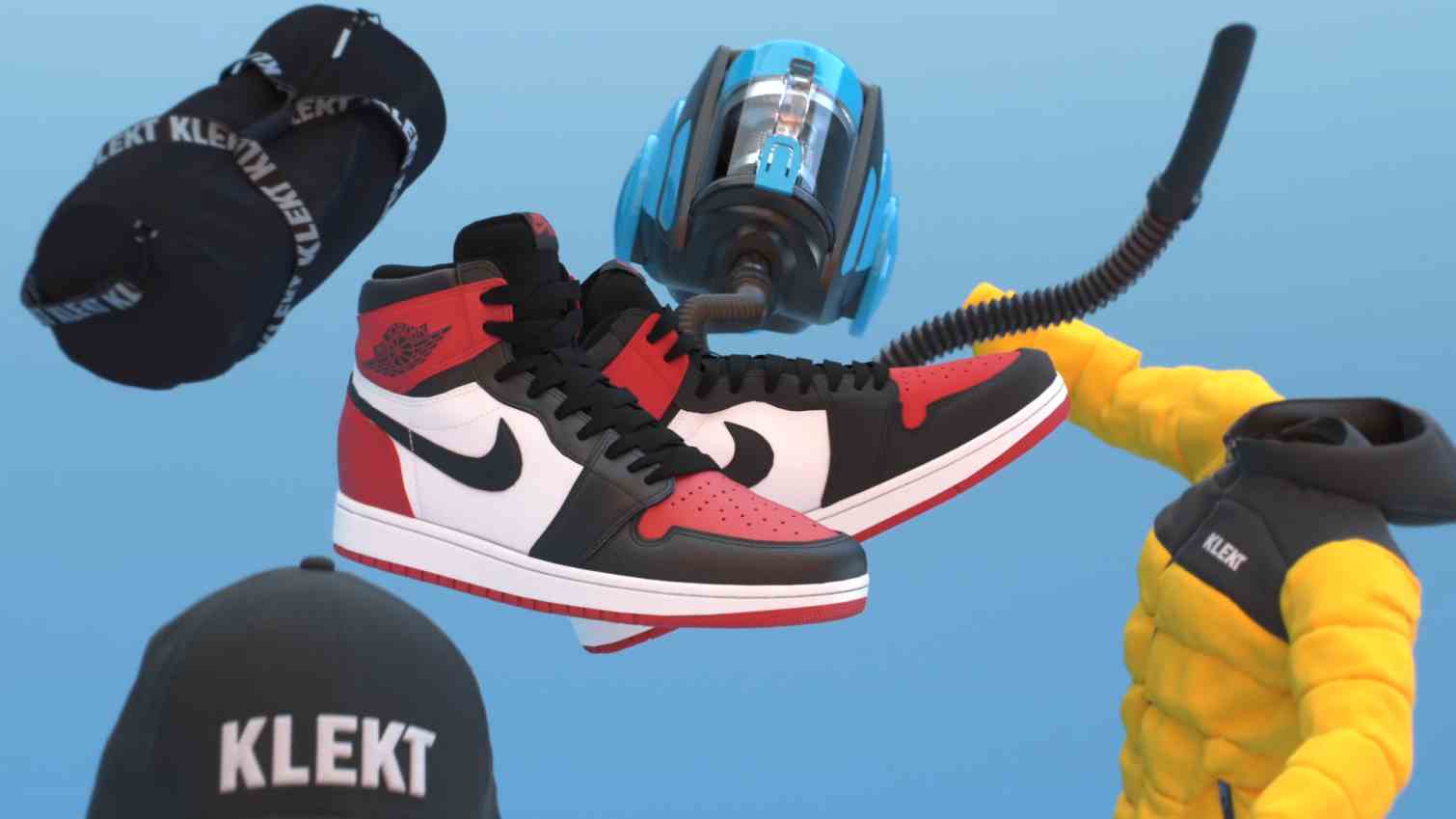 To see the magic of Alchemy for yourselves, head over to their motion portfolio now...