A Year in the Life of Fenwick's Artist in Residence
Paper artist Andy Singleton was delighted to be crowned the coveted Fenwick Artist in Residence.
Fenwick is a renowned chain of independent department stores in the UK, established in 1882 by James John Fenwick in Newcastle. Andy created a mesmerising circus-themed window display which was rolled out across all stores to celebrate their 140th anniversary. Additionally, he crafted an array of unique beauty bag designs which marked significant dates in the calendar year. Seasonal pieces such as two advent calendars filled with luxury products completed his collaboration.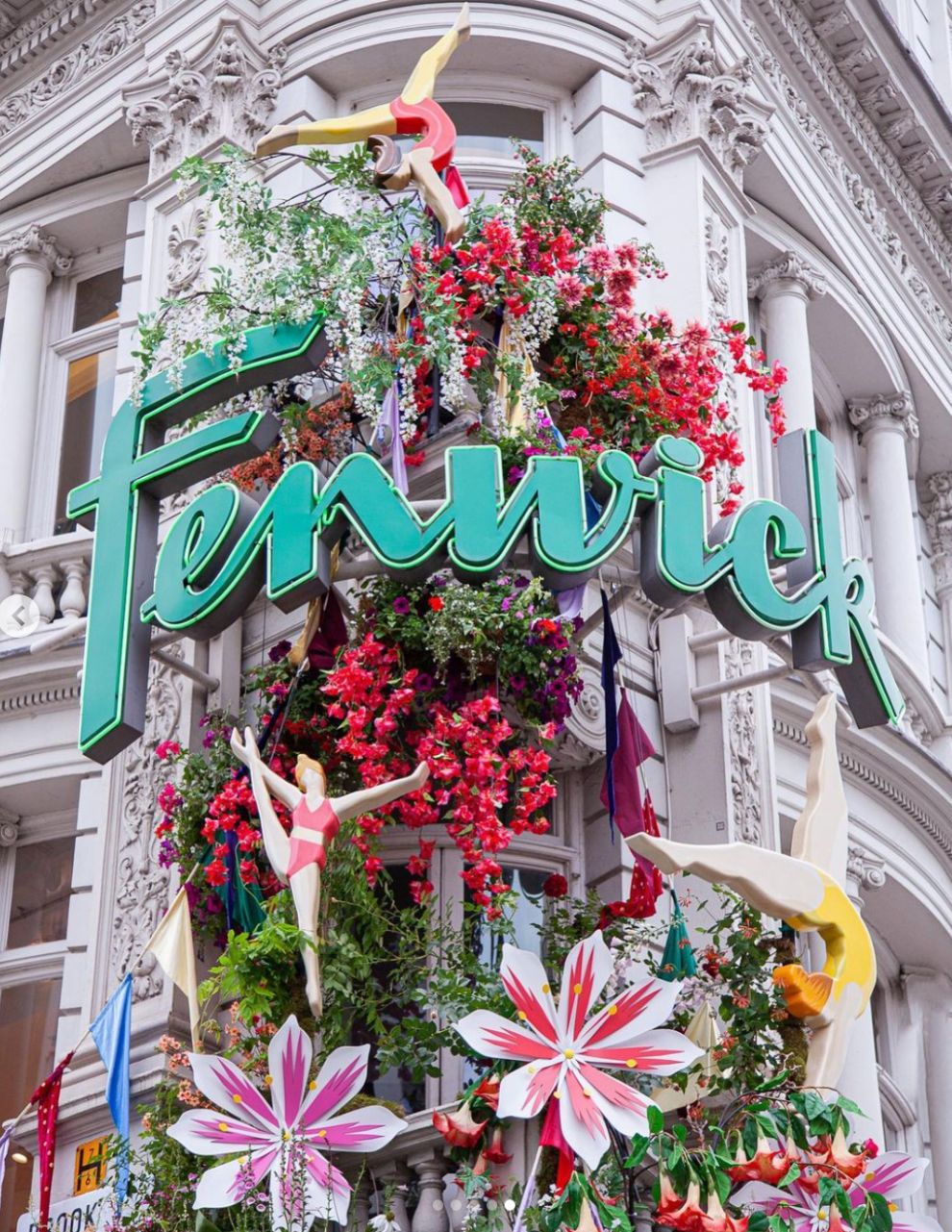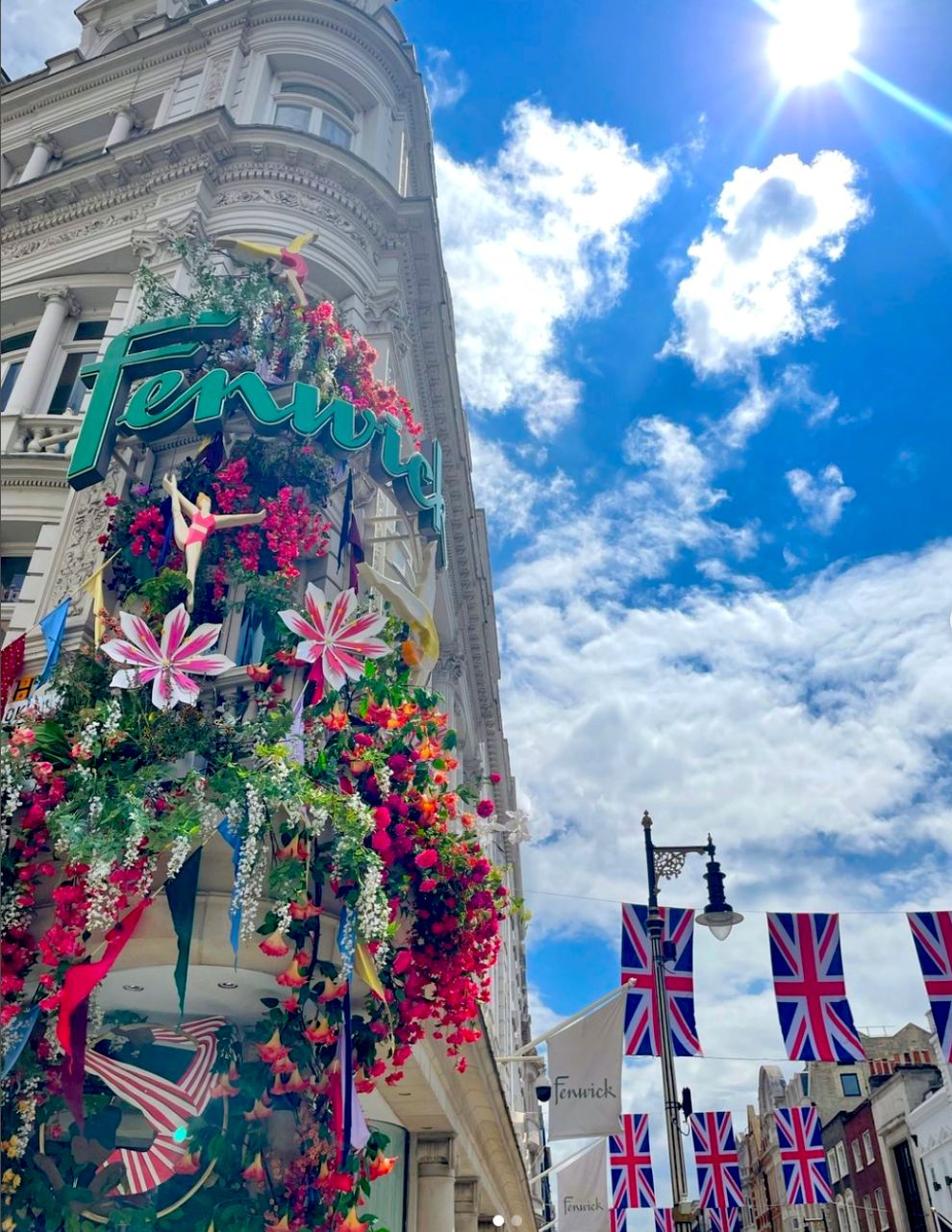 Fenwick Portico: Bond Street
"The starting point for this project was the visit to the Fenwick achieves in Newcastle to explore their extensive collection of beautiful circus posters collected over many years by Arthur Fenwick. I found the images to be vivid, full of energy and surprisingly contemporary with lots of strong and interesting characters. I wanted the feel of the finished result to capture one of excitement and otherworldliness that you get when visiting the circus." Andy Singleton, Fenwick's 2022 Artist in Residence
The portico display was designed by Andy who collaborated with bloom experts Star Flower London, as well as Rule One Productions who fabricated and installed his floral and circus artist creations.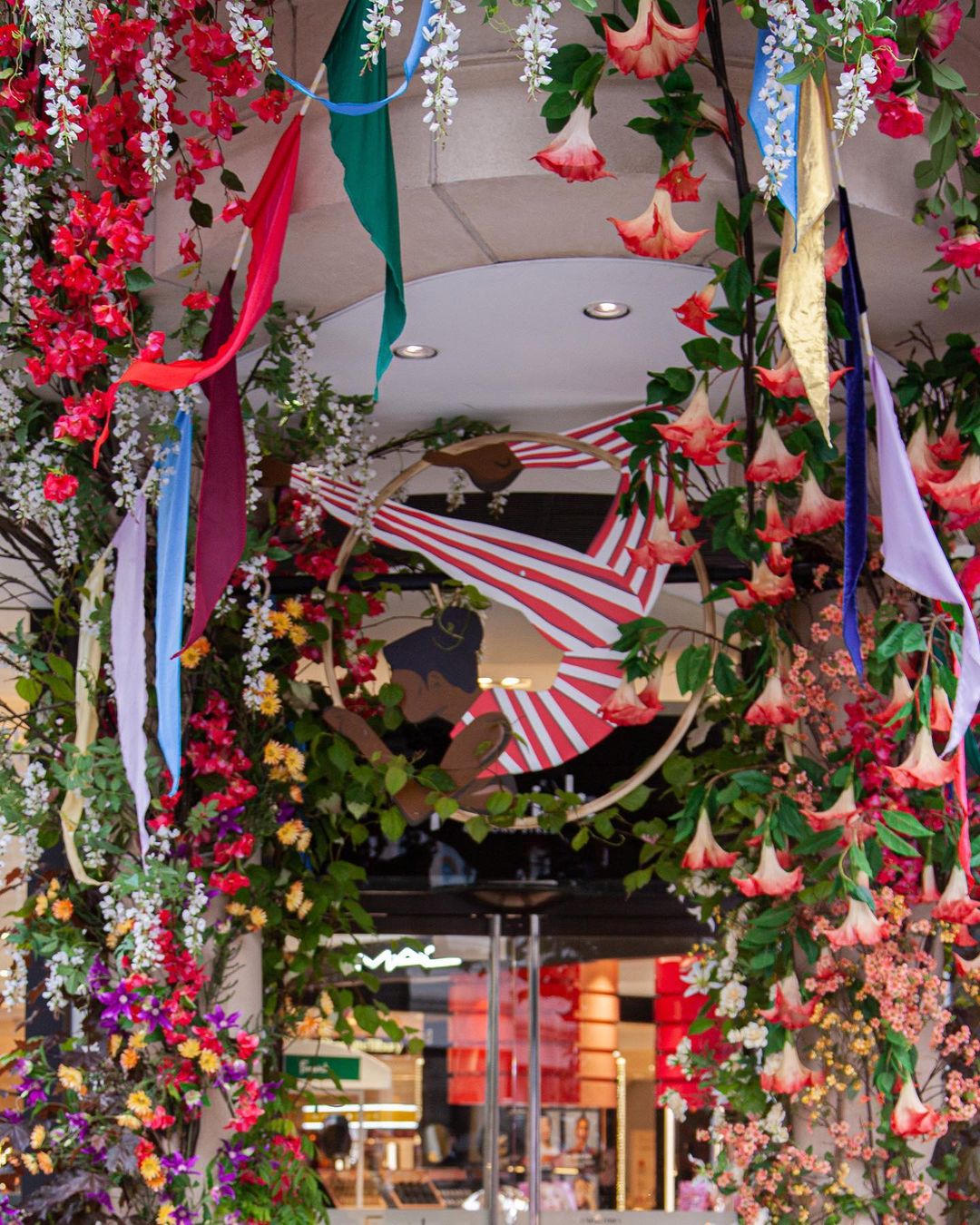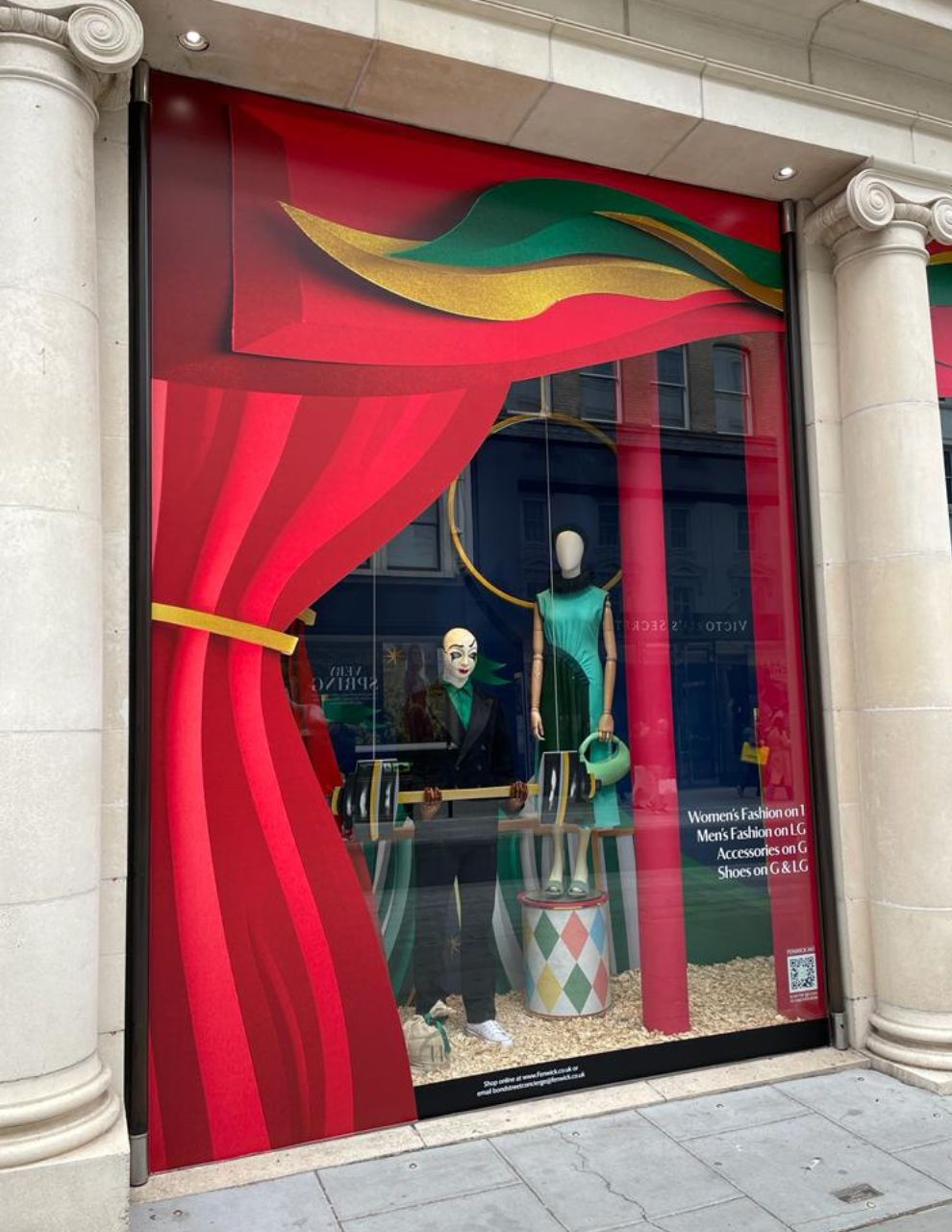 Circus of Life: 140 Years of Fenwick
Designing Fenwick's window display is a significant task. Anyone who has walked along Bond Street knows how elaborate the shop displays can be, so the competition is fierce. To mark their 140th anniversary, Fenwick chose a circus theme to reflect on Arthur Fenwick, the founder's son, passion for the wondering life and spirit of the circus. Arthur believed that life is a circus; He admired the feeling of being able to remove himself from the world for an hour or two and saw the benefits of doing so. The creative concept of the windows was born out of their review of 14 decades of this belief. Throughout the display, you can see many clues of people who influence the family and iconic nods to historical moments such as the suffragettes as Arthur felt very passionately about empowering women. The whole display is funny, energetic and bright. It's a celebration!
To learn more about Fenwick's circus theme, click here to listen to Paul Baptiste, Head of Creative, take you behind the scenes.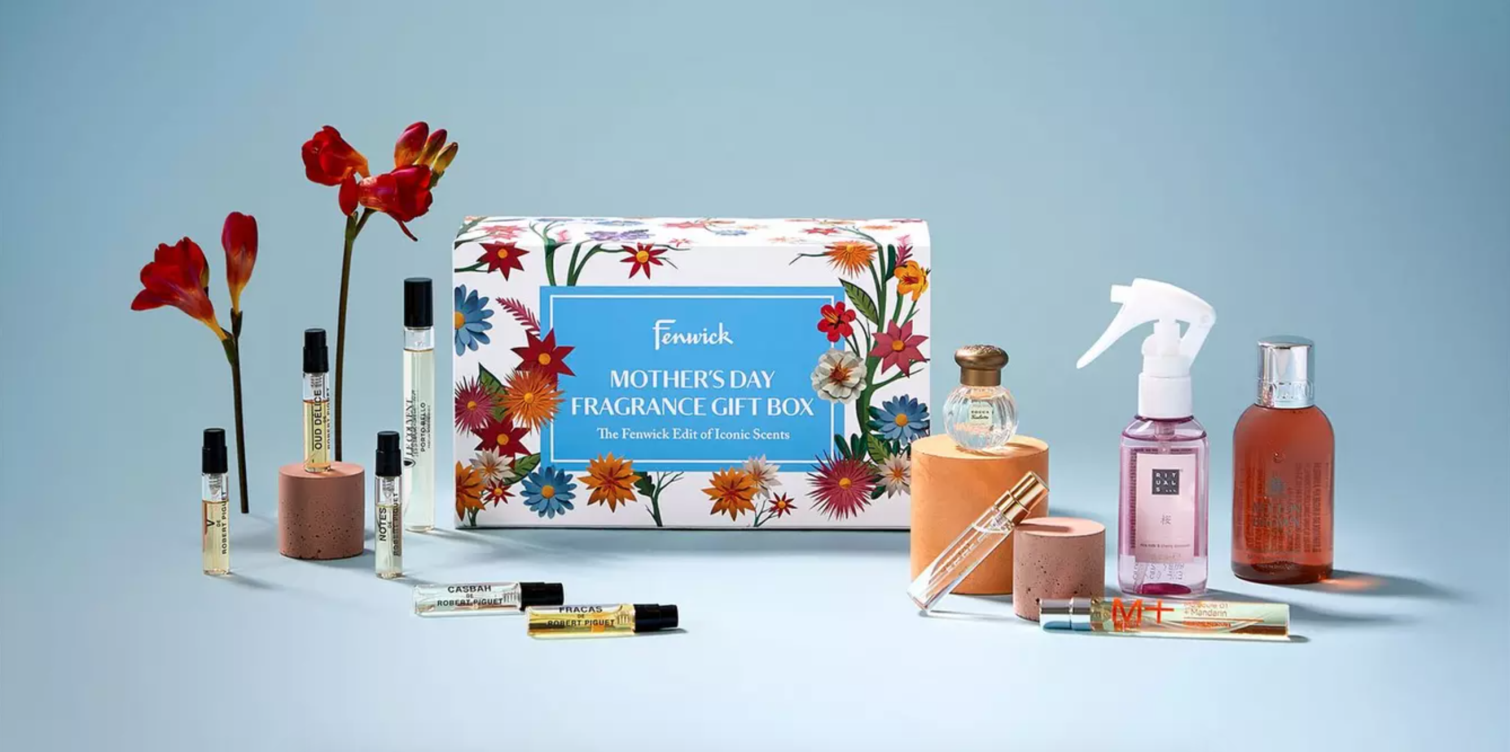 Mother's Day: Gift Box
Explore Andy's ever-changing style through rosy reds and sun-blushed oranges designed to look like an explosion of colour on Fenwick's Mother's Day Fragrance Gift Box packaging. To inaugurate the design, Andy created multiple reimagined flowers solely out of paper (it's what he does best), which he photographed, using each image to build a bigger floral composition.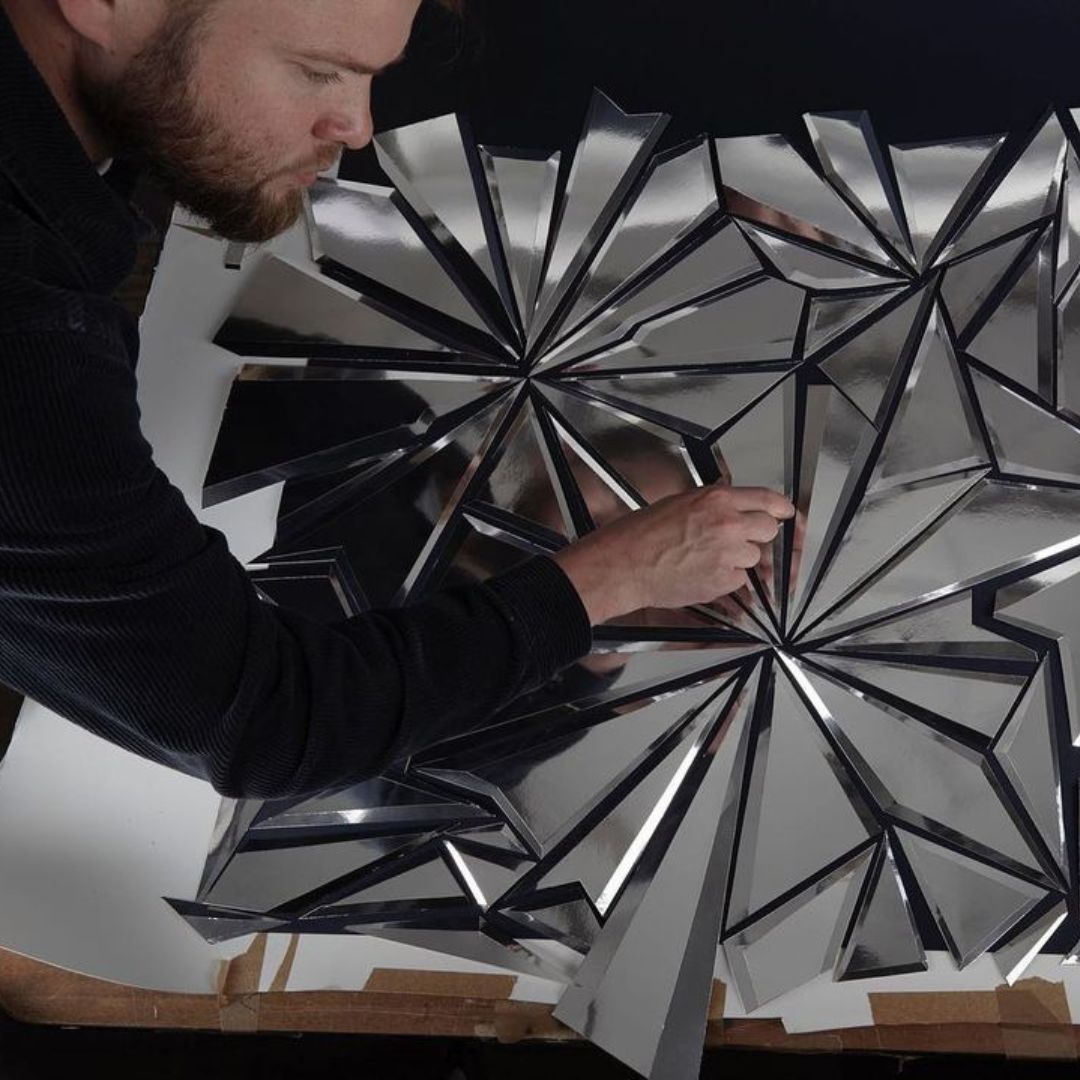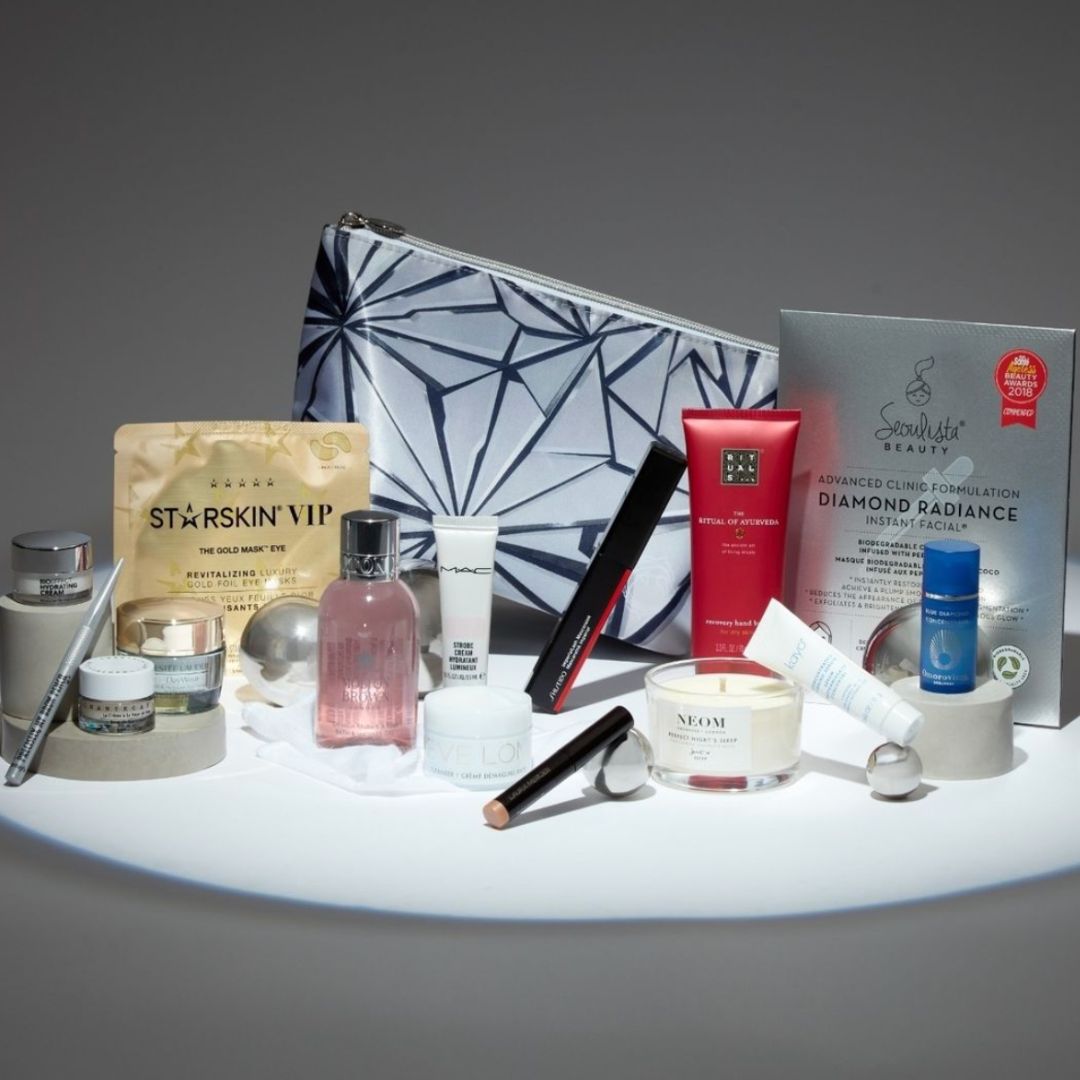 Face the Future: Autumn Beauty Bag
Andy created a really striking beauty bag design from fragments of mirrored paper in the creation process of Fenwick's Autumn cosmetic gift which was packed full of products with brands such as Molton Brown, Laura Mercier and more.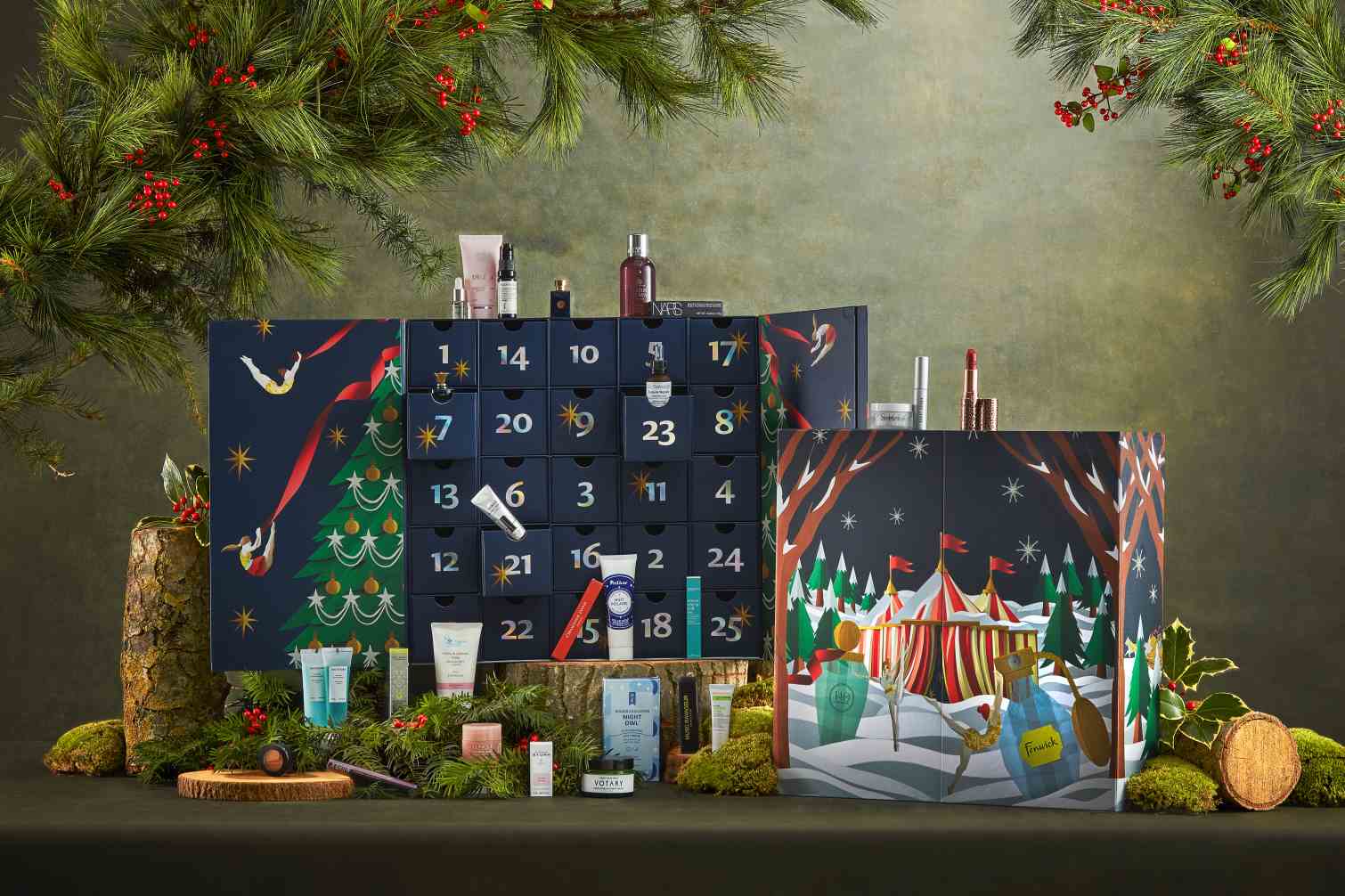 Advent Calendar: Beauty & Food
The 2022 Advent Calendar was full of goodies, the beauty and the food kind. Yes, that's right, Fenwick put together one beauty calendar and one food calendar for the Christmas of 2022. The calendar was adorned with a circus-themed winter wonderland design by Andy and included products from Charlotte Tilbury, Dr Barbara Sturm, Molton Brown and Clinique, whilst the food calendar offers products from Teapigs, Durham Distillery and Fudge Kitchen, among others.
Feeling inspired? Check out more on his folio now!