7 months in Nepal: Artistic Travel Diary with Kate Miller
Kate Miller is an illustrator and fine artist who recently spent 7 months living and working in Nepal. In this interview, she tells us about her experiences, creative inspirations, and the lessons she learnt on the way.
In March 2020 the opportunity arose for us as a family to live and work in Nepal as my husband was offered a job teaching at The British School Kathmandu. However with a Global Pandemic, border closures and quarantine restrictions it was Christmas before we finally made it to Kathmandu. I hadn't been able to take out much art equipment, only a laptop, sketchbook, and a few pencils.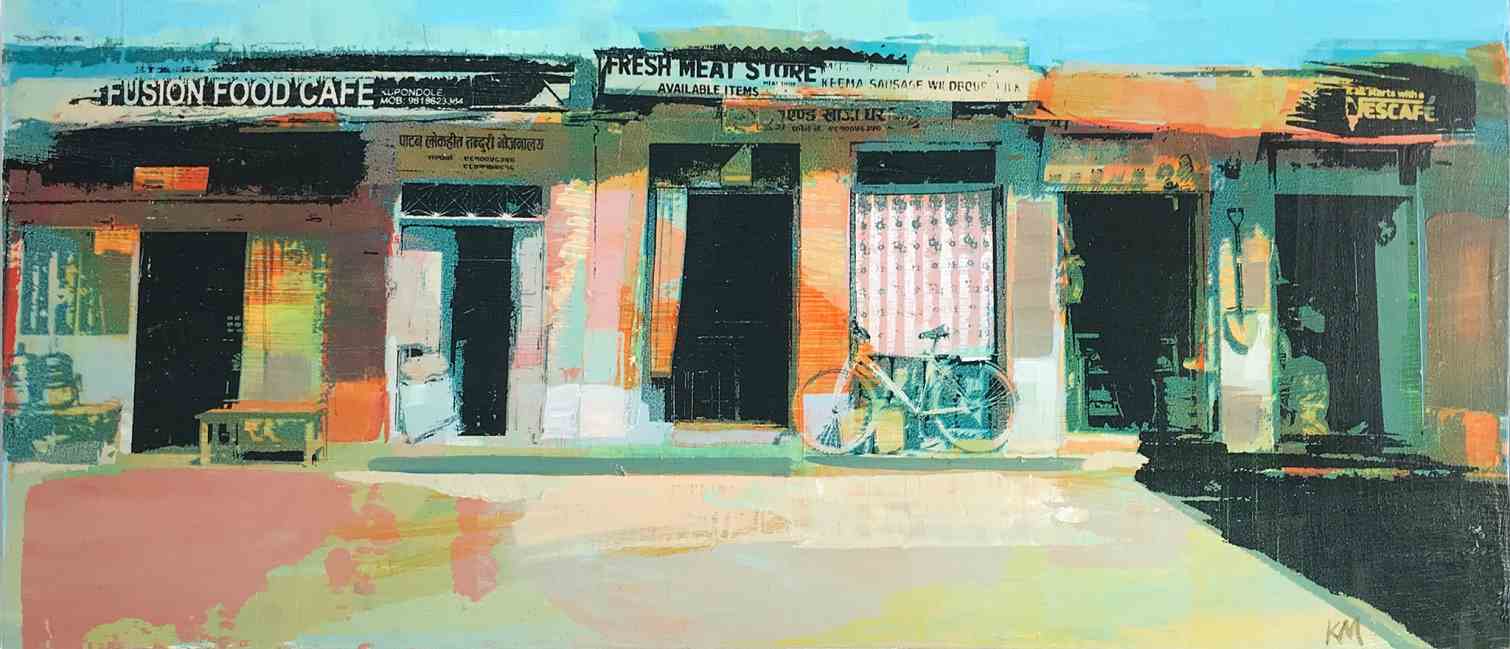 Were there any creative challenges you had to overcome whilst working on location?
The first challenge was to replace what I'd left behind. After a long search I found a wonderful art "shack" in Thamel, the centre of Kathmandu. It was piled high with cheap paints and brushes and canvas boards - 5 for a pound! I hadn't been able to take my trusted scanner, so I viewed this time as a chance to develop my own art process rather than commissioned illustration.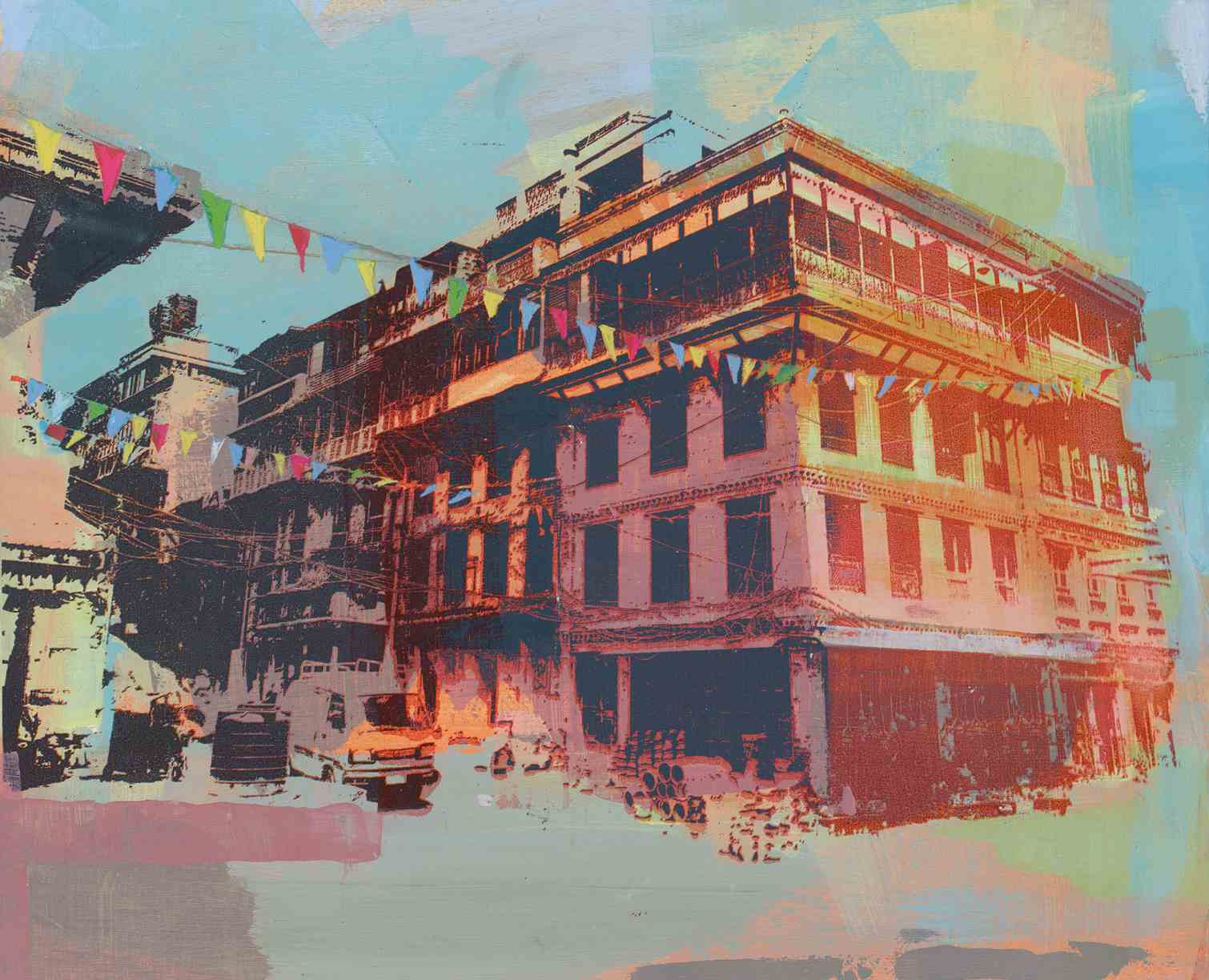 This meant back to my sketchbook and going out to draw. It soon became clear this was one challenge I was not going to overcome easily! Taking photos to work from at a later time became the only option, I use a lot of photos in my work so this was not a problem!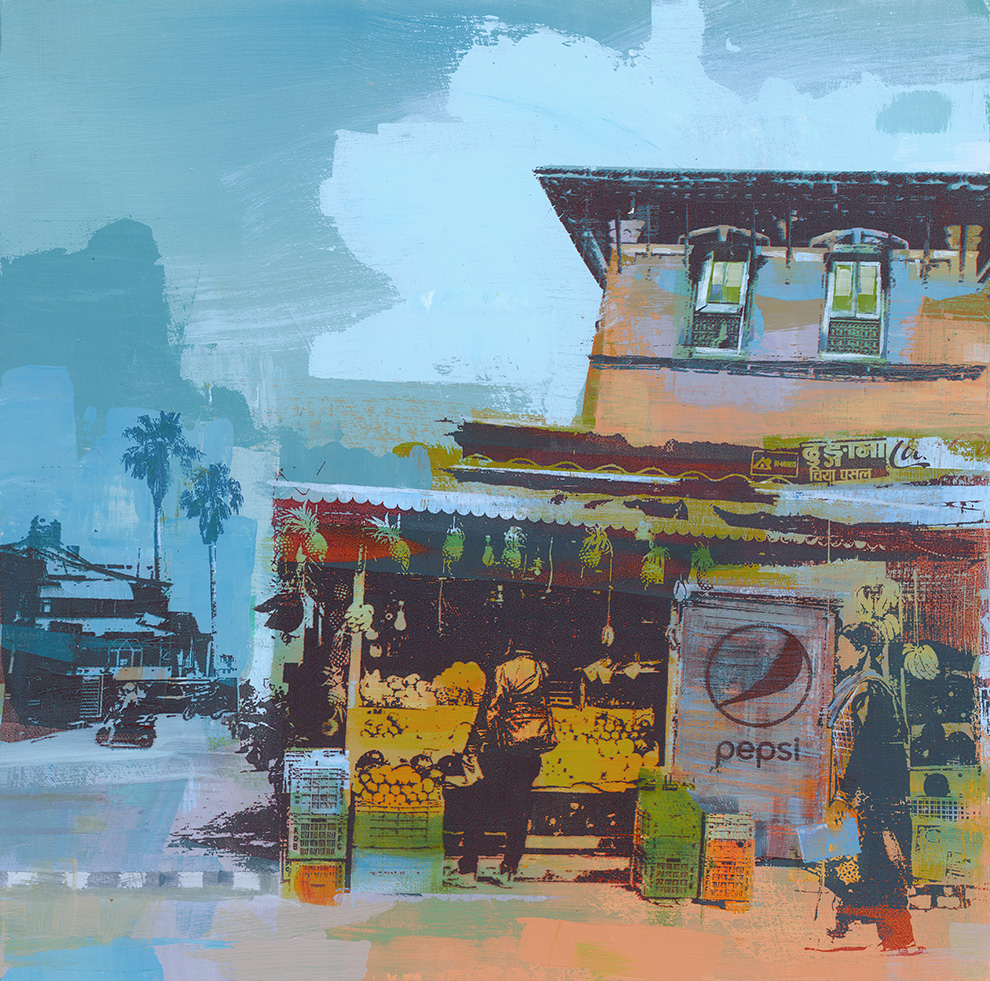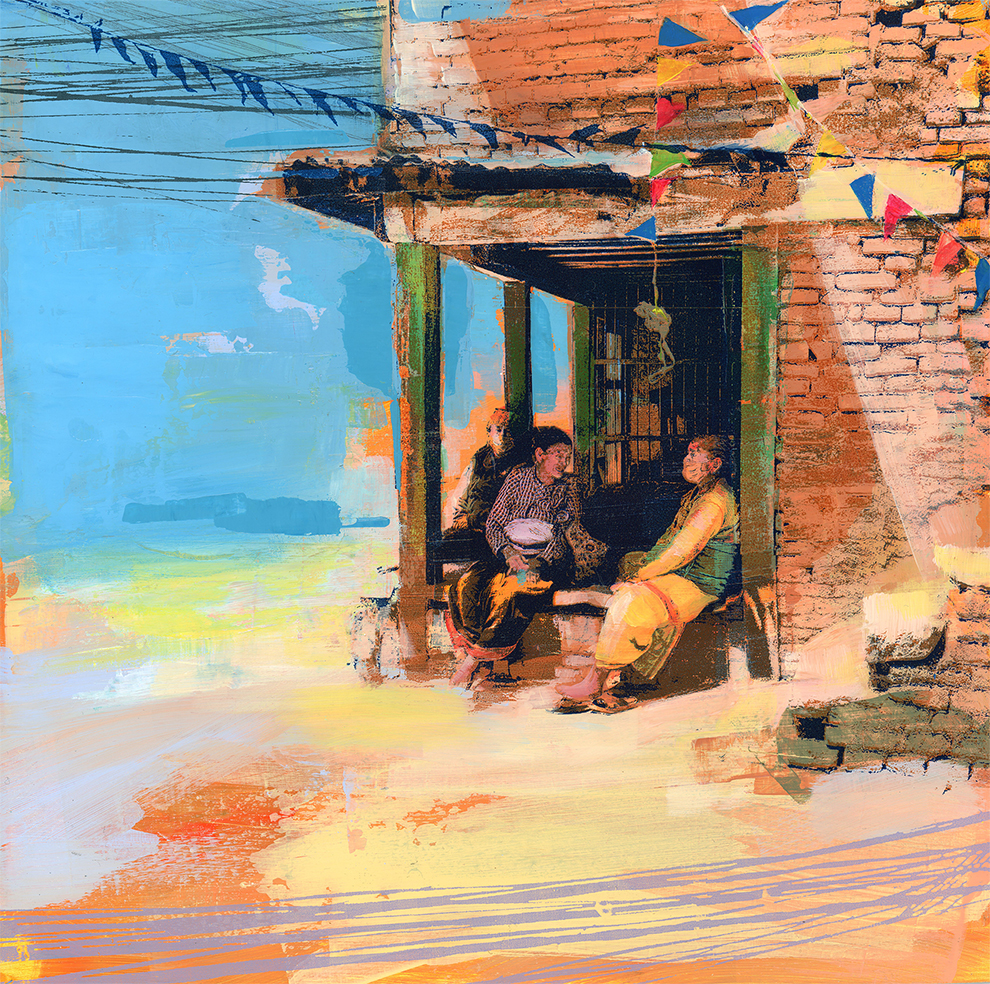 What was your favourite place you visited and why?
During our time off we were able to explore some of the treks in Nepal and were usually the only visitors which was lovely! We had the trails and tea houses to ourselves, giving us the chance to properly meet the locals and get a true sense of what life was like for them in Nepal.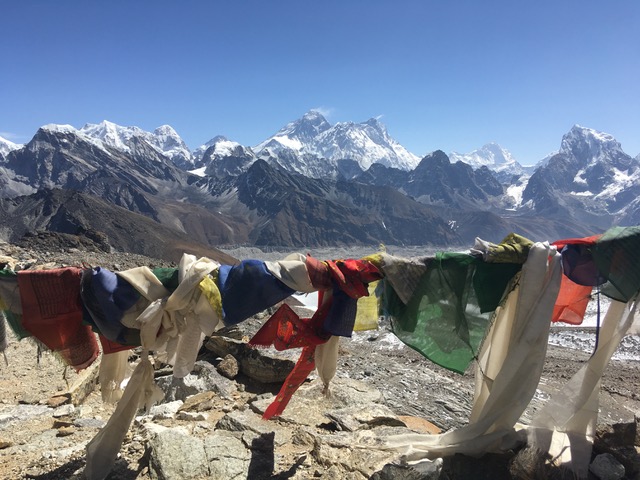 We visited so many amazing places all very special for different reasons. Probably the favourite was defined by the experience of being there. This was Renjo La pass, it had taken days to reach and we had to acclimatise to the altitude as it was over 5000 meters. From the top you could see Mt Everest, Tokyo Lakes and Cho Oyo in Tibet! In April we were able to visit Namche Bazaar, a staging post on the way up to Mt Everest and usually bustling with climbers. The image below is of a young boy we met there, he held a huge bottle of hand sanitiser determined that every person who passed him by should get a good dose!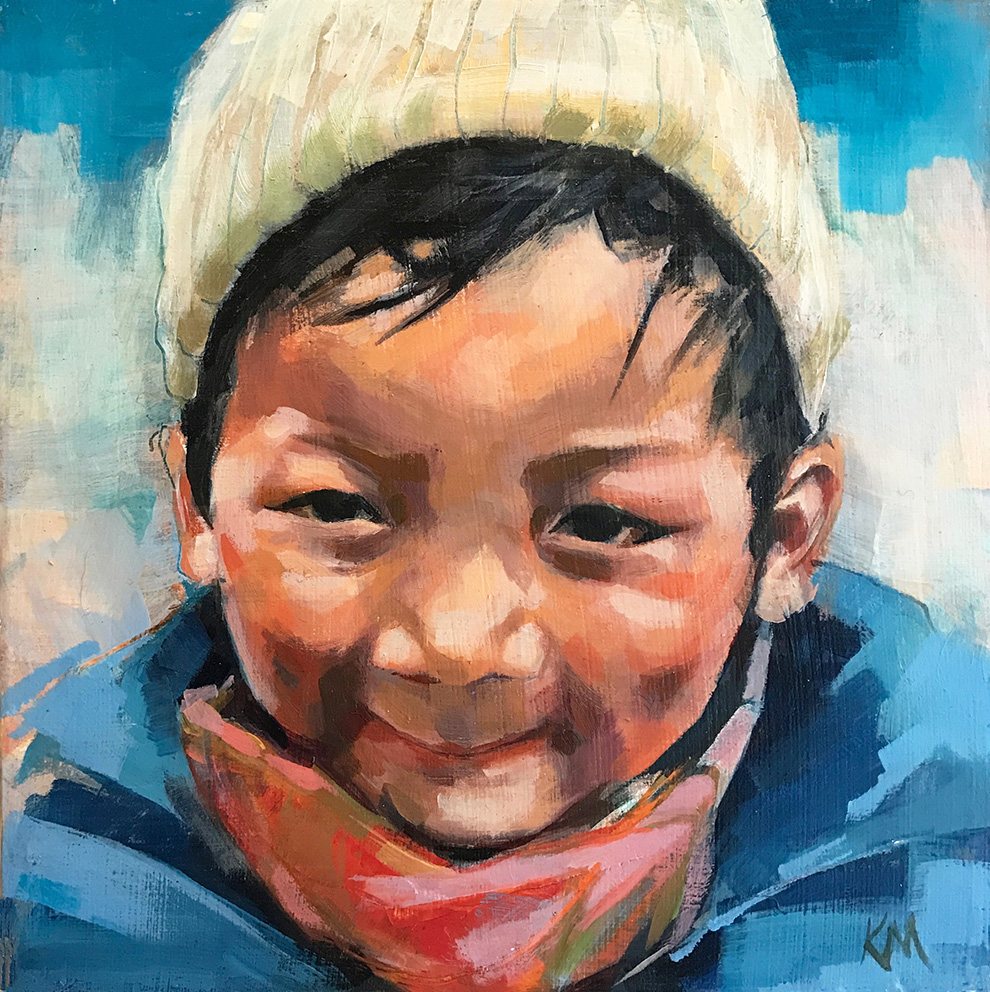 Then there's the little girl from Kathmandu Valley who followed us for a long way before finally succumbing to a pack of Oreo biscuits we had stuffed in our backpack!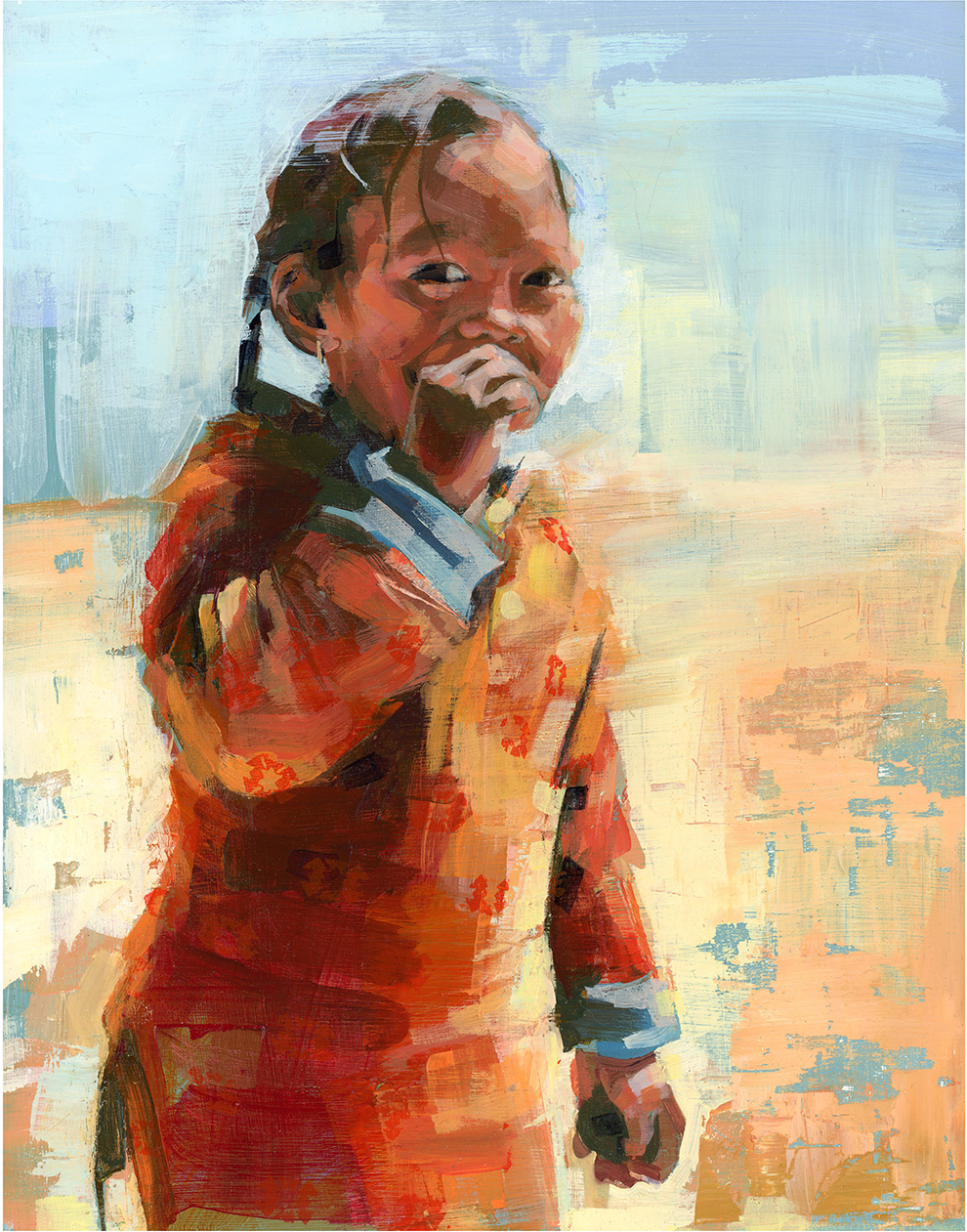 What excites you most about drawing on location?
I would say the pure freedom of being outside and away from the studio. When drawing outdoors on location, you tend to see what is important in a scene and what it is you want to capture, something that is hard to do just from a photograph!
Can travel make us more creative? If so, how? How can it shape your work and lifestyle?
My normal working day involves hours of sitting alone at my desk and computer. Its very easy to get stuck in this way of working and it can take a great deal of effort to get out. But travel can remind me why I became an artist in the first place. You become visually bombarded with new sights, colours, textures, light etc. I enjoy overcoming the practicalities of being in a different place without your usual shops, and services you're used to rely on. I think my take away from this hugely privileged time was that you need to be adaptable as plans will always change. From the frequent power cuts, stifling pollution, the rescued street dogs that ate through my laptop charger and finally having to hastily leave Nepal hours before the international borders closed leaving most of our belongings behind. To the start of another equally inspiring travel experience as we landed in Montenegro one of the only countries to have still open borders and the hunt for art supplies began again…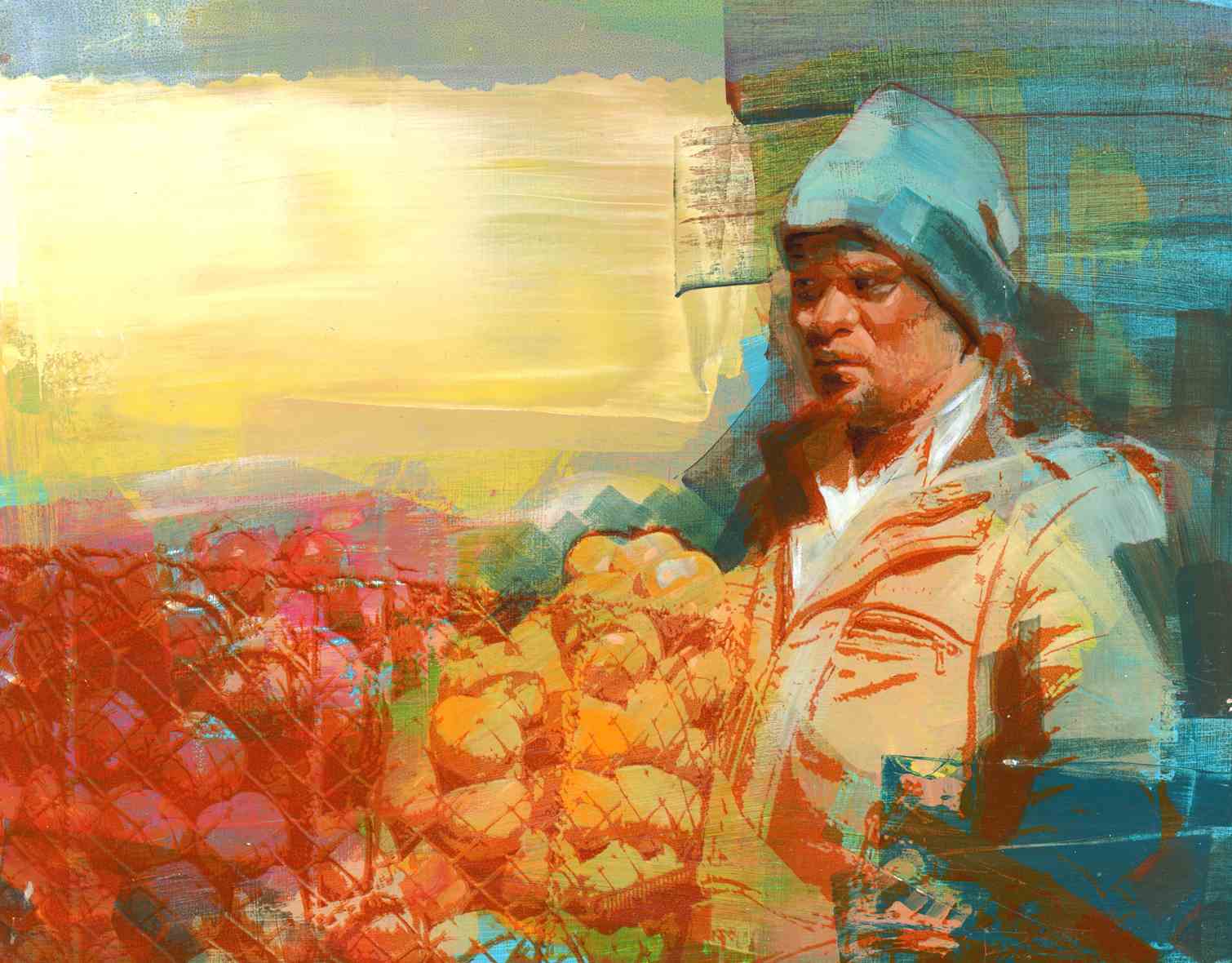 What 3 things have you learnt from your travels?
Research and plan, and when that all goes out of the window, adapt and enjoy the journey!
Where would you like to travel next?
I've always wanted to go to Cuba, I love colour and light and am inspired by buildings and people. Cuba seems to have all these qualities and probably many more!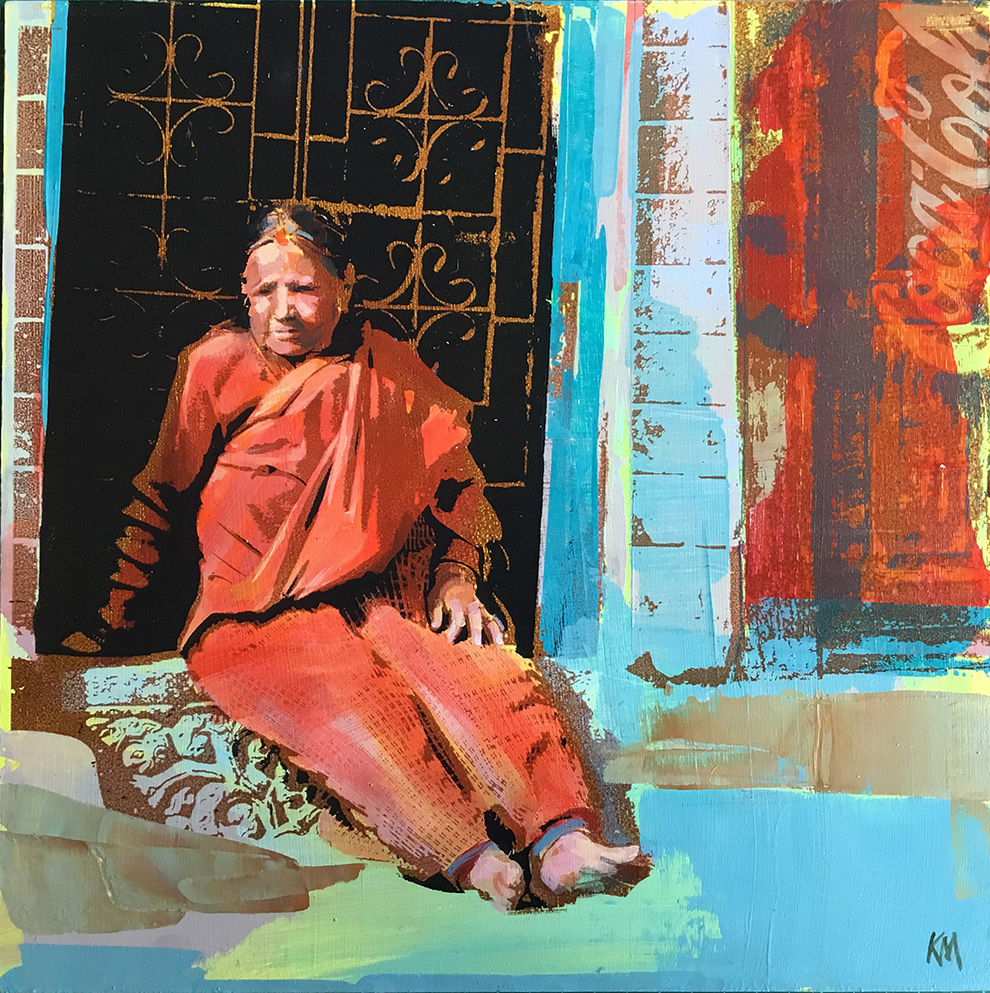 Love this and want to see more? Check out Kate's
folio!